Weird World News: Pushing buttons for strip searches, sharks and instant drama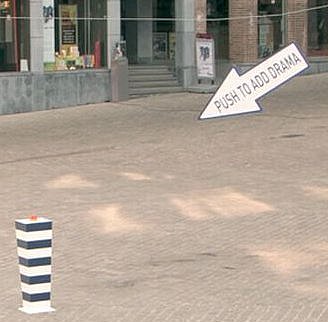 PHUKET: This week's Weird World News Round-up hits the "press" as button pushers get dramatic outcomes. Pushed too far, one man initiates his own airport strip search, a "shark-whisper" taps great whites sharks on the nose, and a "drama button" in the middle of your average Flemish square all made headlines this week.
'Harassed' man strips down to protest airport security
Apparently Phuket doesn't have the only airport that makes you want to tear your clothes off in frustration. A 50-year-old man halted the security line at Portland International Airport in the US after unbuttoning his trousers and stripping in protest of the screening procedure there, reported The Mirror.
John Brennan said that he felt "harassed" by staff as he attempted to pass through the security checkpoint for his flight to California.
"I heard 'Stop the line, stop the line,' and I looked up and there was this man completely nude,'" said Brian Reilly, a witness at the airport.
"He got pulled aside for extra security measures. He was clearly protesting it," he added.
"When interviewed about his actions, Mr Brennan stated he fly's [sic] a lot and had disrobed as a form of protest against TSA [Transport Security Administration] screeners who he felt were harassing him," a police incident report read.
Police made it clear that despite Brennan's disorderly behavior he had not been drinking or under the influence of drugs at the time. However, he refused to redress despite multiple requests, a spokesperson said.
"Do I have anything illegal? Am I good to go through now?" Mr Brennan reportedly asked as he stood in the buff.
John Brennan was charged with disorderly conduct and indecent exposure.
Shark-whisperer gets frisky with great whites
A South African diving guide has taken to calming the most iconic and feared shark in the world – the great white.
Andre Hartman greets great white sharks as the rise from the water, by placing his hands on the animals' snouts. In doing so, the South African is able to make the shark open its massive jaws and fall into a trance like state, The Telegraph reported.
Hartman had his first encounter with a great white over 30 years ago in 1977, according to an article by X-Ray Magazine.
"It tried to bite me! I was spearfishing at the time and carrying a lot of fish," he told the magazine. "It came in and tried to take me. I saw it coming, so I gave it the gun. It didn't like it, so it swam away."
Doug Perrine, an American photographer who shot photos of Hartman at work, explained the technique behind the shark-whispering to the Daily Mail.
"This part of the shark's body is loaded with nerve endings, and the creature's sensory system became overloaded from the stimulus. The shark seemed to enter a pleasant, but confused state where it was dreamily seeking the source of the stimulus. So there was no trigger for the shark to attack anything," Perrine explained.
Press to add drama
There are places in the world where it seems like nothing really happens, and in one such place a large red button was installed with a sign proclaiming "PUSH TO ADD DRAMA".
The button-pressing drama staged by the new TV channel TNT in Belgium went viral shortly after it landed on YouTube, with three million views in the first day, reported The Mirror.
At last report the video entitled "A Dramatic Surprise On a Quite Square" had over 26 million views.
Starting with a dramatic overture, the setting is established, "somewhere in a little town in Belgium, on a square where nothing really happens, we placed a button".
A large red button egging all passersby to start the action.
Within one minute and 46 seconds the quiet square erupts into chaos as a shirtless emergency medical technician (EMT) gets in a fist fight, a black SUV with gun touting thugs starts a street battle, a scantily clad woman arrives on a motorcycle and finally a team of American football players charges the square and removes the EMT's original patient. Got one minute and 46 seconds? Click here.
— Isaac Stone Simonelli
Want more from the Thaiger family?
📱 Download our app on Android or iOS for instant updates on your mobile
📧 Subscribe to our daily email newsletter
👍 Like/Follow us on Facebook
🔔 Subscribe to or Join our YouTube channel for daily video updates
Pakistan goes dark after electrical fault causes nationwide blackout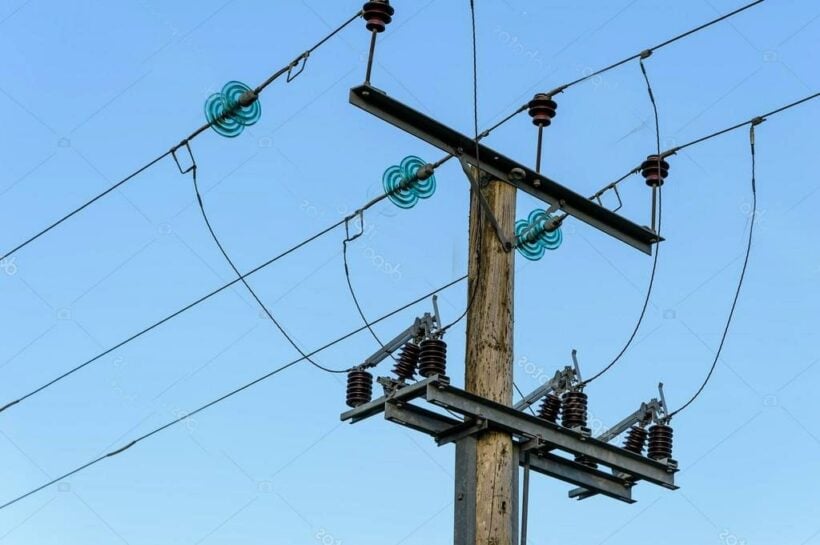 Pakistan is slowly recovering after the entire country experienced an electrical blackout today. Power minister Omar Ayub Khan tweeted that this latest blackout was caused by a fault in southern Pakistan at 11:41pm local time yesterday, which was at 3:41am today here in Thailand.
"The fault tripped the transmission system of the country… leading to the shutdown of power plants."
The blackout darkened all of Pakistan's cities, including the capital Islamabad, its economic hub of Karachi and the 2nd largest city of Lahore.
"The breakdown took place when frequency tripped from 50 to 0 in the electricity distribution system. However, electricity is gradually being restored across the country."
There were no immediate answers as to whether hotels experienced a disruption as they often rely on back-up generators. Power has been restored to some parts of the country but many areas in Lahore and Karachi were still waiting according to a water and power ministry spokesman.
The same spokesman says an investigation is underway to find out the cause of the blackout, which also saw the internet connectivity nationwide to collapse. Netblocks, which monitors internet outages said on Twitter that the blackout caused a dip in levels.
Connectivity was at "62% of ordinary levels."
Pakistan's electricity distribution system is a "complex and delicate" web, and a problem in 1 section of the grid can lead to a domino effect in breakdowns nationwide.
In 2015 a rebel attack on a key power line sent about 80% of Pakistan into darkness. That blackout, which was one of the worst in Pakistan's history, caused major cities, including Islamabad, to go dark, even affecting one of the country's international airports.
SOURCE: Bangkok Post
Want more from the Thaiger family?
📱 Download our app on Android or iOS for instant updates on your mobile
📧 Subscribe to our daily email newsletter
👍 Like/Follow us on Facebook
🔔 Subscribe to or Join our YouTube channel for daily video updates
Nude Panda: naked food delivery man hit with 500 baht fine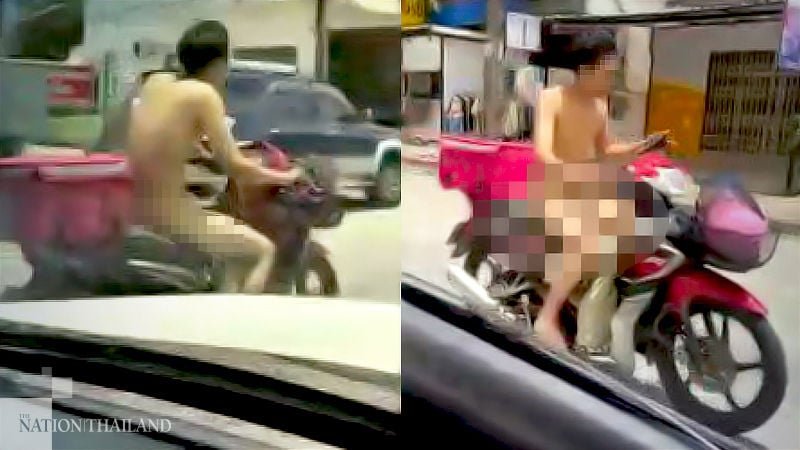 Nude Panda? Rude Panda? Or NoodPanda? A man working as a food delivery driver in the southern province of Songkhla, has been filmed riding his motorbike while naked. 24 year old Botsin Dueanchamroon later handed himself in to police, explaining that he'd taken his clothes off due to "a personal problem". The nature of the problem is not known, and police let Botsin go with a 500 baht fine.
The incident came to light after a video was posted on social media, showing a naked Botsin hurtling along on his motorbike, which had a food delivery bag on the back. The video has now been deleted. According to a 66 year old motorbike taxi driver, Bai Aumaoom, Botsin parked his bike in front of a local temple, removed his clothes, then got back on the bike and drove off.
He later returned and strolled around before putting his clothes back on. One woman who witnessed the spectacle says she was "sickened by the sight" and would not want to eat any food delivered by the man.
Social media response was mixed with most just inquisitive about his motives to ride "commando" with little (actually no) protection.
SOURCE: Nation Thailand
Catch up with the latest daily "Thailand News Today" here on The Thaiger.
Want more from the Thaiger family?
📱 Download our app on Android or iOS for instant updates on your mobile
📧 Subscribe to our daily email newsletter
👍 Like/Follow us on Facebook
🔔 Subscribe to or Join our YouTube channel for daily video updates
Divers believe they have found a 77 year old wrecked US Navy submarine by Phuket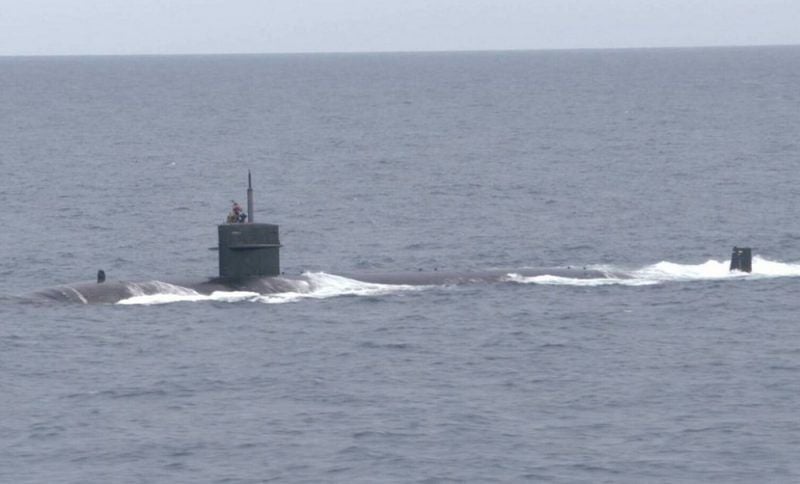 Divers in the Strait of Malacca have reportedly found what they believe to be a 77 year old US Navy wrecked submarine in what is seemingly the concluding piece in a tale from World War II. The divers are currently awaiting confirmation of the finding from the United States Naval History and Heritage Command for verification after sending photos and other evidence to be reviewed. Over a five month time period, the divers gathered evidence over six separate dives to substantiate their claims that the shipwrecked submarine is that of the USS Grenadier, one of the 52 American submarines lost during the conflict.
The Grenadier, weighing 1,475 tonnes and measuring 307 feet long, was found about 150 km south of Phuket, Thailand in the Strait of Malacca. Singapore-based Jean Luc Rivoire, Frenchman Benoit Laborie, Australian Lance Horowitz, and Belgian Ben Reymenants-all who live in Phuket made the discovery. Reymenants was also one of the divers who helped in the dangerous rescue mission of the 12 Thai young football players who became trapped in a cave with their coach 2 years ago.
The Belgian has made a habit out of searching for sunken vessels over the years and would enlist Rivoire's help in underwater searches as he had a suitable boat.
History of the submarine's sinking details the story of the boat's crew abandoning ship after Japanese bombs nearly killed them undersea. However, the sailors were lucky as all 76 of its personnel reportedly survived the bombing and subsequent sinking, but their luck soon took a dark turn. After Japan took the crew as prisoners, they were allegedly tortured, beaten and nearly starved for more than 2 years with 4 reportedly succumbing to the ordeal.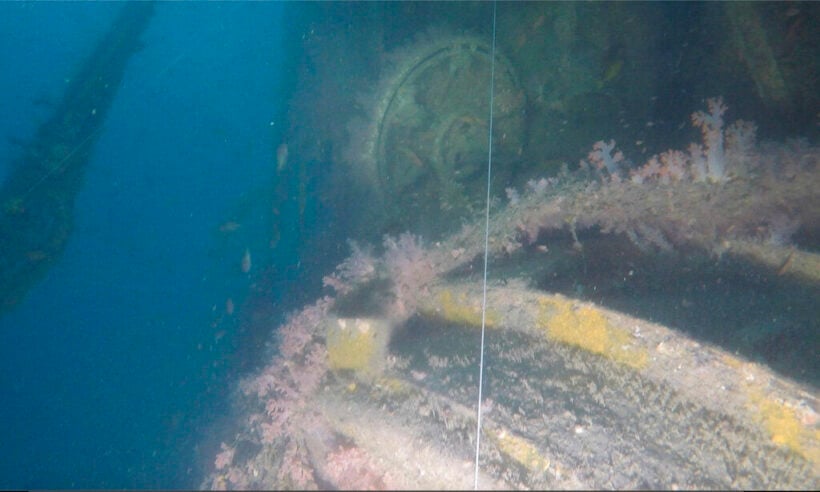 In this image taken from video, the top hatch of a conning tower can be seen from a submarine wreck somewhere in the Strait of Malacca on March 4, 2020. Divers have found what they believe is the wreck of a U.S. Navy submarine lost 77 years ago in Southeast Asia, providing a coda to a stirring but little-known tale from World War II. (Jean Luc Rivoire via AP)
The Belgian says he has been researching possible locations of shipwrecks for many years. When they dived to look at one captivating object, they found it was much larger than they had originally expected. Horowitz says once confirming the object's size, they searched archives to find out which vessel it could be.
"And in the end, we took very precise measurements of the submarine and compared those with the naval records. And they're exactly, as per the drawings, the exact same size. So we're pretty confident that it is the USS Grenadier."
However, the confirmation could take anywhere from 2 months to up to 1 year to complete. But its 77 year old history may make it well worth the wait.
The Grenadier set sail from Pearl Harbor on Feb 4, 1942 embarking on multiple missions while sinking 6 ships and damaging 2. Then, it took to the waters again on March 20, 1943 from Australia, on its 6th patrole to the Malacca Straight and Andaman Sea. One month later, a plane was sighted causing the ship to be ordered to crash dive. But it was too late. Blasts from 2 bombs attacked the sub, leaving important parts of the ship damaged.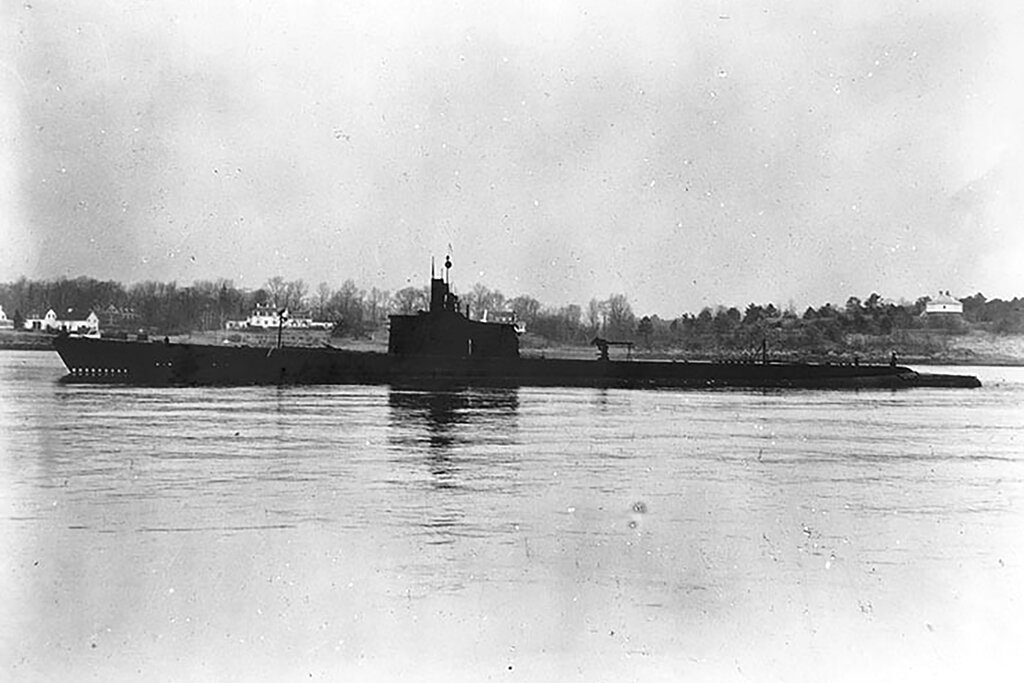 This Dec. 27, 1941, photo released by U.S. Navy shows USS Grenadier (SS-210) off Portsmouth, New Hampshire. Divers have found what they believe is the wreck of the U.S. Navy submarine lost 77 years ago in Southeast Asia, providing a coda to a stirring but little-known tale from World War II. Photo: United States Navy via AP
The next morning, the crew made plans to scuttle the submarine but was captured by an armed merchant ship and hauled off to Penang, a major port town in Malaysia. Fitzgerald says the crew landed in a Catholic school turned Japanese prison where they then began to become the recipients of alleged abuse.
"The rough treatment started the first afternoon, particularly with the (enlisted) men. They were forced to sit or stand in silence in an attention attitude. Any divergence resulted in a gun butt, kick, slug in the face or a bayonet prick. In the questioning room, persuasive measures, such as clubs, about the size of indoor ball bats, pencils between the fingers and pushing of the blade of a pen knife under the finger nails, trying to get us to talk about our submarine and the location of other submarines."
He says after a few months, the sailors were transferred to camps in Japan where they saw 4 of their compatriots die from a lack of medical attention. Such a tale that has spurned from the Grenadier has Horowitz enthralled in its history and significance.
"This was an important ship during the war and it was very important to all the crew that served on her. When you read the book of the survivors, that was, you know, quite an ordeal they went through and to know where she finally lies and rests, I'm sure it's very satisfying for them and their families to be able to have some closure."
Catch up with the latest daily "Thailand News Today" here on The Thaiger.
Want more from the Thaiger family?
📱 Download our app on Android or iOS for instant updates on your mobile
📧 Subscribe to our daily email newsletter
👍 Like/Follow us on Facebook
🔔 Subscribe to or Join our YouTube channel for daily video updates