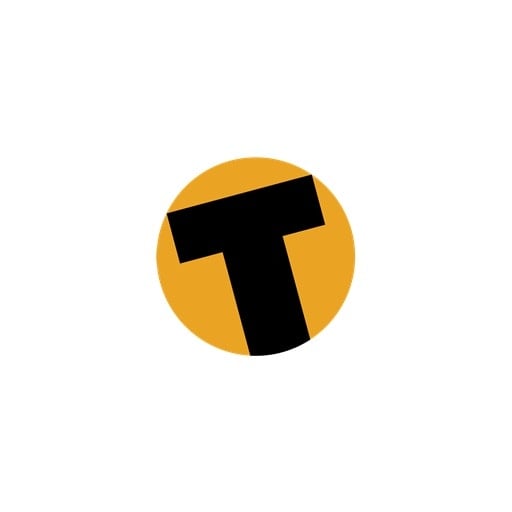 NONG KHAI: An elderly man turned himself in to Srivilai District police on the morning of September 4 and shocked officers by confessing to the August 20 murder of his own son. Kane Manorat, 70, left the monkhood after seven years to protect his family from his 38-year-old son Boonpeng, a glue-sniffing addict from the age of 15, whose sick behavior included raping his own sister and elderly mother. Kane entered the monkhood seven years earlier to free himself of the mayhem in his life caused by his son – after Boonpeng raped his younger sister, causing her to flee to Bangkok. The elderly man entered the police station accompanied by his 62-year-old wife Khammee, who broke down in tears as she told officers how she had been repeatedly raped at knifepoint by her son over the last seven years – ever since her husband entered the monkhood, leaving her to cope with Boonpeng on her own. "'I am your mother. I gave birth to you,' I would tell him while he was raping me, high on glue. But all he would do was laugh maniacally and say, 'I came from inside you, so why can't I go back in?'" she said. The parents explained that Boonpeng was the third of their seven children. He had been trained as a mechanic and even spent two years in the monkhood. After that he got married, but his wife eventually left him after he kept stealing money from neighbors and using it to buy thinner. After huffing the solvent, he would run amok in the village, terrifying everybody. He had been in prison many times, but even that failed to straighten him out, said his long-suffering parents. Not even barnyard fowl were safe from his depravities. "He used to pick up a chicken or duck and hold it by the wings. Then he would and use the other hand to close off its windpipe so it wouldn't make too much noise. Then he would rape it violently until he reached orgasm. Thinner, it appears, affects the brain more quickly than it does one's libido. "When he finished, sometimes the bird would still be alive and sometimes it would be dead. "Either way, he would then toss it on a fire and eat it, without even bothering to pluck it or remove the intestines first," his parents said. But Boonpeng's reign of terror came to an end on August 20, when his father saw him sitting in a hut in a field behind their house huffing thinner from a three-liter can. When Kane ordered him to stop, Boonpeng attacked him, kicking him off the dyke between two paddy fields where he had been standing. As he rushed to continue his attack, Kane drew a .38 revolver and fired a warning shot. That did nothing to stop the demented Boonpeng, who continued his charge. Kane then shot him five more times, enough of the bullets hitting Boonpeng to kill him on the spot. The elderly man then dragged his son's body back to the house. The next morning he reported that Boonpeng had been murdered – neglecting to mention that he himself was the killer. After the body was cremated, however, the former monk's conscience caught up with him and he decided to turn himself in to the police. He was released on bail after posting a Chanote land title valued at 400,000 baht. Pol Maj Khwantong Fonglom said, "In this case, if K. Khammee had reported that her son was raping her, it might never have gotten to this point. But I understand why she didn't, because of the great shame it would have caused." He said he sympathized with the family, but under the law he had no choice but to charge Kane with murder. Public defender Mano Thongban of the Thai Law Association said that the only way Kane could avoid life imprisonment – or even capital punishment – would be if the court decided he acted in self-defense.
Keep in contact with The Thaiger by following our
Facebook page
.
Man stung by scorpion hiding in bag of fruit
PHOTO: Wikiwand
A Bangkok man has taken to social media to warn fruit lovers to check fruit thoroughly before eating it, after he was stung by a baby scorpion hiding in a bag of langsat fruit.
Pennung Chaiyachit says he put his hand in the bag, which contained about 2 kilos of the fruit, when he felt a sharp pain as if his thumb had been cut.
Mr Pennung washed his thumb and poured some rubbing alcohol on it but, despite there being no visible wound or any bleeding, his pain began to get worse and he decided to drive to hospital.
While waiting to see a doctor, Mr Pennung did an internet search which revealed a breed of tiny scorpion that can live on langsat fruit and has particularly powerful venom.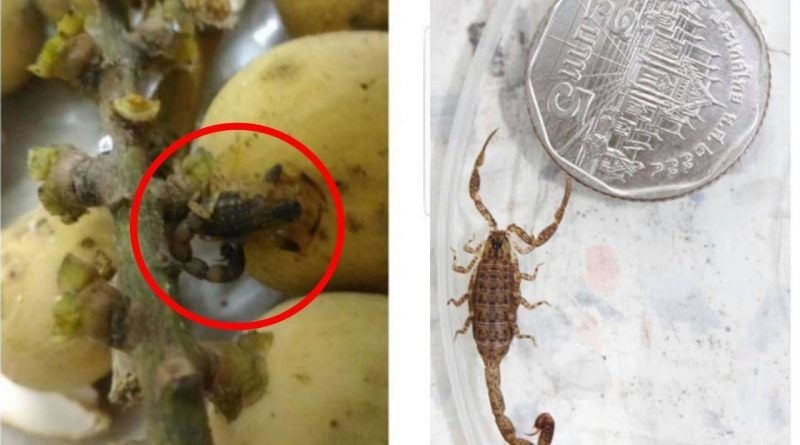 The doctor decided to keep Mr Pennung in overnight as a precaution, giving him antibiotics and administering pain relief through IV.
Mr Pennung documented his experience on Facebook as a warning to others, advising them to always check bags of fruit thoroughly and always wash fruit before peeling.
SOURCE: Thai Residents
Keep in contact with The Thaiger by following our
Facebook page
.
Pet leopard not a hit with neighbours in Chonburi, Thailand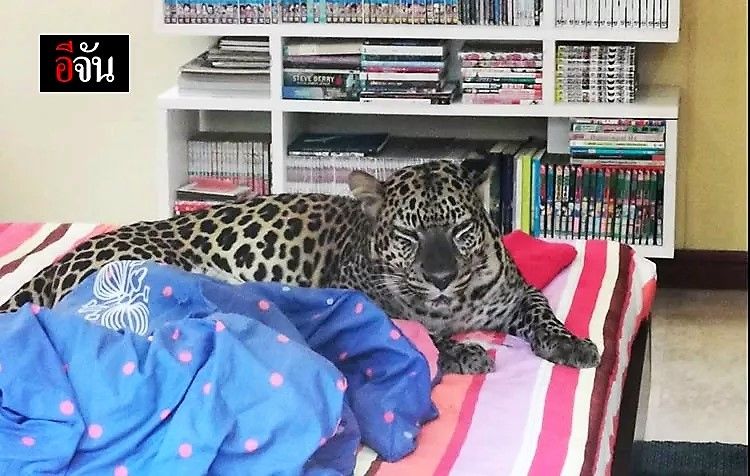 A couple in Chonburi, eastern Thailand, have not ingratiated themselves with neighbours after it was revealed they're keeping a pet leopard in their home.
It's understood that a Thai woman known as Nittiya, and her foreign husband, nationality unconfirmed, have just recently moved to the area from Chiang Mai, and news of their unusual pet has put neighbours very much on edge.
The couple have just had a visit from the Thailand Wildlife Enforcement Network (Thailand-WEN) after anxious villagers notified officials, saying they believed the leopard had been acquired illegally.
They added that the leopard was living in the couple's home and being treated as a pet, expressing concern that it could escape and attack people.
Yesterday, officials visited the home, which is surrounded by a 3-metre-high wall. Nittaya explained that the couple have had the leopard – named Typhoon – since it was born 4 years ago, producing the required documentation for inspection.
Officials agreed that the couple have the right to keep the leopard, but will need to apply for a new licence to keep it in its new location.
SOURCE: Thai Residents
Keep in contact with The Thaiger by following our
Facebook page
.
JetSki crashes into shop in Kamala, Phuket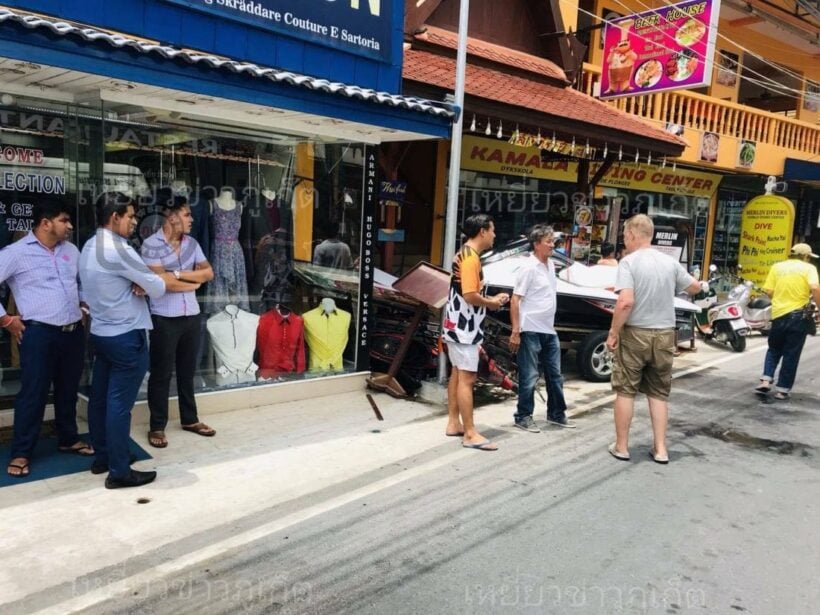 PHOTOS: Newshawk Phuket
Not often we get to write this headline… "JetSki crashes into shop in Kamala".
The jetski was being towed by a Saleng (motorcycle and side-car) through the streets of Kamala this afternoon when, for reasons we don't yet (probably brake failure), the whole shebang went AWOL and ended up running into the front window of some tourist shops.
The jetskis are a common sight going through the backroads of the various west-coast shopping areas at the start and end of each day, on their way to the beach to hire to tourists, usually in a convoy with the jetski staff riding shotgun on top.
This time it was a lone JetSki, being towed by a saleng, that somehow veered off the street and into the roadside Kamala shops.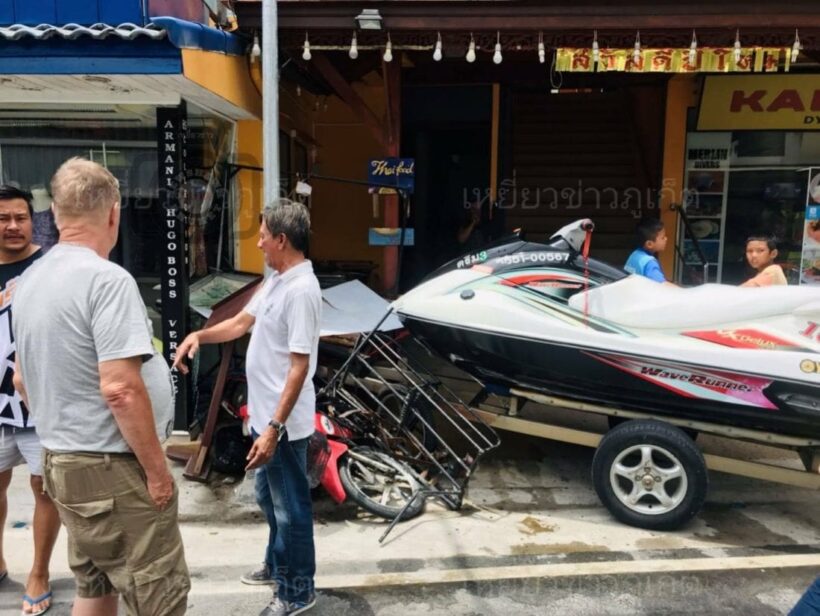 Keep in contact with The Thaiger by following our
Facebook page
.