Thailand: Paradise Lost? Part 1.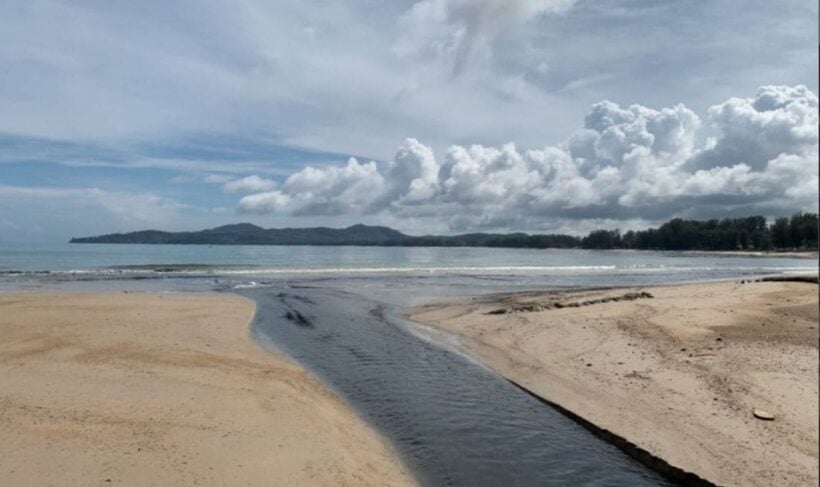 by guest blogger Kent Bowie
Thailand has seen rampant tourist development and expansion over the past 25+ years, but at what cost?
Is this sustainable or even ethical?
Social media has seen an explosive growth too over the last 15+ years, and one thing that annoys many governments worldwide is how the facts and figures delivered by their own agencies often bear no resemblance to the details posted 'live and online' by the worldwide army of grassroots commentators and locals on site.
In fact social media is having much sway that local governments and even global corporations are being shamed into scrambling to clarify, rectify or justify areas of concern.
Not just comments by the public are now on these web-mediums, but entire films and documentaries are now made, published and shared online.
Check out this DW report about the problems of rampant tourism…
Thai tourism has more than doubled in 8 years since 2011, with 34+ million visitors a year! It is worth remembering though that it is not just tourism numbers that are causing natural destruction, more education and awareness is needed by the Thai people too.
When tourists comes, they spend, they travel, they eat, they produce waste – and not just the wrappings, litter and disposable plastic drink bottles and food cases – tourists go to the toilet, and 34+ million extra people in Thailand is a lot of extra 'toilet'.
Currently Thailand, and particularly Phuket, are struggling with out-of-date and broken down waste disposal management. Current laws or regulations for sewage treatment and disposal are either woefully inadequate or more sadly, not even enforced. With the rampant and unabated development and construction of yet more and more condos, villas, tourist 'leisure' resorts and sites around Phuket, what happens to all that sewage? 
Sadly, in most cases it is simply, cheaply and conveniently (for the developers) piped through to the local klongs, waterways and beaches – out of sight and out of mind maybe?
Not so much anymore though, as an army of tourists and locals are now taking photos and videos of the rampant health transgressions and are flocking in greater numbers to social media to highlight this slow and persistent poison that is killing the heart of Thai tourism.
#อย่าให้เรื่องนี้เงียบหายลงเล จากคลองบางเทาไหลลงสู่ทะเลเมื่อเช้านี้ (11/5/62) เป็นคลิปที่ชาวบ้านบางเทาบันทึกได้ ตามคลิปน้ำเสียสีดำสนิทและส่งกลิ่นเหม็นอย่างหนักจากคำบอกเล่าของนักท่องเที่ยว กำลังไหลลงทะเลตรงหน้าหาดบางเทา จังหวัดภูเก็ต งานนี้ไม่ต้องอายฝรั่งมังคุดหลอกครับ อายชาวบ้านเขาบ้าง เขาบอกว่าร้องมาหลายปีหลายครั้งแล้ว ก็ยังเฉยกันอยู่!! อย่าให้เรื่องนี้เงียบหายไหลลงทะเลไปอีกนะครับพระเดชพระคุณท่าน"เมื่อ 10 ปีที่แล้วผมเคยไปที่หน้าหาดบางเทา แล้วนั่งเรือของชาวบ้าน ไปเที่ยวเกาะแววใช้เวลาเดินทางประมาณ 15 นาทีซึ่งไม่ไกลจากฝั่งมาก เป็นเกาะเล็กๆที่มีทรัพยากรใต้ทะเลซึ่งอุดมสมบูรณ์เป็นอย่างมาก เราสามารถไปดำน้ำแบบสน็อคได้ น้ำใสเหมือนกระจก จนเห็นปลาสวยงามและปะการังกลากหลายสายพันธ์ุได้อย่างชัดเจน แต่ถ้าเล่นปลอยน้ำเสียลงทะเลแบบไม่บรรยะบรรยังแบบนี้ เกาะแววก็คงไม่เหลืออะไรแล้วแหละครับ!!"

Posted by จิตอาสา Go Eco Phuket on Friday, May 10, 2019
Would you or your family care to sit on a beach littered with plastic, bottle tops, sand soaked in raw, untreated sewage? Do you want to swim in a brown fetid slick sliding over the once pristine waves onto the beaches?
Recently posts regarding huge black pollution flowing onto Bang Tao beaches was shared via social media.
The President of Cherng Talay OrBorTor, Ma'ann Samran admitted that "90% of the businesses in the area did not treat their waste-water" which is being released into the Bang Tao canal and – you guessed it – flowing straight out to greet the tourists on the beaches.
That's just one area. The story repeats throughout Thailand. Similar posts have been shared recently for Krabi, Jomtien and Pattaya. And it's not just recently but over the past decade as the situation has become more common, worse and more people are posting pictures of the ugly situation.
Unless something is done, urgently, then Thailand, along with the southern tourist money-spinner, Phuket, will continue to lose tourists, especially when so many other countries are now going out of their way to welcome them.
We will look at where the tourists are now going in Part II of our article.


Read more headlines, reports & breaking news in Phuket. Or catch up on your Thailand news.
change.org petition calls on Phuket locals to take action on construction dump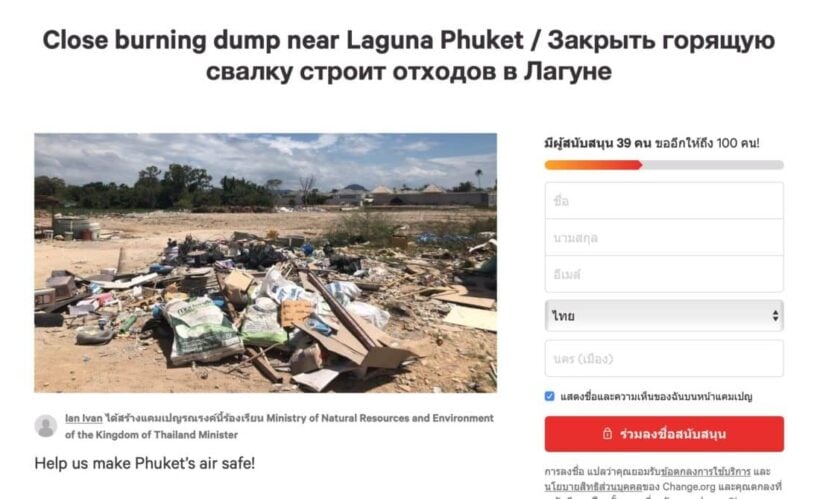 Locals have launched a petition on Change.org to draw attention to a construction dump operating in central Phuket, in the suburb of Cherng Talay, which adjoins the coastal towns of Bang Tao, Layan and Surin. We print the article verbatim, spelling and all. The article is titled "Close burning dump near Laguna Phuket" and has been penned in English and Russian languages. Click on links to the page to get involved.
"Help us make Phuket's air safe!
In the city of Cherngtalay in the area of ​​the world-famous resort of Laguna of Phuket Island, close to other resorts, villages and kindergarten a huge construction waste dump has been operating and burning the waste for several years.
Every day, environmental and health legislation is violated with the knowledge of local authorities. Several construction waste trucks are brought from nearby construction sites and are burned mostly at night and in the evening.
Construction waste contains extremely harmful substances whose burning get into the air and make the air around hundreds of meters dangerous. Furniture and toys in the courtyards of nearby houses are covered with black sticky soot. There is a smell of burning in the air outside and you can not open the window.
The scale of air pollution is evidenced by the data of the Air Quality Control device of the worldwide network AirVisual, installed in a residential village within a radius of 500 meters from the garbage. This device is currently used for private monitoring, but in the near future it will be connected to the worldwide network and air condition data in the resort area of ​​Laguna will be publicly available. At night, the pollution indicators in Laguna correspond to the level of the dirtiest cities on the planet and reach 149 µg / cubic meter.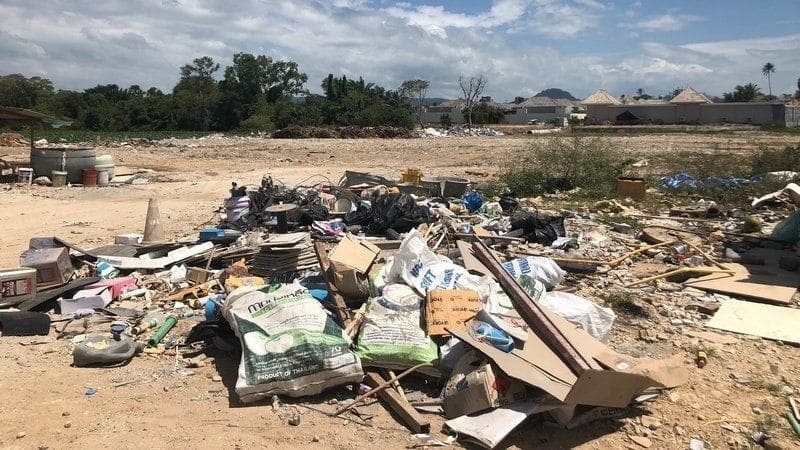 On June 5, 2019, Phuket's Vice Governor hosted a party at the bottom of the campaign to combat environmental and air pollution. For this, of course, there are many reasons:
1) Phuket is a place where people come to relax in the fresh air and restore health (world sporting events take place in Laguna)
2) lung cancer leads by a large margin among all other types of this disease in Thailand .
If the Phuket administration is really concerned about the resort's ecology, then why does it allow such crimes against the local population, tourists and the nature of the island to take place?
Public resonance in modern society, puzzled by environmental problems, can make negative affect to the island's reputation as one of the most popular holiday destinations in the world. We would very much like Phuket to remain as beautiful as nature has created and developed as a world-wide resort.
We ask you to intervene to this issue solution  and eliminate this and similar dumps and to oblige land owners and construction companies to dispose of waste in garbage processing factory in a civilized manner. Thus, it will help to preserve the unique nature of the island, and strict adherence to environmental safety will attract more tourists, will help preserve the health of tourists and local residents, which in turn will contribute to the development and prosperity of Thailand."
Go HERE to sign the petition or get involved.
Formal complaint made about Phuket OrBorTor chief for inaction over environmental issues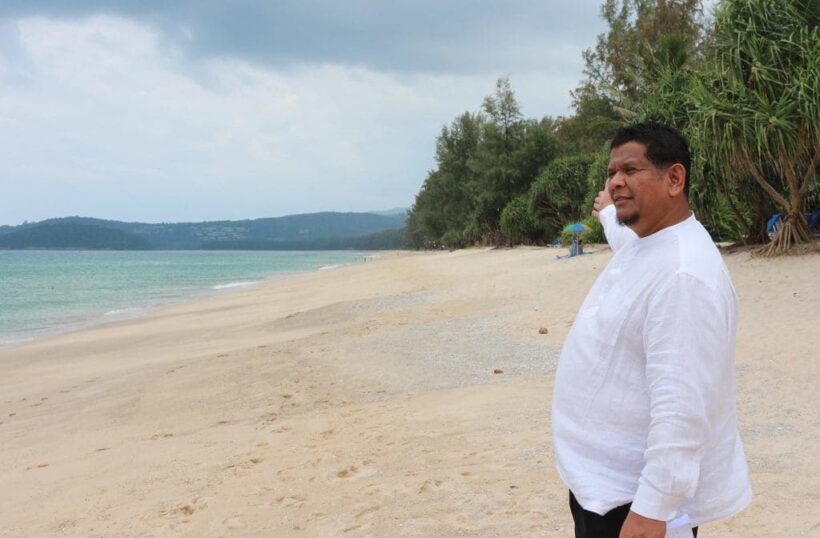 Danai Yardee and Chamroon Kerndum, representing a group of Phuket environmental groups, have made a formal complaint against Cherng Talay President Ma 'Ann Samran. The complaint calls for investigation into the construction of an anti-erosion sea wall at Surin Beach, unfinished wastewater treatment plants and alleged tampering of evidence.
A report by IsraNews.org says they've filed a complaint with Department of Special Investigation and National Anti-Corruption Commission officials in Surat Thani.
One of the complaints alleges possible corruption in the 350 million baht wastewater treatment construction project that serves Surin and Bang Tao beaches on Phuket's west coast. The plant, discussed and planned over many years, came into action three months ago but has not appeared effective at preventing wastewater flowing into the beaches.
The high profile tambon President has made excuses for a decade about the untreated blackwater flowing, very publicly, into the two beaches and recently even conceded that the new plants would be unable to treat all the wastewater generated in the area.
Recent Thaiger report HERE.
The complaint also alleged negligence that could be responsible for damage to Phuket's environment.
Meanwhile the unfinished anti-erosion sea wall at Surin Beach, with a published budget of 12 million baht, remains unfinished after 18 months of stalled works.
Read more about that story HERE.
It's not the first time the long-serving Cherng Talay President has come under fire. Four years ago a Phuket judge dismissed a 10 million baht "dereliction of duty" lawsuit.
The Public Prosecutor Jessada Banditmongkolkul said at the time, "The case was dismissed due to lack of evidence. Additionally, Mr Ma 'Ann had followed all legal procedures during the eviction and demolition process."
The owners of two establishments, Beach Bar and Paul Restaurant, located on Laypang Beach, claimed that Mr Ma 'Ann had ruined their businesses by forcing them to close.
The President also came under fire from the Phuket Governor at the time for inaction over the eviction of illegal Layan Beach coastal businesses following a Supreme Court eviction order.
Read more about that story HERE.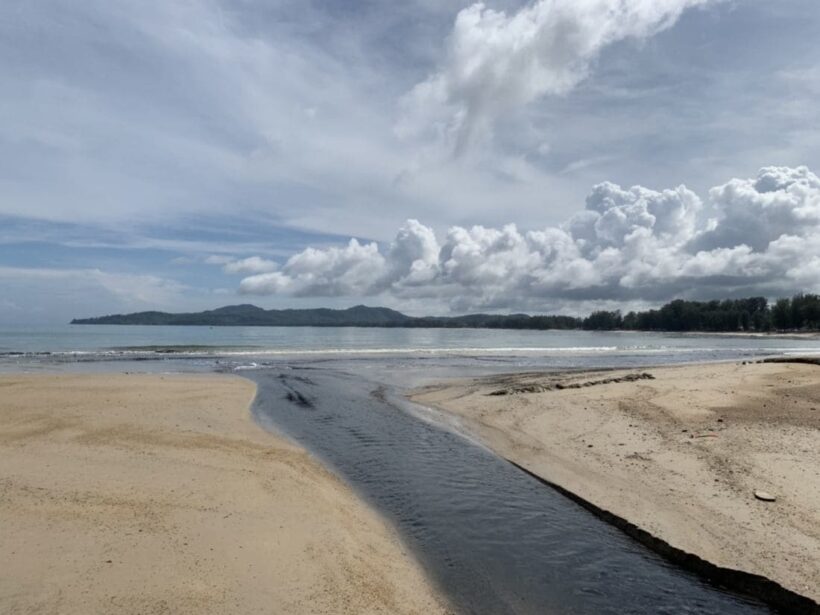 Thailand's dengue fever cases "double the five year average" – epidemic declared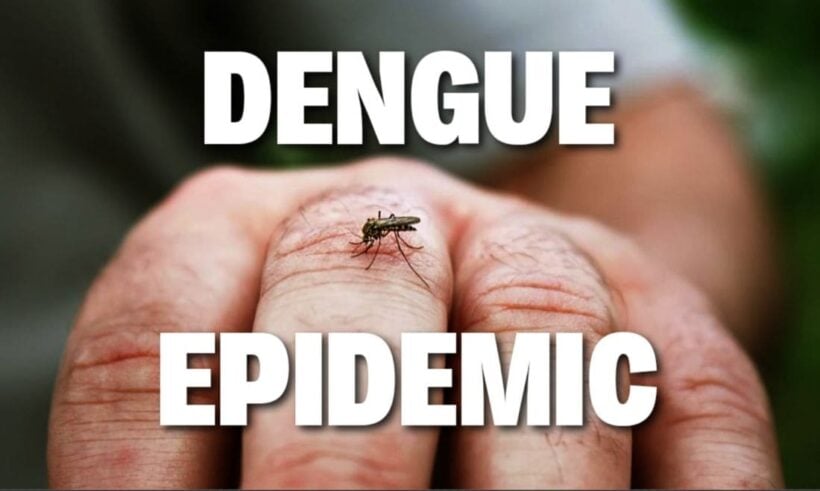 "The situation is also the same in Thailand's neighbour countries."
The Department of Disease Control on Friday has declared a dengue fever epidemic this year. From Jan 1 to June 11 this year there has already been 28,785 reported cases and 43 deaths from the mosquito-borne virus.
The deputy director-general of the department says the number of patients was double the five year average of Dengue cases. He says the situation is also the same in Thailand's neighbour countries and attributes the current epidemic to "a failure to control mosquito larvae".
Yesterday the Public Health Ministry signed an agreement with seven state agencies to control mosquito larvae during the annual wet-season – when cases peak each year. The Defence Ministry, Tourism and Sports Ministry, Ministry of Natural Resources and Environment, Interior Ministry, Culture Ministry, Education Ministry and Bangkok Metropolitan Administration are going to co-ordinate improvements in the control of mosquito larvae.
Meanwhile the Public Health department says they will focus on communities, temples, schools and hospitals which they claim are a major source of mosquito larvae.
YOU play an important role in avoiding Dengue Fever, or Chikungunya. A report about the latest outbreak of Chikungunya cases in southern Thailand HERE.
And some important tips for you to avoid Dengue HERE.