Opinion
Opinion: Promote the sport of jet-skiing in Phuket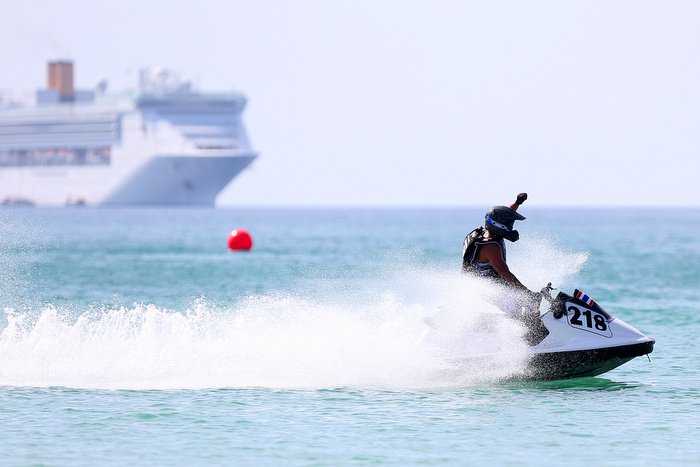 PHUKET: Jet-skiing is a sport. It's a real sport that deserves a great deal more respect than it is given in Phuket. Banning Phuket as a water-sport tourism destination for jet-skiing is ridiculous. Banning the current operations and tourist hooligans allowed on them, however, is understandable.
Given the history of violence, death and extortion via the well-protected jet-ski operators it is no surprise that the Gazette poll asking whether or not they should be banned revealed the overwhelming desire to clear the island of them by locals, expats and tourists.
Nonetheless, it was incredibly disappointing to see that the skills displayed by the jet-skiers during the Asian Beach Games did nothing to change popular opinion. These athletes got out in Patong Bay and were able to shows hundreds what the sport is really about: nerves, agility, strength and stamina.
When people think of jet-skis, they should be thinking of these performances, not the cowboys who seem on the verge of killing tourists on what seems to be a weekly basis.
What Phuket needs to do is establish one or two jet-skiing parks along the coast that have courses set up for racing and designated areas for free-style jet-skiing. These should be "no swimming" beaches to prevent any accidents with people not associated with the sport.
Phuket has so many beaches that are not completely overrun with tourists that it should be possible to set up these parks in areas that will have a minimum effect on hotels and others who are dependent on providing beach-swimming access to clients.
And those taking part should have to wear proper safety gear, including a life jacket and helmet. Additionally, newcomers should be taken out by an instructor and given at least 10 minutes of basic training before being allowed to join in on the fun.
Phuket Marine Office Chief Phuripat Theerakulpisut should make an effort to create a situation that does more than simply protect jet-ski operators and their families. He doesn't need to take any extreme steps, such as banning all jet-skis, but he should try to understand the activity and help provide a safe place for tourists to participate in it.
Hopefully, Governor Nisit Jansomwong will continue to push Mr Phuripat to make a real change – a change that is good for tourists, jet-ski operators, the island's image and the sport itself.
— Alex Stone