Report alleges man exposing genitals in viral clip is local government official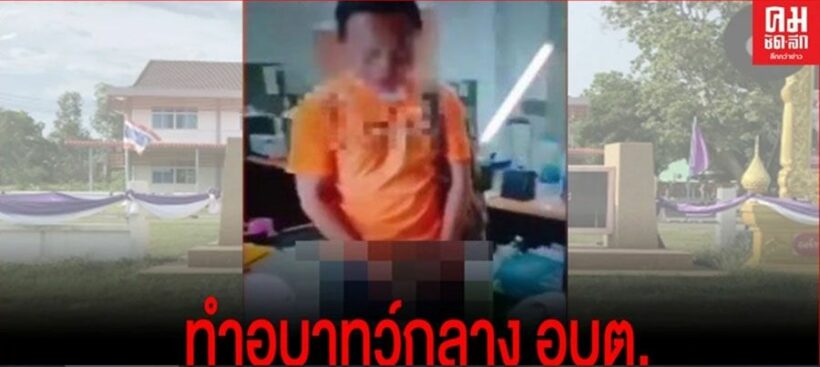 A video of a man exposing his genitals while alone in an office setting has gone viral on Thai social media as rumours abound that the man in question is a local administration official in north-east Thailand.
A report in Nation Thailand today says the man is thought to be a permanent secretary in a local administration office in Ubon Ratchathani, in the north east of the country. Thai-language newspaper Kom Chad Luek alleges the man is employed at the Khok Cham Rae sub-district administration organisation, where the video appears to have been made late last week.
It's understood the official has previously undergone psychiatric treatment. He was also transferred to another government office in 2014 following complaints of corruption from local residents. As part of an investigation into claims of shady procurement dealings and budget misappropriation, the man was transferred but later allowed to return to his former office. The results of the investigation are not known.
SOURCE: Nation Thailand
Keep in contact with The Thaiger by following our
Facebook page
.
2 arrested in Isaan for methamphetamines, assets seized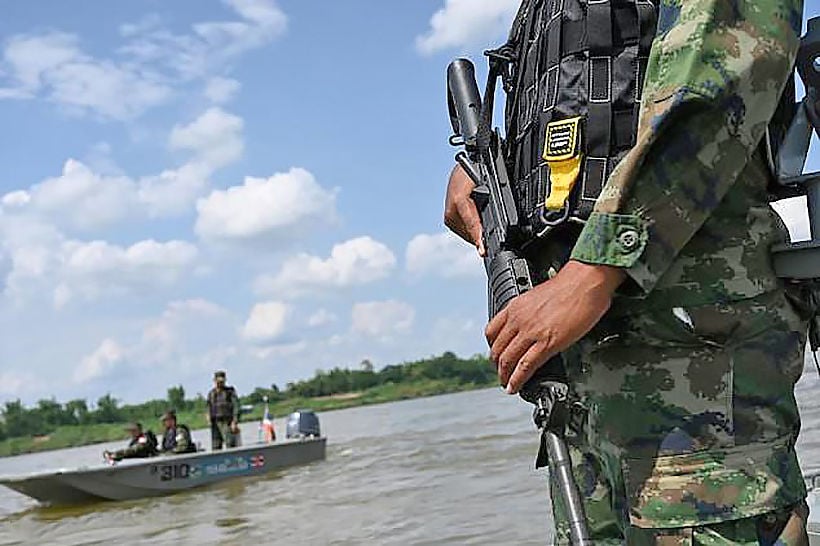 Police in Isaan's Nakhon Phanom province say they've arrested 2 men with 42,000 methamphetamine pills ("yaba") and 100 grams of crystal methamphetamine ("ice") in their possession, and seized their assets. The deputy provincial governor identified the pair as 29 year old Vichai Niwongsa and 45 year old Veerapong Ngaonoi, both from the Tha Uthen district.
He says authorities followed the pair's activities for a considerable time before obtaining solid evidence, leading to their arrests with last night. Police also seized several gold necklaces from the suspects, 500,000 baht in cash and title deeds to 29 rai of land, which they suspect was acquired through the drug trade.
Authorities say Veerapong is a Mekong river fisherman who acted as a go-between for a drug ring in Laos, to smuggle drugs on a longtail boat across the border to Vichai, allegedly a major drug agent in Nakhon Phanom. Veerachai was reportedly paid about 50,000 baht for each delivery. The Lao border at Nakhon Phanom is well known for drug smuggling activity.
Authorities are tracing the pair's's financial records, which could potentially lead to more arrests.
SOURCE: Bangkok Post
Keep in contact with The Thaiger by following our
Facebook page
.
1 dead, another injured in Nakhon Ratchasima shootings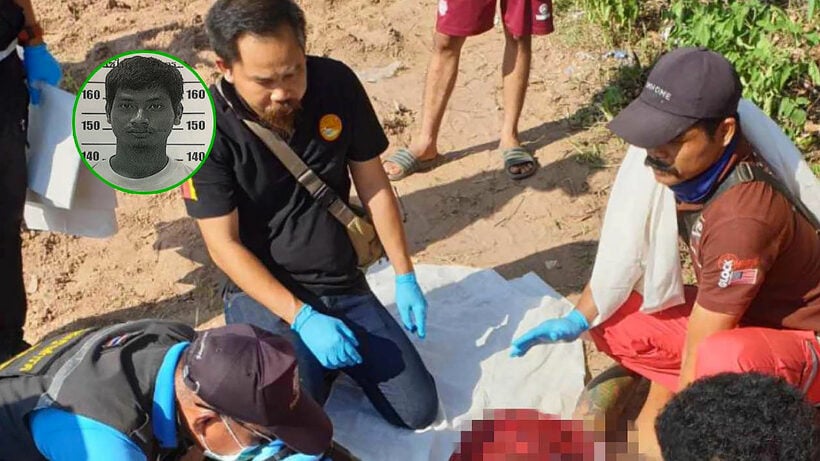 One man is dead and another seriously wounded in separate shooting incidents this morning in the Khong district of the northeastern province of Nakhon Ratchasima, aka Korat. A suspect was detained for questioning who police believe committed both shootings in a drug deal gone bad.
At about 4am police at Khong station learned a man had been shot and wounded in tambon Wang Ma Nao. They rushed to the village with emergency volunteers and a doctor from Khong Hospital. On the way, they found a pickup truck had crashed on the roadside. The driver, later identified as 25 year old Jaturong Sosomboon, was found dead. He'd been shot in the back, with the bullet exiting through his belly.
Police cordoned off the spot before proceeding to a house in Nong Muang village, where they found a man identified as Yingyos Phuwongsa, who had been shot in the knee and the face. He was rushed to hospital for treatment.
After investigation, police believed both crimes were committed by 37 year old Tawatchai Saeng-arun. Jaturong, Yingyos and Tawatchai were on police record as being involved in the drug trade together. Police then went to Tawatchai's house where he was detained for questioning.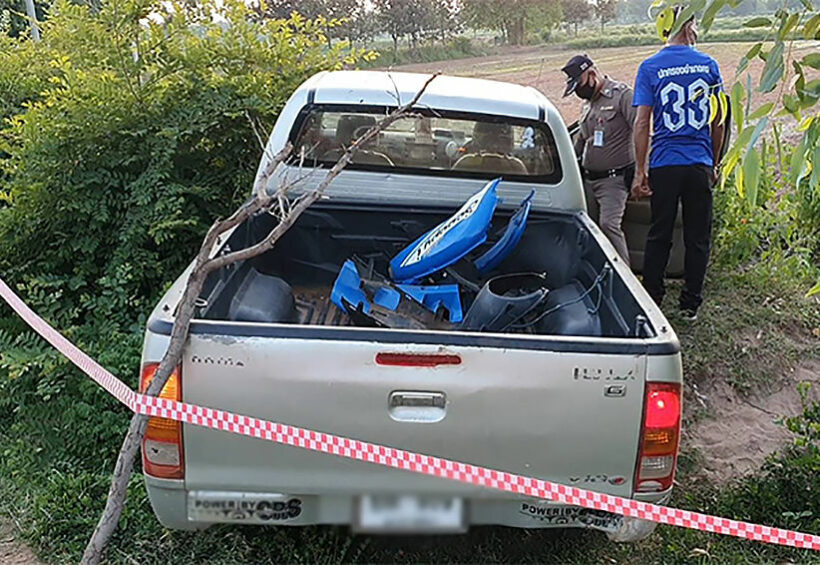 SOURCES: Bangkok Post | Thairath
Keep in contact with The Thaiger by following our
Facebook page
.
Buriram father and son reunited after 16 year separation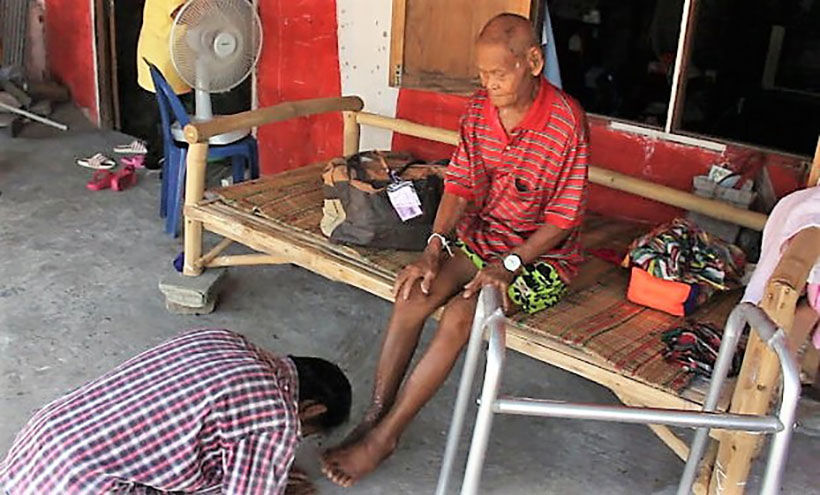 An 83 year old man in the north-eastern province of Buriram has been reunited with the son he has not seen for 16 years, thanks to the local police force who were able to help tracking him down. The man, named in a Thai Residents report as Rit Bunpetch, is understood to be bedridden with gallstones and gout, and had expressed a wish to see his long lost son, Sompong Bunpetch, before his condition deteriorated further.
Sompong left Buriram in 2004 to look for work in the neighbouring province of Roi Et, and his family never heard from him again. When they contacted local police on behalf of Sompong's elderly father, officials tracked him down to the Phon Thong district in Roi Et. He says he'd gone there to look for work, but after being cheated by his boss and never receiving any money, he ended up homeless and penniless. Although he says he wanted to return home, he didn't have the means. He was taken in by the village chief, who let him work in the garden in exchange for food and accommodation.
Buriram police transported Sompong back home to see his father, where an emotional reunion took place. The young man says he is happy for them to be reunited and plans to look for work in the area so they can stay together. If he is unable to secure work locally, he says he will remain in touch and visit regularly.
SOURCE: Thai Residents
Keep in contact with The Thaiger by following our
Facebook page
.