Relatives of 'slapped' student say they will file complaint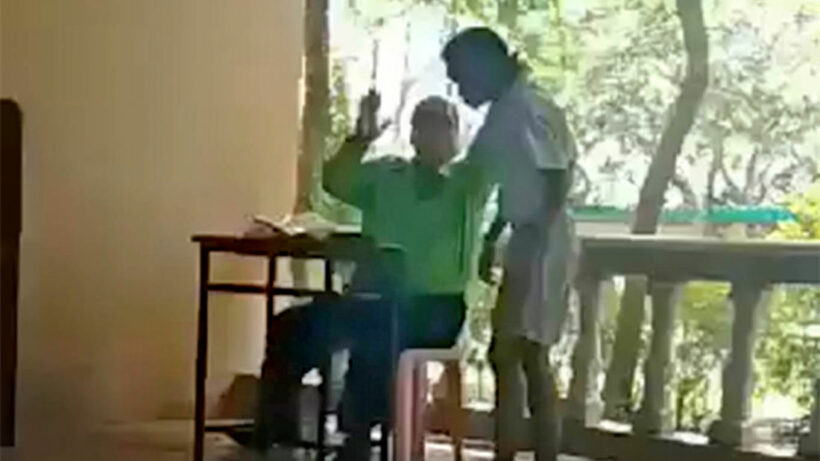 Relatives of a Mathayom 2 schoolboy, who was slapped in the face by his teacher at the Sa Kaew's Aranyaprathet district school, say they will still take action against the teacher. Sa Kaew is to the east of Bangkok on the Cambodian border.
They have told local police that they, and the boy, have allegedly been harassed and threatened by teachers and other individuals at the school.
The alleged harassment is contrary to an earlier comment made by Aranyaprathet School director Prasarn Leudthahan that a "calm and measured resolution" had been reached.
Prasarn said that the teacher Binnarong Srichan, whose slapping of the schoolboy's face to punish him for making noise during other students' class presentations on August 14, was caught on film and quickly went viral. This prompted criticism of his overly violent reaction and the teacher apparently apologised to the boy's parents that same day. He claims that the parents had indicated they didn't want to pursuit charges against the teacher.
Saying that he had already reported the incident to the Educational Service Area 7 Office, Prasarn said Binnarong also went to the student's house and found that the boy wasn't wounded and the boy reportedly apologised to him for disturbing other class members.
Prasarn also said that Binnarong submitted his resignation on Thursday to the "Kru Phu Song Khun Kha Haeng Phaendin" ("Most valuable teachers of the land") project under which he was hired on a yearly contact at 17,000 baht a month, citing a health problem.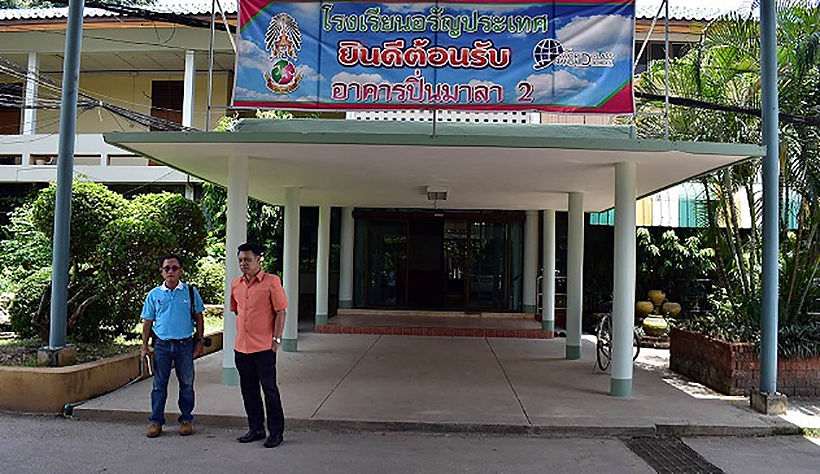 Keep in contact with The Thaiger by following our
Facebook page
.
68 year old Australian hangs himself after alleging Pattaya police failed to take a missing passport report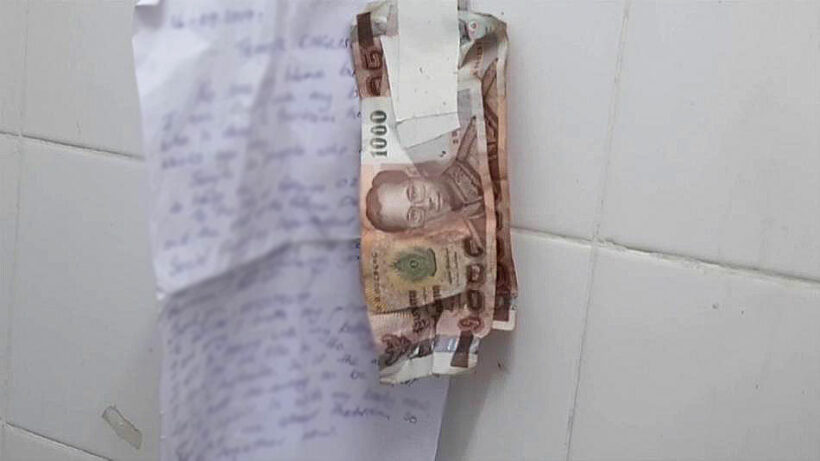 A 68 year old Australian has been found hanged in a room in Buriram, north east Thailand.
Buriram police were called to the hotel near the city bus station after receiving reports about the deceased foreigner on the third floor room.
The man was hanging from a nylon cord and had been dead for an estimated three hours. Attached to the wall was a suicide note along with 3,000 baht. Police report that there were no signs of a struggle or foul play.
Thai Rath report that police contacted a recent phone number on the man's phone and spoke to a Thai woman. The 29 year old lady told police she had travelled to Pattaya on a trip with her husband and two children and had come across the victim who was in a "desperate and sad state".
He said that he had lost his passport and possessions but that the Pattaya police were not interested in filing a report. She offered to help him and gave him her phone number. Rescue services in Pattaya provided the man with some short term relief funds and then travelled to Buriram.
The Thai woman told police she helped him to travel to Buriram to file a report with local police, that was accepted there. The man's name is being withheld pending contact with his family in Australia.
SOURCE: Thai Rath
Keep in contact with The Thaiger by following our
Facebook page
.
Thai PM leads TV charity campaign for flood victims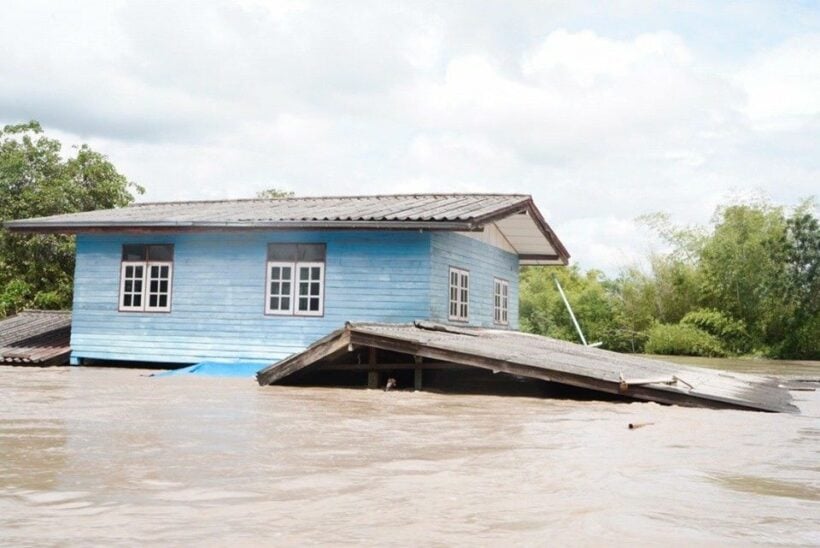 PHOTO: Yodsapon Kerdviboon/Isaanrecord.com
After coming in for quite a lot of flak for what many called a slow response to flooding that has crippled the North and North-East, the government is launching a televised charity campaign to ask for donations to help relief efforts.
The PM himself will step in to receive donations on behalf of flood victims, with the campaign being broadcast tonight on Mcot 30 (Channel 9) between 7.30pm and 10.00pm.
The government fundraising initiative follows that of renowned actor and volunteer rescuer Bin Bunluerit, who posted on Facebook at the weekend about the Ubon Ratchathani floods and the devastating impact on residents.
His post included bank account details where people could make donations and has so far generated over 130 million baht. He himself has pledged 1 million baht and says the funds raised will be sent to the worst-affected areas. Bin has already been to those areas and witnessed the devastation first-hand.
"When I first arrived, I brought with me 200,000 baht, which I spent on daily necessities, fuel and pet food. I gave elderly people 1,000-2,000 baht each. They desperately need money to buy what they need, rather than dry food or other stuff."
Meanwhile, the PM defends the government's response, brushing off criticism from other political parties also involved in helping flood victims, including Future Forward's #SaveUbon campaign.
The death toll from the severe flooding now stands at 32. Over 400,000 homes have been affected across 32 provinces, with Ubon Ratchathani bearing the brunt of the damage.
SOURCE: Bangkok Post
Keep in contact with The Thaiger by following our
Facebook page
.
Thai PM insists government flood victims aren't being ignored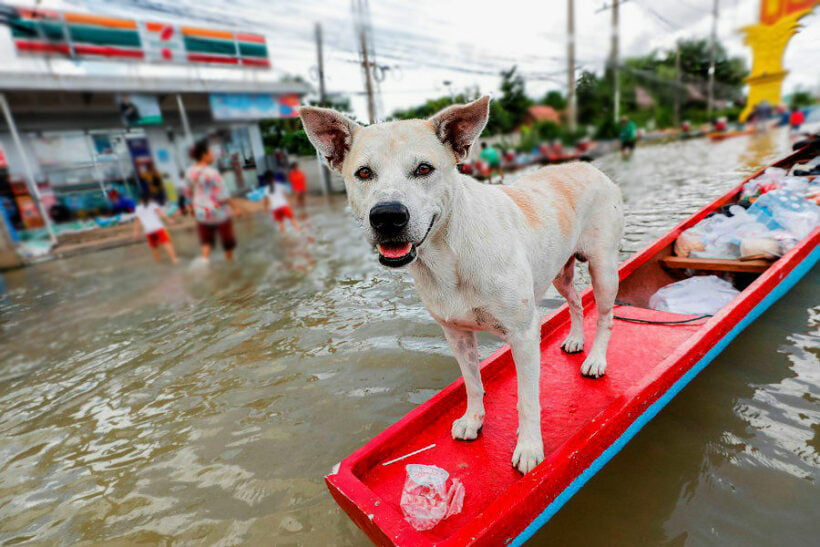 PHOTO: A dog tries to keep dry on a flooded street in Thailand's northeastern province of Ubon Ratchathani – Krit Phromsakla Na Sakolnakorn – AFP
Thai PM Prayut Chan-o-cha says he attaches great importance to relief operations designed to alleviate the suffering of flood victims and the government has procedures to compensate them.
A government spokeswoman Naruemol Pinyosinwat was taken aback by growing criticism on social media that the Prayut government was ignoring the plight of flood victims in Thailand's central and northeastern provinces.
Prayut headed to Nakhon Si Thammarat and Surat Thani late last week for pre-planned infrastructure openings and media photo opportunities instead of going to Ubon Ratchathani and other northeastern provinces hit by floods.
The spokesperson say Prayut was giving priority to helping flood victims and had instructed government agencies concerned to provide assistance in accordance with established procedures, starting from emergency measures to evacuate flood victims from their homes to delivery of food and drinking water to flooded areas.
She said that once the water had receded, the government would speed up the surveys of affected areas to carry out rehabilitation work and also provide remedial measures to the victims.
These include paying compensation of 50,000 baht to the families of each victim killed by the floods and 200,000 baht for homes completely ruined by the water. Those with partially damaged houses will receive between 15,000 – 17,000 baht compensation, depending on the magnitude of damage, she added.
Moreover, other government agencies, especially the Bank for Agriculture and Agricultural Cooperatives, will provide help to those affected people.
"Flood victims can rest assured that the government will not abandon them."
SOURCE: The Nation
Keep in contact with The Thaiger by following our
Facebook page
.