Half a tonne of marijuana seized…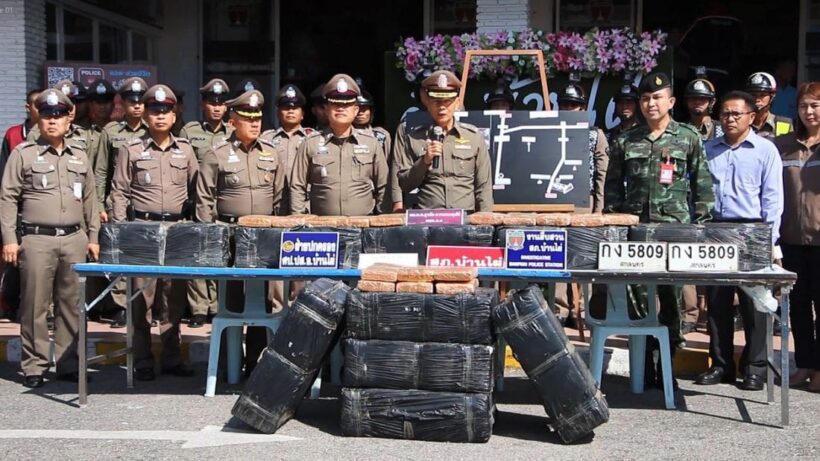 .. and no one has come to claim it yet.
Khon Kaen police have seized 500 kilograms of marijuana after a pickup truck overturned in Khon Kaen's Ban Phai district early today. But no arrests have been made as yet.
The Nation reports that Pol Lt Gen Surachai Khuantejakup, commissioner of the Provincial Police Bureau 4, told a press conference that the 500 bars of marijuana were found after the pickup overturned and fell into a roadside ditch at a curve on Ban Phai-Nong Song Hon Road in Ban Nong Tap Tao village in Tambon Pa Por at 4am.
When police arrived at the scene of the crash the pickup driver had already escaped.
Surachai said police had learned that the drugs were smuggled via Nakhon Phanom's border via Khon Kaen to a southern province.
Surachai said police learned from a tip-off that a gang would try to smuggle a huge amount of marijuana via Khon Kaen so police set up road checkpoints.
He said the pickup driver tried to avoid the main road and used a secondary road to avoid arrest but lost control of his vehicle.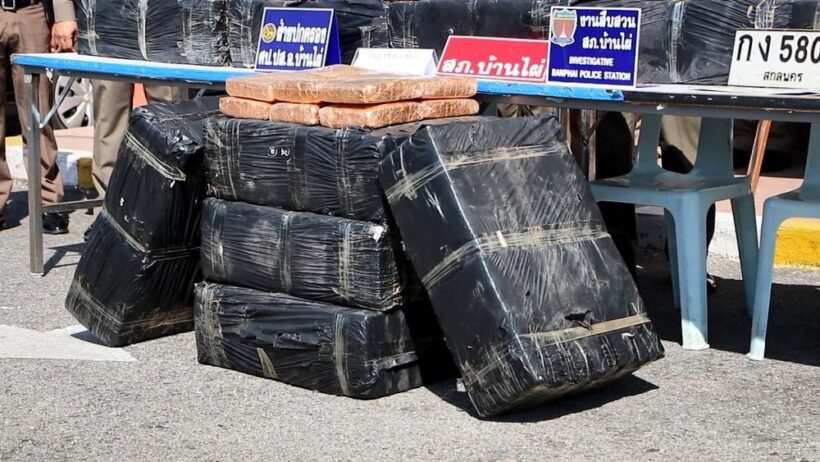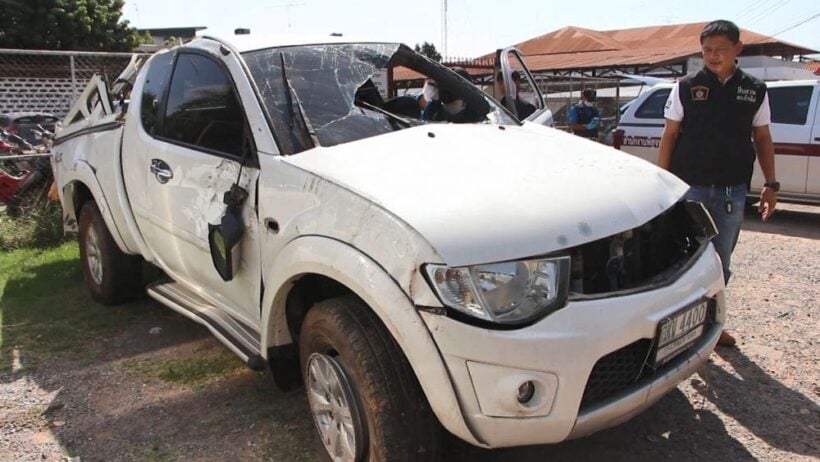 Keep in contact with The Thaiger by following our
Facebook page
.
Never miss out on future posts by
following The Thaiger
.
Rare sighting of an endangered clouded leopard at Isaan mountain range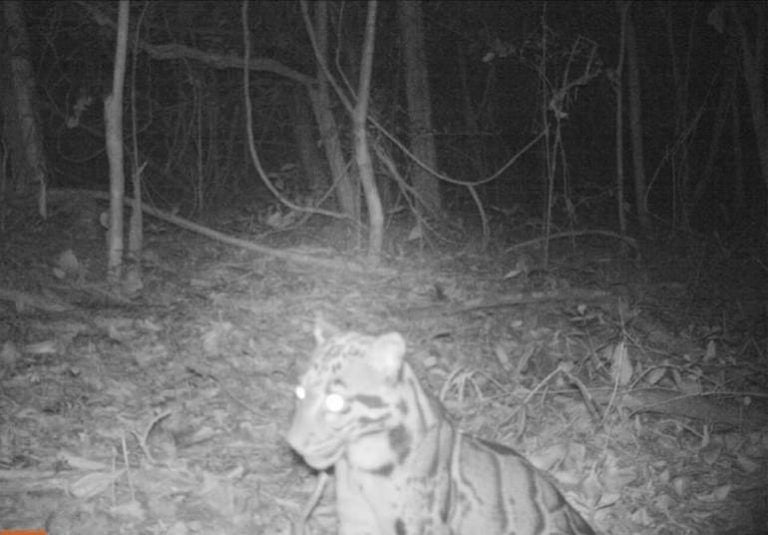 An endangered clouded leopard was spotted at a mountain range in the Isaan province Si Sa Ket. The rare sighting, captured using a camera trap, was the first time in about 20 years the wildcat has been seen in the Phnom Dongrak mountain range which borders Cambodia.
Since the park rangers stepped up patrol against poaching and made efforts to increase food and water sources, more small predators like foxes, dholes and leopard cats have been returning to the area, according to director of a local conservation office Chaiwat Limlikhit-aksorn.
"Today in the Phanom Dong Rak Wildlife Sanctuary there is a clouded leopard, which is a medium sized predator."
Camera traps were set up by local conservation officials from November 1 to 24, capturing footage of the rare clouded leopard. The cameras also filmed hog deer, Asiatic wild dogs, a Malaysian night heron and a leopard.
The clouded leopard is classified as a vulnerable species by the International Union for Conservation of Nature. The organisation says the leopard is hunted for the illegal wildlife, adding that the leopard skins have been seen in market surveys along with bones used for medicines and meat for exotic dishes.
Clouded Leopard exploitation for pelts are well documented in several countries, including the infamous Tachilek market along the Thai–Myanmar border. The frequency of Clouded Leopard parts available at market indicates increased pressure from hunting…However, the trade of cat parts from Myanmar into Thailand has diminished and reaffirms the role of China in the trade of cats out of Myanmar.
Sightings of the clouded leopard have also been reported at the Kaeng Krachan National Park, Huai Kha Khaeng Wildlife Sanctuary, Khao Sok National Park and Khao Yai National Park.
SOURCES: Bangkok Post | IUCN| Thai PBS
Keep in contact with The Thaiger by following our
Facebook page
.
Never miss out on future posts by
following The Thaiger
.
State Railway officials sign 5 high-speed rail contracts as part of project linking Thailand and China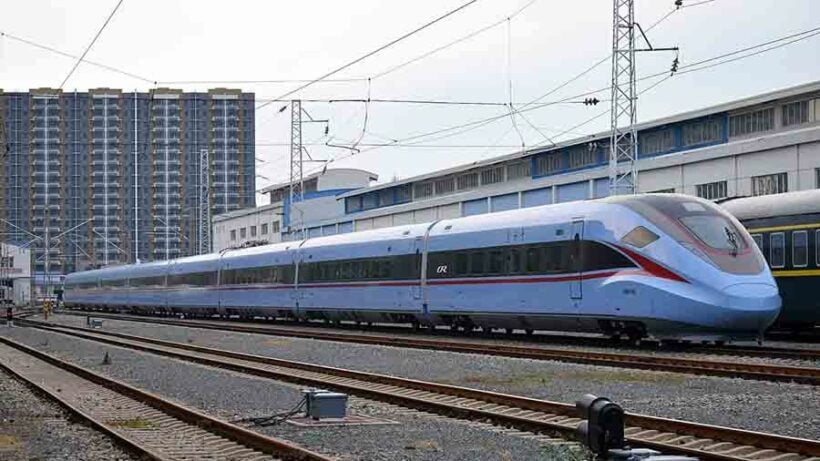 Officials from the State Railway of Thailand have signed 5 high-speed rail contracts worth more than 40 billion baht, in the latest development in the Thailand – China rail connection. It's understood the contracts cover phase 1 of the railway, from Bangkok to the north-eastern city of Nakhon Ratchasima (Korat).
It's hoped that section will carry its first passengers in 2023 and that the line will eventually reach further north, to Nong Khai, and from there, link with a rail connection connecting Laos and China. The high-speed trains will run at speeds up to 250 kilometres an hour.
Nation Thailand reports that the contract signing took place at the Transport Ministry, between SRT governor Nirut Maneephan and the 5 contractors, Nawarat Patanakarn, Thai Engineer Industry, Italian – Thai Development, SPTK Joint Venture, and Civil Engineering. In total, the project will involve over 100 kilometres of railway, with a budget of 40.275 billion baht. The first phase of construction involves 14 contracts, with work under the first one completed and ongoing under the second.
Nirut say the 5 new contractors are expected to take delivery of the land in early 2021, with the 7 remaining contracts being signed next year.
SOURCE: Nation Thailand
Keep in contact with The Thaiger by following our
Facebook page
.
Never miss out on future posts by
following The Thaiger
.
Monk dies after jumping in front of speeding train in north-east Thailand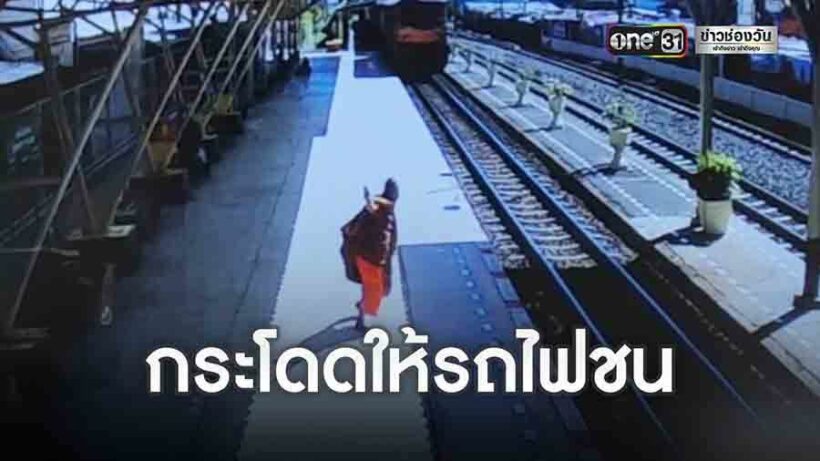 A monk has died after jumping on to rail tracks and into the path of an approaching train in the north-eastern province of Si Sa Ket, near the Cambodian border. The incident occurred at a provincial train station in front of horrified witnesses at around 10.30am yesterday.
According to a Nation Thailand report, police say the 55 year old's body was dismembered in the incident. Witnesses report that he jumped onto the tracks and stood with his arms open, in the path of an oncoming train. They say there was no time to save him. Police have launched an investigation to determine the motive behind the monk's suicide.
If you or anyone you know is in emotional distress, please contact the Samaritans of Thailand 24-hour hotline: 02 713 6791 (English), 02 713 6793 (Thai) or the Thai Mental Health Hotline at 1323 (Thai).
SOURCE: Nation Thailand
Keep in contact with The Thaiger by following our
Facebook page
.
Never miss out on future posts by
following The Thaiger
.