Young Muay Thai fighters exposed to irrepairable brain damage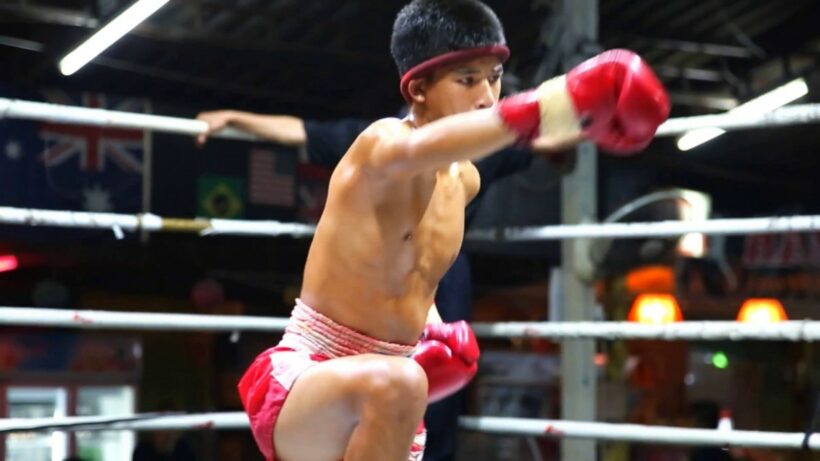 A swirling kick to the head, followed by some more leaps, direct head punches and dodges. The very Thai sport of Muay Thai is coming under increased examination, especially for younger fighters where evidence is emerging of irrepairable brain damage and developmental issues. Critics say that greedy parents and money is driving many youngsters into a dangerous sporting environment.
"The study showed brain damage and memory loss, as well as a high risk of neurological disorders among young fighters compared to their non-fighting peers."
With cheers and the promise of money attracting some 200,000 under-15s to go into Muay Thai, human-rights and health advocates are raising concerns about the violation of their rights and the possible impact punches and kicks may have on their brain development.
As chair of the National Human Rights Commission's panel on the elderly, disabled, children, education and public health, Chatsuda Chandelling says the issue required prompt action because such competitions – in which the young fighters get paid for boxing – fell within the frame of child labour and abuse. She claims the 1999 Boxing Act should be amended so it is in line with the 2003 Child Protection Act and the Convention on the Rights of the Child in order to ensure the protection of children.
She also cited a study conducted by Ramathibodi Hospital's Advanced Diagnostic Imaging Centre (AIMC) director and neuro-radiologist Dr Jiraporn Laothamatas.
The Nation reports that the study estimated that 200,000 to 300,000 children – some as young as four – were taking part in these boxing competitions nationwide and were getting exposed to injuries, especially to the brain.
The study claims that internal brain injuries, normally caused by direct blows to the head, are usually difficult to detect, but could have long-term effects and even lead to neurological disorders such as Alzheimer's or Parkinson's later in life.
Jiraporn's study prompted the AIMC to discuss the matter last December with the hospital's Child Safety Promotion and Injury Prevention Research Centre and the Thai Health Promotion Foundation and seek appropriate solutions.
The study showed brain damage and memory loss, as well as a high risk of neurological disorders among young fighters compared to their non-fighting peers. It also found that young fighters' IQ scores were lower by 10 points. For instance, non-boxing youngsters scored between 90 and 110 points, which allows them to complete a diploma or the Bachelor's Degree, while a child fighter with more than five years in the boxing career barely scored 84 points. Students scoring between 80 and 89 IQ points are usually only able to complete high school.
"Such brain injuries will impair the young fighters' education and well-being. These children have no other choice but to become professional boxers later in life.
"How can they possibly study and find jobs? What will their quality of life be with a bruised brain and low IQ? They might develop neurological disorders later in life and become a burden on those around them," Jirapan said.
Despite the 1999 Boxing Act's requirement that all Muay Thai boxers be above the age of 15, some 100,000 child fighters are well below that age limit.
As the children are not registered with the Sports Authority of Thailand, they can only fight in unauthorised rings or at events held using the law's loopholes. These children are also not always provided with sufficient safety gear.

SOURCE: The Nation


Are you considering a medical procedure abroad? With Thaiger Medical you can research hospitals and doctors, choose a destination in Thailand or abroad, and book an appointment today.

Read more headlines, reports & breaking news in Thailand. Or catch up on your Thailand news.

New WHO world road death report – Thailand drops to number 8 but still high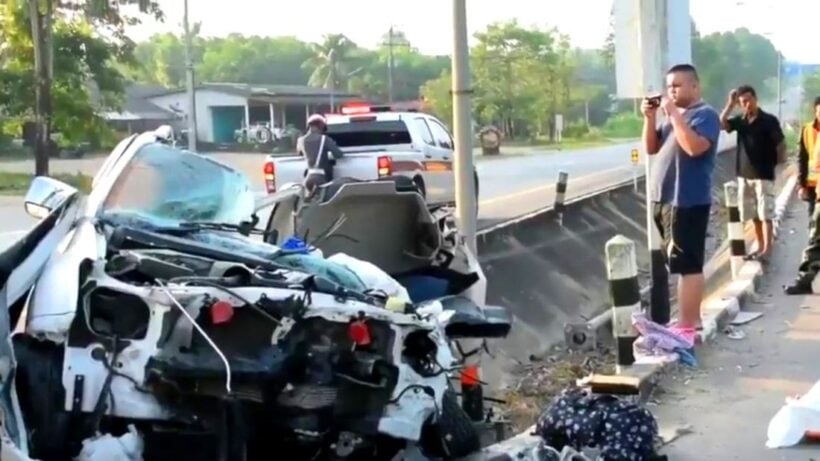 Thailand's roads remain some of the deadliest in the world. But the Kingdom has dropped from its previous number two position to number eight, behind a collection of backwater African states and other undeveloped countries.
A new report by the World Health Organisation shows that the road safety situation in Thailand hasn't improved. The shocking news is outlined in a the WHO report, Global Status Report on Road Safety 2018,
The report indicates the death rate per 100,000 population in Thailand was 32.7. This ranks Thai roads as at least the deadliest in ASEAN and amongst the deadliest in the world.
Only seven other nations fared worse than Thailand, while the countries with the highest road traffic death rate per 100,000 population were Liberia, Saint Lucia, Burundi and Chad.
The report, compiled using data from 2016 from 175 countries, shows that Europe has the safest roads with 9.3 deaths per 100,000 population. The African continent had the worst rates.
The report shows that there is an average of 22,491 people killed on Thai roads every year. South east Asia, where motorcycle-related deaths account for 43 percent of the total road toll, had an average of 20.7 deaths per 100,000 population.
Globally, the report found that the situation regarding road traffic deaths is worsening, with someone killed in a road accident every 24 seconds somewhere in the world.
The WHO road death Hall of Shame…
1. Liberia – 35.9 (per 100,000 people)
2. Saint Lucia – 35.4
Equal 3. Burundi and Zimbabwe – 34.7
Equal 4. Democratic Republic of Congo and Venezuela (Bolivarian Republic of) – 33.7
5. Central African Republic – 33.6
6. Thailand – 32.7
7. Burkina Faso – 30.5
8. Namibia – 30.4
9. Cameroon – 30.1
10. Mozambique – 30.1
Floating clinic opens in Kanchanaburi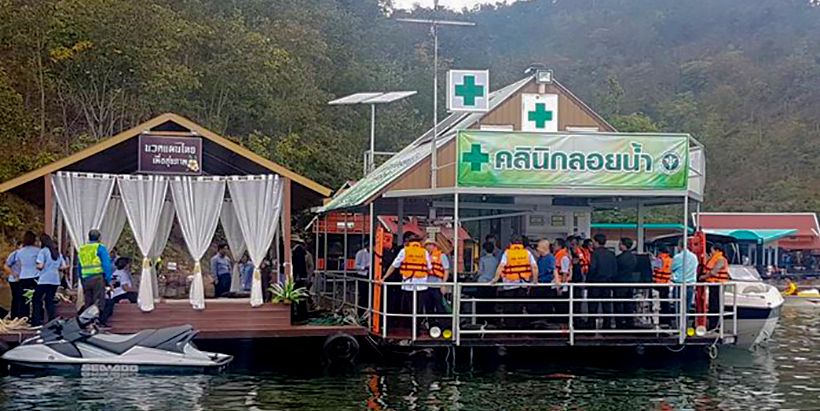 PHOTO: Pattaya Mail
Last week saw residents and visitors to Srinakaring Dam in Sri Sawat district, Kanchanaburi, in Thailand's west, witness the first day of operations of a new floating medical unit.
The Bangkok Post reports that the dam is a huge tourist magnet which attracts 800,000 tourist a year in an area where 140 businesses operate and over 600 towing rafts reside. Due to reports of accidents (sometimes with fatal results) the Public Health Ministry's Health Region 5 came up with the 'floating clinic'.
The clinic boasts a solar cell power system able to function during power outages, as well as modern and efficient communications systems in case of emergencies. The floating clinic is equipped with beds for check-ups, respirators, medical supplies and basic lifesaving equipment.
The project will provide help to tourists and locals in case medical attention is required. Depending on the severity there are referral vessels such as jet skis and speedboats available for quick access to local hospitals, with helicopter landing pads planned for the near future.
SOURCE: The Bangkok Post 
Thaiger Radio News – Monday