Young Muay Thai fighters exposed to irrepairable brain damage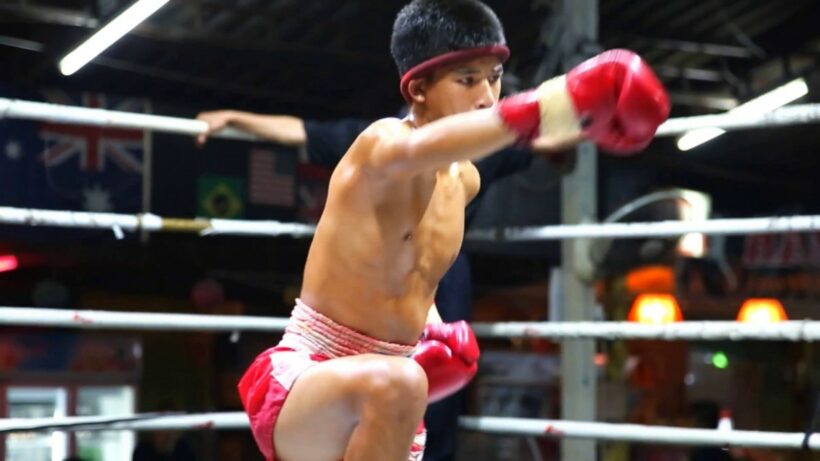 A swirling kick to the head, followed by some more leaps, direct head punches and dodges. The very Thai sport of Muay Thai is coming under increased examination, especially for younger fighters where evidence is emerging of irrepairable brain damage and developmental issues. Critics say that greedy parents and money is driving many youngsters into a dangerous sporting environment.
"The study showed brain damage and memory loss, as well as a high risk of neurological disorders among young fighters compared to their non-fighting peers."
With cheers and the promise of money attracting some 200,000 under-15s to go into Muay Thai, human-rights and health advocates are raising concerns about the violation of their rights and the possible impact punches and kicks may have on their brain development.
As chair of the National Human Rights Commission's panel on the elderly, disabled, children, education and public health, Chatsuda Chandelling says the issue required prompt action because such competitions – in which the young fighters get paid for boxing – fell within the frame of child labour and abuse. She claims the 1999 Boxing Act should be amended so it is in line with the 2003 Child Protection Act and the Convention on the Rights of the Child in order to ensure the protection of children.
She also cited a study conducted by Ramathibodi Hospital's Advanced Diagnostic Imaging Centre (AIMC) director and neuro-radiologist Dr Jiraporn Laothamatas.
The Nation reports that the study estimated that 200,000 to 300,000 children – some as young as four – were taking part in these boxing competitions nationwide and were getting exposed to injuries, especially to the brain.
The study claims that internal brain injuries, normally caused by direct blows to the head, are usually difficult to detect, but could have long-term effects and even lead to neurological disorders such as Alzheimer's or Parkinson's later in life.
Jiraporn's study prompted the AIMC to discuss the matter last December with the hospital's Child Safety Promotion and Injury Prevention Research Centre and the Thai Health Promotion Foundation and seek appropriate solutions.
The study showed brain damage and memory loss, as well as a high risk of neurological disorders among young fighters compared to their non-fighting peers. It also found that young fighters' IQ scores were lower by 10 points. For instance, non-boxing youngsters scored between 90 and 110 points, which allows them to complete a diploma or the Bachelor's Degree, while a child fighter with more than five years in the boxing career barely scored 84 points. Students scoring between 80 and 89 IQ points are usually only able to complete high school.
"Such brain injuries will impair the young fighters' education and well-being. These children have no other choice but to become professional boxers later in life.
"How can they possibly study and find jobs? What will their quality of life be with a bruised brain and low IQ? They might develop neurological disorders later in life and become a burden on those around them," Jirapan said.
Despite the 1999 Boxing Act's requirement that all Muay Thai boxers be above the age of 15, some 100,000 child fighters are well below that age limit.
As the children are not registered with the Sports Authority of Thailand, they can only fight in unauthorised rings or at events held using the law's loopholes. These children are also not always provided with sufficient safety gear.

SOURCE: The Nation

Thailand's household debt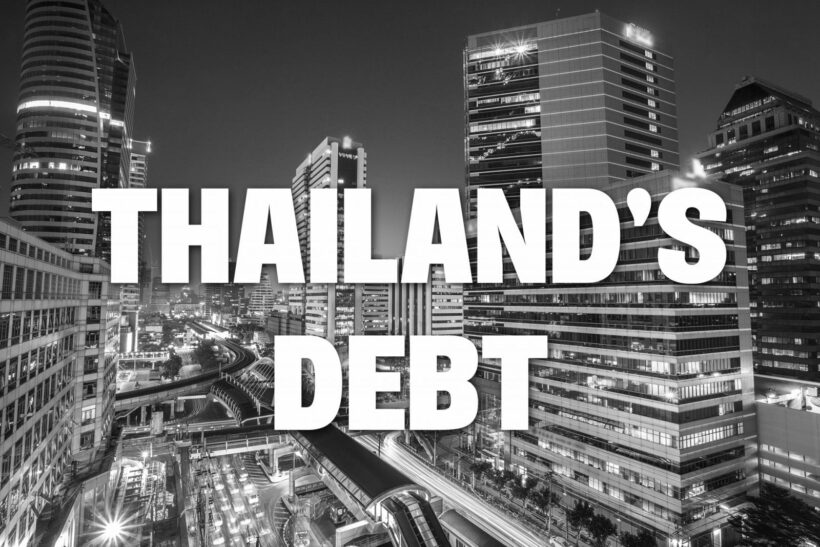 Thailand's household debt has been on the rise over the past decade, up from an average of 116,681 baht in 2007 to 178,994 baht in 2017, but should be measured with commensurate growth in wages, inflation and the country's GDP.

The figures show that Thailand's debt for farming is around 16% of the total debt bill. 36% is spent on buying property and land whilst Thais only go into debt for education – around 1.6% of their total borrowings.
More disturbingly Thais are using borrowings and credit cards for keeping their lifestyles and daily costs alive. 39% of all Thai debt is for daily consumption items.
The three provinces that have the highest rate of debt are #1 Pathum Thani, #2 Krabi, #3 Nontaburi. The average debt for all Thais is 179,000 baht. Bangkok has the highest household debt at 202,000 baht per person, Yala the lowest at only 28,000 baht.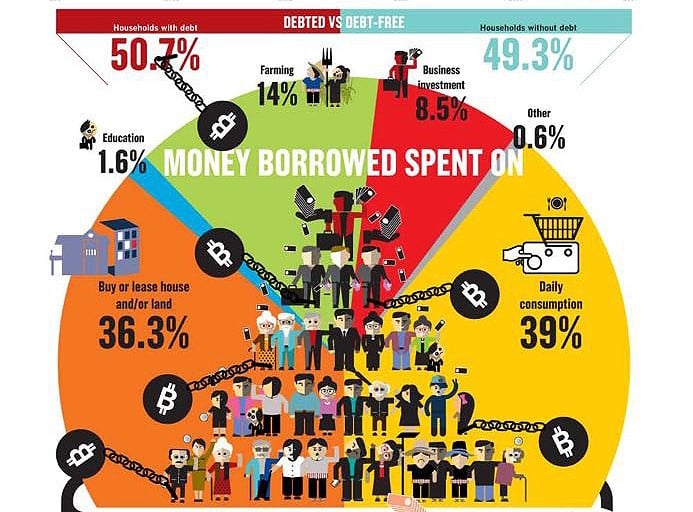 SOURCE: The Nation
Resorts near Kaeng Krachan dam in Petchaburi temporarily closed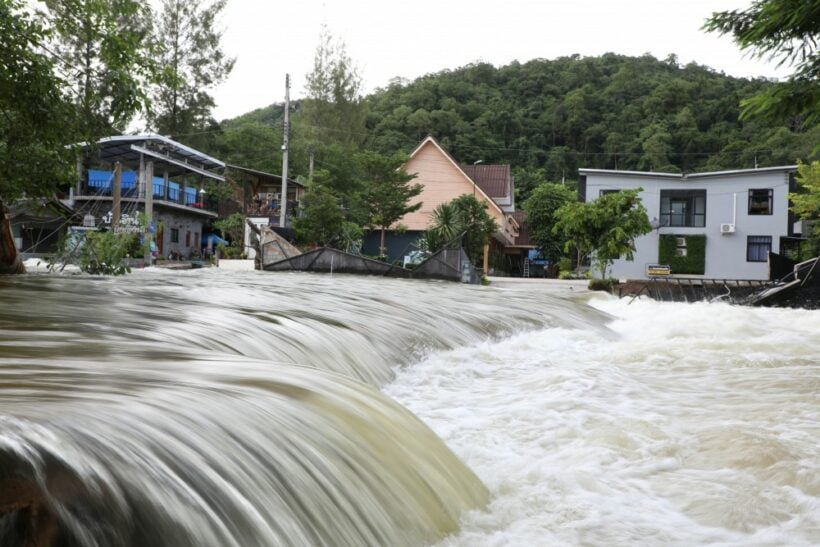 PHOTOS: The Nation
More than 30 resorts downstream of the Kaeng Krachan dam in Phetchaburi province, are being closed temporarily due to heavy flooding.
Thai PBS reports that floodwater levels at the 30 plus resorts range from 1-3 metres making it impossible to carry on with their business. It's also been reported that spillover water from the spillway has heavily damaged the only road leading to the resorts downstream of the dam.
Officials at Kaeng Krachan dam said that the dam was discharging 259 cubic metres/second of water out of the dam into the Phetchaburi river after water level in the dam has risen to 750 million cubic metres against its full capacity of 710 million cubic metres.
One of the resort operators, Mr Thongbai Klaipetch, said that his resort and nine others in the same neighbourhood were marooned and the only road to the resorts was badly flooded.
About 60 families of Ban Tham Sua in Tambon Kaeng Krachan have made preparations to evacuate out of their village due to heavy flooding which has rendered their daily livelihood difficult.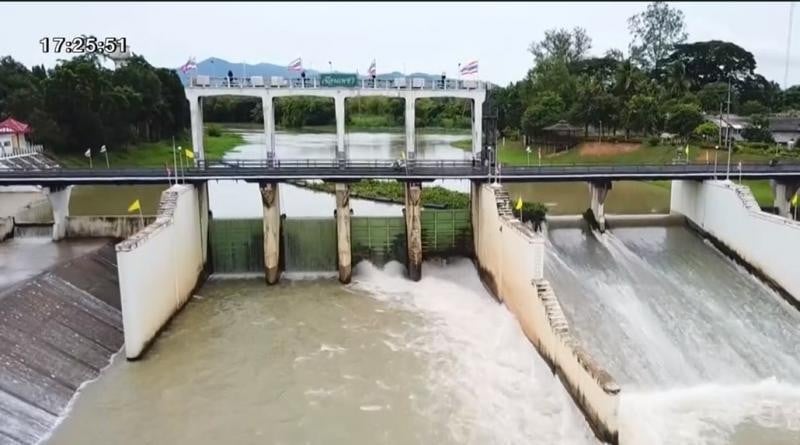 SOURCE: Thai PBS

Thaiger Radio News – Sunday