Young Muay Thai fighters exposed to irrepairable brain damage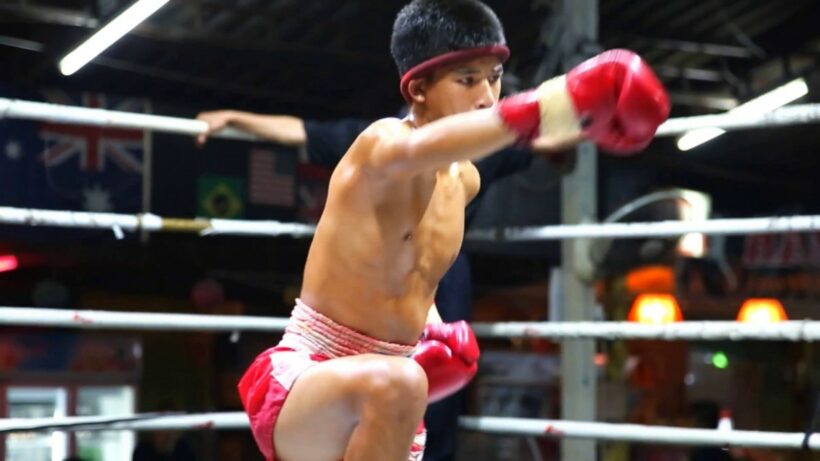 A swirling kick to the head, followed by some more leaps, direct head punches and dodges. The very Thai sport of Muay Thai is coming under increased examination, especially for younger fighters where evidence is emerging of irrepairable brain damage and developmental issues. Critics say that greedy parents and money is driving many youngsters into a dangerous sporting environment.
"The study showed brain damage and memory loss, as well as a high risk of neurological disorders among young fighters compared to their non-fighting peers."
With cheers and the promise of money attracting some 200,000 under-15s to go into Muay Thai, human-rights and health advocates are raising concerns about the violation of their rights and the possible impact punches and kicks may have on their brain development.
As chair of the National Human Rights Commission's panel on the elderly, disabled, children, education and public health, Chatsuda Chandelling says the issue required prompt action because such competitions – in which the young fighters get paid for boxing – fell within the frame of child labour and abuse. She claims the 1999 Boxing Act should be amended so it is in line with the 2003 Child Protection Act and the Convention on the Rights of the Child in order to ensure the protection of children.
She also cited a study conducted by Ramathibodi Hospital's Advanced Diagnostic Imaging Centre (AIMC) director and neuro-radiologist Dr Jiraporn Laothamatas.
The Nation reports that the study estimated that 200,000 to 300,000 children – some as young as four – were taking part in these boxing competitions nationwide and were getting exposed to injuries, especially to the brain.
The study claims that internal brain injuries, normally caused by direct blows to the head, are usually difficult to detect, but could have long-term effects and even lead to neurological disorders such as Alzheimer's or Parkinson's later in life.
Jiraporn's study prompted the AIMC to discuss the matter last December with the hospital's Child Safety Promotion and Injury Prevention Research Centre and the Thai Health Promotion Foundation and seek appropriate solutions.
The study showed brain damage and memory loss, as well as a high risk of neurological disorders among young fighters compared to their non-fighting peers. It also found that young fighters' IQ scores were lower by 10 points. For instance, non-boxing youngsters scored between 90 and 110 points, which allows them to complete a diploma or the Bachelor's Degree, while a child fighter with more than five years in the boxing career barely scored 84 points. Students scoring between 80 and 89 IQ points are usually only able to complete high school.
"Such brain injuries will impair the young fighters' education and well-being. These children have no other choice but to become professional boxers later in life.
"How can they possibly study and find jobs? What will their quality of life be with a bruised brain and low IQ? They might develop neurological disorders later in life and become a burden on those around them," Jirapan said.
Despite the 1999 Boxing Act's requirement that all Muay Thai boxers be above the age of 15, some 100,000 child fighters are well below that age limit.
As the children are not registered with the Sports Authority of Thailand, they can only fight in unauthorised rings or at events held using the law's loopholes. These children are also not always provided with sufficient safety gear.

SOURCE: The Nation


Are you considering a medical procedure abroad? With Thaiger Medical you can research hospitals and doctors, choose a destination in Thailand or abroad, and book an appointment today.

Read more headlines, reports & breaking news in Thailand. Or catch up on your Thailand news.
Surachate on holiday in the US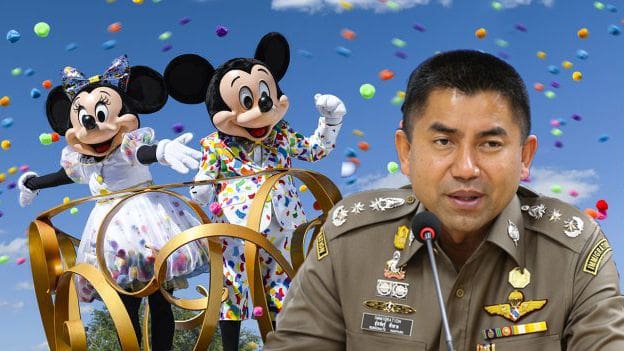 PHOTO: Bangkok Biz News
Former Immigration Chief and high-profile crime-buster, Lt Gen Surachate Hakparn, has been laying low since being dramatically sidelined two weeks ago, being demoted to 'office duties' at the Police HQ in Bangkok.
Now he's on holiday in America.
Thairath says that government spokeswoman Patcharaporn Inthiang revealed that the Lt Gen Surachate had put in a request for a holiday break (given his almost daily appearance on Thailand's media for the past two years, he's probably accrued a lot of holiday time!)
He had put in a request for a holiday in the US and is expected to be back at the end of this month.
He will have to report himself back at the PM's office when he returns. We hope the immigration queues aren't too long when he returns.
HM Queen Sirikit advised to stay in hospital for treatment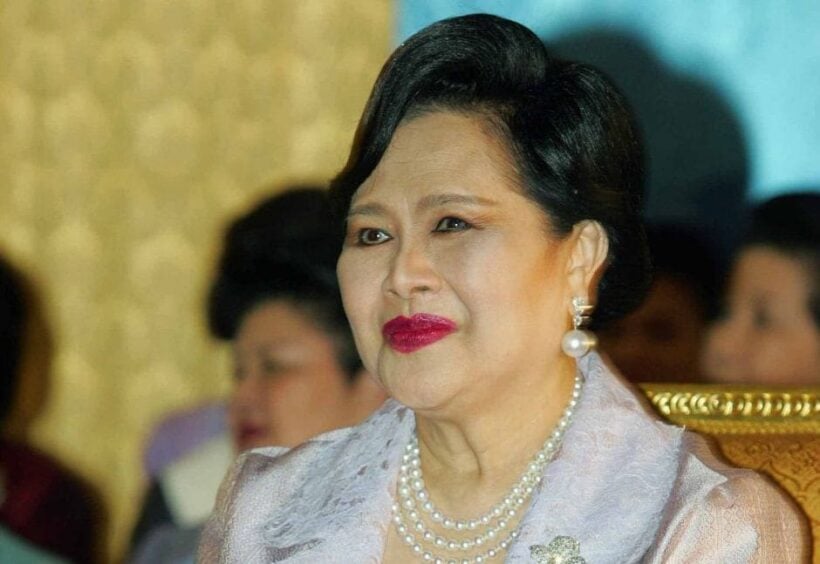 Her Majesty Queen Sirikit has been admitted to Chulalongkorn Hospital in Bangkok suffering cystitis, which is an inflammation of the bladder, according to the Bureau of the Royal Household today.
Queen Sirikit is the 'Queen Mother' of Thailand, the mother of the current King Maha Vajiralongkorn and was married to King Bhumibol Adulyadej.
The Queen's doctors examined her at 6pm on Tuesday and found she had a fever caused by the infection and advised that Her Majesty be admitted to Chulalongkorn hospital for closer examination and medical treatment, said the announcement.
Central Thailand hit by Songkran storms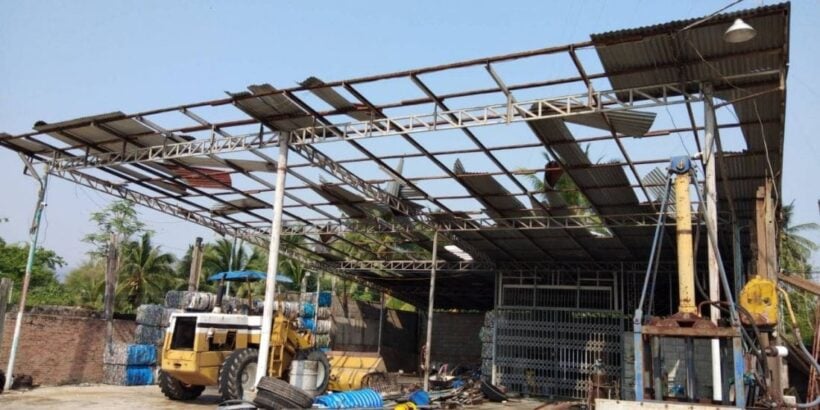 Over 300 houses have been damaged after thunderstorms lashed seven districts of Kamphaeng Phet province, in central west Thailand, at about 8pm last night.
Officials have visited the districts this morning and found 25 damaged houses in six tambon of Muang district. The storms also damaged 162 houses in seven tambon of Phran Kratai district and 92 more damaged in Sai Ngam district. Officials said 17 houses were damaged in Khlong Lan district and 11 in Lan Krabue district, while 10 houses were affected in Pang Sila Thong and Khanu Woralaksaburi districts.
Meanwhile, houses were also damaged when four districts of neighbouring Phitsanulok province were hit by local storms.
Storms pummelled Bang Rakam, Phrom Phiram, Noen Maprang and city districts at about 9.30pm. The storms left behind damaged houses and downed trees and power poles throughout the districts.
Around the city centre of Phitsanulok alone some 30 houses were damaged and four trees uprooted by the strong winds, which also blew away tents selling food for the Songkran festival on the Nan River bank. Officials are yet to assess the damage in other areas.
SOURCE: The Nation