Young Muay Thai fighters exposed to irrepairable brain damage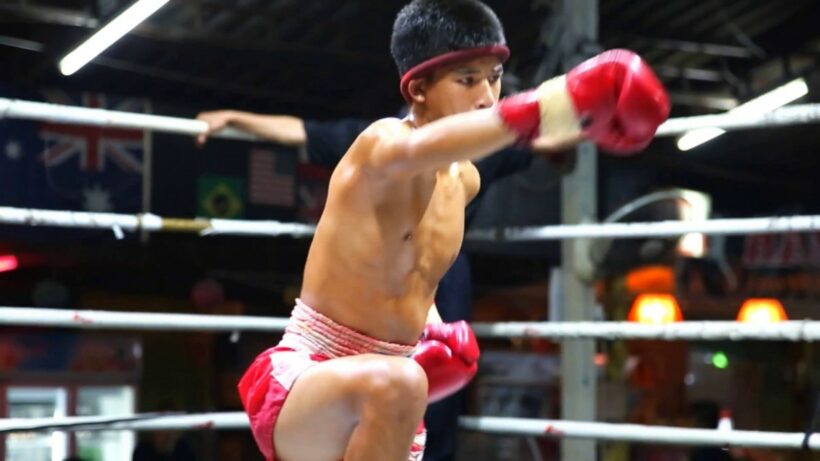 A swirling kick to the head, followed by some more leaps, direct head punches and dodges. The very Thai sport of Muay Thai is coming under increased examination, especially for younger fighters where evidence is emerging of irrepairable brain damage and developmental issues. Critics say that greedy parents and money is driving many youngsters into a dangerous sporting environment.
"The study showed brain damage and memory loss, as well as a high risk of neurological disorders among young fighters compared to their non-fighting peers."
With cheers and the promise of money attracting some 200,000 under-15s to go into Muay Thai, human-rights and health advocates are raising concerns about the violation of their rights and the possible impact punches and kicks may have on their brain development.
As chair of the National Human Rights Commission's panel on the elderly, disabled, children, education and public health, Chatsuda Chandelling says the issue required prompt action because such competitions – in which the young fighters get paid for boxing – fell within the frame of child labour and abuse. She claims the 1999 Boxing Act should be amended so it is in line with the 2003 Child Protection Act and the Convention on the Rights of the Child in order to ensure the protection of children.
She also cited a study conducted by Ramathibodi Hospital's Advanced Diagnostic Imaging Centre (AIMC) director and neuro-radiologist Dr Jiraporn Laothamatas.
The Nation reports that the study estimated that 200,000 to 300,000 children – some as young as four – were taking part in these boxing competitions nationwide and were getting exposed to injuries, especially to the brain.
The study claims that internal brain injuries, normally caused by direct blows to the head, are usually difficult to detect, but could have long-term effects and even lead to neurological disorders such as Alzheimer's or Parkinson's later in life.
Jiraporn's study prompted the AIMC to discuss the matter last December with the hospital's Child Safety Promotion and Injury Prevention Research Centre and the Thai Health Promotion Foundation and seek appropriate solutions.
The study showed brain damage and memory loss, as well as a high risk of neurological disorders among young fighters compared to their non-fighting peers. It also found that young fighters' IQ scores were lower by 10 points. For instance, non-boxing youngsters scored between 90 and 110 points, which allows them to complete a diploma or the Bachelor's Degree, while a child fighter with more than five years in the boxing career barely scored 84 points. Students scoring between 80 and 89 IQ points are usually only able to complete high school.
"Such brain injuries will impair the young fighters' education and well-being. These children have no other choice but to become professional boxers later in life.
"How can they possibly study and find jobs? What will their quality of life be with a bruised brain and low IQ? They might develop neurological disorders later in life and become a burden on those around them," Jirapan said.
Despite the 1999 Boxing Act's requirement that all Muay Thai boxers be above the age of 15, some 100,000 child fighters are well below that age limit.
As the children are not registered with the Sports Authority of Thailand, they can only fight in unauthorised rings or at events held using the law's loopholes. These children are also not always provided with sufficient safety gear.

SOURCE: The Nation


Are you considering a medical procedure abroad? With Thaiger Medical you can research hospitals and doctors, choose a destination in Thailand or abroad, and book an appointment today.

Read more headlines, reports & breaking news in Thailand. Or catch up on your Thailand news.
Thailand will swelter through searing temperatures this summer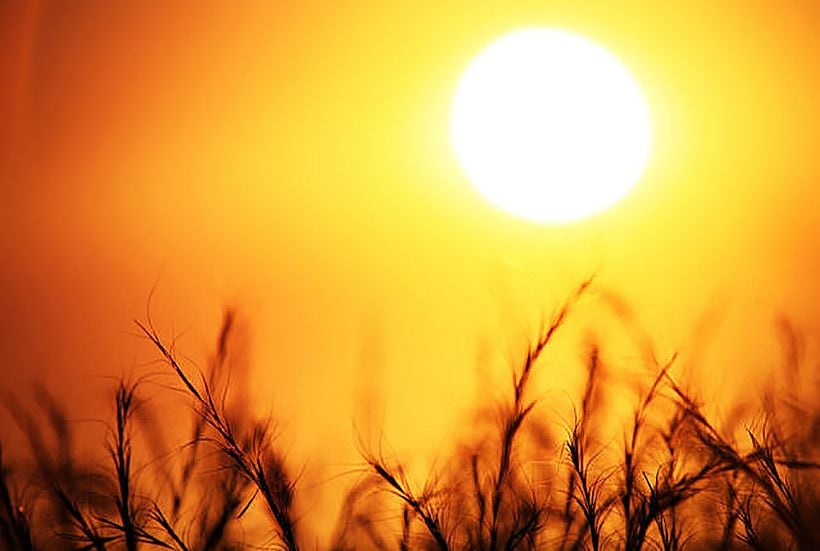 Temperatures in Thailand this summer is forecast to be 1-2 degrees Celsius warmer than last year. The announcement comes from the Thai Meteorological Department director-general Phuwiang Prakammin.
And it's predicted to hit 42-43C in seven provinces in northern Thailand.
In Thailand summer, as a regional season, is listed as running between February 21 to mid-May.
Phuwiang says daytime temperatures in March and April will hit 40C in much of the North, Northeast, Central and Eastern regions. But he doesn't foresee the record set on April 28, 2016, when Mae Hong Son, on the north-western border sweltered at 44.6C, being broken.
"But Mae Hong Son is one of the seven provinces forecast to reach 42-43C this year, the others being Lampang, Uttaradit, Sukhothai, Tak, Nakhon Sawan and Kanchanaburi."
"In southern regions, the maximum temperature will be 38-39C in Prachuap Khiri Khan, Surat Thani, Nakhon Si Thammarat, Yala, Krabi, Trang and Satun, accompanied by occasional rain and waves at sea up to a metre high."
"Rain will increase towards the end of April (the traditional start to the country's wet season is Songkran which is on April 13 each year), and waves will be up to three metres high."
"The weather in Pattaya in Chon Buri will match that of the South, with a maximum temperature of 35-37C in April."
The legalisation of marijuana for medical purposes, is now in effect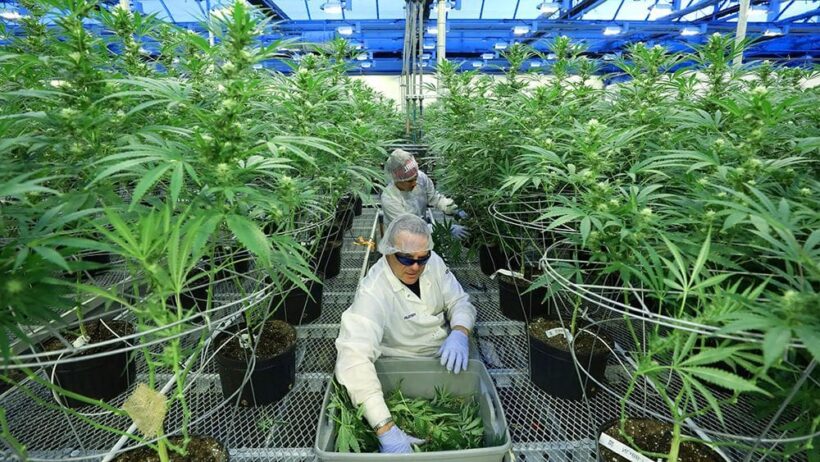 Grass, pot, ganja, marijuana… cannabis.
Whatever you want to call it, it can now be grown legally in Thailand and used in medical and scientific applications with the consent of the authorities, under strict guidelines.
The Narcotics Act 2562, which seeks to amend specific provisions of the Narcotics Act of 1979 to enable the use of marijuana for the treatment of patients, study, research and development, has now been published in the Royal Gazette.
The revised also allows for cultivation in agricultural, commercial and industrial uses for medical benefits as well.
However, the legal use of marijuana will be placed under the control of a committee headed by the permanent secretary of agriculture and comprises heads of several departments such as the Health Support Services Department, the Industrial Works Department, the Mental Health Department and the Medical Council.
The law also allows for the legal use of "kanchong", or hemp, with consent from the committee.
Import and export of marijuana in quantities, appropriate for medical treatment of certain ailments, is now permissible under the law, but there must be a prescription or a certificate from a certified medical practitioner.
However, the import or export of marijuana in excess of 10 kilograms remains prohibited as this will be considered trafficking in narcotics.
This is the first time in Thailand that marijuana can be used legally for medical or scientific purposes despite the fact that the studies indicate the plant may possess medicinal qualities of value to some patients.
The controlled use of marijuana for medical and scientific purposes is considered an initial step which will eventually lead to wider use for other purposes.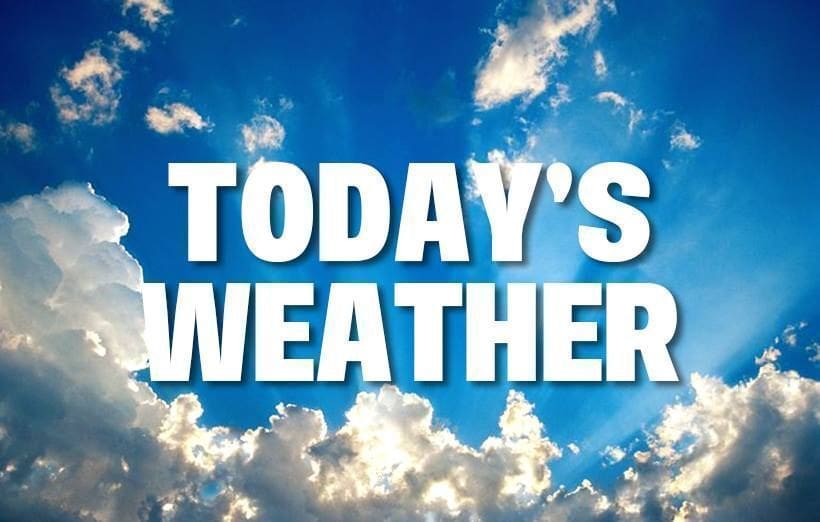 Bangkok
Generally clear. High 34ºC. Winds S at 10 to 15 km/h.


Phuket
Generally clear. High 31ºC. Winds NE at 10 to 15 km/h.


Chiang Mai
Generally clear. High 35ºC. Winds SE and variable.


Pattaya
Generally clear. High 31ºC. Winds SSW at 15 to 25 km/h.


Hua Hin
Generally clear. High 31ºC. Winds SE at 10 to 15 km/h.


Ko Samui
Generally clear. High 26ºC. Winds ESE at 15 to 25 km/h.