Three of the Tham Luang cavers are stateless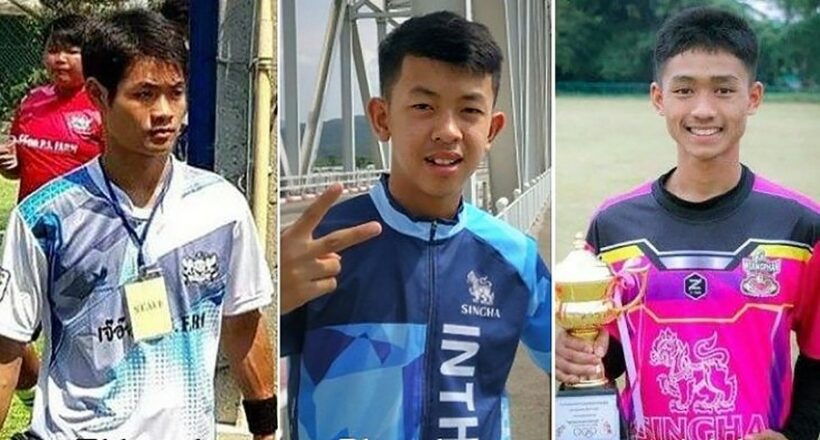 By Pratch Rujivanarom
When three of the Mu Pa footballers were rushed to the Chiang Rai hospital after their rescue, they couldn't check in as Thai citizens, or as citizens of any country for that matter. They are stateless – no passports, no 'home country', no ID.
The lack of Thai citizenship the three youth footballers highlights the hidden problems of stateless people.
The Interior Ministry and the Children and Youth Department have confirmed that three of the 13 survivors from the Chiang Rai cave are 'stateless'. Authorities have already promised to provide them legal assistance in the nationality verification process and if there were no complications in their documents all of them will have Thai nationality within six months. This follows extensive support from social media over the past week about the plight of the stateless members of the team.
Ekkapol Chantawong, Phonchai Khamluang, and Adul Sam-on are just 3 among 500,000 stateless persons in Thailand who have to endure limitations in many aspects of their life as they are denied some rights and opportunities – they can't legally work, get married, apply for a passport, buy a house, apply for insurance, a bank account, etc.
It was also disclosed that many stateless persons have to wait for a decade to get Thai citizenship because of the slow verification process.
Surapong Kongchantuk, a prominent activist on human rights and nationality issues, says that although the Thai government has provided basic rights to all persons in Thailand, ensuring compulsory education and healthcare, stateless persons still face many complications in their lives.
"Theoretically, all people must be under the care and protection of being a citizen of at least one state, but in reality there are more than 500,000 persons in Thailand who do not have any nationality, even though they are born and raised in Thailand," Surapong said.
He said the lack of citizenship means that stateless persons are denied access to many fundamental rights such as travelling abroad, getting higher education or employment in some careers, so they do not have many opportunities to improve their lives.
According to Surapong, stateless persons can ask for nationality verification at their local administrative organisation to acquire Thai citizenship. They must provide proof of their birth and lineage and that they were born to a Thai national parent. Ethnic minorities born in Thailand are eligible to get Thai nationality.
Otherwise, they can submit a bachelors degree or diploma or ask for a special grant from the Thai government to get Thai nationality, he said.
Nevertheless, he said the procedure to verify and seek Thai nationality is slow and complicated because local administrative organisations often do not have enough staff to deal with the overwhelming number of requests for nationality verification. Some people have to wait for more than 10 years to get Thai nationality and receive a Thai citizen ID card.
Legal Status Network Foundation chairman Santiphong Moonphong also said that due to the complications and the long period of time it takes to get Thai nationality, many youths who do not have citizenship lose opportunities.
Santiphong said he hoped that the nationality status of three survivors from the Tham Luang cave would bring the problems of stateless persons to public attention and get prompt solutions from the government.
STORY: The Nation
Keep in contact with The Thaiger by following our
Facebook page
.
Never miss out on future posts by
following The Thaiger
.
Air Asia seeks to mitigate economic losses with launch of "super app"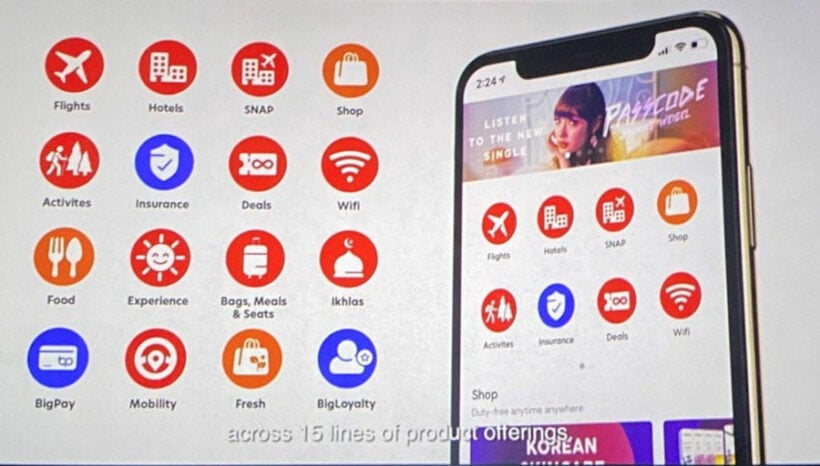 Air Asia is introducing a super app, in an attempt to off-set – at least partially – the significant financial losses brought about by the Covid-19 pandemic. The mobile application shuffles Air Asia's model as a flight and accommodation provider, to a broader platform of complimentary services. The app will offer users a variety of options, including digital payment services, delivery services, and an e-commerce platform. Chief Executive Tony Fernandes says the idea for the app was floated prior to the pandemic, but Covid-19 hastened its development.
"This journey didn't start during the pandemic, this journey started 2 years ago, but it was accelerated because of the outbreak. This is not a Plan B, this was always our Plan A, but we still think aviation will definitely come back."
Air Asia was hit with losses of US$238 million in the second quarter of 2020 and says it desperately needs to seek new sources of revenue while the economic effects of Covid-19 continue to be felt around the globe. The Bangkok Post reports that from October 8, users in Thailand and the wider ASEAN region can access the new app through the company's website or through its existing mobile app.
Fernandes says payment and logistics services will be provided by the airline's subsidiary operation, Air Asia Digital. Users will be able to book flights (including those of other airlines) and hotels, as well as enroling in a rewards programme.
"Air Asia's roots are from moving people from A to B and moving cargo from A to B, and that is the basis of Air Asia Digital and the basis for our platform AirAsia.com."
The app is expected to face tough competition from super apps Grab and Gojek, currently understood to be in merger talks. Should a merger go ahead, the combined operation would create a monopoly on food delivery and car-hailing services in the ASEAN region. However, Fernandes remains optimistic, with the airline hoping to complement existing services.
"I don't believe we are here to compete, but here to complement. Airlines always see us as competitors, but we complemented the full service and created a new market that was not there. Before, only a few people could fly, now everyone can fly, and in the same way we will complement the market."
SOURCE: Bangkok Post
Catch up with the latest daily "Thailand News Today" here on The Thaiger.
Keep in contact with The Thaiger by following our
Facebook page
.
Never miss out on future posts by
following The Thaiger
.
Chiang Mai man charged with murdering baby daughter because he wanted a son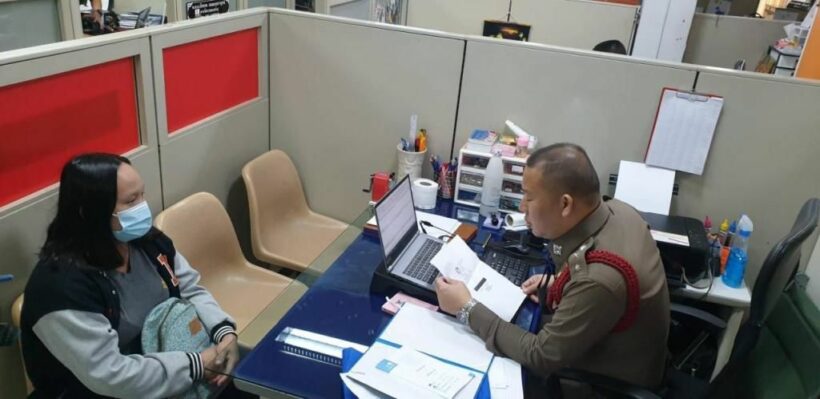 A man has been arrested in Chiang Mai after confessing to poisoning his 7 month old daughter. 45 year old Anuphap Jaipanya, a hilltribe member, says he was influenced by his cultural beliefs and, having 2 daughters already, had hoped for a son to carry on the family name and take over his business.
The Pattaya News reports that the girl's mother, 29 year old Malee Sinprai, originally reported the child missing to Chiang Mai police. She had been led to believe that her husband was taking the girl to visit relatives but became concerned when she could not reach them. Later that evening, Anuphap came home and confessed to the murder, presenting himself to police the following day.
In his confession, Anuphap told police he didn't want another daughter and is experiencing financial trouble due to the Covid-19 situation. He has admitted to poisoning his daughter by force-feeding her an entire bottle of bathroom cleaner. He then buried her body at a Chinese cemetery in Chiang Mai's Doi Saket district.
He is now in custody and has been charged with premeditated murder and concealing a corpse. His daughter's body is being sent to Maharaj Nakorn Chiang Mai Hospital to allow the family to hold a religious ceremony.
SOURCE: The Pattaya News
Catch up with the latest daily "Thailand News Today" here on The Thaiger.
Keep in contact with The Thaiger by following our
Facebook page
.
Never miss out on future posts by
following The Thaiger
.
Charter vote delayed, committee formed and Senators escape Parliament by boat – VIDEO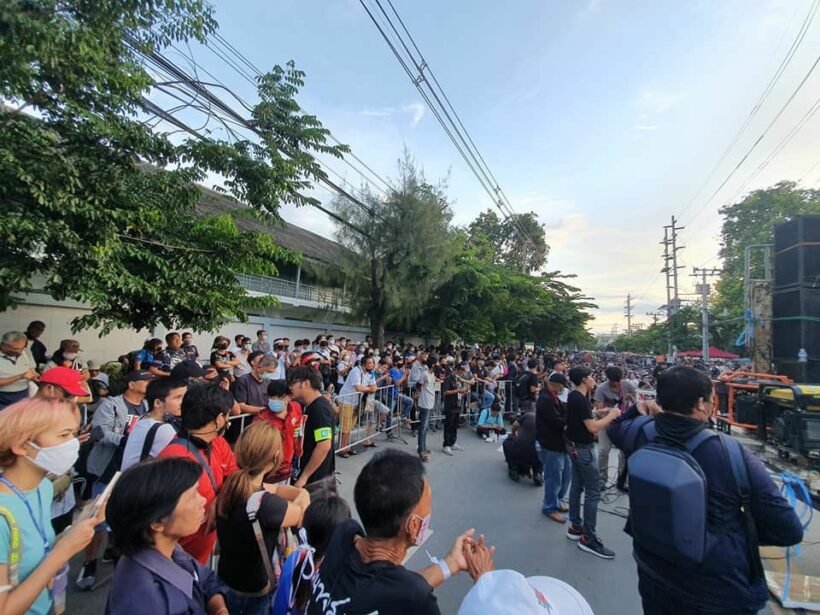 Thailand's MPs and Senators have kicked the constitutional can down the road at least a month after the parliament failed to agree on charter amendments. A panel will be sent up to examine 6 motions that were proposed and debated over the past 2 days. Meanwhile, up to 2,000 protesters were gathered outside the unfinished parliamentary buildings as an act of solidarity for the MPs supporting the changes to the current Thai Constitution.
The reality of the vote, and the setting up of an investigative committee, could push any votes on real reform well into 2021.
The 2 Houses of Parliament voted 431-255 to delay the vote. Opposition Pheu Thai and Move Forward MPs stormed out and missed the opportunity of nominating anyone to the new 45 member parliamentary committee to examine the motions, whilst the remaining members chose members for the committee. Move Forward Party's, Pita Limjaroenrat, described the vote as "a way to stall for time" complaining that the decision "was moving the country towards a dead end".
It was not known how the NCPO hand-picked Senators would vote on the bills. Many were thought to side with the idea of constitutional reform but the reality was that, in most scenarios, they'd be voting themselves out of a job if any reforms went ahead. Thailand's entire upper house is a military-appointed rump of conservative former businesspeople and Army officials, mostly men.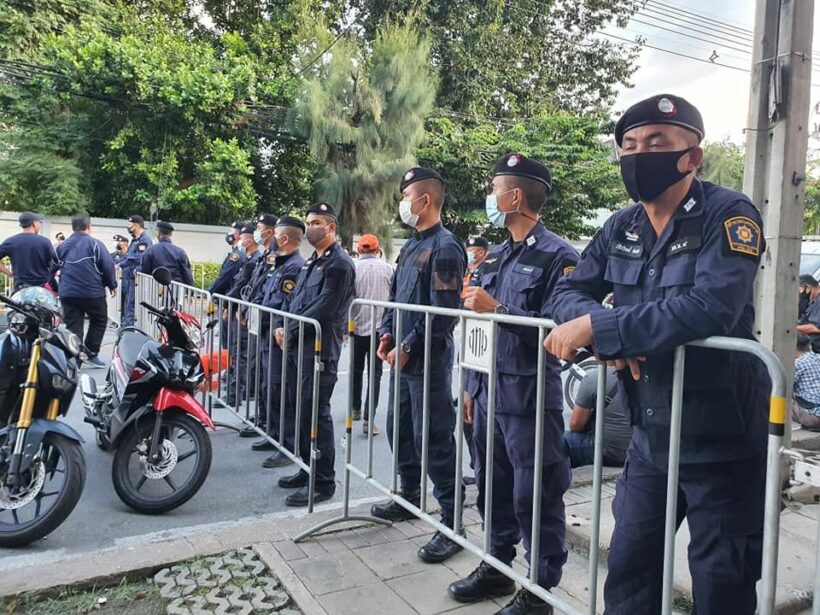 The protesters viewed the afternoon's proceedings as a blunt stalling tactic to keep the current parliament, and its unelected senators, in power. The session ran until 8.30 last night. Rather than face the angry mob of anti-government protesters at the front of the building, most of the senators escaped on boat at the rear of the building, which backs onto Bangkok's Chao Phraya River.
The demonstrators, with a consistent theme of reform over 3 months of rallies, are demanding changes to the current constitution because it was drafted by the NCPO who kicked out the elected government of Yingluck Shinawatra in 2014.
The protesters specifically point to the NCPO-appointed senate and the power they wield to elect the country's prime minister, even though none of them were elected (nor was Prayut Chan-o-cha).
Protesters say they will now organise the next lot of rallies in October. Meanwhile, the Parliament is now is recess.
PROTESTSLive scenes from today's protest rally to lend their voices, albeit from outside the The Parliament, to the debates inside about amendments to the Thai Constitution. The Thai parliament buildings are unfinished and, so it seems, are the student and anti-government protesters.

Posted by The Thaiger on Thursday, September 24, 2020
Keep in contact with The Thaiger by following our
Facebook page
.
Never miss out on future posts by
following The Thaiger
.