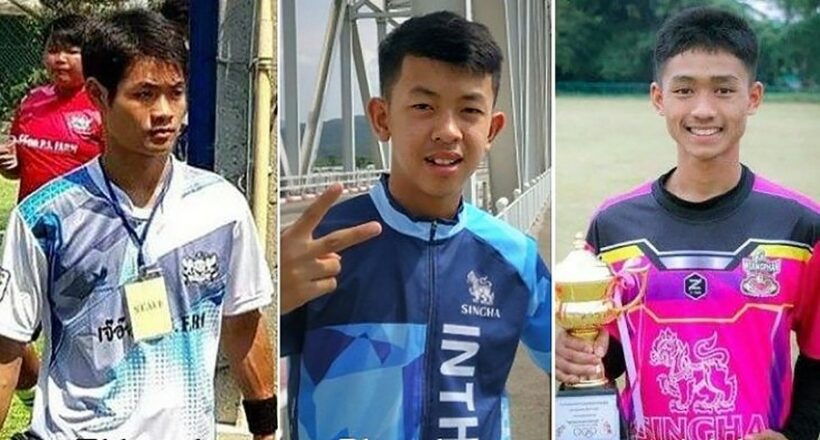 By Pratch Rujivanarom
When three of the Mu Pa footballers were rushed to the Chiang Rai hospital after their rescue, they couldn't check in as Thai citizens, or as citizens of any country for that matter. They are stateless – no passports, no 'home country', no ID.
The lack of Thai citizenship the three youth footballers highlights the hidden problems of stateless people.
The Interior Ministry and the Children and Youth Department have confirmed that three of the 13 survivors from the Chiang Rai cave are 'stateless'. Authorities have already promised to provide them legal assistance in the nationality verification process and if there were no complications in their documents all of them will have Thai nationality within six months. This follows extensive support from social media over the past week about the plight of the stateless members of the team.
Ekkapol Chantawong, Phonchai Khamluang, and Adul Sam-on are just 3 among 500,000 stateless persons in Thailand who have to endure limitations in many aspects of their life as they are denied some rights and opportunities – they can't legally work, get married, apply for a passport, buy a house, apply for insurance, a bank account, etc.
It was also disclosed that many stateless persons have to wait for a decade to get Thai citizenship because of the slow verification process.
Surapong Kongchantuk, a prominent activist on human rights and nationality issues, says that although the Thai government has provided basic rights to all persons in Thailand, ensuring compulsory education and healthcare, stateless persons still face many complications in their lives.
"Theoretically, all people must be under the care and protection of being a citizen of at least one state, but in reality there are more than 500,000 persons in Thailand who do not have any nationality, even though they are born and raised in Thailand," Surapong said.
He said the lack of citizenship means that stateless persons are denied access to many fundamental rights such as travelling abroad, getting higher education or employment in some careers, so they do not have many opportunities to improve their lives.
According to Surapong, stateless persons can ask for nationality verification at their local administrative organisation to acquire Thai citizenship. They must provide proof of their birth and lineage and that they were born to a Thai national parent. Ethnic minorities born in Thailand are eligible to get Thai nationality.
Otherwise, they can submit a bachelors degree or diploma or ask for a special grant from the Thai government to get Thai nationality, he said.
Nevertheless, he said the procedure to verify and seek Thai nationality is slow and complicated because local administrative organisations often do not have enough staff to deal with the overwhelming number of requests for nationality verification. Some people have to wait for more than 10 years to get Thai nationality and receive a Thai citizen ID card.
Legal Status Network Foundation chairman Santiphong Moonphong also said that due to the complications and the long period of time it takes to get Thai nationality, many youths who do not have citizenship lose opportunities.
Santiphong said he hoped that the nationality status of three survivors from the Tham Luang cave would bring the problems of stateless persons to public attention and get prompt solutions from the government.
STORY: The Nation