15% of Phuket's advanced bookings cancelled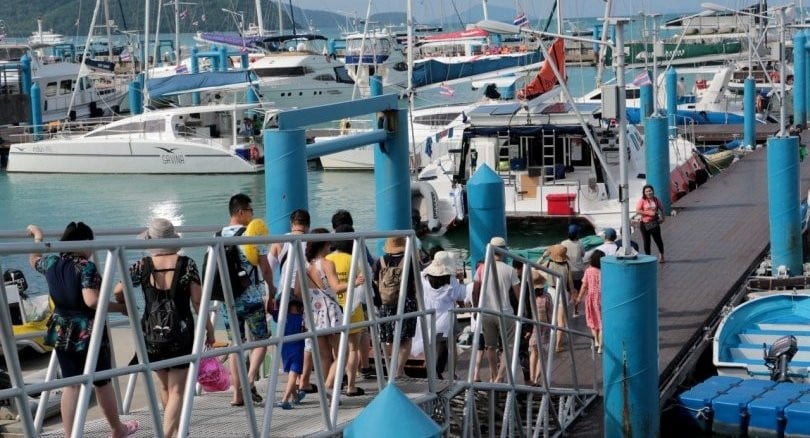 About 15% of advance bookings have been cancelled in the past week in the wake of the boat capsize 8 days ago.  Chinese tourists are voting with their bookings citing a loss of confidence in Phuket marine safety, and safety generally.
The Permanent Secretary of the Ministry of Tourism and Sports Pongpanu Svetarundra says, "Chinese tourists are Thailand's most important market at the moment.  The Phuket boat tragedy has already affected not only Phuket's tourism but also mental and economic confidence. We are seeing clear signs of a back-lash."
"There are more than 10 million Chinese tourists visiting Thailand each year which has already generated more than 500,000 million baht. More than 3 million of them are travelling to Phuket each year which has generated at least 150,000 million baht."
"About 15% of advance rooms booking have been canceled. Chinese tourists are not confident in Phuket safety at the moment. The Chinese government has also made announcements about tourism safety in Phuket and Thailand."
"I am also the president of the Tourism Assistance Fund. We are funding compensation to be paid to boats tragedy victims as soon as possible. We need to get back Chinese tourist confidence after this boat tragedy as fast as possible. We are keen for Chinese tourists to keep coming to Thailand and Phuket. "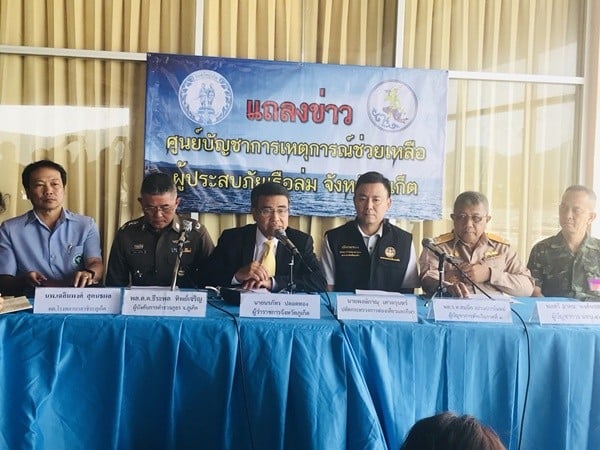 Read more headlines, reports & breaking news in Phuket. Or catch up on your Thailand news.

Chinese charged over test-taking scam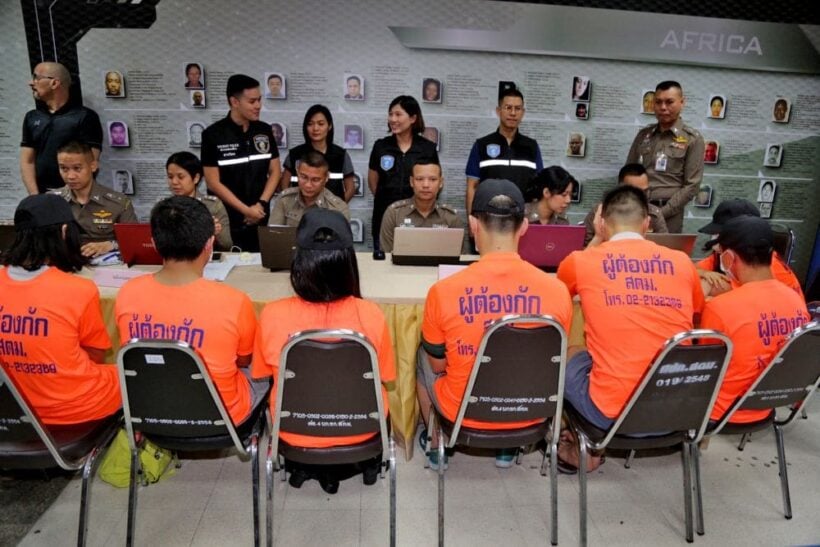 by Khanathit Srihirundaj
A scam of a different kind has been uncovered today. In this case no one was being harmed but the system was being cheated.
The Nation reports that Thai police have arrested seven Chinese who were allegedly hired to take ACT (American College Testing) exams on behalf of other test-takers who wanted good results in order to apply to study in the United States.
The first batch of five suspects – Chinese nationals between the ages of 29 and 33 – were arrested on Friday afternoon at the ACT examination site at Mahidol University's Salaya Campus in Nakhon Pathom.
The five suspects reportedly confessed to police that they had been hired to take the ACT exams on behalf of the real applicants for between 10,000 and 20,000 yuan (about 47,500-95,000 baht) per person.
They said a China-based agency had helped coordinate with the customers and arranged for their accommodation, travel expenses and fake passports – containing the real applicants' details, but with the suspects' photos – to undertake the task.
They were to get good results in the exam, discard the fake passports and travel back to their home countries, police quoted them as saying.
The second batch of two suspects – Chinese nationals 28 year old He Liu and 39 year old Huang Xiofan were arrested on Saturday at the ACT examination site at NIST International School in Bangkok's Watthana district.
Police also found that Liu was carrying eight fake passports, and he reportedly confessed to having previously taken exams for hire in various countries, including the Philippines, Malaysia and Vietnam.
The seven suspects, whose Thai visas have been revoked, were all charged with using forged passports, while Liu faces the additional charge of having fake passports in his possession for the purpose of selling them, Surachate said.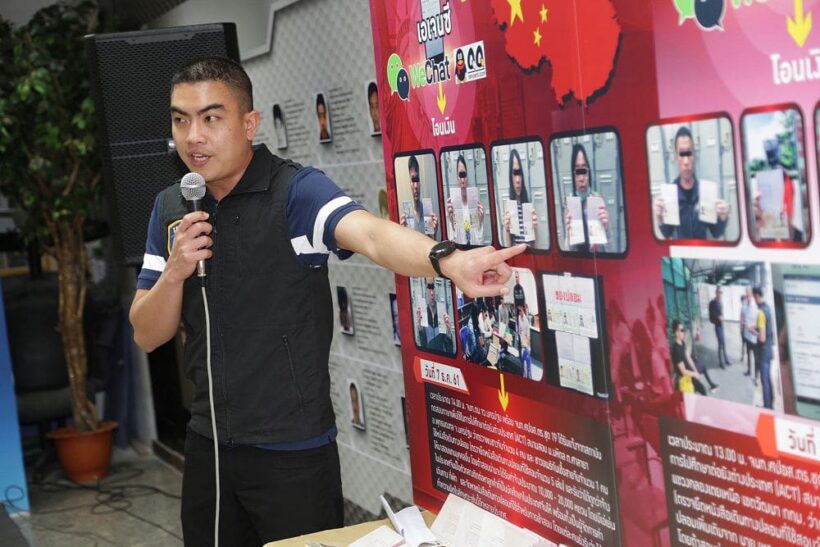 STORY: The Nation
New WHO world road death report – Thailand drops to number 8 but still high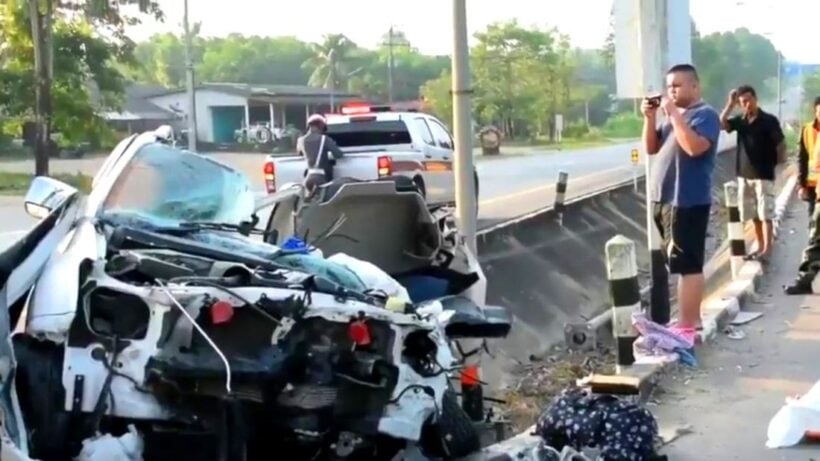 Thailand's roads remain some of the deadliest in the world. But the Kingdom has dropped from its previous number two position to number eight, behind a collection of backwater African states and other undeveloped countries.
A new report by the World Health Organisation shows that the road safety situation in Thailand hasn't improved. The shocking news is outlined in a the WHO report, Global Status Report on Road Safety 2018,
The report indicates the death rate per 100,000 population in Thailand was 32.7. This ranks Thai roads as at least the deadliest in ASEAN and amongst the deadliest in the world.
Only seven other nations fared worse than Thailand, while the countries with the highest road traffic death rate per 100,000 population were Liberia, Saint Lucia, Burundi and Chad.
The report, compiled using data from 2016 from 175 countries, shows that Europe has the safest roads with 9.3 deaths per 100,000 population. The African continent had the worst rates.
The report shows that there is an average of 22,491 people killed on Thai roads every year. South east Asia, where motorcycle-related deaths account for 43 percent of the total road toll, had an average of 20.7 deaths per 100,000 population.
Globally, the report found that the situation regarding road traffic deaths is worsening, with someone killed in a road accident every 24 seconds somewhere in the world.
The WHO road death Hall of Shame…
1. Liberia – 35.9 (per 100,000 people)
2. Saint Lucia – 35.4
Equal 3. Burundi and Zimbabwe – 34.7
Equal 4. Democratic Republic of Congo and Venezuela (Bolivarian Republic of) – 33.7
5. Central African Republic – 33.6
6. Thailand – 32.7
7. Burkina Faso – 30.5
8. Namibia – 30.4
9. Cameroon – 30.1
10. Mozambique – 30.1
Thanyapura hosts Phuket's biggest cycling event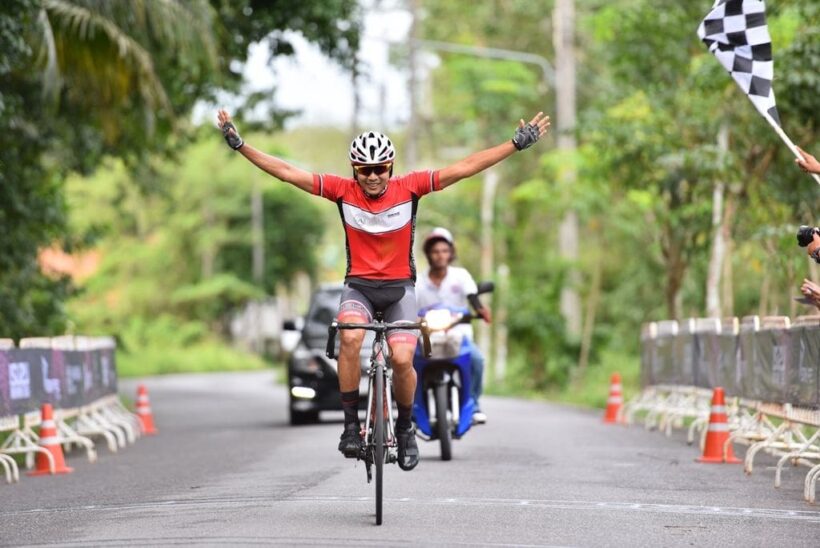 The fourth annual Classic Cycling Race took place at Thanyapura Health & Sports Resort on Sunday, 9 December 2018. The event is the biggest cycling race in Phuket with over 250 cycling professionals and enthusiasts arriving to test themselves on the challenging route mapped out by the resort.
Cyclists had a choice of 2 distances: 45 km and 106 km. Both routes offered the cyclists a truly stunning view to compliment their race. Phuket's tropical jungle, protected national parks, diverse mountainous terrain and dramatic oceanscape were all enjoyed as the racers tackled the route.
All participants were given a race kit and event t-shirt, and 100 lucky racers also received a limited edition cycling jersey. Trophies and cash prizes of 3,000 baht for the 106 km route first place winner, 2,000 baht for the 106 km second place winner, and 1,000 baht for the 106 km third place winner, were awarded. There were also a number of Thanyapura vouchers and lucky draw items up for grabs.
"As a triathlon coach, I believe in practice and consistency. It's motivating to see the speed at which we can progress, and how it is directly related to the amount of time we spend in the saddle. For me, building muscle memory and endurance would be the key first steps to success."
"We enjoyed seeing so many cyclists taking part at our annual Classic Cycling today, and we look forward to welcoming all the racers back to Thanyapura again next year," said Ekkarat Phantip (Ricky), Head Triathlon Coach at Thanyapura.
This year's 106 km route was dominated by Lucy Richardson for the women and Witthawat Waree for the men, who each took first place. Second place was taken by Nopjakorn Wanthong for the women and Samuel Lord for the men, and Daniel Amby for the men came in third.
The 45km route was won by Nichaphat Chansuk for the women and Dollawat Luansawai for the men. It saw Krittiporn Roumjai for the women and Thapakorn Mekhmanee for the men taking second place, and Kirawan Pussayapaibun for the women and Hem Ongsara for the men coming in third.
"As Asia's premiere sports & health complex, we are very proud to once again organise the Thanyapura Classic Cycling, and enjoy seeing more and more people take part year after year. Cycling is a big part of Thailand's sport culture, and is linked to many health benefits," said Thibault Gonnet, Thanyapura's Director of Operations.
"It is great to see a steady increase in the sport's popularity. It is our mission to continue to support and organise events like this to motivate all generations to live a healthy and active lifestyle, filled with the fun of sports and play."