15% of Phuket's advanced bookings cancelled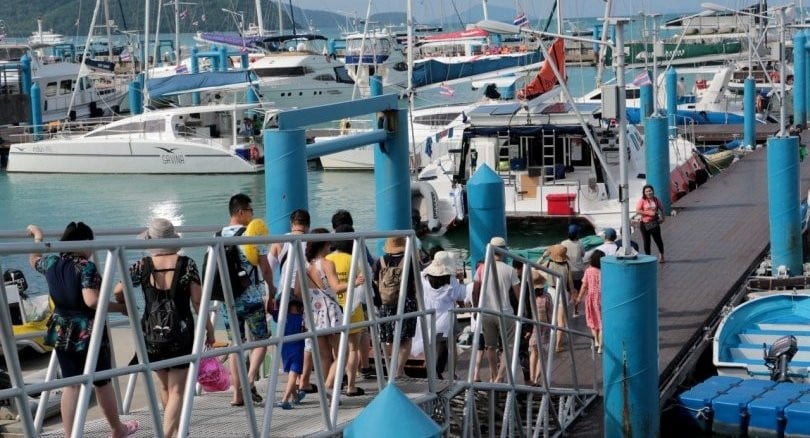 About 15% of advance bookings have been cancelled in the past week in the wake of the boat capsize 8 days ago.  Chinese tourists are voting with their bookings citing a loss of confidence in Phuket marine safety, and safety generally.
The Permanent Secretary of the Ministry of Tourism and Sports Pongpanu Svetarundra says, "Chinese tourists are Thailand's most important market at the moment.  The Phuket boat tragedy has already affected not only Phuket's tourism but also mental and economic confidence. We are seeing clear signs of a back-lash."
"There are more than 10 million Chinese tourists visiting Thailand each year which has already generated more than 500,000 million baht. More than 3 million of them are travelling to Phuket each year which has generated at least 150,000 million baht."
"About 15% of advance rooms booking have been canceled. Chinese tourists are not confident in Phuket safety at the moment. The Chinese government has also made announcements about tourism safety in Phuket and Thailand."
"I am also the president of the Tourism Assistance Fund. We are funding compensation to be paid to boats tragedy victims as soon as possible. We need to get back Chinese tourist confidence after this boat tragedy as fast as possible. We are keen for Chinese tourists to keep coming to Thailand and Phuket. "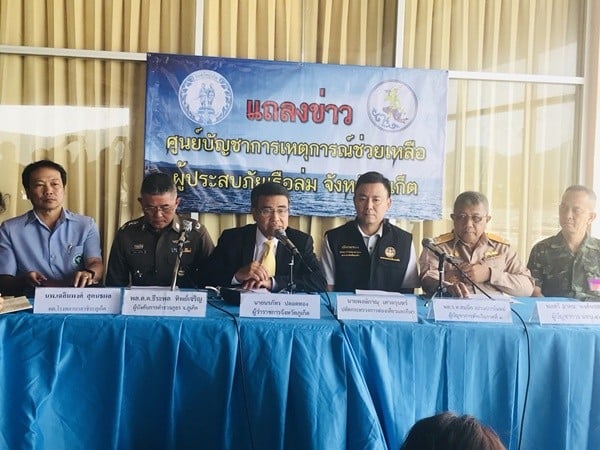 Woman stages an accident and lies to police about gold theft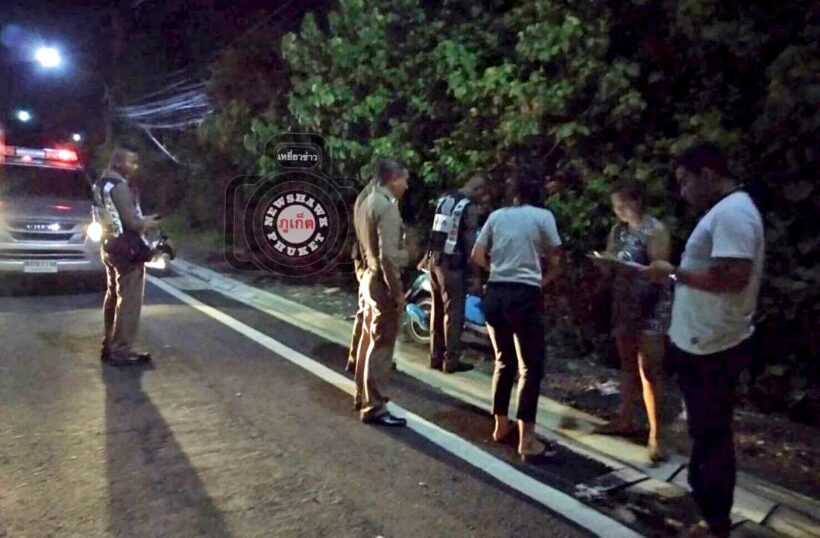 PHOTOS: Newshawk Phuket
A woman has confessed to lying to police about two thieves that snatched her gold necklace and bracelet on Sakdidet Road in Wichit.
On Tuesday, 'Newshawk Phuket' reported that two thieves snatched the gold necklace and bracelet weighing around 30g of gold, worth 40,000 baht, on Sakdidet Road in Wichit.
Patrol police arrived at the scene to assist the woman and investigate her claims.
Yesterday, Phuket City Police say that the woman, 25 year old Rattana Kraiwan from Songkhla, had been taken to the Phuket City Police Station for questioning.
Rattana hadn't filed an official report to police and she eventually admitted to police that she made the story up.
Police say she's admitted to staging the fall off her motorbike into a ditch nearby and pawning off the two gold items, which belonged to her husband, to pay for her personal debts. She said she was afraid that her husband would be angry so she made the story up.
Rattana has promised to police that she will not do things like this again. It is unclear if police pressed any charges or just closed the case with a warning.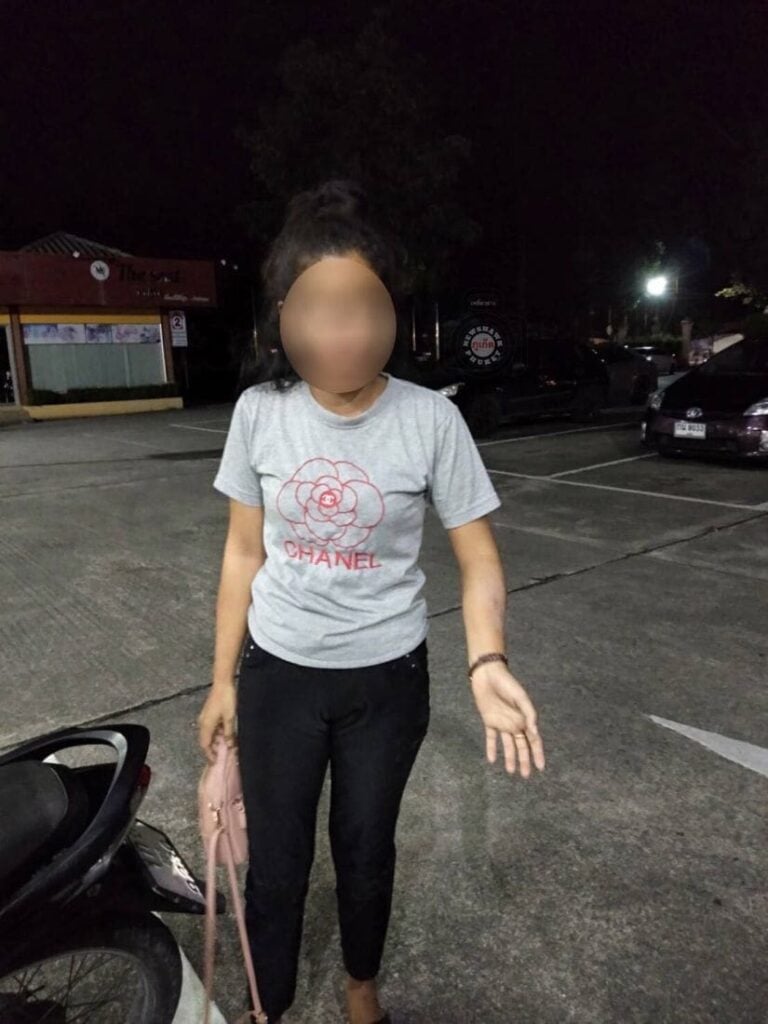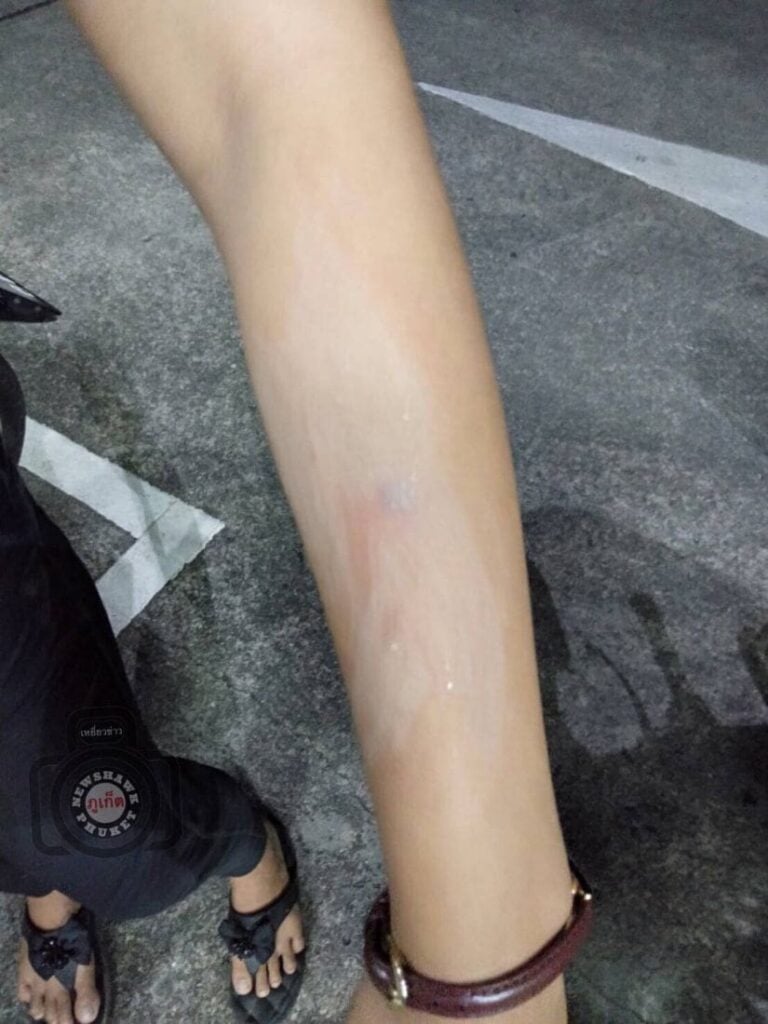 No more coups, unless we need one – Commander in Chief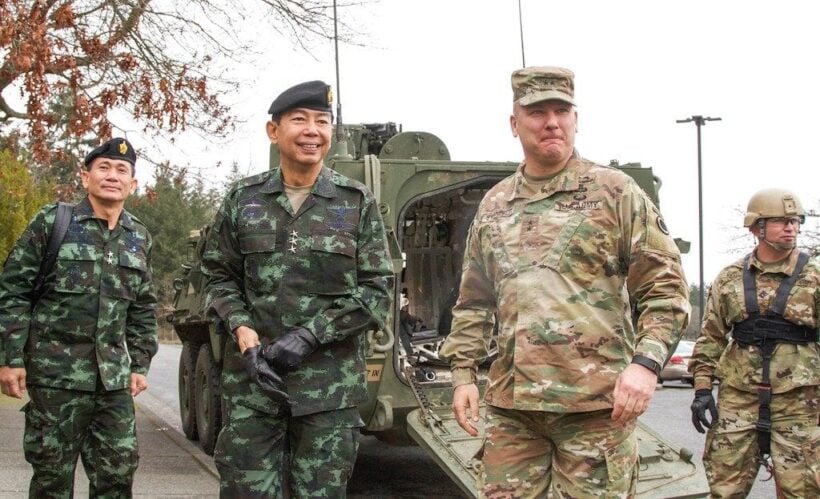 With the country heading for elections in February, or sometime soon in 2019, the hope is for a new, democratically elected government following four and a half years of military rule. But would the army rule out another coup?
Army Commander-in-Chief Gen Apirat Kongsompong has refused to rule out the possibility of another coup if the country is plunged into chaos again.
Speaking to Thai PBS, Gen Apirat said… "My hope is that politics will not bring the country into conflicts again. If politics doesn't cause chaos, then nothing will happen."
Military coups have gone hand-in-hand with the rough and tumble of Thai politics for almost 80 years since the country stumbled into democratic parliamentary rule in 1932 in a bloodless coup.
Speaking to the media for the first time since taking office, Gen Apirat says that, while Thailand had had more than 10 military coups, the last few ones were triggered by politics.
"Gen Prayut Chan-o-cha, who was then army chief in 2014,  had no choice but to intervene. Just imagine what would have happened, had Gen Prayut did not do what he did."
Gen Apirat also voiced full support of the army for the National Council for Peace and Order.
"The army and NCPO are one and the same."
But the General stressed the army is ready to lend support to any government that comes to power.  By his position, Gen Apirat also currently serves as the secretary of NCPO.
The new army chief said he is hopeful that the country will not have to endure more any violent political conflicts.
"We have seen what conflicts have done to the country. Let them serve as a reminder ," he said.
Thaiger Radio News – Thursday