Thailand News Today – Wednesday, March 25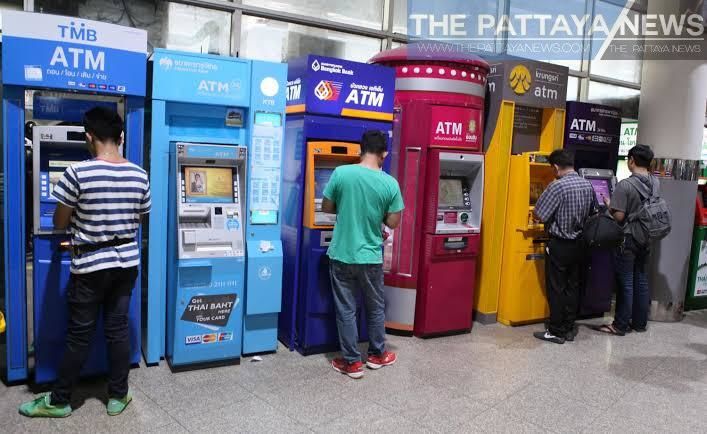 107 new coronavirus cases confirmed (Wednesday)
Thailand's Ministry of Public Health and the Department of Disease Control announced 107 new confirmed cases of the Covid-19 Coronavirus in their daily press briefing this morning.
This makes the total number of cases found in Thailand since the outbreak began in January 934, with 4 total deaths. Yesterday 106 confirmed cases were announced. 52 patients have so far fully recovered.
The vast majority of new cases in recent days have been from Bangkok. The 'boxing stadium cluster' appears to be the a primary cause of many of the recent statistics.
Yesterday Thai PM Prayut Chan-o-cha announced an emergency decree, giving the government sweeping additional powers to cope with the Covid-19 outbreak. That decree comes into effect from tomorrow.
We'll have a full report about any new restriction imposed on people in Thailand early tomorrow.
Thai Airways suspends all flights, some from today
The Covid-19 coronavirus pandemic has claimed another victim: Thai Airways. The national carrier, has announced the suspension of all operations until May 31. The struggling carrier, once considered one of Asia's most luxurious airlines, said yesterday that the suspension is necessary "because the global pandemic has prompted many countries to impose border closures and lockdowns, forcing many Thai offices abroad to close temporarily and making it impossible to operate to those destinations."
Remaining flights start being grounded from today. There's a full list at thethaiger.com
Authorities searching for bus travellers in Chiang Rai after passenger tests positive
Authorities in Chiang Rai are trying to track down the passengers of a tour bus after three tested positive for the Covid-19 coronavirus.
The bus was travelling from Bangkok to the Chiang Saen district of Chiang Rai in northern Thailand. The three, all from the same family, are being treated in hospital. A spokesman for Chiang Rai's health department has announced all fellow bus passengers now need to be screened.
New Phuket city hall gets makeover as emergency Covid-19 hospital
The new, as yet unfinished, Phuket City Hall is preparing to adjust its meeting spaces to a be a 40 bed field hospital which will accommodate Covid-19 patients. The new facility will be a frontline measure, if the situation worsens in Phuket. The new facility is 40% ready and will be fully functional from this Friday.
Phuket province reported 3 new cases today.
Thai banks will remain open
The Bank of Thailand says Banks will keep as many branches open as possible to ensure business can continue during the Covid-19 emergency.
The BoT and the Thai Bankers' Association says they are ready to guarantee customers access to important services, including deposits, withdrawals, money transfers, payments and loan procedures. They're asking customers and staff to remain at least 1.5 metres apart while waiting for service.
Curfew for soldiers after 5 test positive for Covid-19
Thailand's Army Chief General Apirat has officially ordered a curfew for soldiers after 5 in the Royal Thai Army came back with positive test for Covid-19.
After 238 soldiers entered quarantine, Apirat decided that it would be the best option for the Army to strictly monitor activities of soldiers and place a curfew on the troops.
Soldiers are being told to return to their barracks, effective now, and will have a curfew imposed on them from 9pm every night.
Keep in contact with The Thaiger by following our
Facebook page
.
Never miss out on future posts by
following The Thaiger
.
Doctors warn against internet claims that popular herb cures cancer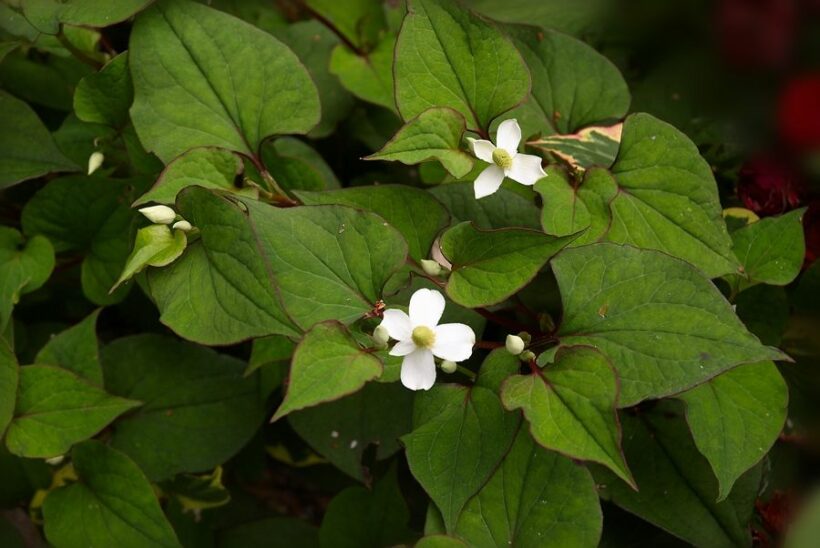 Medics from the National Cancer Institute are urging Thai netizens not to fall for internet claims that a herb known as Khao Thong can cure cancer. The herb, with the scientific classification, Houttuynia cordata, is also known as fish leaf or heart leaf, but Jida Rojanamethin from the National Cancer Institute, says social media users shouldn't believe unsubstantiated claims about its potential to cure cancer.
"Misunderstanding could lead to health risks or reduced chance of success when receiving standardised treatment. Although this herb is good for your health, one should also eat the 5 food groups proportionately as well as avoid cancer risk factors such as smoking and drinking."
His words are echoed by Somsak Akksilp from the Department of Medical Services, who says patients shouldn't credit the herb with healing properties that simply aren't there.
"Khao Thong is a Thai traditional herb in the Saururaceae family, which is rich in anti-oxidants of the polyphenol group, such as flavonoid and chlorogenic acid. However, there is no conclusive study proving that it is effective in treating cancer in humans."
Somsak's warning is similar to one he issued earlier this year, when he had to refute online claims that bitter cucumber could cure cancer.
For legitimate advice on cancer treatments and other medical information, patients are advised to visit the website of the National Cancer Institute (Thai only) or that of the Department of Medical Services.
SOURCE: Nation Thailand
Keep in contact with The Thaiger by following our
Facebook page
.
Never miss out on future posts by
following The Thaiger
.
Election Commission to investigate charges that Progressive Movement is run as a political party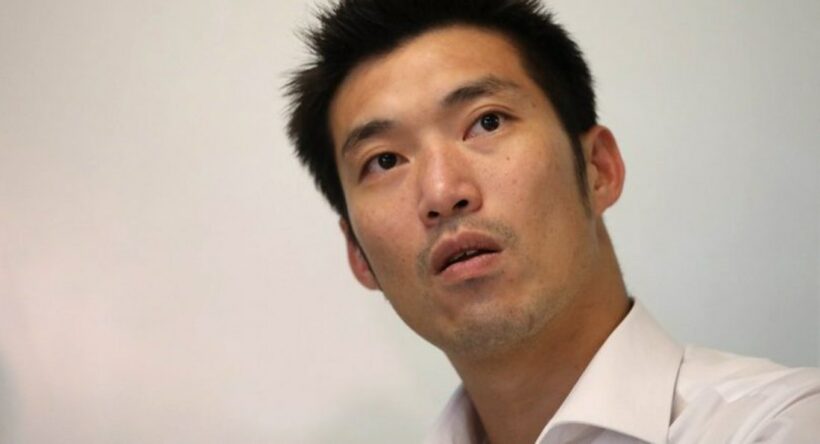 Political activist Srisuwan Janya is accusing the Progressive Movement of being run like a political party, with its leaders campaigning for members in local elections, in violation of the Political Party Act. The claim has prompted the Election Commission to launch an investigation into the movement.
The movement was formed by Thanathorn Juangroongruangkit, Piyabutr Saengkanokkul and Pannika Wanich, after their former party, the Future Forward Party, was disbanded by the Constitutional Court. The movement was ostensibly created to carry out political campaigning outside of Parliament.
However, Srisuwan says that by campaigning for its members in local mayoral and council elections, the movement is acting like a political party, thereby breaking the law. If found guilty, Thanathorn, Piyabutr, and Pannika could receive a sentence of up to 3 years' imprisonment and/or a 60,000 baht fine, as well as being banned from politics for 5 years. The movement's members could also face having their election results cancelled, and their right to stand in future elections suspended.
The leaders of the defunct Future Forward Party have been a thorn in the side of the ruling administration for some time, with several attempts to discredit them eventually leading to a successful dissolution in late 2019, on charges of accepting illegitimate donations. Since then, they have been threatened with potential legal action in relation to donations, with others accusing them of orchestrating the ongoing anti-government protests from behind the scenes.
Meanwhile, anti-corruption activist Srisuwan Janya has already earned the nickname, "Complainer in Chief", for what many see as a tendency to lodge frequent complaints in his efforts to hold government and others to account.
SOURCE: Thai PBS World
Keep in contact with The Thaiger by following our
Facebook page
.
Never miss out on future posts by
following The Thaiger
.
Thailand will remain closed to general tourism until at least the 2nd quarter of 2021 – Minister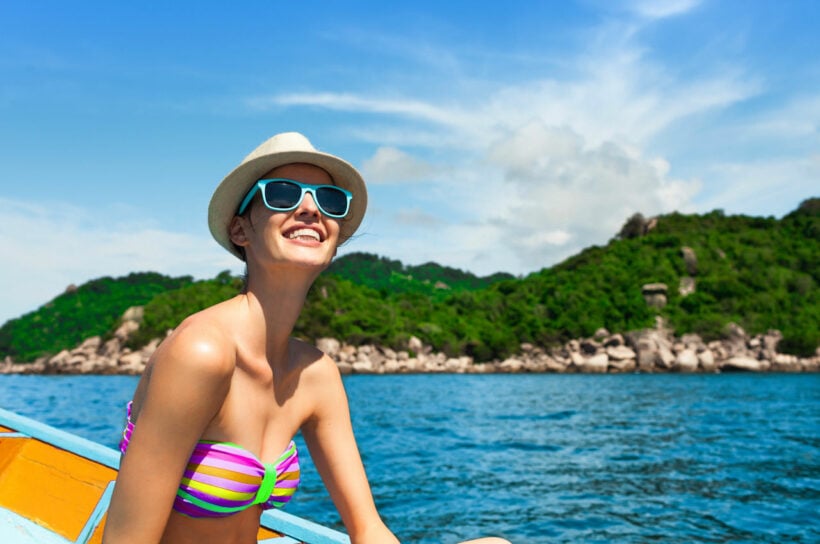 Kiss any resemblance of general tourism to Thailand goodbye, at least until march next year, at the earliest. That's the outlook for Thailand's beleaguered tourism industry from the usually optimistic Minster for Sports and Tourism, Pipat Ratchakitprakan.
So, apart from the STV and the modified 60 day Tourist Visa, and a few other options – all involving quarantine and a lot of red-tape for now – there's not much good news on the horizon for people wishing to get back to Thailand right now. The minister's outlook wipes out any hope of any tourism resurgence for the 2020/2021 high season.
The Thai Hotel Association and The Thailand Travel Agents Association have been lobbying, even demanding, the Thai government to drop its mandatory quarantine provisions and urgently negotiate travel bubble with provinces in China and other nations that are currently "low risk" for Covid-19, including Singapore, Vietnam, South Korea, Australia, New Zealand and Taiwan.
But Pipat says everything is on hold at this stage and that the Thai PM Prayut Chan-o-cha is urging caution in regards to any wholesale easing of restrictions.
"The country will continue with opening to businessmen, technical experts, high level workers and those in the medical field for now. 14 day quarantine will continue for now with many countries still in the grip of the pandemic."
He also noted that even Chinese officials are advising caution and suggest waiting until the hot season next year (mid year).
There was small outbreaks in 3 cities in China over the past few weeks, less than 10 cases in each city, where Chinese health officials rolled out quick response lockdown teams for the affected communities.
The Minister, indeed the Thai government and the CCSA, appear to be bowing to survey after survey which shows Thai people, around the country, are in favour of keeping the borders closed for now, despite the country's tourism and hospitality industry being decimated by the government's policies.
Keep in contact with The Thaiger by following our
Facebook page
.
Never miss out on future posts by
following The Thaiger
.