Thailand News Today, Wednesday, March 11, 2020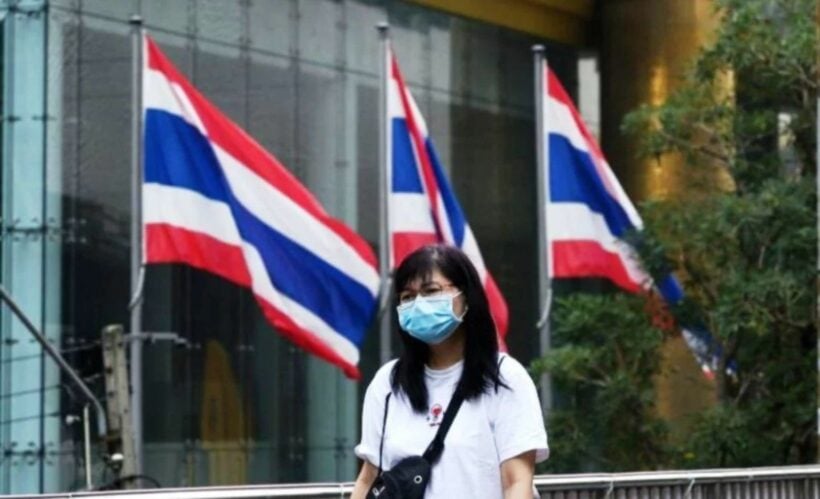 400 billion baht stimulus announced to boost Thai economy
Yesterday's Thai cabinet meeting gave the greenlight to a new stimulus package.
The government expects the approved 400 billion baht to reduce the impact of the Covid-19 coronavirus outbreak. Last week's 2,000 baht cash stimulus proposal, which was largely roasted in Thai social media after being proposed by the economic ministers, isn't included in yesterday's approved package.
The package will cover all sectors and is designed to benefit 14.6 million low-income earners who account for 22% of the Thai population, and 3 million small-to-medium-sized enterprises (99% of all business enterprises).
Full story at The Thaiger.com
All arriving passengers now required to provide additional contact info
The Department of Disease Control plans to impose compulsory measures for all inbound arrivals,
This will include notifying personal information and contact information such as mobile phone numbers and email addresses.
The additional arrival formalities will start tomorrow and officials say the new personal information provided by inbound passengers will stay in the system for 14 days after their arrival at a Thai international airport.
There will also be a new App from tomorrow where passengers will be able to provide the additional information OR they can add the new information on the current TM8 arrival form.
Three new coronavirus cases raises Thailand total to 53
The number of confirmed Covid-19 coronavirus cases in Thailand has now reached 53 with 3 new cases announced yesterday.
The Thai Ministry of Public Health announced that the new cases brought the Thai total to 53, with 33 patients already fully recovered. One person has died and the others remain in hospitals for treatment.
One of the new cases is a 41 year old woman, who hadn't been travelling overseas but was in close contact with a Thai man, Thailand's 45th case.
The other two cases are a 46 year old Thai woman who has just returned from Italy. Her 47 year old husband did travel with her but fell sick last Saturday with a high fever and muscle aches.
A few more flight cancellations and K-Pop curtailed
Airlines around the world are battling to re-assess and refine their flight schedules in response to the dive in passenger bookings following the outbreak and impact of the covid-19 coronavirus.
Thai AirAsia announced today that it will halt flights out of KL to and from Kunming, Shenzhen, Guangzhou, Hong Kong and Macao, from March 11 until March 31.
Customers with existing tickets have been given a range of options.
Meanwhile, Thai Airways has temporarily cancelled flights on its two routes to Italy up to the end of March as Italy has implemented a lockdown of all regions.
And Japan's travel restrictions on South Koreans over the coronavirus epidemic have now caused cancellations of a string of K-pop concerts which were scheduled in Japan. K-Pop is a major export for the South Korean economy.
South Korean band Super Junior has called off its tours scheduled to take place on March 25 and 26 and the annual K-Con convention has been called off as well.
Back in South Korea, band BTS, the world's most popular music act, has cancelled its scheduled April concert in Seoul.
Police intercept huge meth shipment and a tonne of marijuana
And two big drug hauls in Thailand's north.
A drug gang was trying to transport 5.3 million methamphetamine pills to deliver to a customer. They were intercepted in Nakhon Sawan where police found the pills packed in with bags of dog food. In another case drug traffickers tried to barrel through a checkpoint south of Chiang Mai but were eventually intercepted. Police found 1000 kilograms of marijuana in the back of the truck, again hidden under sacks of dog food.
Keep in contact with The Thaiger by following our
Facebook page
.
Never miss out on future posts by
following The Thaiger
.
Health officials call for smoking to be banned in residential buildings in Thailand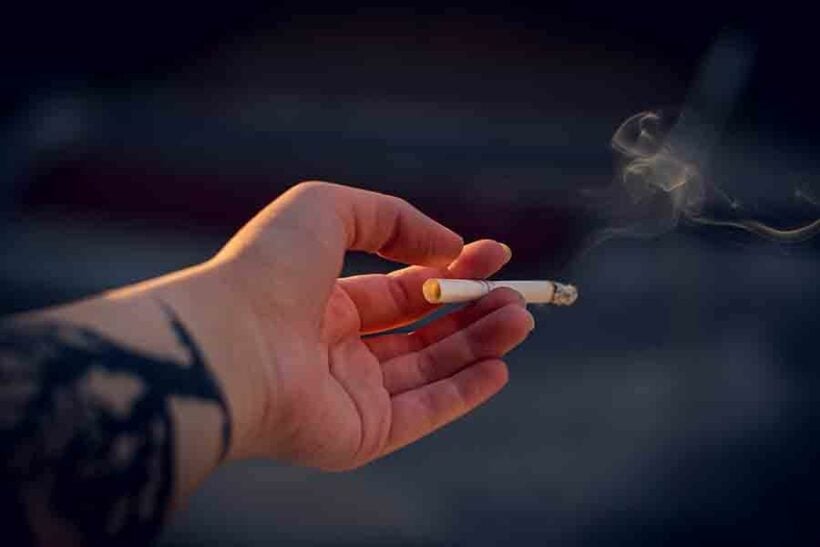 Thai health officials are calling for a ban on smoking in residential buildings, such as condominiums, hotels, and dormitories. Those campaigning for a change in the law say it's needed to protect the health of residents, and children in particular. Paisan Limsathit, from the Health Laws and Ethics Centre at Thamassat University, says residential buildings should be smoke-free in order to protect residents from second-hand smoke. He was speaking at a seminar on the protection of non-smoking condo residents.
The seminar was organised by the National Health Foundation and examined the results of a September – October study from Thammasat University that looked at smoking in condominium buildings.
According to the findings, out of over 1,200 people surveyed, 15% say they are smokers. Nearly half of those say they usually smoke on the balcony of their condo. 89% of respondents are in support of a total ban on smoking in condo buildings.
Meanwhile, Nipapan Kangsakulniti from the Faculty of Public Health at Mahidol University, says non-smokers are susceptible to second-hand smoke in shared buildings, adding that, according to a US study, banning smoking in residential buildings could cut maintenance costs by nearly 5 billion baht, as well as protecting the health of residents and reducing the risk of fires.
While the law in Thailand outlaws smoking in government and office buildings, as well as shopping malls and other public spaces like lobbies and corridors, there is no outright ban on smoking in residential buildings. Charan Kesorn from the Property Management Association of Thailand and the Thai Real Estate Association, says a compromise would be to reserve dedicated smoking areas away from non-smoking residents.
The fine for breaching Thailand's ban on smoking in public places starts at 2,000 baht, rising to a potential 100,000 baht and/or a year in prison for smokers caught puffing on the beach.
SOURCE: Chiang Rai Times
Keep in contact with The Thaiger by following our
Facebook page
.
Never miss out on future posts by
following The Thaiger
.
12 anti-government protesters summonsed to hear lèse majesté charges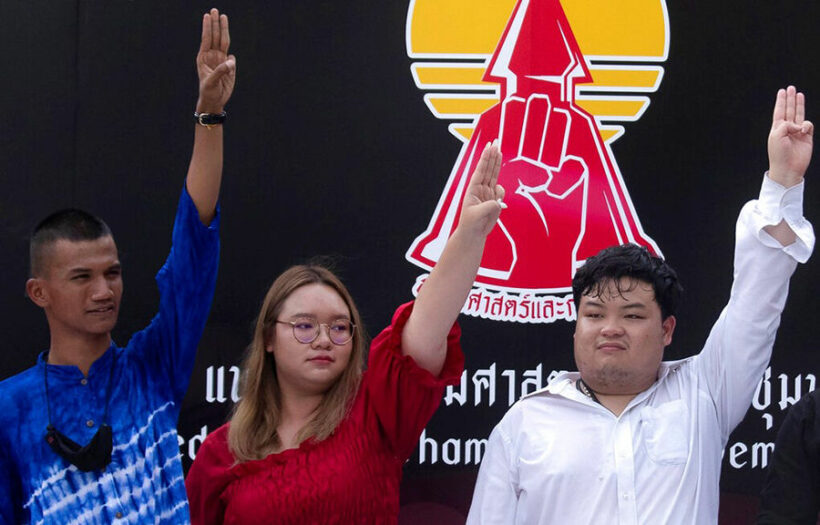 With almost impeccable timing, 12 pro-democracy protesters have been issued with police summons to hear charges under section 112 of Thailand's Criminal Code. Section 112 relates to the offence of lèse majesté, or insulting, defaming or threatening the Monarchy. Anyone convicted on lèse majesté charges faces imprisonment of between 3 and 15 years.
In June this year the Thai PM announced that HM the King had asked the government not to impose the country's lèse majesté laws.
Protest leader Parit Chiwarak, aka, "Penguin" is facing a total of 8 charges. According to a Nation Thailand report, 6 have been filed by police stations in the north-eastern provinces of Khon Kaen, Ubon Ratchathani, and Roi Et, in the central provinces of Ayutthaya and Nonthaburi, and the Chana Songkram district of Bangkok. 2 additional charges are being brought by the Technology Crime Suppression Division.
Meanwhile, Panusaya Sithijirawattanakul, aka, "Rung", who has been named by the BBC as one of 2020's 100 most inspiring and influential women, faces 6 charges. Both Panupong Jadnok (Mike) and human rights lawyer Anon Nampa face 4 charges each.
The other activists facing charges are Patsaravalee Tanakitvibulpon, aka "Mind", (3 charges), Chanin Wongsri (2 charges), and Juthathip Sirikhan, Piyarat Jongthep, Thatthep Ruangprapaikijseree, Atthaphol Buaphat, Chukiat Saengwong and Sombat Thongyoi, all facing 1 charge each.
A spokesperson for the Royal Thai Police says officers are working on additional summons for a further 3 – 5 protesters, who will also face lèse majesté charges. It's understood officers had a request for arrest warrants turned down on the basis that the suspects are public figures who have permanent residences in the Kingdom.
SOURCE: Nation Thailand
Keep in contact with The Thaiger by following our
Facebook page
.
Never miss out on future posts by
following The Thaiger
.
Department of Land Transport threatens hefty fines for customised vehicle headlights, taillights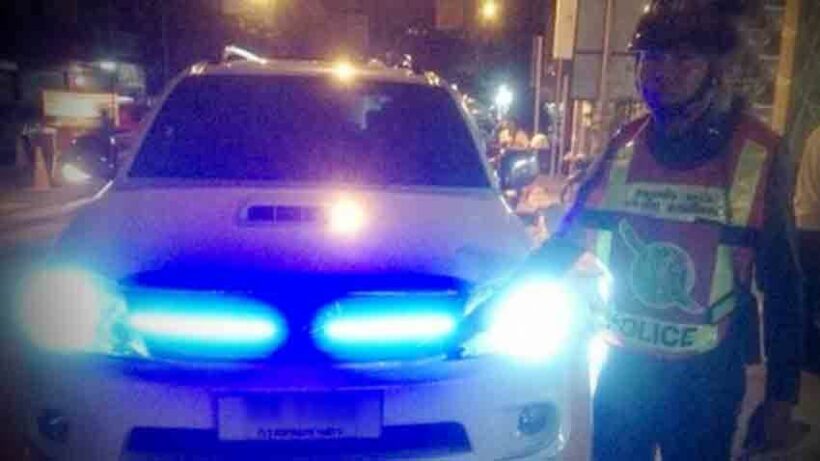 The Department of Land Transport is warning motorists that they may face significant fines if they modify their vehicle's headlights or taillights. Jantira Buruspat from the DLT says that customising a vehicle's lights in a manner that contravenes either the Vehicle Act or the Land Transport Act can incur a fine of up to 50,000 baht. He says the reminder is being issued after a number of complaints from members of the public who say their visibility is affected by issues such as vehicles that have blue lights.
"The customisation of vehicle headlights or taillights in private cars and taxi-meters is against the Vehicle Act, facing a maximum penalty of 2,000 baht. Light modification in public buses and large trucks also violates the Land Transport Act for adding objects to vehicles that can harm other people's physical or mental health, which stipulates a maximum penalty of 50,000 baht."
Jantira adds that vehicle owners should ensure they're familiar with road safety rules and that their vehicles adhere to the manufacturer's standards. Failure to do so means they will need to undo any customisation work detected during a vehicle inspection and before they can renew their driving licence.
"We are also cooperating with police nationwide to randomly inspect vehicles at selected checkpoints. Officials can immediately take charges against the drivers if their vehicles are found with modified headlights or taillights."
SOURCE: The Pattaya News
Keep in contact with The Thaiger by following our
Facebook page
.
Never miss out on future posts by
following The Thaiger
.