Thailand News Today – Tuesday, March 31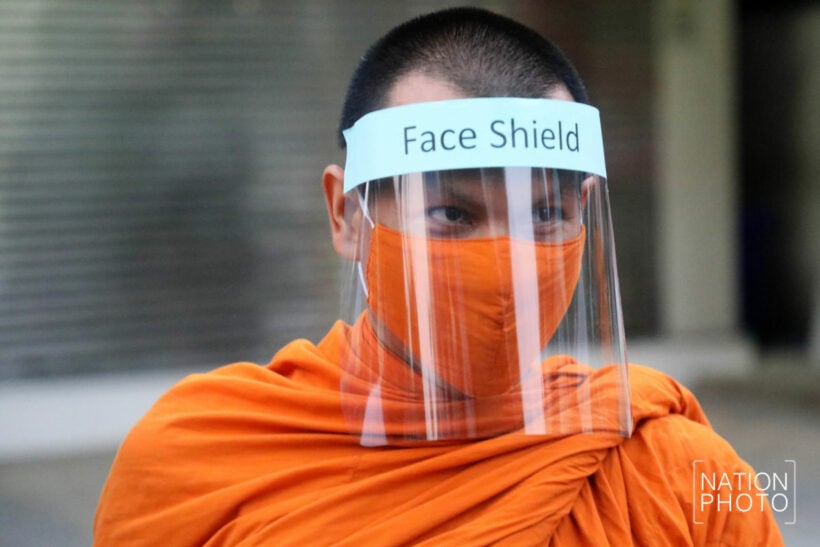 "Far from over" in the Asia-Pacific region – WHO update
The World Health Organisation says that the coronavirus pandemic is "far from over" in the Asia-Pacific region.
Regional Director for the Western Pacific at the WHO, Takeshi Kasai, says "Let me be clear. This is going to be a long-term battle and we cannot let down our guard, we need every country to keep preparing for large-scale community transmission. Countries with limited resources are a priority, such as Pacific Island nations.
Pattaya eyes hotel as quarantine area
Pattaya's Committee for the Surveillance and Prevention of Covid-19 is proposing to use the city's Grand Bella Hotel as a temporary medical shelter.
The shelter would be for people under investigation for Covid-19 coronavirus symptoms to quarantine them from others.
Pattaya currently has 12 cases, with a 16 in Bang Lamung, and a total of 53 in Chon Buri province. 105 people are currently being scrutinised for the virus in the province.
Bangkok Pattaya Hospital has also announced it's willing to help with the necessary medical supplies, sanitisers and other equipment.
All public transport to Phuket, Pattani, Yala and Narathiwat suspended
Thailand's Land Transport Department is suspending all public transport in an out of Phuket, Yala, Pattani and Narathiwat, due to the rapid spread of Covid-19.
The four provinces are in the south of Thailand. The department's director-general says that the suspension includes inter-provincial and chartered services, but public transport to other destinations is unaffected.
Meanwhile the Thai Army chief General Apirat Kongsompong has foreshadowed that they may roll out the same deal for all inter-provincial public transport soon.
Regional Round-up
Philippines
President Duterte assures 200-billion Peso aid for the 'most affected' Filipinos in Covid-19 crisis
Indonesia
Jakarta buries 283 Covid-19 victims, suspected victims in under a month
Singapore
14 National University of Singapore students infected with Covid-19, all imported cases
Myanmar
Myanmar reports first death from Covid-19. A 69 year old man who had underlying health issues
Vietnam
Vietnam's southern Ho Chi Minh City will halt all public buses from Wednesday until April 15
Abandoned newborn girl discovered in Chiang Mai
An infant girl was found abandoned outside a grilled pork stand in Chiang Mai Province in Thailand's north early yesterday.
The baby was found by a "drunken man" at 6:30am.The infant was wrapped in a red towel, and was quickly taken to Maharaj Nakorn Chiang Mai Hospital. Hospital staff told reporters the baby girl is in good health. Health officials are trying to track down the baby's mother.
30,000 Thai hotels to lose all revenue during April
According to the Thai Hotels Association, out of the 32,000 or so hotels registered in Thailand, 95% will lose all revenue during April .
An adviser to the THA says that the number of hotel closures is growing every day as more provinces have imposed stricter lockdown policies.
The president of THA's southern chapter says that 87% of hotels in Phuket intend to temporarily close during April to comply with the one-month lockdown.
Bangkok monks now sporting bespoke face shields
Monks in the nation's capital have stopped waiting for a delivery of face masks and made their own face shields.
They've started wearing their home-made creations for their daily morning alms rounds. The monks are from Bangkok's Wat Matchan Tikaram temple.
The home-made shields even included the words 'FACE SHIELD' emblazoned across the top, just in case anyone was unsure what they were.
Keep in contact with The Thaiger by following our Facebook page.
Never miss out on future posts by following The Thaiger.
Thai people hope Covid-19 vaccine will help end pandemic – survey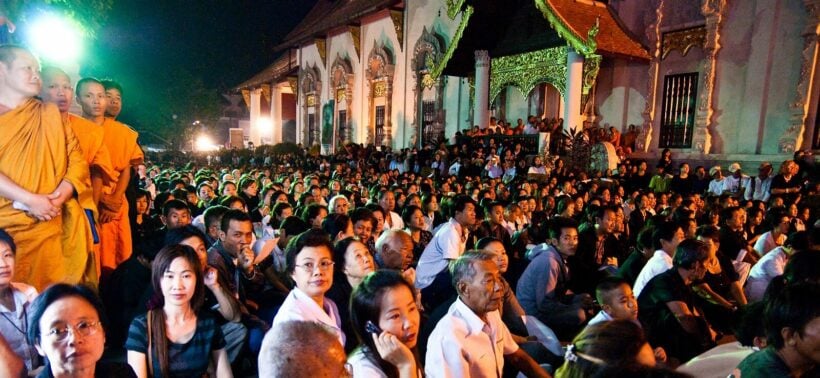 A Bangkok University poll indicates that around half of the Thai population are holding out hope that the Covid-19 vaccine will help end the pandemic. But the same respondents fear the vaccines' side effects.
The poll was conducted on January 18-20 on 1,186 people nationwide, aged 18 and over. A bare majority, 50.1% say their jobs and incomes would be affected if the pandemic continues without the masses being inoculated. About 27% said the most worrisome effect of the continued pandemic would be getting infected by the virus. 15% said they would be most worried about travelling. The rest of respondents said the availability of necessities and food, expenses for protective gear, children's education topped their lists of worries.
Asked if vaccines would help curb or end the pandemic in the country, 51.3% said they are moderately hopeful, with a smaller percentage, 32.8%, very hopeful, and almost 16% had little or no hope. When asked about their concerns surrounding vaccines, almost 40% chose side effects.
Almost 13% said they were concerned about new vaccines being needed to fight new Covid-19 variants, with the same amount worried they wouldn't receive free vaccines. About 8% worried about receiving smuggled vaccines without the Food and Drugs Administration's approval.
The biggest lessons Thais say they learned from the Covid-19 outbreak during the past year focused on the illegal entry of migrants – 40.2%. About 20% say they learned that hiding information could put other people at risk, while about 18% said recklessness on the part of some people could put the majority at risk.
SOURCE: Bangkok Post
Keep in contact with The Thaiger by following our Facebook page.
Never miss out on future posts by following The Thaiger.
Thai researcher details her Covid-19 vaccination experience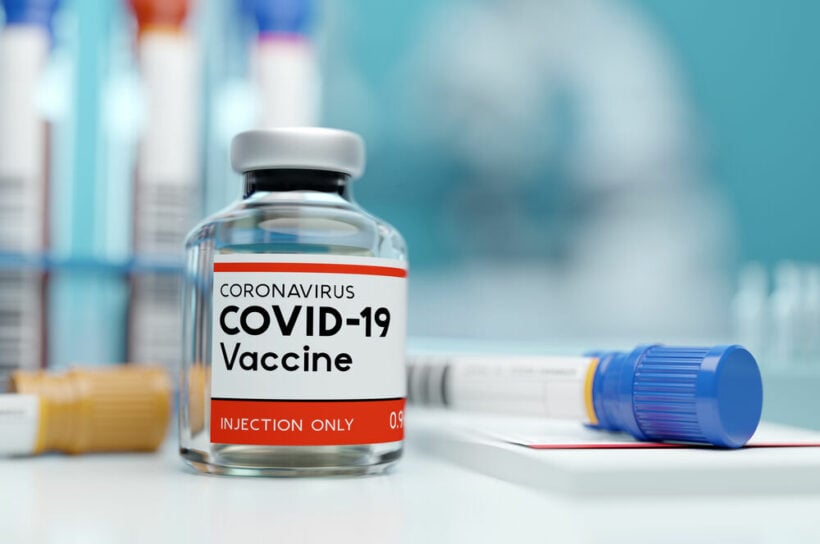 "General post-vaccination symptoms include a mild fever, headache, muscle pain and shivering."
A Thai post-doctorate researcher at the University of Chicago is detailing her Covid-19 vaccination experience and offering insight into its effects. Siriruk Changrob has received 2 doses of the Pfizer-BioNTech vaccine but says just the vaccine won't immunise people from getting Covid.
Siriruk says a person who is inoculated with the vaccine can still become infected and should continue to practice social distancing and wearing a mask until a herd immunity is developed by 60% of the population, or the virus dissipates. She says she received the first vaccine about 20 days ago and upon arriving for the 2nd dose, a nurse asked her about any side effects and whether she had tested positive for the virus in the past 90 days.
She says she didn't feel anything until about 8 hours after the 2nd injection, when she started to feel feverish and some pain at the injection site. She noted that all her colleagues warned her that the 2nd injection would give her more painful symptoms.
The Pfizer vaccine requires 2 doses that must be administered at least 21 days apart. But Sriiruk warns that if you can't get the 2nd injection within the recommended time frame, to hold off from the injection until the time frame can be followed. She also said that anyone who requires daily medication to treat other ailments should consult their doctor before being vaccinated, to ensure that the efficacy of the vaccine will not be affected by that medication.
She says the general post-vaccination symptoms include a "mild fever, headache, muscle pain and shivering", positive signs that the body is developing an immunity. She warns that taking medication to prevent such symptoms as a fever, is not recommended as the vaccine only protects a person from developing symptoms, rather from being infected by the virus.
SOURCE: Thai PBS World
Keep in contact with The Thaiger by following our Facebook page.
Never miss out on future posts by following The Thaiger.
More than a third of Thai tourism-related businesses closed down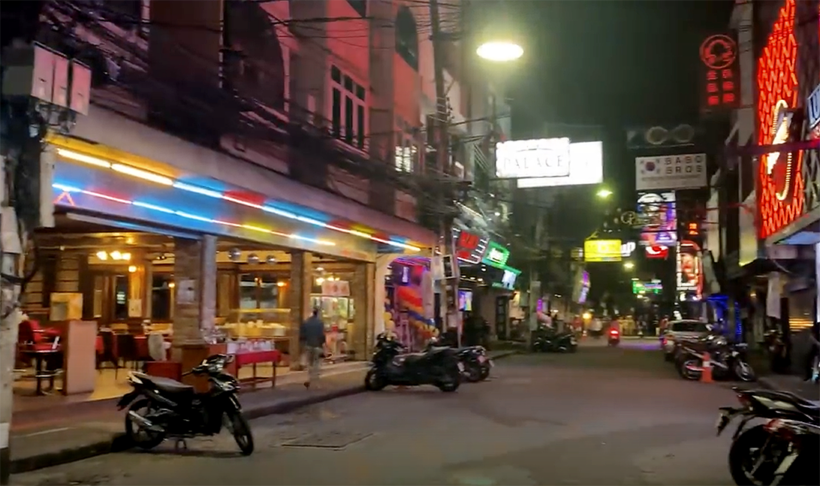 A Tourism Authority of Thailand survey, conducted between January 10 – 12, indicates that more than a third of the country's tourism-related businesses has already shut up shop and gone out of business. An enormous majority were begging for TAT and government assistance fearing that they are unable to hand on much longer.
1,884 tourism businesses in Thailand were surveyed about their situations and how they were coping with the long-term closure of the Thai borders and the local restrictions on travel.
The businesses were in the areas of accommodation, travel firms, restaurants, car and bike rentals and public transport businesses.
34.7% said they had already shut down or gone out of business.
That the TAT admit that more than a third of their front-line organisations have gone to the wall already is a big turn-around from the perennially optimistic tone and often cringe-worthy predictions. The TAT and the Thai Minister of Tourism and ports are now staring down the barrel of an industry, not only diminished, but changed forever after decades of stunning growth.
At the start of the week the Tourism and Sports Minister claimed that 10 million tourists would start arriving on Thailand's shores from the middle of this year for the rest of 2021. Just 3 months ago he also predicted that domestic tourists would undertake some 10 million trips a month during the forthcoming high season (December to February).
With only hope to back up his speculative predictions, the Minister was hopeful the stimulus measures approved by Cabinet will boost tourism numbers and help off-set some of the economic devastation caused by the closure of Thailand's international borders.
This week's prediction was that tourists, foreign and local, would be spending 1.2 Trillion baht on the battered tourist industry during 2021. He failed to provide details about where these tourists would come from or where they would visit during their stays – stays that still have to begin with a 14 day mandatory quarantine.
The only good news is a further 65% of businesses that continue to struggle on, waiting to see how 2021 unfolds and the effect of the roll out of Covid-19 vaccines, that will allow countries to open borders and a greater level of travel freedoms once again.
The break out of a cluster of infections in the Samut Sakhon province, just south west of Bangkok, and now spread to the majority of other Thai provinces, on December 20, forced the government to restrict inter provincial travel. The not-quite-a-lockdown that followed severely dampened the travel plans of locals and foreigners inside Thailand over the traditional December/January holiday season. This week the Bangkok Metropolitan Authority loosened some of the earlier restrictions and allowed some formerly closed businesses to re-open.
Keep in contact with The Thaiger by following our Facebook page.
Never miss out on future posts by following The Thaiger.