Thailand News Today – Thursday, May 21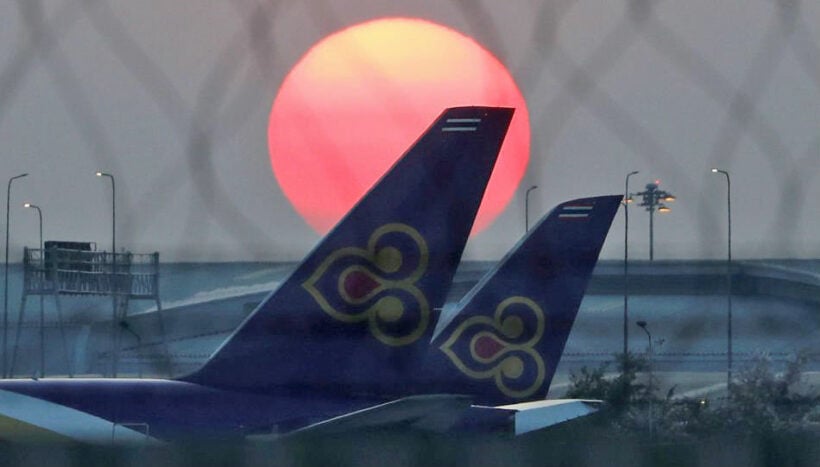 Covid-19 update: 3 new cases including German man, no deaths
3 new Covid-19 cases have been found over the past 24 hour period, but no deaths, bringing the national total to 3,037 and leaving the death toll at 56.
The new cases were found in Bangkok and Chon Buri – 2 community infections while the other was a repatriate student from the Philippines, and is already in state quarantine.
A 42 year old German man is among the new cases. He lives in Bangkok but went to Issan's Chaiyaphum province in early May. He went for a check-up was and found to be infected last Monday.
The case is a 72 year old Thai man who suffers from diabetes and lung cancer. He is being treated in a state hospital. His symptoms began to appear last Monday.
19 kilograms of crystal meth, valued around 10 million baht, seized on Thai train
2 people are in custody and 19 kilograms of crystal methamphetamine or "ya ice" has been seized after it was discovered in their bags on an express train from Bangkok to the southern province of Nakhon Si Thammarat last night.
22 year old Ekkapong and his female companion 23 year old Methanee were arrested by railway police as the train was approaching Hua Hin station about 6pm.
Police found 19 plastic wrapped packages, each of which was found to contain a kilogram of crystal methamphetamine. The drugs are estimated to have a street value of about 10 million baht.
I think the lady's name Methanee was a giveaway.
Officers demand 5 million baht bribe, hundreds riot
3 men, claiming to be police, in Surat Thani have tried to extort a man for 5 million baht so he could avoid arrest.
Somehow hundreds of villagers in Surat Thani got involved and surrounded the policeman's Toyota Fortuner. Villagers rocked the vehicle back and forth, and the rear window was smashed.
Going back a bit, the alleged 'officers' confronted the man when he was purchasing 500,000 baht of shellfish from local fishermen. But the 3 men, said they were police officers told him that he'd be arrested unless he paid them 5 million baht.
When villagers heard about the outrageously high bribe, they formed a riot around the police vehicle. Another officer got involved and eventually allowed the car to drive off.
Score: Police 0 – Surat Thani community 1.
Thai Airways union says it won't oppose bankruptcy proceedings
The president of Thai Airways' labour union says that the union have changed their mind and won't oppose the government's plan to restructure the carrier through bankruptcy proceedings.
The Cabinet resolved on Tuesday to reduce the government's holdings in the national carrier to below 50%, stripping the airline of its status as a state enterprise and enabling it to file for bankruptcy.
The union previously indicated it would protest any plan that would reduce the government's shares to less than 50%.
"This is a painful reality… we will hold discussions with the Transport Ministry to ensure workers are taken care of."
Meanwhile it was announced today that 6,000 of the company's 20,000 are to be laid off. The airline says they will receive 10-month pay as compensation.
Bars, nightlife venues may reopen early to mid-June if virus remains in check
Bars and other entertainment venues might be allowed to reopen on or before the current proposed date of June 15. This is when the country is scheduled to enter Phase Four of the easing of Covid-19 restrictions.
But the CCSA says any decision to re-open Thailand's nightlife will depend on the ongoing control of the Covid-19 virus. Entertainment mecca Pattaya has now gone 36 days without a new case.
Places like Pattaya and Phuket, renowned for their normally thriving nightlife, have seen bars and clubs shuttered, with countless employees laid off.
Suggestions at a May 3 meeting in Pattaya included the mandatory wearing of masks by customers, bar staff to wear face shields and gloves for handling cash and drinks, temperature checks to be carried out at every venue with hand sanitiser on all tables, and contact tracing to be applied to all customers.
Sounds like fun!
Keep in contact with The Thaiger by following our Facebook page.
Never miss out on future posts by following The Thaiger.
The Thai government threw a tourist party (sound of crickets) | VIDEO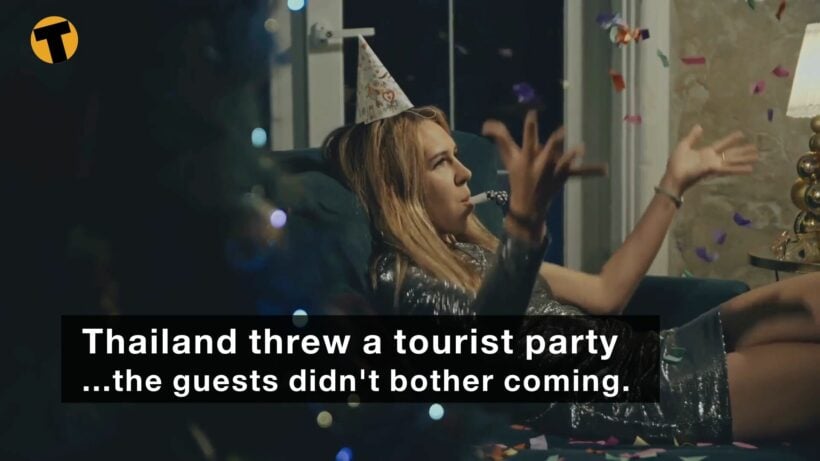 The Thai Government, flushed with the success of their containment of Covid-19, decided to market the Land of Smiles to the world as the safe place to travel. With the annual wet season starting to weaken the tourists would flock back to the S E Asian country that had such a remarkable success containing, then almost eradicating itself, of the coronavirus.
Then they came up with the STV – the special tourist visa which would have the world's eager travellers packing their sun cream for up to 270 days of Thai tourism.
There were promises of plane loads of tourists and even published flights and carriers. A few flights arrived, most didn't.
In fact, since the start of the STV, the Special Tourist Visa, with its long list of restrictions and requirements, was floated, along with a re-vamped Tourist Visa, less than 400 people have arrived per month, on average, since the end of October. In the October and November of the year before more than 3 million people arrived in Thailand. Even the government's limit of 1,200 new tourist arrivals per month was even slightly tested.
The government had bought all the streamers and a pretty new dress for the party but no one came.
What went wrong?
Where was the much-anticipated pent-up demand and people banging on the doors of the world's Thai embassies?
It was the European winter and the 'snowbirds' would surely be back to soak in some Thai sun rays. But no.
The first problem was there wasn't much for them to come back to. They would have the beaches of the islands all to themselves, they wouldn't have to wait in line for anything, the domestic airlines were still selling low fares to Tavel anywhere around the country.
But otherwise there wasn't a lot for them to do. The tourism magnets were a shadow of their former selves. Walking Street, Bangla Road, tours and tour boats, all the tourist strip restaurants. The buzz of the crowds was gone and more than 90% of the tourist-related business had closed up.
Their staff, their families, their bank loans, their stock and investments – all on hold and forced to find come other means to make ends meet. 931 of some of the larger official tourism operators have now gone out of business, according to Bloomberg News. There would be thousands of the smaller family operations that have also been swept aside by the Thai government's responses to the world pandemic.
Keep in contact with The Thaiger by following our Facebook page.
Never miss out on future posts by following The Thaiger.
Myanmar cancels Thai investment in the Dawei Special Economic Zone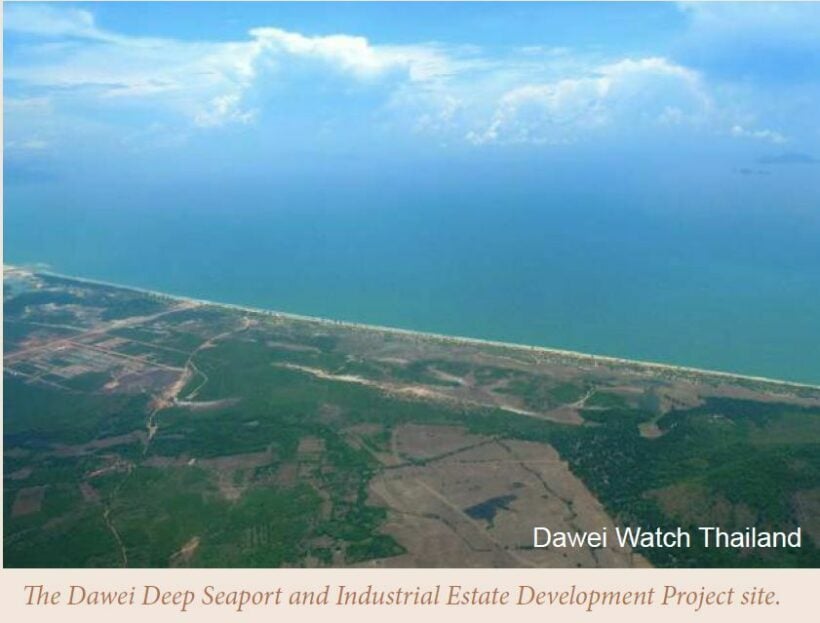 The Dawei Special Economic Zone Management Committee has announced the cancellation on the deep seaport project contract with Italian-Thai Development (ITD), one of Thailand's leading industrial firms, by saying that they "lost confidence" in the company after long, controversial issues.
The Dawei Special Economic Zone Management Committee said that the Thai company has caused them "repeated delays, continuing breaches of financial obligations under the contracts and the concessionaires' failure to confirm their financial capacity to proceed with development".
They say they will look for new development partners to continue the projects. Currently, there are still no comments from ITD.
The Dawei Special Economic Zone is Myanmar's initiative to encourage international investments into the country, but the project has been delayed because of funding problems and local opposition.
SOURCE: Thai PBS World
Keep in contact with The Thaiger by following our Facebook page.
Never miss out on future posts by following The Thaiger.
SRT studies alternative plans for Bang Sue Grand Station after no show of interested bidders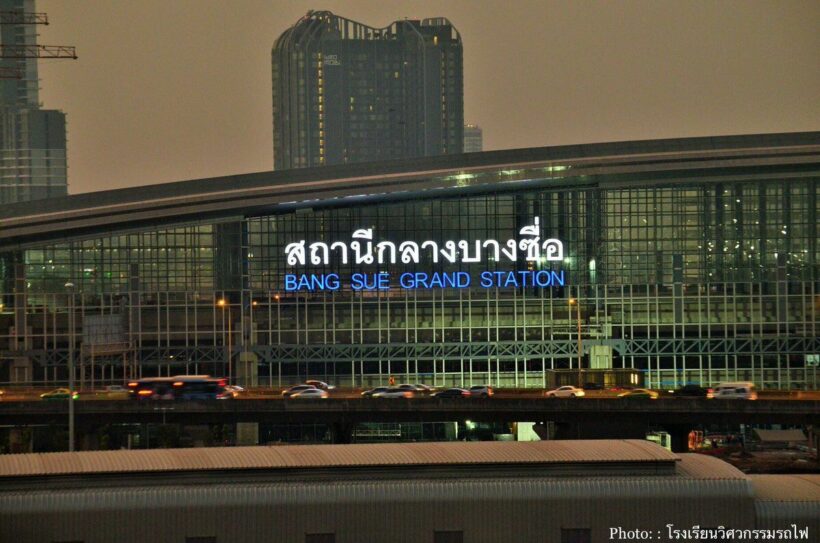 There seems to be little interest in the new Bang Sue Grand Station project, which is planned to be Thailand's new railway hub in place of Bangkok's Hua Lamphong Railway Station and the largest railway station is Southeast Asia. Bidding for the station's Plot A opened 3 weeks ago, with envelopes each costing 500,000 baht, but not one was sold.
With the bidding closing in January and no interest so far, the State Railway of Thailand is finding alternative plans for the Bang Sue Grand Station's Plot A, a source told Nation Thailand.
"It is believed that nobody has shown interest in the project because of the new wave of Covid-19 infections. Also the Plot A project has low potential for commercial profit as an elevated expressway passes over it and it has limited access."
If no one buys a bidding envelope in the next 10 days, then the bidding will close and the SRT will make changes to Plot A's development plan. The source told Nation Thailand that railway officials might make the site a SRT office building or let other state agencies rent the land, which would not require any more bidding.
SRT is also studying any possibility to pack Plot A into Plot E which has a greater potential for commercial profit and may attract more bidders.
SOURCE: Nation Thailand
Keep in contact with The Thaiger by following our Facebook page.
Never miss out on future posts by following The Thaiger.