Thailand News Today – Monday, June 1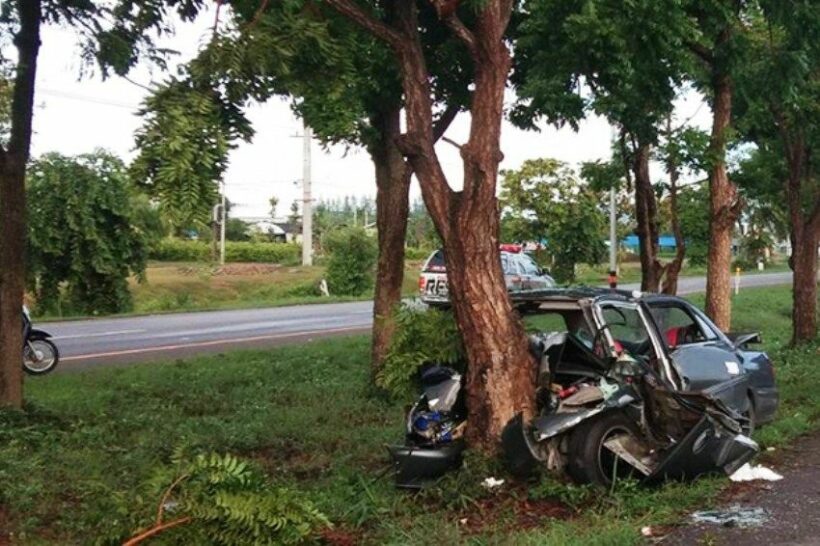 Returnees from UK found with high fever, hospitalised
Of the 251 Thais who repatriated from the UK yesterday 20 were found to have high fevers and rushed to hospital, according Suvarnabhumi Airport's deputy director.
The Thai Airways charter flight arrived at the airport at 2.20pm. Screening found that 20 passengers had high fever and they were rushed to hospital. 16 passengers also opted for the alternative 5 star state quarantine facilities, while the rest were transported to the government's specified facilities in Bangkok and Samut Prakarn.
A Korean Airlines flight arrived last night, also at Suvarnabhumi, bringing 194 Thais from South Korea. Screening officers found 13 of the passengers with high fever. 18 of them upgraded their mandatory 14 day quarantine at a designated hotel.
Thailand has registered on only new Covid-19 case today, another Thai returnee, this time from Russia.
No "new normal" for Thailand's deadly road toll
In what will come as no surprise to most, the death toll on Thailand's roads has resumed its upward trend after a brief interruption during the Covid-19 lock-down.
More people are back behind the wheel or the handlebars, and with that, the carnage has returned to Thailand's roads.
In Phuket, a truck ploughed into a power pole on Saturday, killing the Thai driver and a Burmese national who was hit by the falling power pole as he rode his motorbike on the opposite side of the road.
In the west of the country yesterday, a mother and 3 year old daughter were killed, when the car they were travelling in, left the road and slammed into a tree in Kanchanaburi.
Another accident in the south killed an 80 year old woman in Nakhon Si Thammarat, when the motorbike she was a pillion passenger on was hit by a car.
As of our recording time, 29 people have already died on Thailand's roads today and another 1,629 have been injured. Annually some 21,000 Thais die on the road, putting it into the Top 10 countries in the world for the most dangerous roads.
Police identify individuals seeking bribes from Pattaya hotels, no charges filed
Pattaya police say they've identified a number of individuals chasing kickbacks from hotels in exchange for being listed as a Covid-19 quarantine facility.
However, as none of the hotels involved have filed a complaint, the individuals in question have not been charged. Well, yet anyway.
With hotels across the city shut down as a result of the Covid-19 pandemic, some people have attempted to exploit the desperation of those in the hospitality sector. The statement from the Pattaya police comes in the wake of the government pledging to crack down on such extortion and identify those responsible.
Thai PM Prayut is pressing for legal action to be taken against those involved
Southern mayor backs bounty for shark hunt after boy's foot was bitten
People are searching for a shark after it apparently bit a boy's foot at a pier in the southern province of Satun. The local mayor even said he'll give a cash reward of 1,000 baht to whoever catches the shark. He even took a long tail boat out on Saturday afternoon to scope out the scene and try and track down the shark.
Last Thursday, a 12 year old was playing on the pier with two of his friends. Something bit him when he was swinging his legs in the canal. The boy is okay, but he needed 50 stitches (yikes!!).
Researchers from the Marine and Coastal Resources Department say the bite is most likely from a bull shark.
14,000+ people contract dengue this year
More than 14,000 people have contracted dengue fever and 11 have died so far this year, the country's north and east the hardest hit.
From Jan 1 to May 25 this year, 14,136 people were found to have caught dengue fever, or 21.2 per 100,000 population. Eleven people died from the disease during the period.
The five provinces with the highest numbers of dengue fever cases were Rayong, Chaiyaphum, Khon Kaen, Mae Hong Son and Nakhon Ratchasima.
25 arrested after police raid online gambling base in Mae Sot
Police arrested 25 people involved in online gambling after a raid Saturday night at a house in Mae Sot, Northern Thailand, right on the Burmese border.
Police also confiscated equipment used for the online gaming. Out of the 25 people arrested, 5 of them were Thai and the rest were foreigners, mostly from China.
Police seized 7 computers, 14 smartphones and 2,000 to 2,500 SIM cards. The gambling operation also has 50 bank accounts with a total of around 100 million baht.
Keep in contact with The Thaiger by following our
Facebook page
.
Young Thai photographer admits to attempted sexual assault of model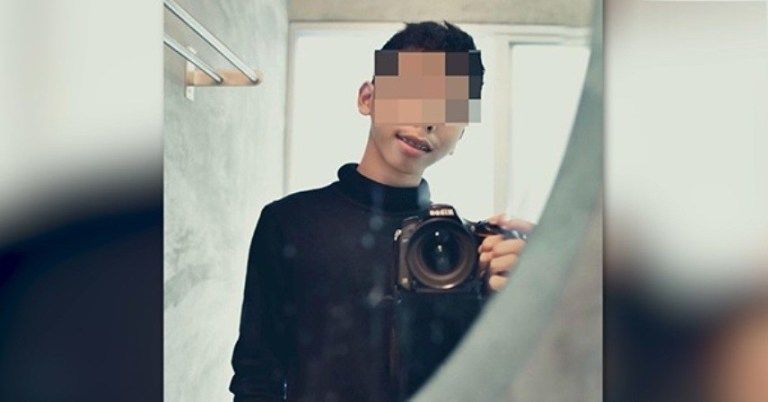 An 18 year old Thai photographer has admitted trying to sexually assault a swimsuit model during a photoshoot after the victim posted the account on Facebook. The young man turned himself in at a Chonburi Police Station and confessed to the accusations leading to police charging him with attempted rape.
The model posted that she escaped the sexual assault attempt on her Facebook account after the photographer showed up while she was changing her clothes in the bathroom. She says he attempted to rape her but left when someone walked by as she was screaming for help.
The alleged perpetrator said he was turned on while taking photographs of the model but didn't intend to hurt her. However, he later sent her a text saying he could not control himself.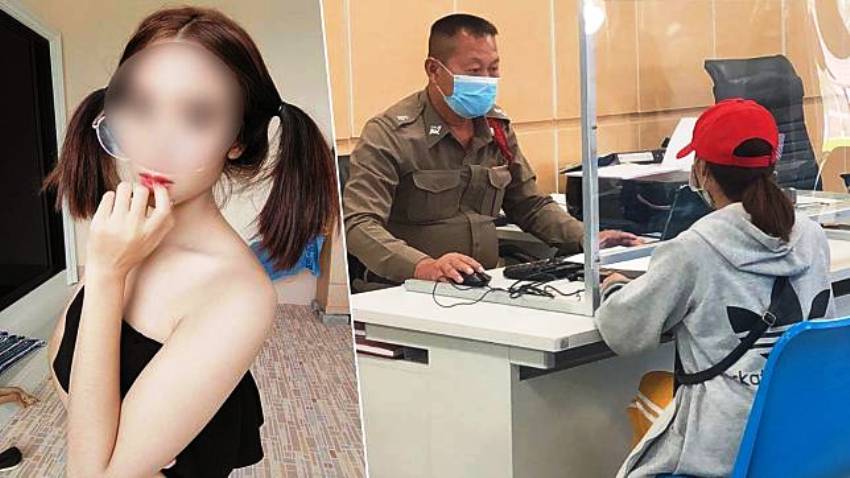 SOURCE: Chiang Rai Times
Keep in contact with The Thaiger by following our
Facebook page
.
"Come and see" – Ministry invites diplomats to see coconut-picking monkeys in action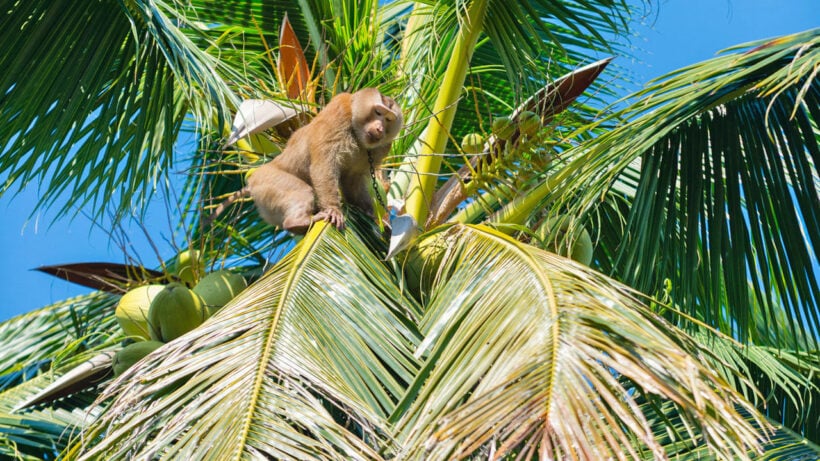 The monkeys, and the Thai government, are hitting back at accusations macaque monkeys are being exploited, even abused, and forced to pick coconuts for commercial farmers. Some larger western retailers say they're going to pull Thai coconut products off their shelves after being lobbied by animal rights activist that the coconuts were picked by abused and over-worked macaque monkeys.
The Thai Commerce Ministry, coconut farmers and the "monkey school" trainers are dismissing reports, and a dramatic video from PETA (People for the Ethical Treatment of Animal), that the coconut-picking monkeys are maltreated. So they're organising a tour for foreign diplomats and the media to see the monkeys at work and decide for themselves.
The permanent secretary for commerce, responding to the reports, says the monkey owners don't abuse or exploit the animals which have been "humanely trained" to pick coconuts. He has instructed attaches in foreign Thai embassies to provide an explanation to retailers in other countries who have expressed concerns and even instigated boycotts.
"The ministry is ready to invite foreign diplomats to visit coconut plantations and see how the monkeys pick coconuts so they will realise this is not animal cruelty."
The Bangkok Post reports that Pramual Pongthawaradej, a Demo­crat Party MP for Prachuap Khiri Khan province, the Chair of a House subcommittee tackling falling coconut prices, says they've approached owners of coconut milk plants to justify their practices to PETA. They've also asked the Department of Agriculture to provide details regarding the use of monkeys to pick coconuts.
A video from Touronthai shows an operating monkey-school posted 4 years ago…
But Somjai Saekow, an owner of a monkey school which trains macaques in Surat Thani, says… "the practice of capturing monkeys from the wild to pick coconuts ceased a long time ago".
"Currently, monkeys are bred and raised before being trained. They are not forced to pick 1,000 coconuts from trees everyday, and they don't work every day.
"Coconut-picking monkeys are mostly males and their abilities vary. The owner of the monkey receives 2 baht per a coconut picked."
"Foreigners may not understand our livelihood. Also, humans are not built to climb up a coconut tree to pick fruit. They will be at risk, compared to monkeys which have the natural ability to do so."
An owner of monkeys in Surat Thani, denied the claims of poor treatment or abuse of the coconut-picking monkeys.
"There is no cruelty. Actually, they are looked after well. They are fed well with rice, milk, and fruit three times a day. They are treated like family members."
PETA claims pigtailed macaques in Thailand were treated like "coconut-picking machines".
"Following PETA's investigation, more than 15,000 stores will no longer purchase these brands' products, with the majority also no longer buying any coconut products sourced from Thailand monkey labour."
PETA said it had found 8 farms around Thailand where monkeys had been forced to pick coconuts for commercial export.
"Male monkeys are able to pick up to 1,000 coconuts a day."
"Other coconut-growing regions, including Brazil, Colombia and Hawaii, harvest coconuts using humane methods such as tractor-mounted hydraulic elevators, willing human tree-climbers, rope or platform systems, or ladders, or they plant dwarf coconut trees."
"PETA went further by calling on "decent people never to support the use of monkey labour by shunning coconut products from Thailand".
SOURCE: Bangkok Post
Keep in contact with The Thaiger by following our
Facebook page
.
5 year old Burmese girl raped, murdered in Tak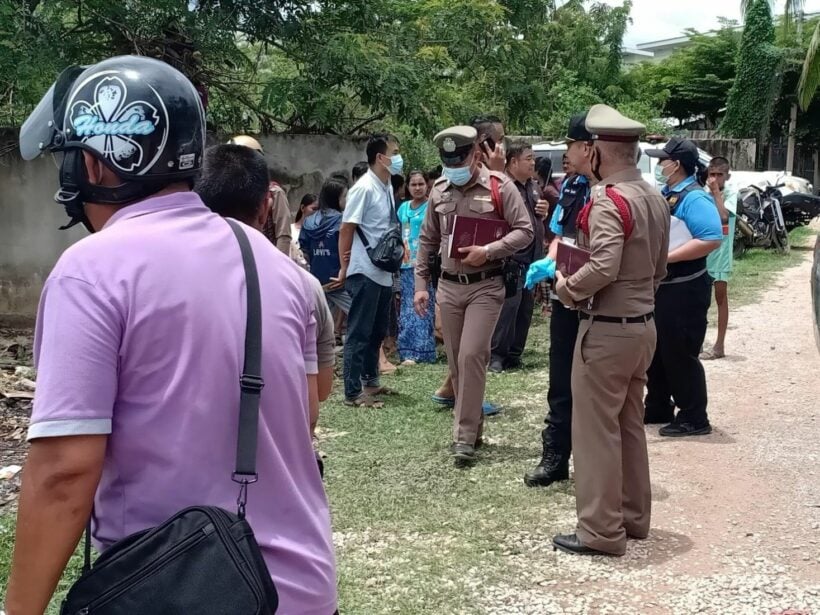 Villagers in the north western Tak province were shocked yesterday by reports of the rape and murder of a 5 year old Burmese girl. Her body was discovered in a forest in Mae Sot district. Police went to Muhajireen community in Mae Sot after being notified of the crime. They found the girl's body, her hands and legs bound with rope and her clothes torn.
It's was assumed the girl was raped and murdered. 3 suspects have been arrested while authorities await forensic test results. Mae Sot Hospital has confirmed the girl suffered internal injuries and bleeding. Doctors also found a piece of cloth stuffed in her mouth.
The community of about 100 residents were horrified by the news. They say the girl went missing at around 7pm on Friday and was found the next morning.
Witnesses claimed that they saw a man take the girl away while she was playing alone in the yard. He reportedly returned alone. It was later revealed the man had previously been convicted for rape and imprisoned for 7 years when he lived across the border in Myanmar.
SOURCE: Nation Thailand
Keep in contact with The Thaiger by following our
Facebook page
.