Thailand News Today – Monday, June 1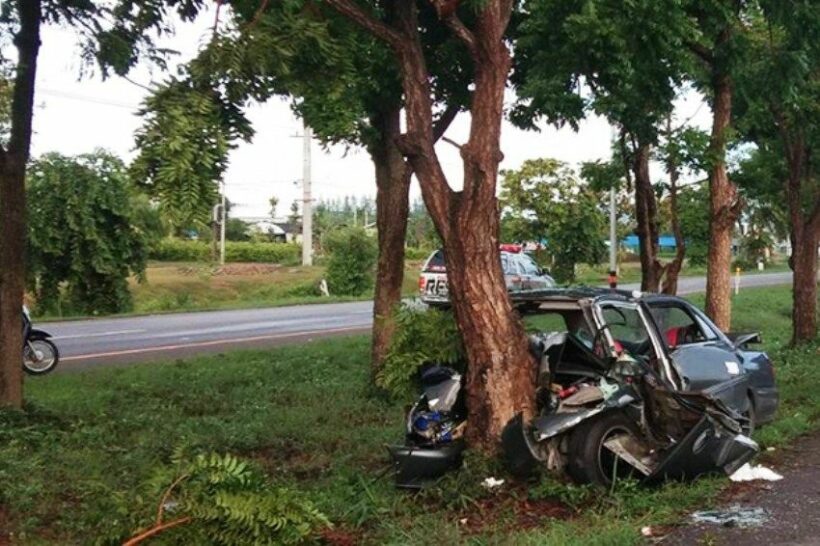 Returnees from UK found with high fever, hospitalised
Of the 251 Thais who repatriated from the UK yesterday 20 were found to have high fevers and rushed to hospital, according Suvarnabhumi Airport's deputy director.
The Thai Airways charter flight arrived at the airport at 2.20pm. Screening found that 20 passengers had high fever and they were rushed to hospital. 16 passengers also opted for the alternative 5 star state quarantine facilities, while the rest were transported to the government's specified facilities in Bangkok and Samut Prakarn.
A Korean Airlines flight arrived last night, also at Suvarnabhumi, bringing 194 Thais from South Korea. Screening officers found 13 of the passengers with high fever. 18 of them upgraded their mandatory 14 day quarantine at a designated hotel.
Thailand has registered on only new Covid-19 case today, another Thai returnee, this time from Russia.
No "new normal" for Thailand's deadly road toll
In what will come as no surprise to most, the death toll on Thailand's roads has resumed its upward trend after a brief interruption during the Covid-19 lock-down.
More people are back behind the wheel or the handlebars, and with that, the carnage has returned to Thailand's roads.
In Phuket, a truck ploughed into a power pole on Saturday, killing the Thai driver and a Burmese national who was hit by the falling power pole as he rode his motorbike on the opposite side of the road.
In the west of the country yesterday, a mother and 3 year old daughter were killed, when the car they were travelling in, left the road and slammed into a tree in Kanchanaburi.
Another accident in the south killed an 80 year old woman in Nakhon Si Thammarat, when the motorbike she was a pillion passenger on was hit by a car.
As of our recording time, 29 people have already died on Thailand's roads today and another 1,629 have been injured. Annually some 21,000 Thais die on the road, putting it into the Top 10 countries in the world for the most dangerous roads.
Police identify individuals seeking bribes from Pattaya hotels, no charges filed
Pattaya police say they've identified a number of individuals chasing kickbacks from hotels in exchange for being listed as a Covid-19 quarantine facility.
However, as none of the hotels involved have filed a complaint, the individuals in question have not been charged. Well, yet anyway.
With hotels across the city shut down as a result of the Covid-19 pandemic, some people have attempted to exploit the desperation of those in the hospitality sector. The statement from the Pattaya police comes in the wake of the government pledging to crack down on such extortion and identify those responsible.
Thai PM Prayut is pressing for legal action to be taken against those involved
Southern mayor backs bounty for shark hunt after boy's foot was bitten
People are searching for a shark after it apparently bit a boy's foot at a pier in the southern province of Satun. The local mayor even said he'll give a cash reward of 1,000 baht to whoever catches the shark. He even took a long tail boat out on Saturday afternoon to scope out the scene and try and track down the shark.
Last Thursday, a 12 year old was playing on the pier with two of his friends. Something bit him when he was swinging his legs in the canal. The boy is okay, but he needed 50 stitches (yikes!!).
Researchers from the Marine and Coastal Resources Department say the bite is most likely from a bull shark.
14,000+ people contract dengue this year
More than 14,000 people have contracted dengue fever and 11 have died so far this year, the country's north and east the hardest hit.
From Jan 1 to May 25 this year, 14,136 people were found to have caught dengue fever, or 21.2 per 100,000 population. Eleven people died from the disease during the period.
The five provinces with the highest numbers of dengue fever cases were Rayong, Chaiyaphum, Khon Kaen, Mae Hong Son and Nakhon Ratchasima.
25 arrested after police raid online gambling base in Mae Sot
Police arrested 25 people involved in online gambling after a raid Saturday night at a house in Mae Sot, Northern Thailand, right on the Burmese border.
Police also confiscated equipment used for the online gaming. Out of the 25 people arrested, 5 of them were Thai and the rest were foreigners, mostly from China.
Police seized 7 computers, 14 smartphones and 2,000 to 2,500 SIM cards. The gambling operation also has 50 bank accounts with a total of around 100 million baht.
Keep in contact with The Thaiger by following our Facebook page.
Never miss out on future posts by following The Thaiger.
Thailand News Today | Thai army trim the Generals, sugar making Thais fat | March 8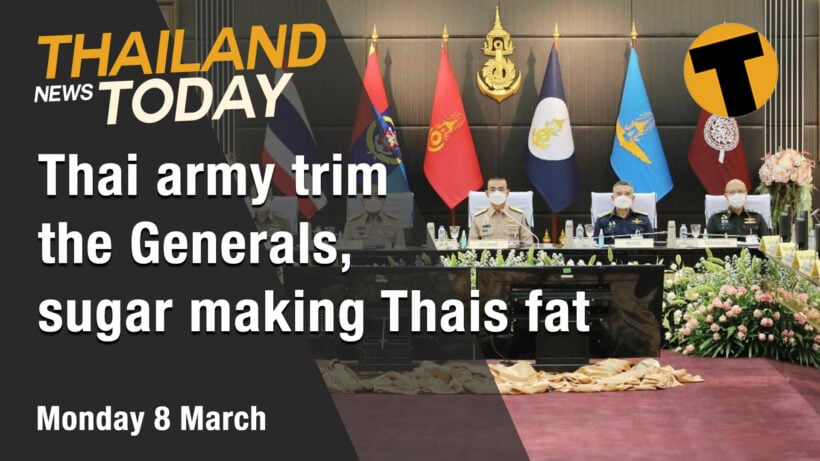 71 new Covid cases in Thailand today, the generals are being told they're going to face pay cuts and a Thai doctors has issued a warning about the link between Thai's love for sugary sweets and life-threatening diseases… there goes my afternoon donut. And don't worry, I'm not going to sing my way through the news today, it's just nice and cool in my home studio so you can enjoy the cool with me. We've also got a new segment at the end of the news today… you'll see that soon enough.
71 new coronavirus cases have been announced today, 31 of them from the hotzone of Samut Sakhon, just south of Bangkok. This beings the total number of confirmed cases in Thailand to 26,441.
The death toll remains at 85 people.
The Thai Army, Navy and Air Force are aiming to trim the number of generals in the ranks by 25% by 2029. But plenty of critics say the plan is probably just more words and won't ever happen.
A Thai doctor is reminding Thais about the clear links between eating sugary foods and the risk of various life-threatening diseases, including cancer. The doctor warns that high consumption of sugar can trigger everything from fatty liver, clogged arteries and liver cancer. 4 million Thais have been diagnosed with diabetes.
Hotels in the northern province of Chiang Mai have been forced to slash rates by up to 90%, desperately trying to attract more local tourists. The northern chapter of the Thai Hotels Association, claims, with tourists mainly favouring the southern beach destinations over the past month month, hotel operators in the north are now planning for low season.
Anti-government activists gathered at Bangkok's Democracy Monument yesterday. Although the anti-government protests have kicked off again after a 2 month hiatus, the numbers are well down on last years crowds, now measuring more in the hundreds than the thousands.
Meanwhile the protest leader Panusaya aka "Rung", has been hit with a fine of nearly 6 million baht. Her crime? Allegedly removing plants at the Democracy Monument. Panusaya and 5 other activists have been charged with removing plants placed as decoration around the monument, during a political rally back on February 13.
Various groups, including Amnesty International and the UN Human Rights Committee, continue to criticise the Thai government's use of the country's lèse majesté laws, with Amnesty International describing it as an attempt to silence dissent.
Keep in contact with The Thaiger by following our Facebook page.
Never miss out on future posts by following The Thaiger.
Local Thai politician arrested after allegedly firing shots at a pub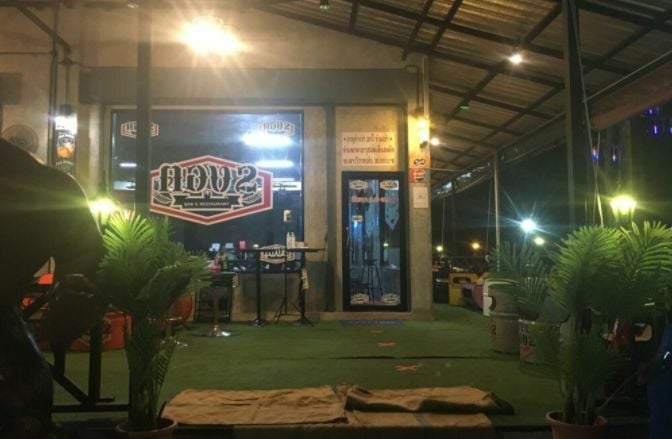 A local politician allegedly shot 4 people at a pub in Nakhon Phanom. Witnesses told the Bangkok Post that the man started firing shots at throughout the pub because he was drunk and unhappy with the table service. Police arrested 58 year old Paisal Saengnarai, who is a kamnan, the governing official of a tambon or sub district.
Witnesses say the kamnan of tambon Na-ngua at the pub drinking with friends when he got unhappy with the waiter. He then walked out to his car, drove to the front of the pub, grabbed his 9mm CZ pistol and started firing random shots in the pub, witnesses said, according to the Bangkok Post.
8 to 9 shots were fired, hitting 4 customers at the pub. They were rushed to Ban Phaeng Hospital. Paisal was arrested on a firearms charge.
SOURCE: Bangkok Post
Keep in contact with The Thaiger by following our Facebook page.
Never miss out on future posts by following The Thaiger.
Quarantine for vaccinated travellers to be reduced to 7 days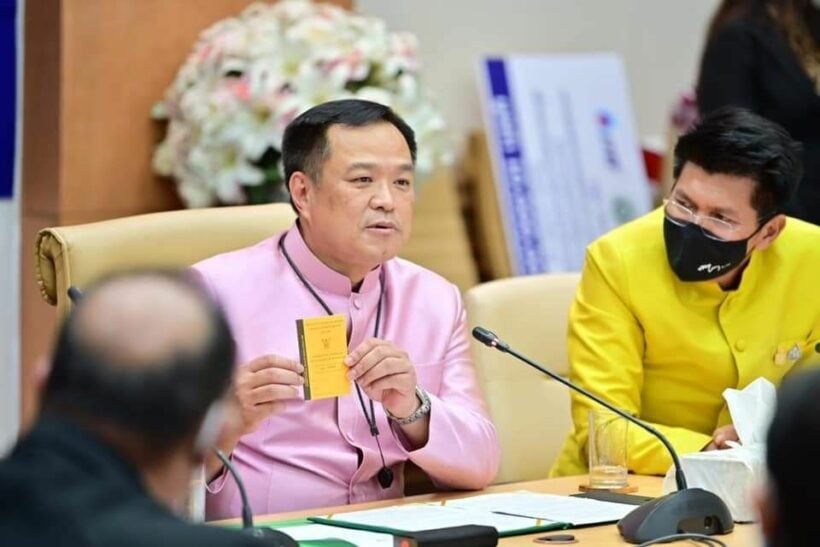 The mandatory quarantine period for those who have been vaccinated against the coronavirus will be reduced from 14 days to 7 days, Thailand's Public Health Minister Anutin Charnvirankul said in a press conference. Those who have not been vaccinated, but have a medical certificate declaring that they are Covid-free, will be required to quarantine to 10 days, Anutin said, according to Reuters.
The health minister says vaccinations must be administered within 3 months of travelling to Thailand. Travellers must still show negative Covid-19 test results issued within 72 hours of their departure to Thailand. Those travelling from Africa must still quarantine for 14 days due to concerns about new variants of the coronavirus.
SOURCE: Reuters
Keep in contact with The Thaiger by following our Facebook page.
Never miss out on future posts by following The Thaiger.