Thailand News Today – Monday, June 1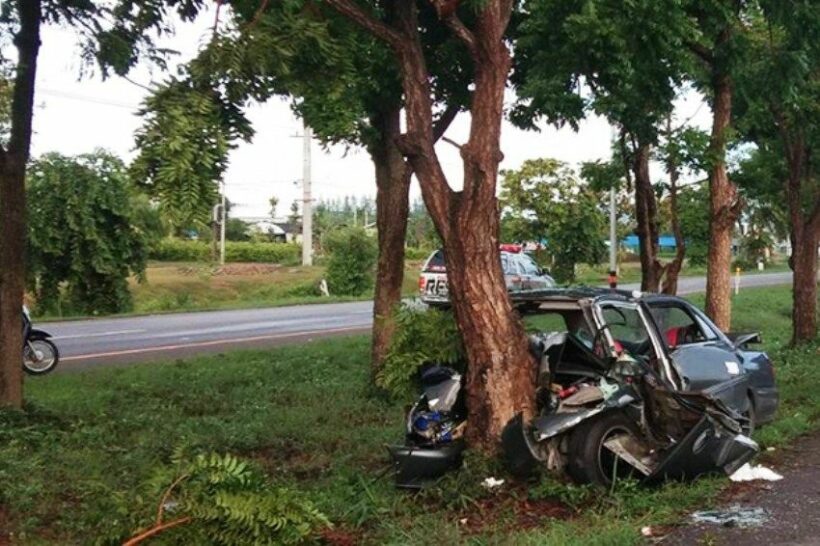 Returnees from UK found with high fever, hospitalised
Of the 251 Thais who repatriated from the UK yesterday 20 were found to have high fevers and rushed to hospital, according Suvarnabhumi Airport's deputy director.
The Thai Airways charter flight arrived at the airport at 2.20pm. Screening found that 20 passengers had high fever and they were rushed to hospital. 16 passengers also opted for the alternative 5 star state quarantine facilities, while the rest were transported to the government's specified facilities in Bangkok and Samut Prakarn.
A Korean Airlines flight arrived last night, also at Suvarnabhumi, bringing 194 Thais from South Korea. Screening officers found 13 of the passengers with high fever. 18 of them upgraded their mandatory 14 day quarantine at a designated hotel.
Thailand has registered on only new Covid-19 case today, another Thai returnee, this time from Russia.
No "new normal" for Thailand's deadly road toll
In what will come as no surprise to most, the death toll on Thailand's roads has resumed its upward trend after a brief interruption during the Covid-19 lock-down.
More people are back behind the wheel or the handlebars, and with that, the carnage has returned to Thailand's roads.
In Phuket, a truck ploughed into a power pole on Saturday, killing the Thai driver and a Burmese national who was hit by the falling power pole as he rode his motorbike on the opposite side of the road.
In the west of the country yesterday, a mother and 3 year old daughter were killed, when the car they were travelling in, left the road and slammed into a tree in Kanchanaburi.
Another accident in the south killed an 80 year old woman in Nakhon Si Thammarat, when the motorbike she was a pillion passenger on was hit by a car.
As of our recording time, 29 people have already died on Thailand's roads today and another 1,629 have been injured. Annually some 21,000 Thais die on the road, putting it into the Top 10 countries in the world for the most dangerous roads.
Police identify individuals seeking bribes from Pattaya hotels, no charges filed
Pattaya police say they've identified a number of individuals chasing kickbacks from hotels in exchange for being listed as a Covid-19 quarantine facility.
However, as none of the hotels involved have filed a complaint, the individuals in question have not been charged. Well, yet anyway.
With hotels across the city shut down as a result of the Covid-19 pandemic, some people have attempted to exploit the desperation of those in the hospitality sector. The statement from the Pattaya police comes in the wake of the government pledging to crack down on such extortion and identify those responsible.
Thai PM Prayut is pressing for legal action to be taken against those involved
Southern mayor backs bounty for shark hunt after boy's foot was bitten
People are searching for a shark after it apparently bit a boy's foot at a pier in the southern province of Satun. The local mayor even said he'll give a cash reward of 1,000 baht to whoever catches the shark. He even took a long tail boat out on Saturday afternoon to scope out the scene and try and track down the shark.
Last Thursday, a 12 year old was playing on the pier with two of his friends. Something bit him when he was swinging his legs in the canal. The boy is okay, but he needed 50 stitches (yikes!!).
Researchers from the Marine and Coastal Resources Department say the bite is most likely from a bull shark.
14,000+ people contract dengue this year
More than 14,000 people have contracted dengue fever and 11 have died so far this year, the country's north and east the hardest hit.
From Jan 1 to May 25 this year, 14,136 people were found to have caught dengue fever, or 21.2 per 100,000 population. Eleven people died from the disease during the period.
The five provinces with the highest numbers of dengue fever cases were Rayong, Chaiyaphum, Khon Kaen, Mae Hong Son and Nakhon Ratchasima.
25 arrested after police raid online gambling base in Mae Sot
Police arrested 25 people involved in online gambling after a raid Saturday night at a house in Mae Sot, Northern Thailand, right on the Burmese border.
Police also confiscated equipment used for the online gaming. Out of the 25 people arrested, 5 of them were Thai and the rest were foreigners, mostly from China.
Police seized 7 computers, 14 smartphones and 2,000 to 2,500 SIM cards. The gambling operation also has 50 bank accounts with a total of around 100 million baht.
Keep in contact with The Thaiger by following our
Facebook page
.
Thailand growing more expensive for expats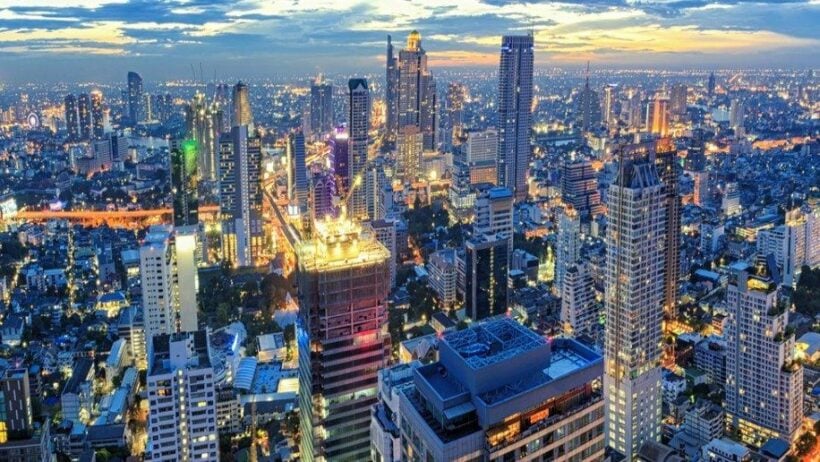 According to Employment Conditions Abroad, Bangkok and Chiang Mai are among the 30 most expensive cities for expats in Asia. The capital of Turkmenistan might not spring to mind when with considering the priciest cities, but according to ECA International it ranks first on both the global and Asian tables, a 5 point rise up the rankings due to an ongoing economic crisis, food shortages and the resulting hyperinflation.
The survey is performed in March and September every year, based on a basket of items such as rents and utility fees. Car prices and school fees are not included.
In Asia, Bangkok ranks 28th, just above Chiang Mai, according to the latest ECA International survey on the cost of living for expatriates. But it dropped out of the top 50 global rankings from the report released in December 2019. In global rankings, Bangkok is now at 60 and Chiang Mai at 142. Bangkok has lost a good deal of its former appeal for budget-conscious travellers and expatriates, rising 64 places over the past 5 years, according to the survey.
ECA says a rapidly expanding economy and increased foreign investment, at least, prior to the Covid-19 pandemic, made Thailand more expensive, fuelled by the strengthening baht.
"The baht has strengthened considerably, making the country more expensive for expatriates and tourists. However, this trend has slowed over the past year, partly in response to government attempts to weaken the baht in order to keep the country competitive."
Hong Kong is the second most expensive city in Asia after Ashgabat (Turkmenistan), but ahead of Tokyo and Singapore. Singapore is rated the most expensive place for expats in Southeast Asia and has led that ranking for many years.
Hong Kong remains sixth in the global standings, 1 place ahead of the Japanese capital. Singapore was fourteenth in Asia, dropping 2 notches from the previous survey.
Ashgabat's sudden rise to the top of the is largely attributable to the economic dilemmas of Turkmenistan's government, according to ECA. The energy-rich Central Asian nation faces severe inflation, and a black market for foreign currencies has caused the cost of imports to rise. Both factors have sparked a large increase in the costs visitors pay.
The ECA says Chinese cities fell across the board due to signs of a weakening economy and poorly performing currency, even before Covid-19 began taking its toll.
SOURCE: Bangkok Post
Keep in contact with The Thaiger by following our
Facebook page
.
90 minute Covid-19 test at BKK being tested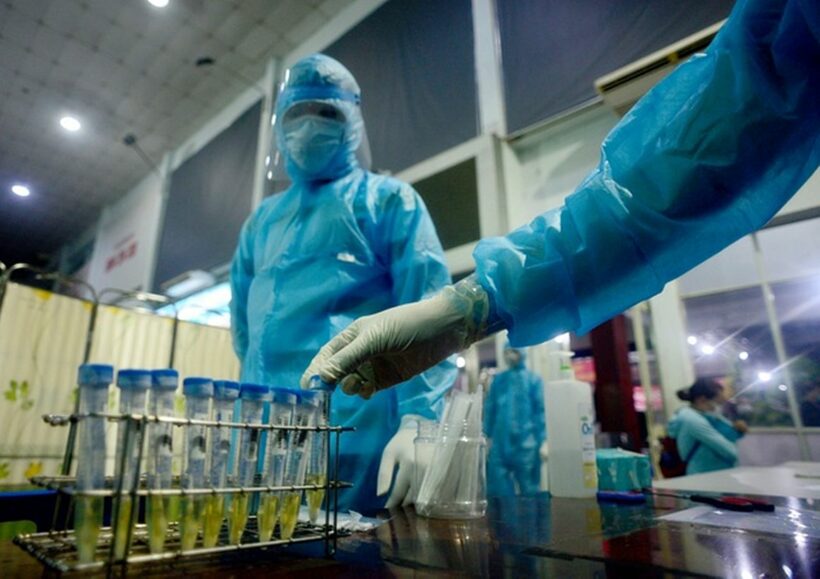 A Covid-19 test that takes about 90 minutes. This is a new 'outside the box' way at bringing people back into Thailand and checking them before they go through Immigration. The new 'rapid' tests were unveiled today at Suvarnabhumi International Airport. The new tests would be offered for overseas arrivals as the Thai government wrestles with the desire to reboot the tourism economy vs avoiding a second wave of the coronavirus.
Tourists have been locked out of the Kingdom since March and only this week saw the blanket ban lifted and a first phase of selected foreign tourists allowed to visit. Last year tourism accounted for about 11% of Thailand's GDP, reaching nearly 40 million visitors.
Now, business travellers, diplomats and guests of the Thai government, visiting for less than 14 days, will be considered "fast-track travellers". They are to be swab tested at Thailand's main international airport entry points to ensure they are Covid-19-free before entry.
Suwich Thammapalo, an official of the Department of Disease Control, believes that the 'rapid' tests could be rolled out to use for other arrivals and tourists in the months to come.
But, no surprise, the test would cost 3,000 baht. The cost would be carried by passengers who wanted fast-track entry without spending 14 days in quarantine. It's also required for other foreigners who have already been arriving – people with resident status or have a family in Thailand, plus international students.
Today the government's Centre for Covid-19 Situation Administration announced they are looking at a plan to open up the travel gates with reciprocal "travel bubble" arrangements with selected countries in September.
SOURCE: Bangkok Post
Keep in contact with The Thaiger by following our
Facebook page
.
Hospital director proposes importing overseas Covid-19 patients for treatment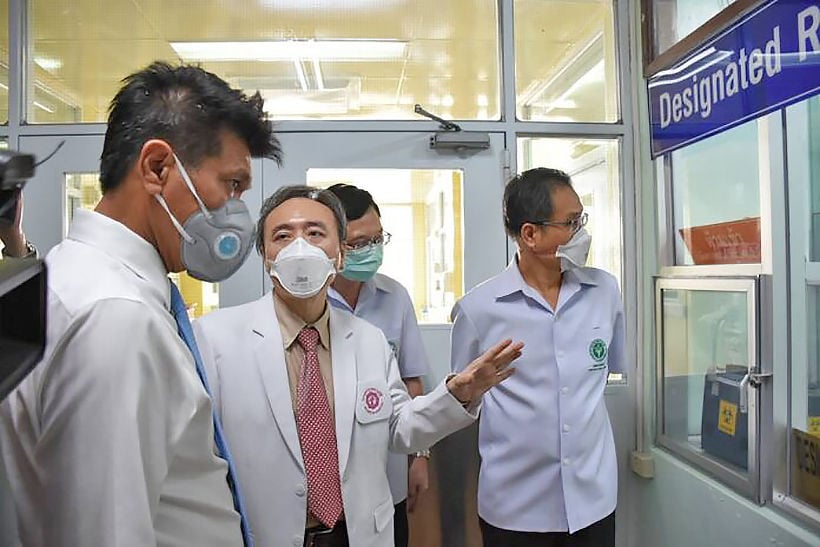 With the Covid-19 situation in Thailand apparently well in hand (there have been no locally transmitted cases for well over a month), a hospital director in Bangkok is proposing flying in patients from abroad for treatment at his hospital. The director of Mongkutwattana Hospital is considering medical flights to bring international Covid-19 cases to the hospital for treatment, in an effort to stimulate the economy.
In a Facebook post, Dr Rienthong Nanna said flights would carry 60 passengers and be specially adapted to prevent the spread of the coronavirus outside the cabin. Under his proposal, the hospital would act as a state quarantine facility, caring for foreign patients until they are certified virus-free and allowed to travel in Thailand as tourists.
The proposal has the support of several clinics that treat international patients. Accommodation providers who want to collaborate with the hospital to prepare medical flights and state quarantine are invited to contact the director of Mongkutwattana Hospital's office.
The Ministry of Public Health Ministry has not announced whether Thailand will consider accepting Covid-19 patients from overseas.
SOURCE: Nation Thailand
Keep in contact with The Thaiger by following our
Facebook page
.