Thailand News Today – Friday, March 27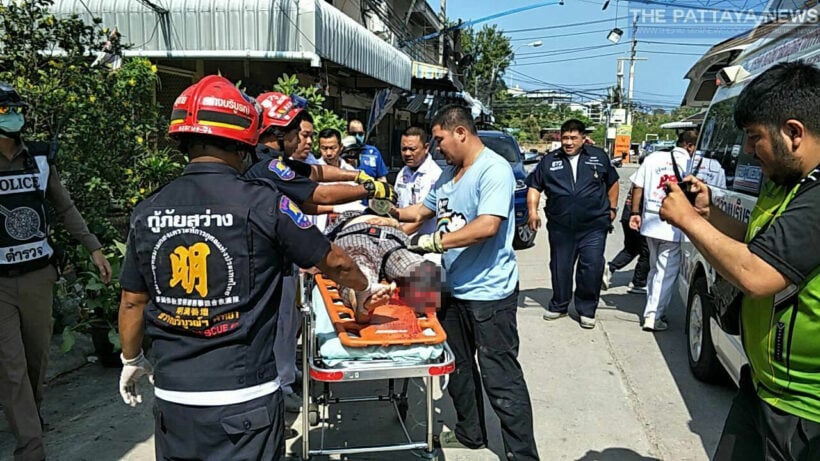 91 new coronavirus cases, 1 more death in Thailand
Thailand's Department of Disease Control has confirmed a 91 new cases of the the Covid19 coronavirus at their daily press briefing this morning. There was also an additional death reported.
The new numbers bring the total number of confirmed cases in the country to 1136 and deaths to 5.
Of the new cases today…
• 5 from the Bangkok "boxing match cluster"
• 7 from a nightclub cluster
• 18 people who are close contacts with previous confirmed cases
• 10 people back from abroad (9 Thais and 1 foreigner)
• 5 individuals who were working tourists and visitors
• 46 cases who are still being identified and traced
• The new death was a patient in Narathiwat
• 2 Thais have also died in the past 2 days in New York
Worldwide the USA now leads the number of cases, surpassing China overnight and registering over 12,000 cases in the last 24 hours.
People 'strongly advised' to stay home for 7 days
People nationwide are strongly urged to stay home and stop socialising for the next 7 days, starting this weekend, as the government steps up efforts to stem the coronavirus."
The Chief of Thai Defence Forces, who is also in charge of security affairs says…
"We need your cooperation not to leave home and to cancel all activities. Stay home and stop the spread of the virus for the sake of the nation, and continue doing this for a week."
"The country is not yet under total lockdown yet, but if infections continue to rise, it may be inevitable."
China closes its borders, only allowing Chinese nationals, diplomats and C visas to enter
How the tables can turn within a month or so, now it's China that is closing its borders.
China's Foreign Ministry has announced that they will temporarily suspend foreign entries into China.This will also include foreign nationals holding valid visas or resident permits in China.
People with the diplomatic service, courtesy or C visas will not be affected and foreign nationals visiting to China for economic, trade, scientific or technological activities may apply for visas at Chinese embassies or consulates.
Chon Buri crane collapse injures 3, damages homes
A crane collapse in Chon Buri's Banglamung district this morning has severely injured three and damaged six adjacent buildings.
Authorities rushed to the scene after they were notified at 10:30am of the incident in the Naklua subdistrict. Officers, emergency responders and reporters arrived find the collapsed crane which had fallen and badly damaged six buildings, many of them residential.
Three people have been seriously injured, including a 65 year old, a 12 year old boy and the 31 year old crane driver. They were all taken to local hospitals. The cause of the collapse is unclear, and police are still investigating.
Chiang Mai fire spikes air pollution up to 20 times 'safe' levels
A bushfire roaring away in the Doi Suthep-Pui National Park in Chiang Mai is causing continued concerns for Chiang Mai residents.
500 local officials and soldiers from the 3rd Army Region were called in to fight the blaze and spent 14 hours bringing it under control, including calling in helicopters to drop water as they tried to control the spread.
It also pushed air pollution readings in the region up to record highs, up to 1000 where the upper safe level is meant to be 50 mg per cubic metre. This afternoon it's back to around 156.
Potential catastrophe facing Thailand's elephant camps
Elephant Nature Park in Chiang Mai, along with many other camps in Thailand, have been forced to close their doors due to the current Coronavirus situation in Thailand.
Apart from resulting in hardship for the elephants, the closures will seriously hurt Thailand's tourism industry in the future if no support is forthcoming soon. "Lek" Chailert, owner of Elephant Nature Park and founder of Save Elephant Foundation,believes many of the closures will be permanent.
"If there is no support forthcoming to keep them safe, the elephants will either starve to death or may be put onto the streets to beg. It's a very bleak outlook unless some financial help is received immediately."
You can read that story at thethaiger.com
Keep in contact with The Thaiger by following our Facebook page.
Never miss out on future posts by following The Thaiger.
Banned politician says government silencing him by invoking Lese Majeste law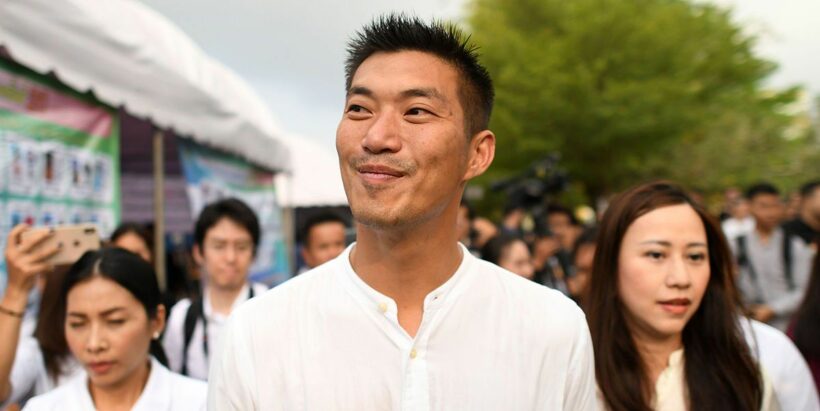 A banned politician, who criticised the government's Covid-19 vaccine plan, is claiming the government is silencing him (again) by invoking the Lese Majeste lawagainst him. The alleged defamation case concerns his questioning of using one of the king's companies as part of the Covid-19 vaccine strategy that he says will slow down the process of inoculations.
Thanathorn Juangroongruangkit accused the government of PM Prayut of relying too much on Siam Bioscience to help in the vaccine plan, and pointed out that it is owned by the Crown Property Bureau, the organisation that manages billions of dollars in investment under the king's personal control.
Siam Bioscience agreed to manufacture AstraZeneca's Covid-19 vaccine and supply it domestically and across Southeast Asia. but Thanathorn says the deal "lacked transparency" and it was given an unfair advantage over other companies after the government ordered 61 million doses of the vaccine.
He says the government is slowing down the process by relying on just 1 company and points to other countries as they are already starting to inoculate residents. Both AstraZeneca and Siam Bioscience have not commented on his allegations, while the government has filed a complaint against Thanathorn citing the royal insult law under article 112 of the criminal code that can send law-breakers to prison for up to 15 years.
"The deals were not negotiated independently of each other. There was no selection process or comparison so questions must be raised."
But a government spokeswoman, Ratchada Dhanadirek, maintains the filing of the criminal complaint was not politically motivated. Last year, Thanathorn was banned from politics for 10 years after a court dissolved his Future Forward Party for illegal loans, charges which were upheld by the Constitutional Court.
Meanwhile, others are criticising the government's announcement to allow local municipalities to pay for vaccines as they say it coincides with upcoming elections. They point out that the government should pay for the vaccinations, especially in Bangkok, as they say the government has the funds to do so.
SOURCE: Bangkok Post
Keep in contact with The Thaiger by following our Facebook page.
Never miss out on future posts by following The Thaiger.
Thailand News Today | Gambling crackdown, Seafood market to reopen, Vlogger challenge | Jan 21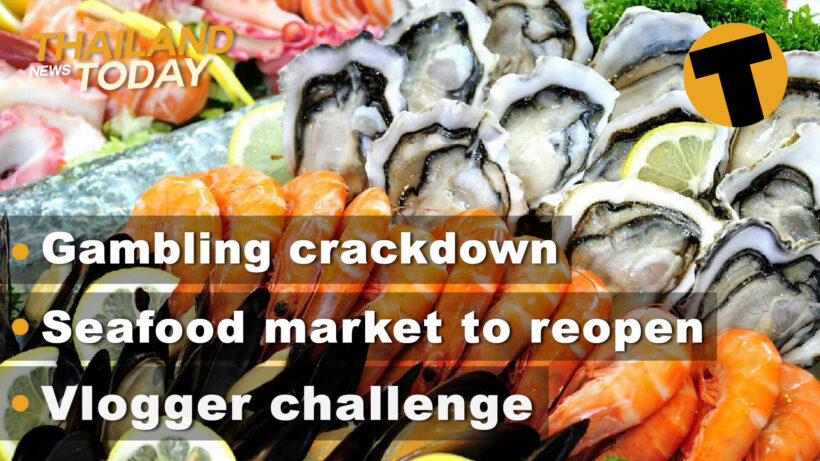 In a nationwide crackdown on gambling, police in the Isaan province Khon Kaen raided a warehouse and seized more than 400 slot machines.
Acting on a court warrant, police searched the warehouse. The locks on the door had been changed and police had to break into the warehouse. Inside, canvases covered 418 slot machines. Police say the machines were "plug and play" ready to go.
Officers say they believe the warehouse was linked to an illegal gambling den in the province… surely, not another one. No arrests have been made and police are still investigating.
After nearly recovering from Covid-19, Samut Sakhon's governor is back on a ventilator after nearly a month receiving artificial creating support. Doctors are currently monitoring the Governor's condition hourly.
While the 58 year old governor's Covid-19 infection had subsided, the virus negatively affected his lung function, according to doctors. They reported today that a bacterial infection is now destroying some of his lung tissue.
They also said that the governor's brain function has been affected by the Covid-19 virus, but the spokesperson didn't go into specific details.
Last week, doctors announced Verasak's condition was improving and he would be taken off the ventilator.
Speaking of Samut Sakhon, the province's Central Shrimp Market, the original epicentre of the latest wave of Covid-19 that kicked off on December 20 last year, is ready to reopen by the end of January after a big clean up.
The reopening is considered "important" to the provincial economy, according to the province's deputy governor. It will also be a new beginning for the workers, mostly migrant workers, who have been so profoundly affected by the cluster.
The Market has been shut since December 20 after more than 500 cases of Covid-19 were detected, following nearly 7 months of single digit daily infection reports.
Since then, nearly 5,000 accumulative cases have been detected as a result of the cluster… mostly migrant workers, and most from Myanmar. Some 331 are still in hospital.
The Koh Larn community committee is asking the Chon Buri provincial communicable disease committee to consider reopening the island after being affected by the restriction measures from January 5. The island is currently almost cut off from traffic from the mainland.
Koh Larn, one of the province's popular tourist destinations off the coast of Pattaya, has been massively affected by the restrictions.
The Koh Larn community committee says all stringent control measures are in place now, so there wouldn't be a problem if they can get back to operation again.
Air pollution in Bangkok is expected to get worse over the next few days as pollutants are getting trapped in the atmosphere thanks to a recent cold spell and a lack of wind to blow the haze away from the city. In response to the unhealthy air pollution, The PM's Office permanent secretary says he has asked several ministries to step up efforts in combatting the PM2.5 micron 'dust' particulate that has blanketed the city.
He says…. vehicle exhaust fumes, construction sites and burning garbage in open areas is not helping."
"To add to the problem, the cold spell is creating an "inversion layer" which stops air below it from rising and trapping pollutants."
As usual, Bangkok officials are looking to some of the smaller, localised traffic issues to blame, although the annual "smoke from the north" problem remains the key and overriding issue regarding Bangkok's smog problem months. The local traffic pollutants, whilst ever-present, don't cause the skyline smog and haze for the rest of the year.
And when the Thais refer to a "cold spell" it usually means the ambient morning temperature has dropped to the low 20s. In other parts of the world that would be considered a heat wave!
Keep in contact with The Thaiger by following our Facebook page.
Never miss out on future posts by following The Thaiger.
Government is to allow people to use "legal" parts of cannabis in business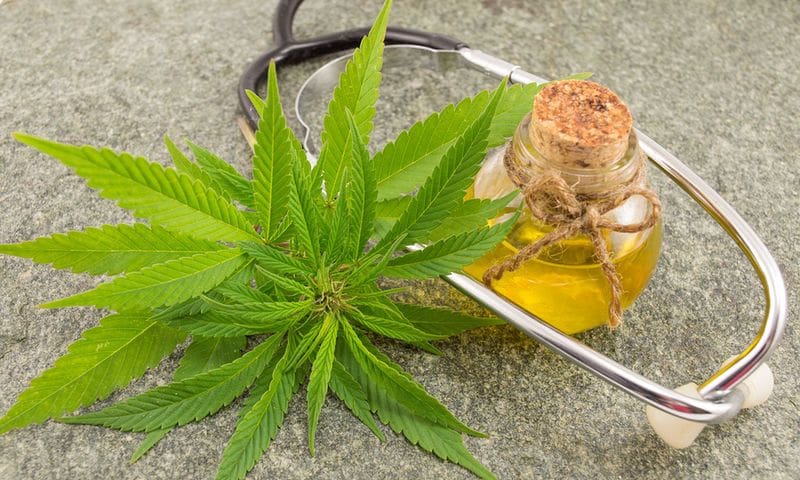 With intentions to promote cannabis as the country's potential new cash crop, the government is preparing guideline to allow people to produce, sell or own cannabis and hemp. The permitted businesses, including textile, pharmaceutical, and cosmetics will be able to register to receive FDA permissions from January 29.
According to the FDA secretary-general, leaves, stalks, stems, roots, flowers, and seeds are not in a list of legal parts as they have high drug content (is there anything left?). Individuals are still not allowed to grow both cannabis and hemp without authorisation. Import and export of hemp must seek permission from the FDA Office as well.
Interested applicants in Bangkok can register at the FDA Office, while those in upcountry can contact the provincial public health offices. Courses and training about how to start a business using marijuana plants will be provided under the collaboration of the Education Ministry and Public Health Ministry.
However, a traditional medicine expert with Chaopraya Abhaiphubejhr Hospital, suggests that 6 groups of people should avoid food and drink with marijuana, including those with liver and kidney problems, heart disease patients, people aged below 25, pregnant women, breastfeeding mothers, and those taking stimulant medications.
SOURCE: Bangkok Post
Keep in contact with The Thaiger by following our Facebook page.
Never miss out on future posts by following The Thaiger.