Thailand News: Haad Yai blasts wound 10; Yingluck's fate decided today; Aftershocks continue; AMLO busts Bt1bn smuggling ring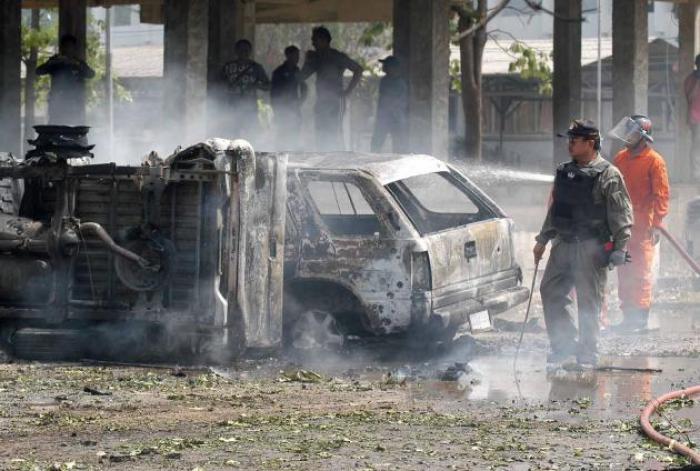 PHUKET MEDIA WATCH
– Thailand news compiled by Gazette editors for Phuket's international community
Two blasts rock Haad Yai, wounding 10 people
The Nation / Phuket Gazette
PHUKET: Two large bomb attacks were carried out yesterday in Haad Yai business district of Songkhla province, wounding 10 people and causing large fires and heavy property damage.
Initially it was reported that about five simultaneous bomb attacks had taken place after the first went off at 1.45pm, but later police and provincial authorities confirmed that there were just two.
Haad Yai police chief Pol Colonel Phassakorn Klanwan said multiple explosions of gas cylinders in a car, to which one of the bombs was attached, misled people into believing there were several simultaneous bomb attacks.
However, the first blast was a motorcycle-bomb planted at a convenience store on Phol Phichai Road across from Chunkgolpaktai Technological College, which wounded six, Phassakorn said.
No serious injuries
The second bomb, which went off 10 minutes later, was planted underneath a confiscated car parked near the construction site of police flats inside the Haad Yai police station complex, he said. None of the 10 victims, including two policemen, were seriously wounded, provincial Governor Krissada Bunraj said.
Phassakorn added that security camera footage would be used to identify who planted the bombs and when they were planted. Police bomb disposal personnel will release details about the type of bombs used.
Fires blazed at the two bomb sites for about an hour before they were extinguished and left many vehicles parked nearby heavily damaged.
A high-ranking security source said later that those behind the bomb attacks were the same group reported to have stolen vehicles – a motorcycle in Yala and a pick-up truck in Pattani.
They allegedly arrived in Hat Yai in the morning, and left after the bombs went off.
The source admitted that security had been lax, and exploited by the attackers.
Meanwhile, national police chief Pol General Adul Saengsingkaew has instructed local police units to be stationed at key locations to safeguard them, while Explosives Ordnance Disposal units were inspecting the sites and determining the sizes and types of both bombs.
PM's fate to be decided today
The Nation / Phuket Gazette
PHUKET: The Constitution Court will today hand down a historic verdict that will have a major influence on the prolonged political impasse, as it rules on whether to dismiss caretaker Prime Minister Yingluck Shinawatra from office in an abuse-of-power case.
"The hearing is over… the court has decided to rule on May 7 at noon," court president Charoon Intachan announced yesterday after hearing the testimony of Yingluck and three other witnesses in the case involving National Security Council (NSC) chief Thawil Pliensri's removal.
The case – one of two potential knockout legal moves against her premiership – comes as Thailand's political crisis reaches a critical juncture, with the anti-government People's Democratic Reform Committee (PDRC) still rallying on Bangkok's streets – albeit in diminished numbers – and Yingluck's supporters also threatening to rally to defend her.
If found guilty, Yingluck will lose her status as prime minister, and the ruling could oust her entire Cabinet, which would create a political vacuum, likely leading to more political turmoil.
Six months of political street protests have so far failed to force Yingluck from office, with the PDRC demanding that she stand down to pave the way for an appointed government that would institute reforms before the next polls.
Observers now believe the legal challenges against her appear poised to end her administration.
Interior Minister Charupong Ruangsuwan yesterday said the ruling Pheu Thai Party, of which he is leader, had worked out a plan to cope with a negative verdict from the court.
"If we [the whole Cabinet] are sacked [from office], there will be chaos. But we realise we will be [forced] out," he said.
The court yesterday heard the testimony of four witnesses in the case. The witnesses were Thawil, Senator Paiboon Nititawan – who had brought the case to court – former national police chief Wichean Potephosree, who replaced Thawil, and the PM.
Paiboon filed the legal complaint against Yingluck, accusing her of abusing her authority in moving Thawil to an advisory post so that General Priewphan Damapong, the brother of Khunying Potjaman Na Pombejra -Thaksin's ex-wife – could become the national police chief.
The Supreme Administrative Court had earlier ruled the removal to be an unlawful transfer, which led to Thawil's reinstatement as head of the NSC.
In his testimony, Paiboon asked the court to order the appointment of a new PM by constitutional means within seven days of its verdict, should it rule against the caretaker government.
Yingluck, who testified to the court in person, said: "I deny the allegation … I didn't violate any laws, I didn't receive any benefit from the appointment," she told the court.
Arguing against the allegation that she had had Thawil transferred to benefit her family, Yingluck told the court that Thaksin had already divorced Potjaman before Thawil's removal.
She also testified that she had assigned then-deputy PM Kowit Wattana to be in charge of the Royal Thai Police and security affairs.
She said she had not at the time considered the transfer of the police chief and the NSC chief, because she and her Cabinet trusted Kowit and believed that he had duly considered the matter. In defending her status, Yingluck said in an eight-point statement that her premiership and the Cabinet's status had in fact ended on the day the House of Representatives was dissolved last December.
Yingluck insisted that she and her Cabinet, which had already lost their status upon the dissolution of the House, would continue to perform their duties in a caretaker capacity under Article 181 of the Constitution until a new government was formed.
In his testimony yesterday, Wichean said his own transfer had been made with his consent.
"The transfer was [a result of] my disappointment that my [then] supervisor Pol Captain Chalerm Yoobamrung harshly blamed me. He said the police protected gambling dens and brothels. That [statement] damaged the people's faith. "When I [as the national police chief] was thus accused, I sought advice from Kowit Wattana saying I couldn't work with such a supervisor," he said.
Yingluck has also been charged by the National Anti-Corruption Commission (NACC) with neglect of duty in connection with the costly rice-subsidy scheme.
The NACC may decide whether to indict Yingluck tomorrow at the earliest, and by May 15 at the latest.
If indicted, the PM must be suspended from office and face an impeachment vote in the Senate, which could lead to a five-year ban from politics.
Possible scenarios:
Prime Minister Yingluck Shinawatra continues serving as caretaker PMYingluck is the only one who must vacate her postYingluck must leave her post but the caretaker Cabinet can continueYingluck and the ministers who took part in the Cabinet's resolution on the transfer of Thawil must step downYingluck and the entire Cabinet must goYingluck and th
— Phuket Gazette Editors
Keep in contact with The Thaiger by following our
Facebook page
.
Thai app will ease expat immigration woes and make 90 day reporting simple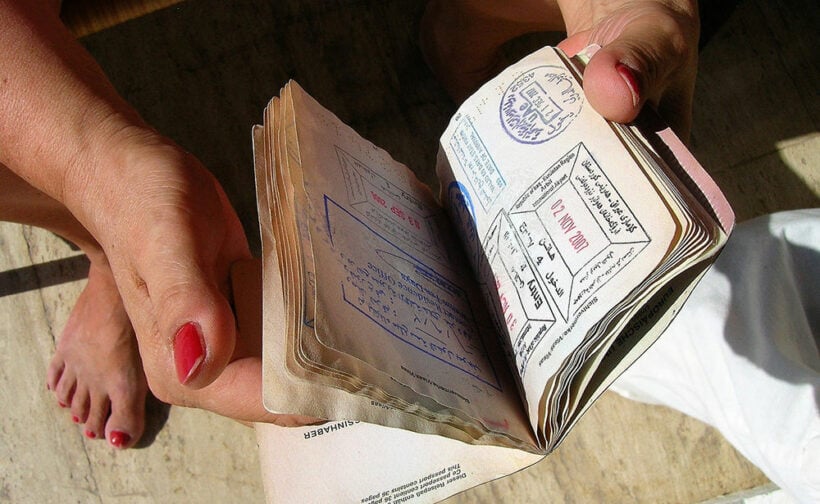 The "OSS Foreigner" app is coming, and you will be able to use it for 90 day reporting, according to the Secretary-General at the office of the PM.
Dr Kobsak Pootrakool says the planned app can be used for all immigration reporting, including 90 day reports, adding that typing in the required data and uploading a selfie will accomplish the same result as filling out paperwork at the local immigration office but without having to make the trip there.
Dr Kobsak has been given responsibility for sorting out the TM30 debate and says the immigration app, called OSS Foreigner, is nearly complete and should make all those who live and work in Thailand feel more welcome and make compliance easier and more convenient.
The TM30 form, and its companion, the TM28, have been a source of expat displeasure over the past five months since the immigration department decided to enforce a little-used 1979 law that required foreigners to report their whereabouts if they had stayed overnight at an address different from their registered address.
This latest move comes as part of a wider program to make Thai public services more efficient, with Dr Kobsak making the announcement while outlining plans for all Thai government departments to embrace digital technology by as early as 2022. Meanwhile, the Deputy PM Somkid Jatusripitak is championing a programme to improve Thai public services for both Thai citizens and foreigners.
"The government's new approach to IT and digital technology is designed to deliver a smarter, easier service as part of the Thailand 4.0 economic model."
SOURCE: The Pattaya News
Keep in contact with The Thaiger by following our
Facebook page
.
Karaoke premises raided in central Thailand, 3 underage sex workers rescued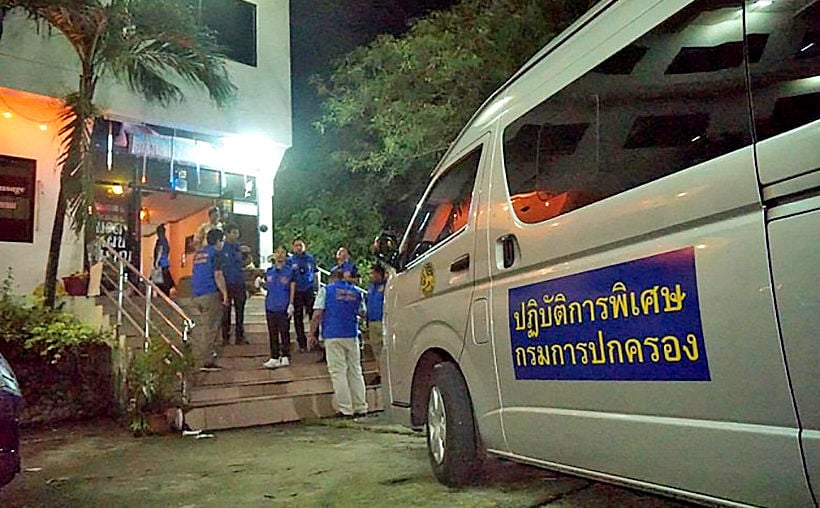 The Nation reports that 3 underage sex workers have been rescued after raids on a karaoke restaurant and a karaoke massage parlour in Ang Thong, central Thailand.
The raids were confirmed at a press conference held by Ronnarong Thipsiri, Head of the Department of Provincial Administration's investigation and suppression division, along with Sakda Bandasak, sheriff of Ang Thong's Muang district. Ronnarong alleges both premises were using the underage girls as prostitutes.
"We collaborated with Damrong Dhama Centre and anti-human trafficking organisations and learnt that two karaoke joints in Ang Thong were employing underage sex workers. These were the Chil Chil Karaoke on Highway No. 3064, Pa Ngiew sub district of Muang district, and Jittra Karaoke on the ground floor of a hotel in Muang district."
During the raids, police identified 6 sex workers offering services to a group of customers. Four of the girls were Thai and two were from Laos. Three were under the age of 18, with the youngest being 15 years old. A large number of used condoms were also found.
Somjit Phetwijit and Aphirom Pheungpracha, the owners of Chil Chil Karaoke and Jittra Karaoke respectively were arrested and charged with human trafficking, solicitation of prostitution, prostitution of an underage person, and opening an entertainment facility without a licence.
A 17 year old girl from Jittra Karaoke told the press she was hired to sit and drink with clients and was paid 50 baht each time a client ordered a drink.
"Clients can buy sex for 1,500 baht a time or pay 3,500 baht for a whole night. They can either use massage rooms in the back or bring the girls to other hotels of their choice."
SOURCE: The Nation
Keep in contact with The Thaiger by following our
Facebook page
.
Singha grabs a 90% stake in Thailand's Santa Fe restaurant chain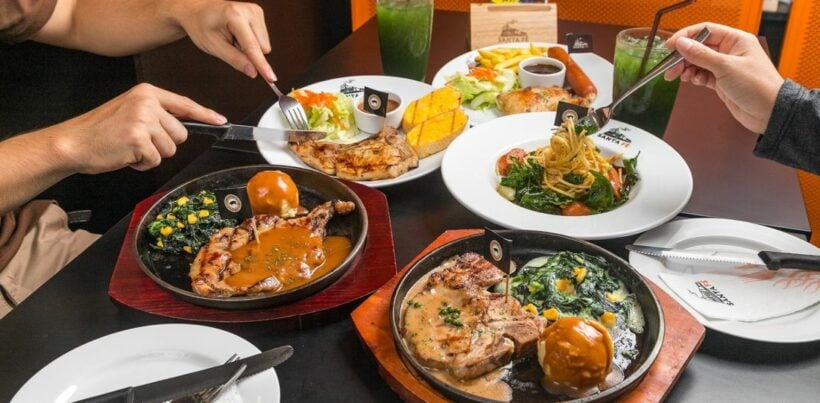 (…or is that a 90% 'steak'?)
PHOTOS: Wongnai
DealStreetAsia, an investor news site reporting on Asian business, confirms that Singha Corporation has purchased a majority stake in the Thai restaurant chain, Santa Fe. It's understood that Singha purchased the shares held by Lakeshore Capital for approximately US$50 million or 1.53 billion baht, giving it a 90% stake in the chain seen in most Thai shopping centres.
The Nation reports that Singha will now oversee over 110 restaurants across Thailand in one of the country's biggest food industry deals of the year. The company first turned its attention to the food industry two years ago, launching Food Factors Company under the Boon Rawd Brewery group.
WongnaiFood Factors aims to make 5 billion baht over 3 years under the stewardship of Piti Bhirombhakdi. The company has an ambitious long-term target of 10 billion baht a year, along with plans to be listed on the stock exchange.
The Santa Fe chain was established in 2003 by Surachai Charn-Anudet's KT Restaurant Company, with the aim of becoming a major competitor to Sizzler, the American chain brought to Thailand by Minor Food.
SOURCE: The Nation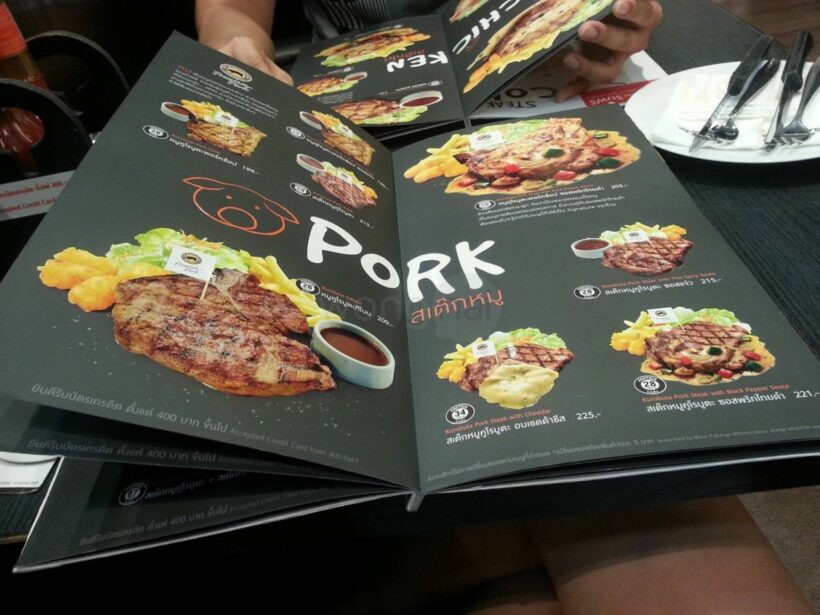 Keep in contact with The Thaiger by following our
Facebook page
.