Thailand News: Asean not ready – yet; Cig warnings; Special law for rubber protests; Kingdom told to prep for old age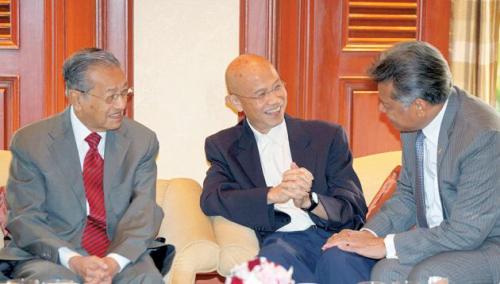 PHUKET MEDIA WATCH
– Thailand news compiled by Gazette editors for Phuket's international community
Asean is not yet ready for integration, Mahathir says
The Nation / Phuket Gazette
PHUKET: Singapore is the only Asean member that will be completely ready for economic integration under the Asean Economic Community (AEC) by 2015, and some of the group's poorer members should be allowed to retain their economic protections, former Malaysian prime minister Mahathir Mohamad said yesterday.
"The poorer members of Asean are not yet ready for the AEC. Even the richer members are not really ready for the AEC. This is because their domestic policies are not similar," Mahathir told a conference on "Assessing Asean's Readiness by Country" held by Krungthep Turakij newspaper at a Bangkok hotel.
Singapore is best prepared for the AEC because the city-state is a free port that has never relied for long periods on tariffs, he said. Other economies depend heavily on tariff duties, Mahathir said, noting that even his own country is second to Singapore in terms of readiness.
Asean members have the ambition to liberate and integrate their economies by promoting free movement of goods, investment, services and manpower by the end of 2015. Tariffs and non-tariff barriers are being pushed down and will be eliminated eventually.
If Asean sticks to its original schedule for economic integration, some countries might face difficulties, Mahathir said. "We should come together, but we should allow countries like Cambodia, Laos and Myanmar to protect their economies."
Different strategies can achieve different results from trade liberalisation, such as with automobiles in Malaysia and Thailand, he said. He noted that Malaysia had invested a lot to develop its own automobile manufacturer – Proton Holdings – but had derived less benefit from the effort than Thailand had from its strategy of assembling foreign automobiles.
Mahathir suggested Asean look to the crisis in the European Union as a lesson for Asean integration.
"We cannot reject unity outright. On the other hand, we cannot just unite simply because the Europeans united. We need to know first why the EU has seemingly failed," he said.
Europe is today an unequal community, he said. Countries in Eastern Europe as well as Spain, Portugal and Greece were relatively less developed and had low-cost economies, which formerly attracted tourism and investment from richer nations. Things changed when poorer European nations adopted the single euro currency. The rate of conversion was not properly worked out and the cost of living climbed. Some countries that are now in crisis made the mistake of borrowing money to meet their shortfalls and to sustain their high-cost living standards, he said.
The former Malaysian premier suggested Asean not make Europe's mistake of adopting a single currency. Currency in this region could be traded but all individual members should retain their national currencies, he said. The trading of currency should be based on gold to make it more stable, he said. "We do not have a gold-based currency trade now and this may hamper the implementation of the AEC in 2015," Mahathir said.
Former Asean chief Surin Pitsuwan said the association should boost trade within the group in order to realise its integration. Trade among the 10 nations accounted for only 25 per cent of their combined US$2.7 trillion (Bt85.7 trillion) in international trade, he said.
Most Asean members – the exceptions are Singapore and Brunei – are middle or low-income countries, Mahathir said. Malaysia is moving to high-income status quickly, but the rest should put more effort into investing more in research, technology and innovation, he said.
While eliminating tariff duties, Asean members should not put more non-tariff barriers into their trade regimes, he said.
Asean members have ratified 75 per cent of agreements to form the community, but that is not enough. It needed to do more to push forward integration. The group should allow free movement of professional workers to cross borders, otherwise integration would not happen, he said.
Court asked to okay larger tobacco warnings
The Nation / Phuket Gazette
PHUKET: The Public Health Ministry yesterday filed an appeal with the Supreme Administrative Court asking that the ministry be allowed to mandate larger health warnings on cigarette packs.
The move follows last month's suspension by the Administrative Court of a plan under which tobacco firms must increase the size of the warning graphics from 55 per cent of the pack surface to 85 per cent.
Disease Control Department deputy chief Dr Nopporn Cheanklin said the ministry's appeal asked the court to force cigarette makers to use 10 warning graphics from October 2. It would also force them to enlarge the graphics so they cover up to 85 per cent of the packaging surface.
Public Health Minister Pradit Sintavanarong said at least nine cigarette makers had complied with the ministerial announcement and changed the warning graphics. Two of them had already shipped their products to Thailand.
Cha-uat district under special law
The Nation / Phuket Gazette
PHUKET: Nakhon Si Thammarat Governor Viroj Jivarungsan is implementing a special law for another 24 hours so state authorities have time to make a decision on what control measures they will put in place to cope with rubber farmers' protests. Security is also being beefed up at key locations and government buildings.
After the Cabinet chose not to implement the Internal Security Act yesterday, Viroj decided to declare Cha-uat district's Khuan Nong Hong Intersection as a restricted area under the Disaster Prevention Act of 2007 for 24 hours since Monday night.
However, insisting that her government would resolve the problem lawfully, Prime Minister Yingluck Shinawatra said she believed the Disaster Prevention Act was good enough to control the situation. She has also given her deputies Kittiratt Na-Ranong and Yukol Limlamthong the task of setting up mid- and long-term measures with operators of processed rubber businesses.
Meanwhile, protesters continued blocking a section of Highway 41 with pipes and tree branches. Security officials set up a checkpoint about a kilometre from the protest site in order to ensure no weapons were being taken in and urged motorists to take alternative routes.
At a meeting with related officials yesterday, Viroj urged agriculture officials to inspect rubber stocks at areas near the protest site since he had heard that some shops were hoarding rubber and supplying food to protesters. The meeting was also told that Army Region 4 had decided to set up a war room to provide back-up in case of emergency.
Provincial police deputy chief Suthat Chansawat said 119 police officers had been injured, nine state vehicles damaged and three guns had gone missing during Monday's clash.
Viroj had earlier told Thai PBS TV that negotiations were going ahead but rubber growers continued to add demands. Other than demanding that the government boost the price of rubber from Bt90/kg to Bt120, "they are now demanding that the PM attend parliamentary sessions and sit at the negotiation table. These demands come from nowhere", he said.
Meanwhile, PM's deputy secret
— Phuket Gazette Editors
Keep in contact with The Thaiger by following our
Facebook page
.
Never miss out on future posts by
following The Thaiger
.
Thailand News Today | Waiting for vaccine, new face of Thailand expats, teacher complaints | Oct 1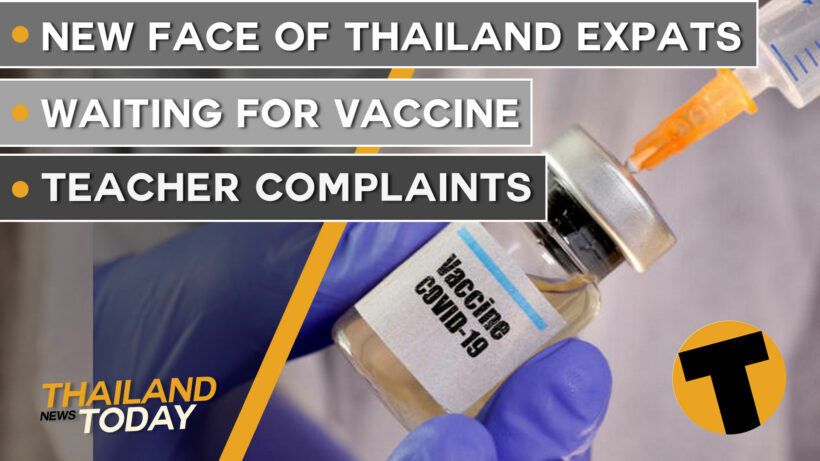 Daily Thai news on The Thaiger. All the latest information about Thailand, Monday to Friday on Thaiger News Today.
Thailand beaches may limit visitors until Covid-19 vaccine is available
Beaches and national parks might not fully open to international tourists until a Covid-19 vaccine is available. The claim comes from the Tourism Council of Thailand president. Around 120 to 150 tourists departing from China are set to arrive in Phuket on October 8 after a 6 month ban on international tourists. They'll have to go through a 14 day state quarantine, but after that, they may not be able to enjoy some of the island's beaches. A report from Bloomberg says it's "unlikely" beaches and parks will fully open to overseas travellers until a vaccine becomes available. At this stage there are still many questions about a successful vaccine either becoming available or the efficacy of such a vaccine even when it is. Then there are questions about whether getting a vaccine will become a condition of travel to Thailand or internationally. For the time being, only tourists on select charter flights with a 90 day Special Tourist Visa can enter the country. "It's good for the country to reopen even if it's just for trial … Once we've tested our reopening plan for a month, we can assess how to go forward and allow more visitors to come in."
Changing face of Thailand's expats
Thailand's dominant working expat nationality in past decades has been Japanese, currently making up 18% of expatriates in the country. But that dominance is about to be overtaken. While Japanese expatriate numbers are decreasing, a CBRE report notes that Chinese and Filipino expats are on the rise in Thailand. There were 28,560 Japanese expats in Thailand as of Q3 2020, just ahead of the Chinese expat contingent at 25,811. As China's manufacturing has shifted overseas and Filipino expatriates have increased in line with local demand for teachers fluent in English, there's been a continuing de-centralisation of the expat communities living in Thailand. You can read more about that report, and the effects on the Thai property market at thethaiger.com
More reports of alleged student abuse, parents file complaint against teacher
More reports of teachers allegedly abusing their students have come to light after a Nonthaburi teacher was caught on video pushing a kindergarten student to the floor, pulling a student across the floor and repeatedly hitting other students. Now more classroom videos of teachers allegedly abusing their students are being widely shared online as well as photos of children's marks and injuries from the alleged abuse. Meanwhile, the main Thonburi school, at the centre of the current allegations, has agreed to pay compensation, including refunding school fees, paying medical costs, and better screening and scrutiny of teaching staff.
Contestant eliminated from Miss Universe Thailand after manager infiltrates organising committee
One of the favourites to take the Miss Universe Thailand title when the contest is held on Saturday, October 10, has just been kicked out for breaking the rules. Chayathanus Saradat, also known as "Cheraim", is accused of allowing her manager and chaperone to infiltrate the organising committee. It's understood he manager, aka "Ken", attended numerous committee meetings, potentially getting the inside scoop on what questions contestants might be asked, and giving his client an advantage. Thailand still has a fascination for the 'beauty contestant' format and there are hundreds of such contests conducted around the country each year.
Police confiscate 300 kilos of marijuana in central Thailand drugs bust
A drugs bust in the central province of Nonthaburi, just north of central Bangkok, has netted 300 kilos of marijuana, valued at around 2 million baht. Anti-narcotics officers confiscated the haul yesterday when they apprehended 3 men in a department store car park. Thai Residents reports that dried marijuana usually fetches around 6,500 baht per kilo on the black market. It's understood this consignment was on its way to a Bangkok-based dealer when it was intercepted.
Keep in contact with The Thaiger by following our
Facebook page
.
Never miss out on future posts by
following The Thaiger
.
Travel agents push to end quarantine for tourists from countries at low risk for Covid-19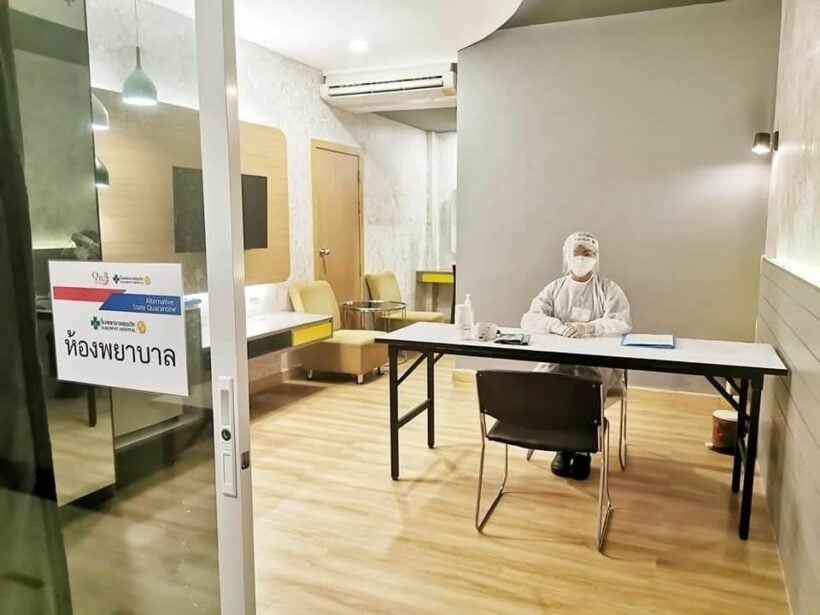 Travel agents are pushing to end the 14 day quarantine required for foreign tourists arriving from countries classified as a very low risk for spreading Covid-19, hoping the government will agree with the idea and start in December. The move could bring in at least 100,000 tourists per month, according to president of the Association of Thai Travel Agents, or ATTA, Vichit Prakobkoson.
The thought of 2 weeks in isolation before enjoying a vacation turns away a lot of potential tourists. Vichit says the idea of quarantine "repulses" them. But some tourists are still onboard with travelling to Thailand, even if that means spending 14 days in quarantine.
Around 120 to 150 tourists on the new Special Tourist Visa are set to arrive next week from China to Phuket after a 6 month ban on international tourists. The tourists are required to quarantine for 14 days at a state approved facility. The new visa allows a 90 stay and can be renewed twice, adding up to about 9 months.
Vichit says new measure won't be enough to revive Thailand's crippled tourism industry which took a hit when the country halted international travel to control the spread of the coronavirus. 1,200 foreign tourists are expected to arrive each month under the new Special Tourist Visa, but Vichit says the number of monthly tourists could increase to 100,000 each month if the quarantine is waived for people from countries consider low risk.
"The government should challenge and revoke the state quarantine, if possible, by this December for certain countries. If so, approximately 100,000 foreigners a month would travel to Thailand and might stay for 5 to 7 days."
SOURCE: Pattaya News
Keep in contact with The Thaiger by following our
Facebook page
.
Never miss out on future posts by
following The Thaiger
.
Opening borders could cause a second Covid-19 outbreak, epidemiologist says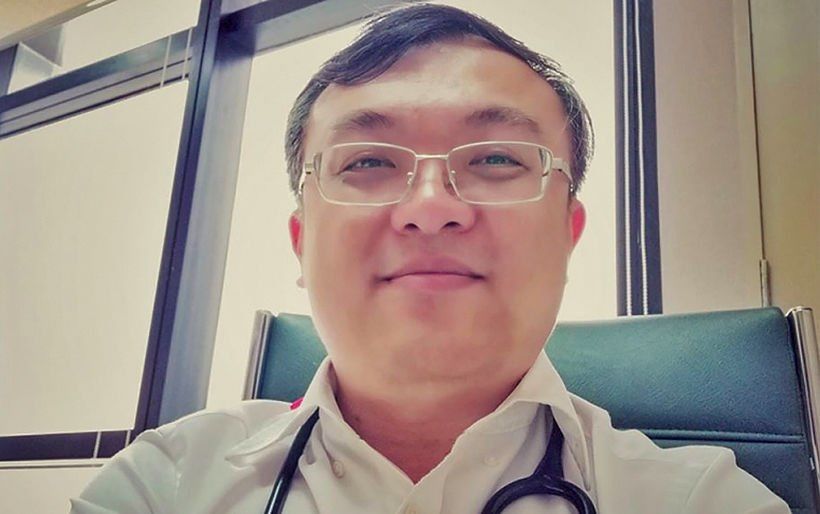 Opening Thailand's borders to foreign tourists may open a "Pandora's box" of Covid-19 infections, according to leading epidemiologist on the Chulalongkorn University Faculty of Medicine Thira Woratanarat. After a 6 month ban on international tourists, the first group of travellers on the new Special Tourist Visa are set to fly from China to Phuket on October 8. Thira says the move puts the country at risk of a second coronavirus outbreak.
"If the country decides to take risks, everyone must rely on themselves because this is a war between virus and humans and people need to survive… The country will be a new endemic area if the government cannot contain the spread of the disease effectively. And even if there is a Covid-19 vaccine, it might be too late."
The 120 to 150 tourists arriving next week on the Special Tourist Visa are required to quarantine at a state approved facility for 14 days. They are also required to be tested for Covid-19 before their flight and before being released from quarantine.
Thira has been vocal for months on his disapproval for opening the borders to foreign tourists and has stood firmly against proposals like so called "travel bubbles." He says the coronavirus cases across globe have continued to raise and warns that people in Thailand should still abide by coronavirus prevention measures like wearing a mask.
"Many countries are still under the severe pandemic and have an infection rate 20 times that of Thailand's, so Thailand will be at a risk of becoming a pandemic hotspot after the country is reopened."
SOURCE: Nation Thailand
Keep in contact with The Thaiger by following our
Facebook page
.
Never miss out on future posts by
following The Thaiger
.