Thailand News: Army warns may use full force; Quake villagers still in fear; Thai Mers cases under watch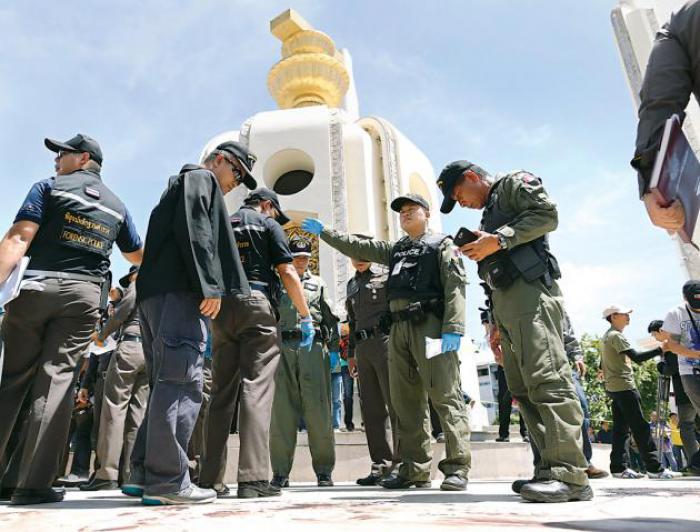 PHUKET MEDIA WATCH
– Thailand news compiled by Gazette editors for Phuket's international community
Army warns it will use 'full force'
The Nation / Phuket Gazette
PHUKET: The mounting death toll of anti-government protesters has triggered the Army's strongest reaction, saying it may need to resort to "full military force" if the bloodshed continues.
"I want to warn every group, especially those using violence and war weapons against innocent civilians, to stop now. If this goes on, the military may be needed to come out to restore peace and order," Army chief General Prayuth Chan-ocha said in a statement.
The troops "may need to use full force to resolve the situation" if the violence escalates, he said, adding that "decisive measures" would be inevitable if common citizens are hurt.
The message, which came after grenade and gun attacks on the main protest site early yesterday killed three people and wounded 22 others, was aimed at individuals or groups who continue harming common people, Prayuth said.
They will have to face absolute legal measures. They will not be able to ask for any compensation. Those planning to raid or seize military venues should stop immediately, the statement said.
Military commanders can impose martial law in specific areas in the event of war or riot, but Prayuth, who now also serves as deputy director of the Internal Security Operations Command, did not mention that in his statement, which was read out by deputy Army spokesman Colonel Winthai Suvari.
Meanwhile, the Senate has come up with an eight-step road map to lead the country out of the political deadlock, according to sources.
The Upper House will seek a Constitutional Court interpretation as to whether caretaker Deputy Prime Minister Niwattumrong Boonsongpaisan can serve as acting prime minister. If he has no power to do so, the Senate Speaker, in his capacity as Parliament president, should have the authority to nominate a prime minister for royal endorsement, the sources said.
An interim government is expected to be in office for 18 months or longer to prepare reform proposals before a new general election is held, according to the guidelines.
The ruling Pheu Thai Party totally disagrees with any proposal to appoint an unelected prime minister and will not join the meetings hosted by acting Senate Speaker Surachai Liengboonlertchai, supposedly aimed at finding a way out of the political stalemate.
Pheu Thai issued its own 11-point statement reiterating that Surachai has no legal power to hold such sessions, even though they would be informal.
Its statement said the senators' discussions with independent organisations, universities and other groups had the ulterior motive of lending legitimacy to the campaign by anti-government leader Suthep Thaugsuban to appoint a new prime minister. It said this could lead to more trouble.
Pheu Thai also admonished Surachai for helping Suthep, who has been charged with sedition, to seize power from the government.
"A new prime minister who is unlawfully appointed will face opposition from the people, and he will be unable to run the country normally. The problem will expand and the crisis could turn into a civil war," the party said in its statement.
Democrat Party leader Abhisit Vejjajiva questioned the legitimacy of the caretaker government after Yingluck Shinawatra was dismissed as prime minister by the Constitutional Court recently for abuse of power.
"What is the point of the Cabinet members keeping their seats when they can no longer tackle the country's many problems that have remained unsolved?" said Abhisit, whose party boycotted the February 2 election.
In a crisis like this, an interim government headed by a "politically neutral person" is needed to run the country for a short period of time, he claimed.
"This is the best way for the country's democracy to move on," he said.
Quake-hit villagers still in fear
The Nation / Phuket Gazette
PHUKET: NEARLY two weeks after the 6.3-magnitude earthquake that rocked the country's north, many people in a hard-hit village in Chiang Rai province remain too frightened to move back to their homes. Several children in the north, who start their new semester today, will have to study in temporary classrooms.
"Locals here are still living in a shelter," Narong Kijpitak, the head of Ban Pa Lan village, said yesterday.
He said 90 of the 107 houses in Ban Pa Lan sustained damage from a quake that also caused a long crack in the middle of the village. "The crack is more than 100 metres long. Mud gushed out of the crack too, prompting locals to flee en masse."
Although the mud has stopped bubbling up, most locals continue to live in either provided shelter or in tents.
More than 700 aftershocks have taken place since the quake. The tremors have hit several schools hard. Apichart Jeerawuth, secretary-general of the Office of the Basic Education Commission (Obec), said 61 schools were damaged and engineering teams would take about one more week to inspect all affected schools and determine their safety.
"The hardest hit to date has been Mae Lao Witthayakom School. All three of its buildings will have to be brought down," he said.
He believes Obec will have to find well over Bt500 million to repair or rebuild quake-hit schools.
"We have some Bt100 million only. So we will need to request Bt400 million more from the central budget," he said.
Phanphittayakom School director Sanong Sujarit said he was worried about one dangerous building at his institute.
"Engineers have told us that the damaged building is dangerous," he said.
Although the affected building is cordoned off, he remains worried about the safety of students and teachers. He is not sure when the budget for the demolition of the building will be approved.
Both Mae Lao Witthayakom and Phanphittayakom schools are in Chiang Rai province, which bore the brunt of the quake and aftershocks. Chiang Rai Governor Pongsak Wangsamer said officials continued to survey damaged properties as the aftershocks continued.
A 4.4-magnitude quake was recorded at 12.23am yesterday. Smaller tremors followed hours later.
"At this point, more than 8,000 houses have been damaged by the recent tremors," he said, adding that the government had transferred Bt184 million to his provincial authority to give financial assistance to victims.
Owners of each damaged house will get no more than Bt33,000 in compensation.
Potential Mers cases placed under watch
The Nation / Phuket Gazette
PHUKET: The Disease Control Department revealed yesterday that 17 people in Thailand were being closely monitored for Middle East respiratory syndrome coronavirus (Mers-CoV).
Dr Sopon Mekthon, the department's director, said three were from Bangkok, six from Pattani, four from Phetchaburi and one each from Samut Prakan, Yala and Trang. One of those under watch is a Saudi national. So far, laboratory tests have not found anybody infected, the doctor added.
Mers is a new virus that is being referred to as the Middle East's version of severe acute respira
— Phuket Gazette Editors
Keep in contact with The Thaiger by following our
Facebook page
.
Never miss out on future posts by
following The Thaiger
.
International travel in 2021 is unpredictable – Tourism Authority of Thailand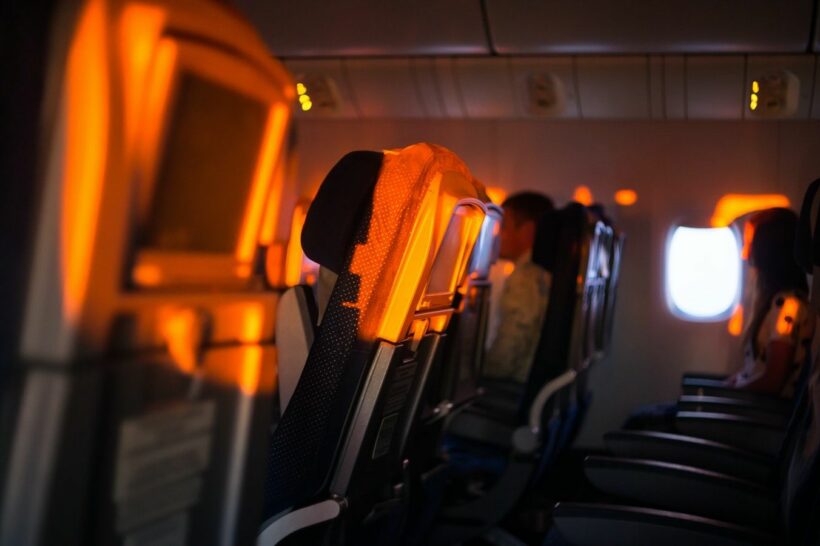 The future of Thailand's travel industry is "opaque", according to Tourism Authority of Thailand governor Yuthasak Supasorn. For once the usually over-optimistic TAT has made a completely honest assessment of the current situation.
"There are unpredictable factors that come into play when trying to determine how 2021 will pan out, like the availability of a Covid-19 vaccine, the number of coronavirus infections and travel restrictions. The tourism sector might not have what's considered a normal revenue, at least 80% of the pre-pandemic level, until 2022."
"We set 2021 as a year of adjustment before seeing a leap in 2022. We forecast Thailand will achieve 2.5 trillion baht in tourism revenue in 2022, or 80-90% of 2019, which recorded 3 trillion baht."
In reality, any large tourism recovery to pre-Covid numbers could take a lot longer.
Yuthasak says he met with an official from the Chinese Embassy and says that large groups of Chinese tourists, who made up around 10 million, or 25%, of foreign arrivals in 2019, will probably not travel to Thailand until a coronavirus vaccine is widely available. It's unclear how long it will take to commercially produce a vaccine and distribute it across the world.
A rebound in international tourism is expected around the third quarter of 2021 or in 2022, according to the World Tourism Organisation, based on the current situation but, learning from this year's events, recoveries in any industry are highly speculative.
For Thailand, Yuthasak says the country might see a moderate number of international guests around the second and third quarter of 2021 with more tourists visiting during the summer when the spread of the virus is considered to slow down due to the hot weather.
SOURCE:Bangkok Post
Keep in contact with The Thaiger by following our
Facebook page
.
Never miss out on future posts by
following The Thaiger
.
Deputy PM refutes claim that using lèse majesté law damages Monarchy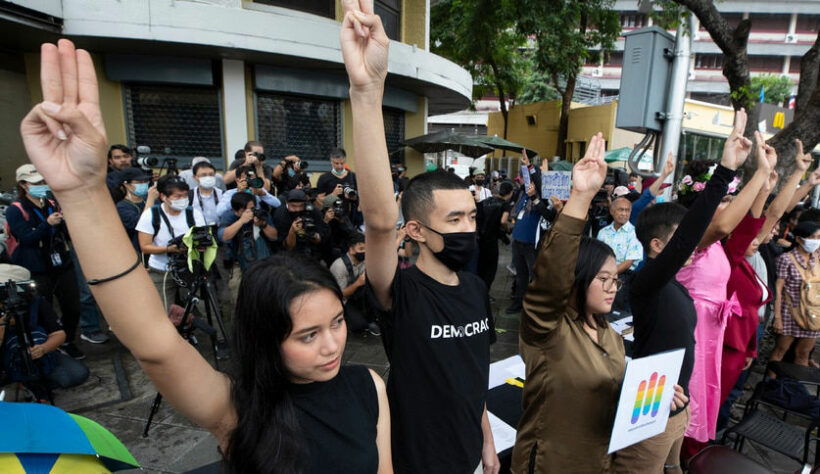 Deputy PM Wissanu Krea-ngam has dismissed claims that invoking Thailand's strict lèse majesté law is damaging to the Monarchy. He insists the law has been in use for years and can be applied in the case of current protesters who violate it through their public speeches.
Wissanu was responding to a claim from renowned academic Sulak Sivaraksa, who has slammed the government for resorting to Section 112 of the Criminal Code. Section 112 forbids insulting, defaming, or threatening the Monarchy, and a violation carries a punishment of up to 15 years' imprisonment.
Earlier this week, police confirmed that 12 protesters have been summonsed to face lèse majesté charges, a move which some say is designed to leave protest movements leaderless. Sulak addressed a large rally in front of the Siam Commercial Bank's headquarters in Bangkok on Wednesday, to accuse the government of harming the Monarchy by its use of the law. He has pointed out that the late King Bhumibol described the law as an assault on him and that the current Monarch, His Majesty King Vajiralongkorn, has also asked for it not to be used.
Sulak says the government must stop invoking the law in order to allow for a peaceful debate to take place on the role of the Monarchy. The current anti-government protests, which have been running since mid-July, are calling for reforms that will make Thailand's highest institution more accountable to the people. The demand is highly controversial, broaching as it does, a topic that has until now been completely taboo. Protesters are also calling for the resignation of PM Prayut Chan-o-cha and a re-write of the Constitution, followed by the dissolution of Parliament and fresh elections.
SOURCE: Nation Thailand
Keep in contact with The Thaiger by following our
Facebook page
.
Never miss out on future posts by
following The Thaiger
.
Thai government to sign vaccine contract with Oxford University, AstraZeneca, today
The Thai PM, Prayut Chan-o-cha, has confirmed that Thailand will today sign a contract with Oxford University and pharmaceutical giant AstraZeneca, for the procurement of their Covid-19 vaccine. The PM says the agreement will mean Thais can access the vaccine once it goes into production. This contract is in addition to the agreement signed for the transfer of vaccine technology that will enable it to be manufactured here.
Earlier this week, the team behind the vaccine announced that it was between 70-90% effective, depending on the dosage. The discrepancy raised some questions, as it appeared the vaccine was more effective when administered first as a half-dose, followed by a full dose, rather than when 2 full doses were administered. The team now says it may carry out another global trial to determine why the lower dose appears more effective.
The PM points out that one significant advantage the vaccine has is that it can be stored at temperatures of 2 – 8 degrees Celsius, unlike those of Pfizer-BioNTech and Moderna, which need to be stored at much lower freezer temperatures (around -70 degrees Celsius, in the case of the Pfizer jab). Such a requirement could create a logistical nightmare for some countries.
The PM says the vaccine is likely to be approved and go into production in Thailand by the middle of 2021, adding that the quicker it's available, the quicker the tourism sector and the overall economy will recover.
According to a Thai PBS World report, the PM says many other countries have signed similar deals with pharmaceutical companies, in order to guarantee access to effective vaccines for their citizens. Meanwhile, he adds that, until the vaccine is available, people should continue with hygiene measures such as mask-wearing in public spaces, hand-washing and social distancing, in order to avoid the repeat waves of the virus that other countries are having to deal with.
SOURCE: Thai PBS World
Keep in contact with The Thaiger by following our
Facebook page
.
Never miss out on future posts by
following The Thaiger
.