Thailand News: Army warns may use full force; Quake villagers still in fear; Thai Mers cases under watch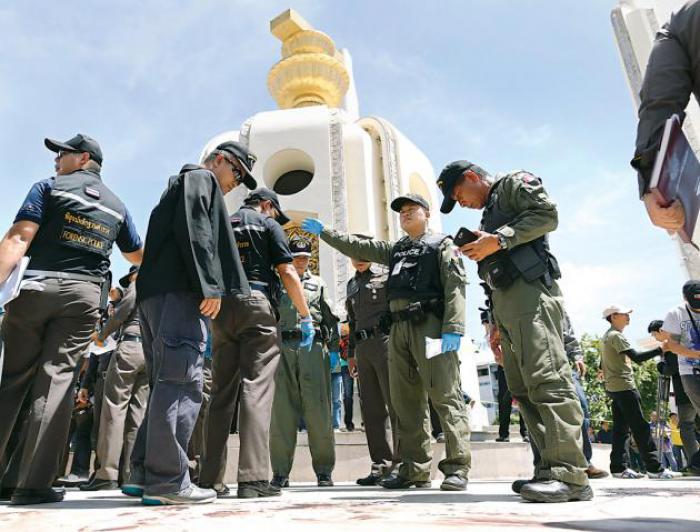 PHUKET MEDIA WATCH
– Thailand news compiled by Gazette editors for Phuket's international community
Army warns it will use 'full force'
The Nation / Phuket Gazette
PHUKET: The mounting death toll of anti-government protesters has triggered the Army's strongest reaction, saying it may need to resort to "full military force" if the bloodshed continues.
"I want to warn every group, especially those using violence and war weapons against innocent civilians, to stop now. If this goes on, the military may be needed to come out to restore peace and order," Army chief General Prayuth Chan-ocha said in a statement.
The troops "may need to use full force to resolve the situation" if the violence escalates, he said, adding that "decisive measures" would be inevitable if common citizens are hurt.
The message, which came after grenade and gun attacks on the main protest site early yesterday killed three people and wounded 22 others, was aimed at individuals or groups who continue harming common people, Prayuth said.
They will have to face absolute legal measures. They will not be able to ask for any compensation. Those planning to raid or seize military venues should stop immediately, the statement said.
Military commanders can impose martial law in specific areas in the event of war or riot, but Prayuth, who now also serves as deputy director of the Internal Security Operations Command, did not mention that in his statement, which was read out by deputy Army spokesman Colonel Winthai Suvari.
Meanwhile, the Senate has come up with an eight-step road map to lead the country out of the political deadlock, according to sources.
The Upper House will seek a Constitutional Court interpretation as to whether caretaker Deputy Prime Minister Niwattumrong Boonsongpaisan can serve as acting prime minister. If he has no power to do so, the Senate Speaker, in his capacity as Parliament president, should have the authority to nominate a prime minister for royal endorsement, the sources said.
An interim government is expected to be in office for 18 months or longer to prepare reform proposals before a new general election is held, according to the guidelines.
The ruling Pheu Thai Party totally disagrees with any proposal to appoint an unelected prime minister and will not join the meetings hosted by acting Senate Speaker Surachai Liengboonlertchai, supposedly aimed at finding a way out of the political stalemate.
Pheu Thai issued its own 11-point statement reiterating that Surachai has no legal power to hold such sessions, even though they would be informal.
Its statement said the senators' discussions with independent organisations, universities and other groups had the ulterior motive of lending legitimacy to the campaign by anti-government leader Suthep Thaugsuban to appoint a new prime minister. It said this could lead to more trouble.
Pheu Thai also admonished Surachai for helping Suthep, who has been charged with sedition, to seize power from the government.
"A new prime minister who is unlawfully appointed will face opposition from the people, and he will be unable to run the country normally. The problem will expand and the crisis could turn into a civil war," the party said in its statement.
Democrat Party leader Abhisit Vejjajiva questioned the legitimacy of the caretaker government after Yingluck Shinawatra was dismissed as prime minister by the Constitutional Court recently for abuse of power.
"What is the point of the Cabinet members keeping their seats when they can no longer tackle the country's many problems that have remained unsolved?" said Abhisit, whose party boycotted the February 2 election.
In a crisis like this, an interim government headed by a "politically neutral person" is needed to run the country for a short period of time, he claimed.
"This is the best way for the country's democracy to move on," he said.
Quake-hit villagers still in fear
The Nation / Phuket Gazette
PHUKET: NEARLY two weeks after the 6.3-magnitude earthquake that rocked the country's north, many people in a hard-hit village in Chiang Rai province remain too frightened to move back to their homes. Several children in the north, who start their new semester today, will have to study in temporary classrooms.
"Locals here are still living in a shelter," Narong Kijpitak, the head of Ban Pa Lan village, said yesterday.
He said 90 of the 107 houses in Ban Pa Lan sustained damage from a quake that also caused a long crack in the middle of the village. "The crack is more than 100 metres long. Mud gushed out of the crack too, prompting locals to flee en masse."
Although the mud has stopped bubbling up, most locals continue to live in either provided shelter or in tents.
More than 700 aftershocks have taken place since the quake. The tremors have hit several schools hard. Apichart Jeerawuth, secretary-general of the Office of the Basic Education Commission (Obec), said 61 schools were damaged and engineering teams would take about one more week to inspect all affected schools and determine their safety.
"The hardest hit to date has been Mae Lao Witthayakom School. All three of its buildings will have to be brought down," he said.
He believes Obec will have to find well over Bt500 million to repair or rebuild quake-hit schools.
"We have some Bt100 million only. So we will need to request Bt400 million more from the central budget," he said.
Phanphittayakom School director Sanong Sujarit said he was worried about one dangerous building at his institute.
"Engineers have told us that the damaged building is dangerous," he said.
Although the affected building is cordoned off, he remains worried about the safety of students and teachers. He is not sure when the budget for the demolition of the building will be approved.
Both Mae Lao Witthayakom and Phanphittayakom schools are in Chiang Rai province, which bore the brunt of the quake and aftershocks. Chiang Rai Governor Pongsak Wangsamer said officials continued to survey damaged properties as the aftershocks continued.
A 4.4-magnitude quake was recorded at 12.23am yesterday. Smaller tremors followed hours later.
"At this point, more than 8,000 houses have been damaged by the recent tremors," he said, adding that the government had transferred Bt184 million to his provincial authority to give financial assistance to victims.
Owners of each damaged house will get no more than Bt33,000 in compensation.
Potential Mers cases placed under watch
The Nation / Phuket Gazette
PHUKET: The Disease Control Department revealed yesterday that 17 people in Thailand were being closely monitored for Middle East respiratory syndrome coronavirus (Mers-CoV).
Dr Sopon Mekthon, the department's director, said three were from Bangkok, six from Pattani, four from Phetchaburi and one each from Samut Prakan, Yala and Trang. One of those under watch is a Saudi national. So far, laboratory tests have not found anybody infected, the doctor added.
Mers is a new virus that is being referred to as the Middle East's version of severe acute respira
— Phuket Gazette Editors
Keep in contact with The Thaiger by following our
Facebook page
.
Points deduction system for drivers to be introduced mid-December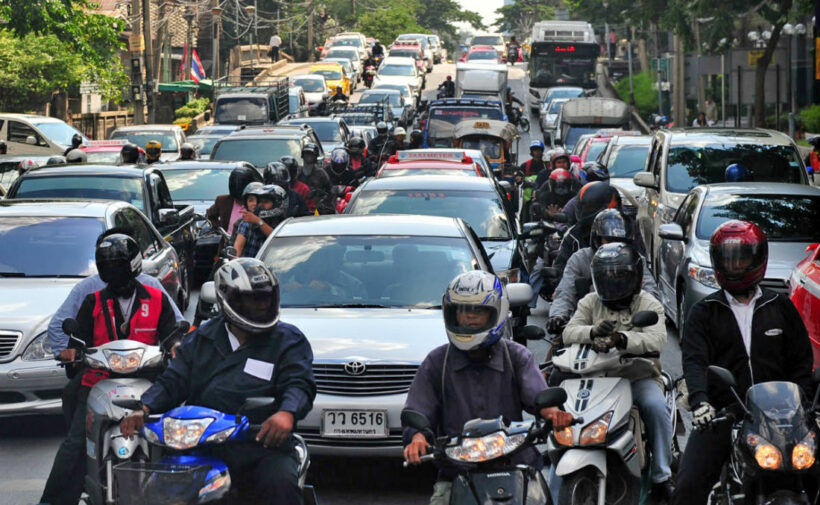 The point deduction system, for traffic and road infringements, is tentatively scheduled for activation for motorists and motorcyclists in mid-December. It is hoped that the system will help reduce road fatalities and injuries on Thai roads.
The deputy commander of Highways Police Command says that every licensed driver will be given an allocation of 12 points. Each time the driver commits a traffic law violation, points will be deducted. When there are no points left, the driver's license will be suspended for 90 days, after which the driver or motorcyclist will have to undergo training administered by the Land Transport Department to get their licence back, and another 12 points.
Those who don't attend the training, however, will have their licence returned after 90 days, but with only 8 points.
Points to be deducted differ, depending on the offence. Offences are divided into four categories:
• One point deduction
Using a cell-phone while driving; exceeding the speed limit; not wearing crash helmets for motorcyclists; not wearing seat belts; not giving way to emergency vehicles, riding on the sidewalk and not stopping for pedestrians on zebra crossings.
• Two points deduction
Running a red light; driving on the wrong side of the road; reckless driving; driving while his/her license is suspended and drunk driving.
• Three points deduction
Organising or promoting street racing without permission; hit-and run; driving while under the influence of narcotics; driving while under the influence of alcohol exceeding 150mg per ml.
• Four points deduction
Driving under the influence of alcohol exceeding 200mg per ml, drunk driving in a way which may cause serious injuries or death to the other people; driving in a manner disregarding the safety of the other people or causing trouble to other people.
SOURCE: Thai PBS World
Keep in contact with The Thaiger by following our
Facebook page
.
Opposition hits out at government's military spending in 2020 budget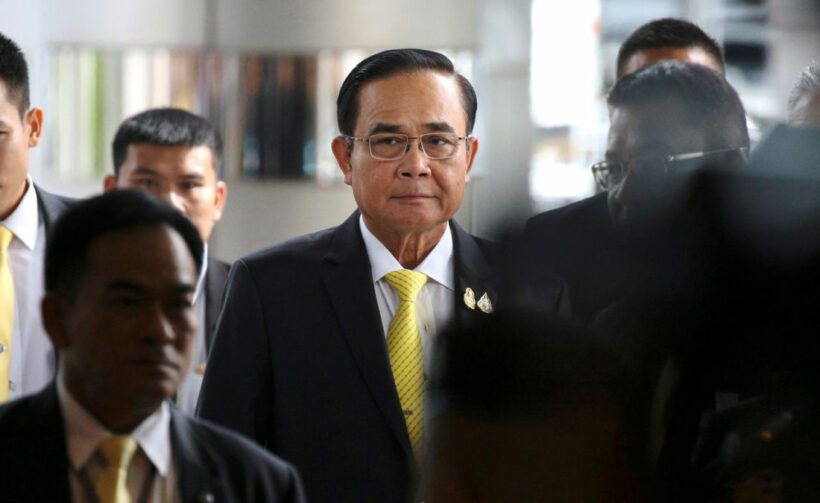 PHOTO: Reuters | The Business Times
The opposition is accusing the government of being more concerned with military arms than the daily struggles of Thai citizens. During a debate in Parliament on the budget bill, the government was accused of caring more about the growth in military spending than citizens' financial woes.
The opposition levied the attack after PM General Prayut Chan-o-cha delivered the 3.2 trillion baht bill to the House of Representatives. The debate on the 2020 budget is expected to continue for two more days and if approved by Parliament, the bill will come into force early next year.
The PM says the budget aligns with the "20 year strategy" to improve the living standards of the nation's citizens while growing the economy, but opponents accuse him of making defence spending a priority.
The leader of the opposition, Sompong Amornvivat, claims that in the five years the PM has been in power, total spending has hit 14.3 trillion baht, with loans of 2.2 trillion baht, without any significant growth in the economy. He accuses the government of spending more than 6 billion baht on defence, with the Interior Ministry getting 25 billion baht more than last year.
It's also understood that the government has also put 518.8 billion baht aside, which it can spend as it wishes, without the consent of Parliament.
The government's tourism stimulus plan, whereby domestic tourists would be given cash incentives, also came under fire as Sompong declared it a waste of money that would do nothing to boost productivity.
The subject of the PM's oath-taking fiasco reared its head again, as the leader of the Seree Ruam Thai Party, Pol General Sereepisut Temiyavej declared the PM and his government unfit to rule or propose a budget bill as a result of it.
Anudit Nakorntab from the Pheu Thai party said the government should postpone unnecessary spending on military arms while the country's citizens battle economic hardship, accusing the previous junta-led administration of also prioritising the military in its spending.
SOURCE: The Nation
Keep in contact with The Thaiger by following our
Facebook page
.
Academics warn of high cost of Thai ban on agri-chemicals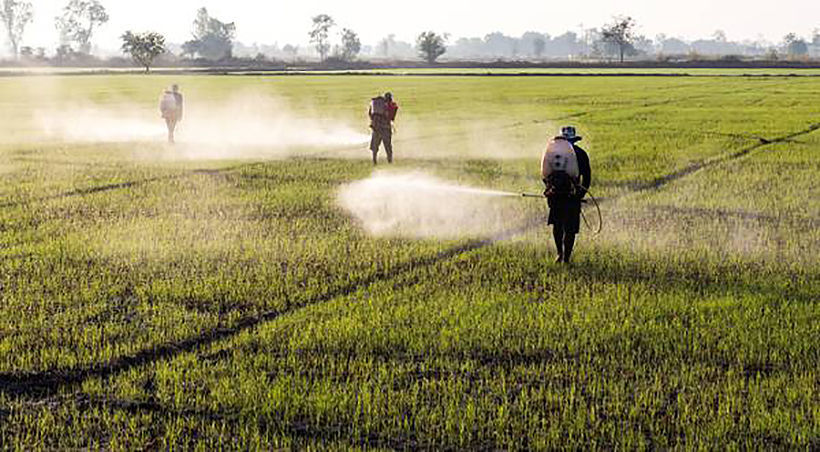 The chairman of the Thai Sugarcane Farmers Association, Thongkam Cheongklad, says a ban on the weed-killer paraquat would have a severe impact on production costs. Academics and Thai sugarcane farmers have also expressed their concern over the ban, saying it could cost the industry up to 570 billion baht.
The Nation reports that up to 1.2 million people working in the sugarcane industry are understood to be against the ban, saying the proposed paraquat substitute is both expensive and ineffective.
The president of the Thailand Society of Sugarcane Technologists, Kitti Choonhawong, says Thailand has approximately 11 million rai dedicated to sugarcane plantations, generating about 300 billion baht a year.
He claims that a ban on agri-chemicals may lower sugar production, which in turn would affect sugar factories and cause the export market to lose as much as 94.6 billion baht. Thailand is currently the world's second biggest sugar exporter, behind Brazil.
A research director from the Thailand Development Institute says the ban could ultimately mean the country is not allowed to produce enough food, unless chemical fertilisers are still allowed if chemical pesticides are banned.
Viroj Na Ranong says production costs will still rise however, along with labour costs, adding that the government needs to do its homework.
"The government has to implement measures based on research, not on social trends and politics."
It's understood that The National Hazardous Substances Committee will meet on October 27 to decide if a ban on three chemicals currently used in farming will go ahead. The substances involved are paraquat, glyphosate and chlorpyrifos and the proposal is for them to be banned from December 1.
SOURCE: The Nation
Keep in contact with The Thaiger by following our
Facebook page
.