Thailand Medical Tourism 2018: REVIEW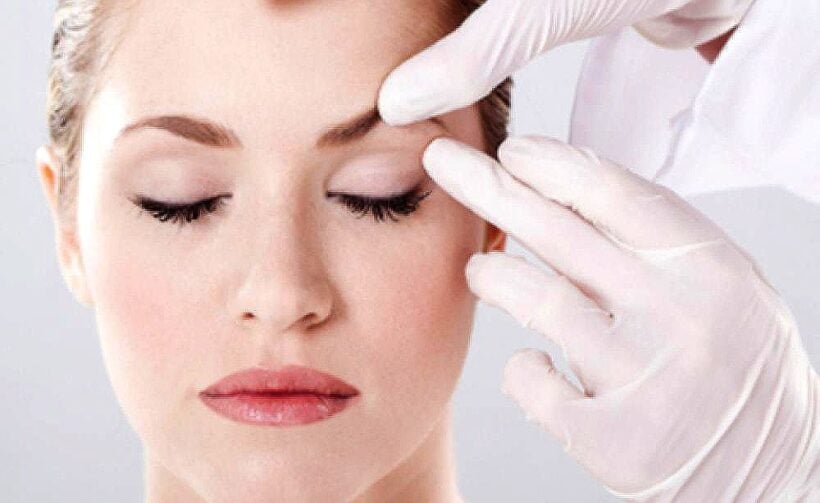 It continues to be another busy year for Thailand's private hospitals, clinics and dental facilities, with the seemingly endless arrival of international patients from across the globe. Whilst the volume begins to subside a little as the year comes to a close, the guys at MyMediTravel put together their analysis from a sample of 1,000 of their English-speaking, non-Thai based customers and made some interesting discoveries.
It's no surprise that the Aussies make up nearly a fifth of all arrivals, given its relative proximity to Thailand, but what is surprising is that Americans make up the largest group at 20% – the country with by far the biggest medical tourism market in the world!
Our neighbour, Singapore, understandably provides 10% of arrivals – Thailand is much cheaper after all and a 1.5-hour long flight can cost as little as 2,500 baht, return. It is worth noting that Chinese and other non-English speaking medical tourists have not been included in this survey, as they tend to travel with a local facilitator who can provide around the clock assistance.
Almost two-thirds opt for a medical facility in Bangkok, most likely due to the abundant supply of competing facilities who bring the prices down when compared to the other cities and regions. Heavily weighted in favour of females, no wonder given that the second most popular procedure is Breast Augmentation! But notice the 'very-2018' addition of a third gender, Trans. Gender is no longer a binary option, with 3% identifying themselves as neither male or female.
CoolSculpting, ever heard of it? Click the link for more information, but in a nutshell, it's a non-invasive alternative to liposuction where the fat cells are frozen and slowly die off, with the body excreting them naturally over the following weeks.
The procedure is ideal for those who have smaller more stubborn fat in areas like the 'muffin top' or the 'love handles'. The rest of the top-10 procedures are mostly different types of cosmetic surgery with, of course, Gender Reassignment and also the Hair Transplant among them.
Finally, analysing the popular facilities, we see the undisputed champion of Thai medical facilities, Bumrungrad at the top, with the Sikarin Hospital not far behind – offering almost as many procedures and services, but at a fraction of the cost. KTOP Clinic and Yanhee Hospital are fast gaining a reputation for being up with the best cosmetic surgery facilities in the region.

Keep in contact with The Thaiger by following our
Facebook page
.
First female doctor in Thailand celebrated by Google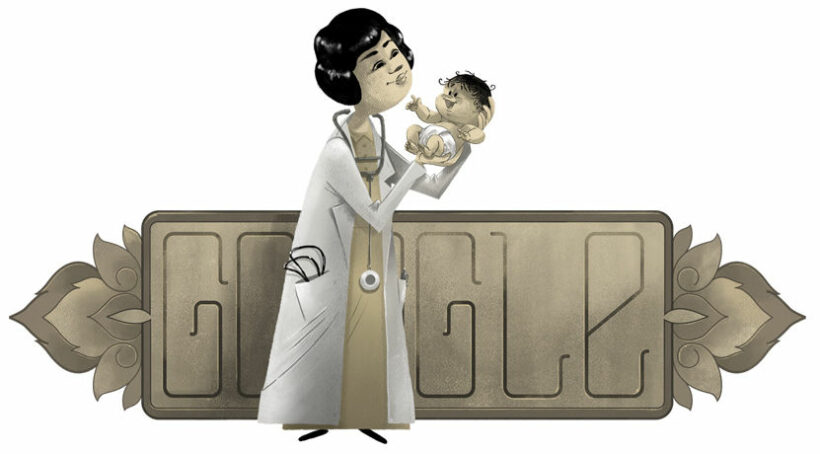 If you do any search on Google today you'll see a graphic of a doctor holding a baby. The image is of Thailand's first female doctor, Margaret Lin Xavier, and today marks her 122nd birthday.
Xavier, whose Thai name is Lin Srivisarnvaja, was an expert in obstetrics and gynaecology. She opened a private clinic with her sister who was a pharmacist. Many times she would treat women for free who couldn't afford care as well as sex workers, according to a Khaosod English story.
She was born in Bangkok and her father worked in foreign affairs for the government. She studied at schools in Penang and London, obtaining a medical degree from the London School of Medicine for Women. She then moving back to Thailand in 1924 when she was 26 years old and started working as an obstetrician at the Thai Red Cross, Chulalongkorn Hospital. She was the first Thai woman to earn a medical degree and practice in the country.
She only practiced medicine for 8 years. She was only 34 years old when she died in 1932 due to encephalitis and influenza. But her work opened doors in the medical field for Thai women. As of December, less than a century after Xavier started working, 45% of the 61,302 doctors in Thailand are women, according to the Medical Council of Thailand.
The Thaiger salutes this pioneer in Thai obstetrics and gynaecology, Margaret Lin Xavier.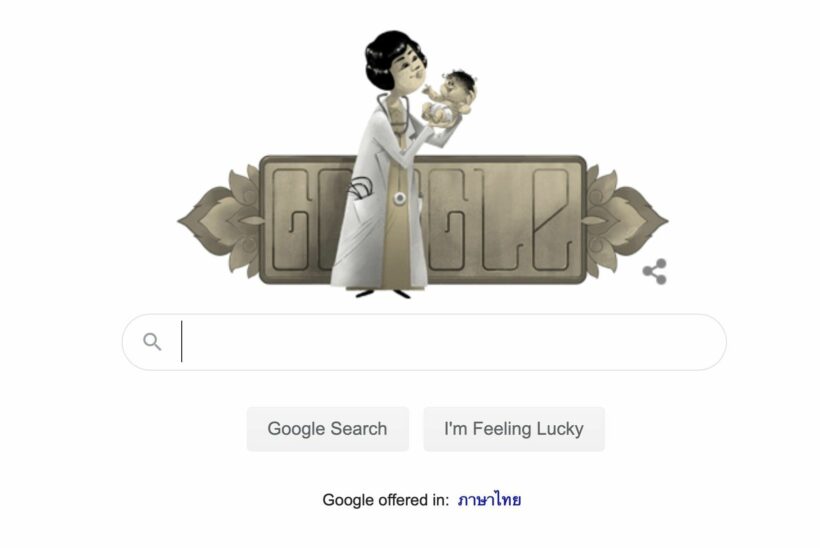 Keep in contact with The Thaiger by following our
Facebook page
.
Burma or Myanmar? Myanmarese or Burmese?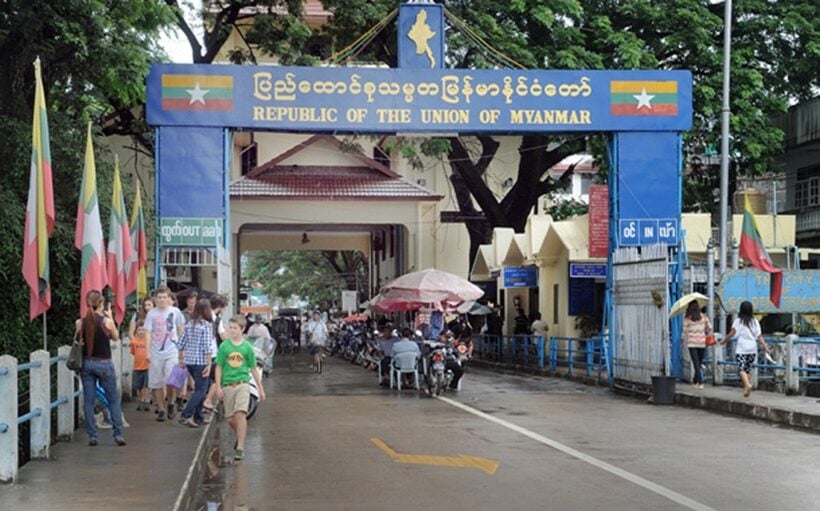 We refer to Myanmar a lot in our news because it's a bordering foreign country to Thailand and many people from Myanmar work in and around Thailand.
But is it Myanmar or Burma, and are the people that live there Myanmarese or Burmese?
As you'll read across the media there is no precise answer to the question with foreign powers still referring to the country with its two names although, officially, since 1989, the ruling party changed the country's name to Myanmar. But even in Myanmar locals continue to use both names.
"The ruling military junta changed its name from Burma to Myanmar in 1989, a year after thousands were killed in the suppression of a popular uprising. Rangoon also became Yangon."
At The Thaiger we've decided to refer to the country as 'Myanmar' and the people as 'Burmese'. Reading 'a man from Myanmar' is a lot more cumbersome than 'a Burmese man'. But for the country we're following the trend of most regional media using the official name Myanmar. Even the people living there continue to refer to themselves as Burmese.
Other publications have taken different decisions and that's fine too. Here's some information from The Culture Trip which provides a bit of background as to why our neighbouring country to the west lives on with two names and plenty of confusion.
Inside Asia Tours also has their own take on the name situation.
Keep in contact with The Thaiger by following our
Facebook page
.
Thousands of people have been travelling between provinces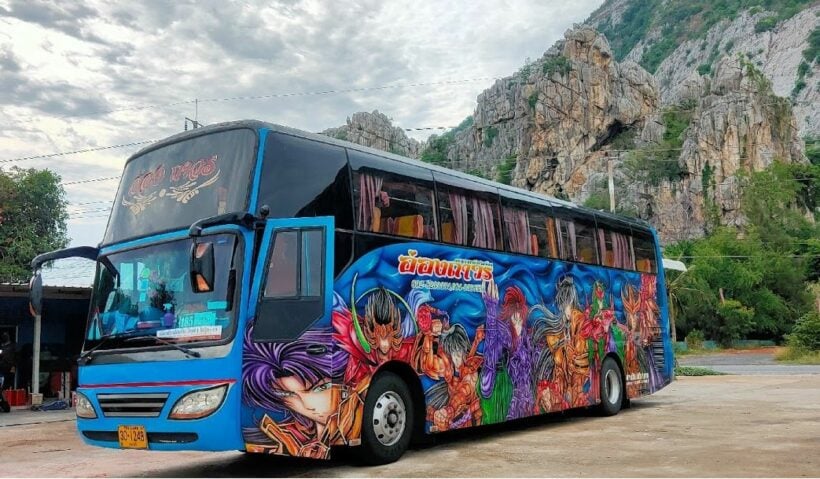 … but not quite as many as before, so far. The Director General of the Department of Land Transport says that more people have been using the inter-provincial buses services after the government recently easing Thailands' lock down situation.
He says…
"Although some long distance services are still not in operation to comply with the night time curfew, many inter-provincial routes of around 300 kilometres are open and have seen many commuters."
"The department will gradually add buses to facilitate increased use and maintain social distancing."
The department has announced that there were just under a million passengers per day using public buses running between Bangkok and nearby provinces from March 1-25, (the period before the State of Emergency).
141,240 passengers per day taking buses between the capital and other provinces,
9,128 using buses between provinces,
2,379 using buses within a province.
Reports have revealed that after the emergency was effective across the nation from March 26 to May 1, there was a decrease in the number of passengers with 472,210 passengers per day travelling from Bangkok to surrounding provinces, 4,090 from the capital to other provinces, 5,612 on inter-provincial routes and 2,156 passengers between provinces.
After the lockdown was eased on May 2 up to today, the number of passengers has increased to 508,490 per day travelling from Bangkok to surrounding provinces, 6,000 from Bangkok to other provinces, 9,020 on inter-provincial routes and 4,020 passengers between provinces.
SOURCE: Nation Thailand
Keep in contact with The Thaiger by following our
Facebook page
.