Thailand likely to have substantial trade losses following Myanmar coup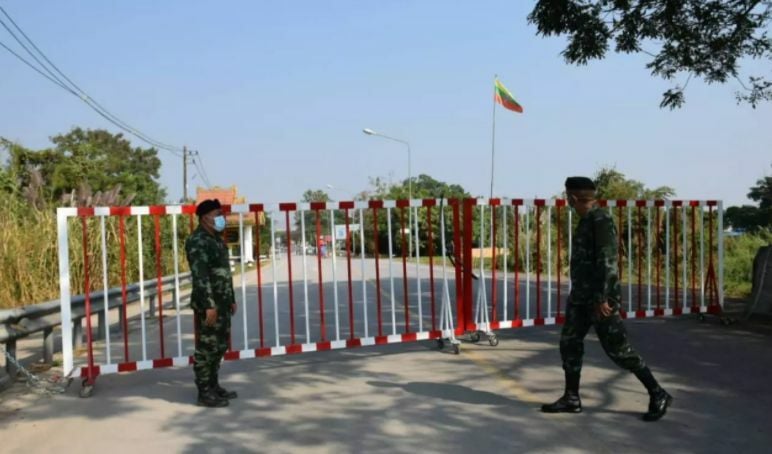 With Myanmar's military now in power after a bloodless coup, Thailand is likely to see substantial losses when it comes to trade with the neighbouring country, possibly forgoing up to 50 million baht a day due to changes in transporting goods and strict military checkpoints.
If the military's tight security inspections continue in the long term, Thailand could lose more than 1.5 billion baht to 2 billion baht per month, according to director of the Center for International Trade Studies at the University of the Thai Chamber of Commerce, Aat Pisanwanich.
The Thai government also needs to keep a close watch on the political stances of other countries as economic sanctions are expected against Myanmar, he says.
"We expect Myanmar's political crisis to return to normal in the second month… However, we need to follow up political stances of the United States, Europe, Japan and allied countries and their actions or economic sanctions after the Myanmar coup."
Economic sanctions, which the US has already threatened against Myanmar following the coup, will affect purchasing power and investments, Aat says. He adds that with lower purchasing power, Thailand will probably import fewer goods from Myanmar.
With the military now in power, the country's investment projects are expected to freeze and international trade negotiations will be subject to review, Aat says.
"The current situation clearly demonstrates that high political uncertainty still exists in Myanmar. Though there were elections in 2015 and 2020 and the country is turning to democracy, political uncertainty will be an important factor for investors to decide further investment."
Tak's Mae Sot border checkpoint, a major trade route with Myanmar bringing in around 80 billion baht a year, is expected to be hit hard, according to the province's Chamber of Commerce president Prasert Jeungkitrungrote.
"We're waiting for an official order or announcement from the Myanmar army and we are not yet able to evaluate the impact of the incident as we have to wait and see whether the border checkpoints will be subject to closure."
SOURCE: Bangkok Post
Catch up with the latest daily "Thailand News Today" here on The Thaiger.
Keep in contact with The Thaiger by following our Facebook page.
Never miss out on future posts by following The Thaiger.
Economic think-tank says the future of tourism in Thailand hangs on vaccination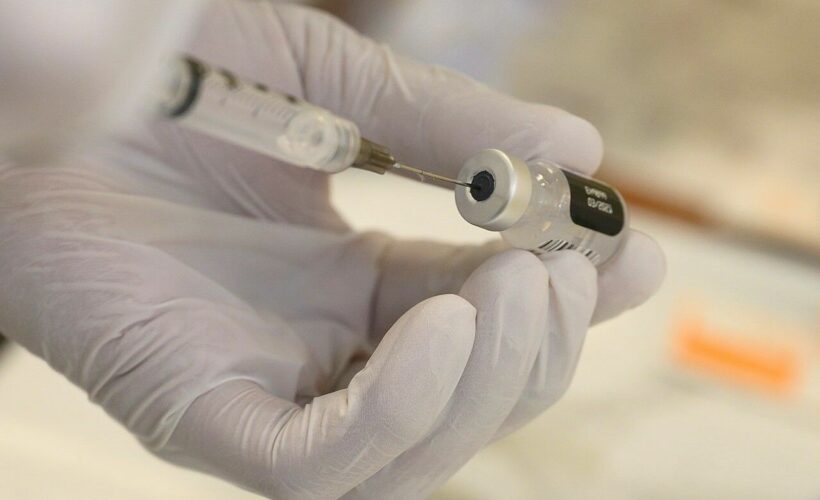 The research division of Thailand's Kasikorn Bank says everything hangs on vaccination strategies, both here and abroad. Kevalin Wangpichayasuk from the Kasikorn Research Centre says the rollout of Covid-19 vaccines globally will have a significant impact on the recovery of tourism in the Kingdom, with 2 million foreign tourists expected to arrive in the last quarter of the year. However, she points out that this is a huge drop from tourism's hey day and the country will still be heavily reliant on the domestic market.
"Thailand's path to economic recovery will mostly depend on the tourism industry (outlook) as to when the country will reopen for foreign tourist arrivals. The Covid-19 vaccines and the (re-opening) policy of each country will have a significant impact on the recovery of Thailand's tourism industry in 2021."
According to a Bangkok Post report, Kevalin says the rollout of vaccines in countries from where most visitors to Thailand originate, coupled with the administration of vaccines in the Kingdom, will be instrumental in how quickly tourism recovers. Specifically, the revival of foreign tourism hinges on vaccine rollouts in 10 countries, including China, Japan, the US, and several European nations, as well as the progress of the Thai government's Covid-19 vaccine programme.
"Other crucial factors are whether Thailand's quarantine period is reduced, the clarity of vaccine passport policy, and if countries would allow their citizens to travel to Thailand."
The Centre for Covid-19 Situation Administration has announced that the mandatory quarantine period may be reduced for vaccinated arrivals from October. The proposal will go to the CCSA board, chaired by PM Prayut Chan-o-cha, on Monday.
Last year, Thailand welcomed just 6.7 foreign visitors, a year-on-year decline of over 83%. In January, the number of international tourists was 7,694, a massive year-on-year drop of 99.8%. The current mandatory quarantine of 14 days is widely seen as the most significant obstacle in the battle to revive the sector.
The Kasikorn Research Centre says the Kingdom's GDP is expected to grow by 2.6% in 2021, primarily due to a recovery in exports, various economic stimulus measures, and Covid-19 containment measures being less severe than last year. However, the think-tank warns that should the number of foreign visitors not reach the expected 2 million, that growth forecast could drop.
SOURCE: Bangkok Post
Keep in contact with The Thaiger by following our Facebook page.
Never miss out on future posts by following The Thaiger.
Slow return of foreign tourism makes more redundancies inevitable – Airlines Association of Thailand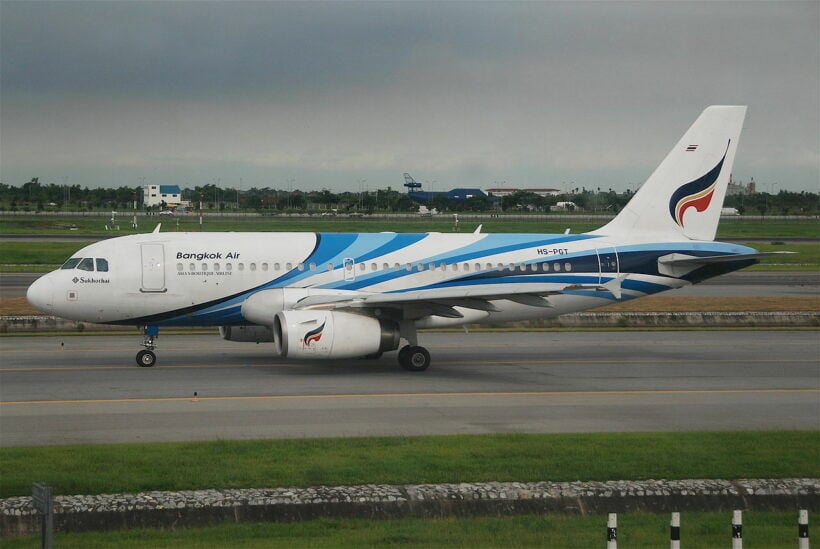 The president of the Airlines Association of Thailand says further layoffs in the sector are inevitable, due to the slow return of international tourism. In a Bangkok Post report, Puttipong Prasarttong-Osoth says the sluggish revival of foreign tourism, now not expected until the last quarter of the year, means all carriers continue to face financial hardship. And while there was a surge in the domestic market during the last quarter of 2020, the return of the virus in late December brought demand to a grinding halt.
"We suffered a tremendous domestic impact during the second wave, and it will take months to climb back to its peak again. While re-opening for international markets will likely occur with few countries that have bilateral agreements with Thailand first, as health safety is a big issue for local communities."
Significant layoffs have already happened over the course of the pandemic, with staff numbers at 7 carriers under the AAT umbrella now standing at 16,000, down from between 25,000 and 30,000, prior to Covid-19. Bangkok Airways has cut 20% of its workforce and only has 30% of its fleet in operation. Puttipong, who is also the airline's president, says it transported just 300 passengers a day during the month of January. Peak passenger numbers prior to the pandemic were around the 5,000 mark. Covid-19 has also led to the demise of low-cost carrier Nok Scoot, which went out of business in June 2020.
Puttipong predicts that Thailand's aviation sector could take 4 years to get back to anything like the 40 million foreign arrivals of 2019. He says all carriers will need to look at cost-saving initiatives as the only means of long-term survival. Thai Air Asia is one of 7 airline members of the AAT calling for a 14 billion baht soft loan. The carrier has been pushing the government to re-open, warning that Thailand risks losing its status as an international hub.
The Bangkok Post reports that the AAT plans to submit 3 requests to state agencies this week. They are calling for the vaccination programme to be extended to airline workers as a matter of priority, for the rapid introduction of a vaccine passport policy, and for the Transport Ministry to prepare the necessary regulations for international flights.
Puttipong has welcomed the recent decision to reduce quarantine for vaccinated arrivals, pointing out that the 14-day quarantine was the most significant hurdle preventing the return of foreign tourists.
"It's quite impossible for tourists and business travellers to take 14-day quarantines before and after trips. They might have money to spend, but they don't have the luxury of time to be kept in isolation for almost a month."
SOURCE: Bangkok Post
Keep in contact with The Thaiger by following our Facebook page.
Never miss out on future posts by following The Thaiger.
Thai industry representatives push government on vaccine passport policy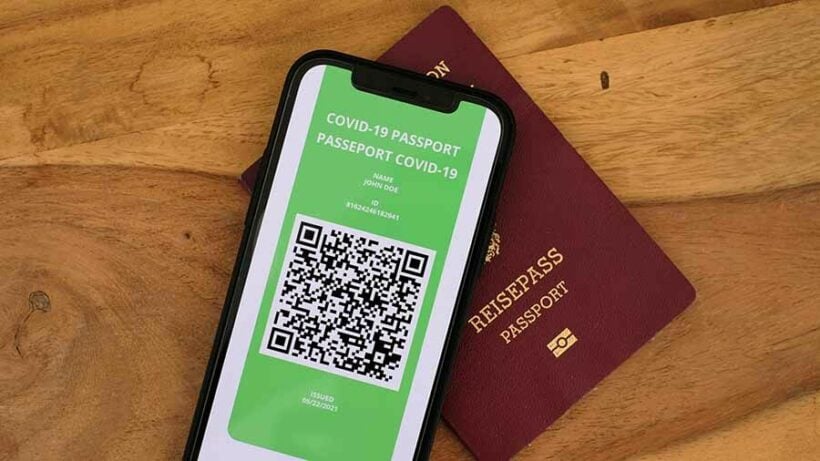 Industry representatives are urging the Thai government to press ahead with the adoption of a vaccine passport scheme to re-ignite international tourism. The Joint Standing Committee on Commerce, Industry and Banking is also pushing for Thailand to form travel bubble arrangements with countries where Covid-19 infection rates are low to moderate.
Kalin Sarasin from the Thai Chamber of Commerce and a JSCCIB member points to the Digital Green Pass being introduced by the EU, which allows vaccinated people to travel more freely. He believes Thailand should introduce something similar.
"JSCCIB is confident a vaccine passport would boost economic sentiment. Many countries have already started mass vaccination regimes for their people."
(Video below about the current world and Thailand Covid travel situation)
He adds that private companies should be allowed to purchase and distribute vaccines to employees in order to accelerate the national vaccine rollout.
The push for a vaccine passport scheme follows confirmation from the Thai PM that he has ordered a study into the idea. However, Prayut Chan-o-cha points out that nobody knows how effective such a scheme would be. The idea does have its critics, particularly among rights' groups and doctors, who say there is not yet enough data to show that vaccines prevent transmission.
A limited number of Covid-19 vaccines have arrived in Thailand and have been distributed to 13 priority provinces. Healthcare workers and vulnerable groups are among the first people to be inoculated.
Supant Mongkolsuthree, a JSCCIB member from the Federation of Thai Industries, says a vaccine passport policy is one more way to restore tourism and, as vaccines are rolled out in the Kingdom, the economy has a chance at recovery.
"JSCCIB believes the economy is recovering. The vaccine will gradually build up confidence among business people."
SOURCE: Bangkok Post
Keep in contact with The Thaiger by following our Facebook page.
Never miss out on future posts by following The Thaiger.