Thailand
Thailand Foreign Ministry concerned about Myanmar situation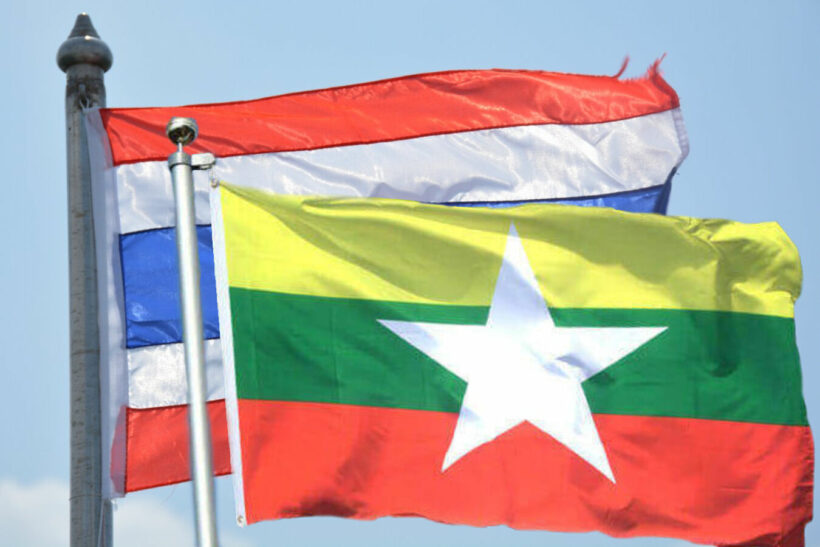 A spokesperson for the Foreign Ministry of Thailand expressed the country's concern for their troubled neighbour Myanmar and the violence that rages on there. They called for the country, mired in protests and violent skirmishes against the military junta that seized power on February 1, to follow the actions agreed upon by leaders of the surrounding Southeast Asian nations.
In April, the leaders and representatives of the countries in the ASEAN alliance convened in Jakarta to work towards a resolution for the Burmese civil unrest and military takeover that has devolved into a humanitarian crisis. The group reached a consensus on a 5 point plan to move forward, including an end to violence, creating a special envoy to visit the country, and further political discussions.
So far, the Burmese military junta has made little if any progress on these actions and shows no sign of any improvement anytime soon. The representative for Thailand said the Thai government has been watching closely what's going on in Myanmar and is very concerned about the violent clashes all around the country. He stressed the need to release all political prisoners and take tangible steps in fulfilling the Five-Point Consensus right away.
Now over 4,500 Burmese dissidents are being held and at least 847 deaths have been reported as the military junta has been unable to rein in the protests and insurgent groups working against them. Daily demonstrations in cities around the country have not dissipated since the February 1 coup, and insurgents that have had conflict with the military and each other for decades have found an opportunity to attack in the chaos.
The junta leader Min Aung Hlaing recently said he was surprised that so many people objected to his coup, even though the leaders and party he overthrew won 80% of the parliament.
On Friday, two ASEAN representatives met with Min Aung Hlaing but failed to get any concrete results. Critics say ASEAN's list of requests was a weak and toothless response, and this weekend's meeting netted no benefits but served to give the junta leader a bigger air of legitimacy.
Among the soft and actionless response of countries in the reason, many eyes have turned to Thailand, the country that has the longest shared border with neighbouring Myanmar. While Thailand has kept a watchful eye for fears of refugees and possibly violence spilling across the border but has not taken any visible action.
Some point out that Thailand's current ruling class is the result of its own similar military coup just 7 years ago, albeit with less violence, bloodshed, or humanitarian crisis. When asked about why Thailand can't be seen doing more about Myanmar, the government spokesperson said that Thai traditional diplomacy is quiet and discreet, and many actions are out of the public eye, a way they believe is more effective.
SOURCE: Bangkok Post