Thailand blasted for horrific rise in ivory trade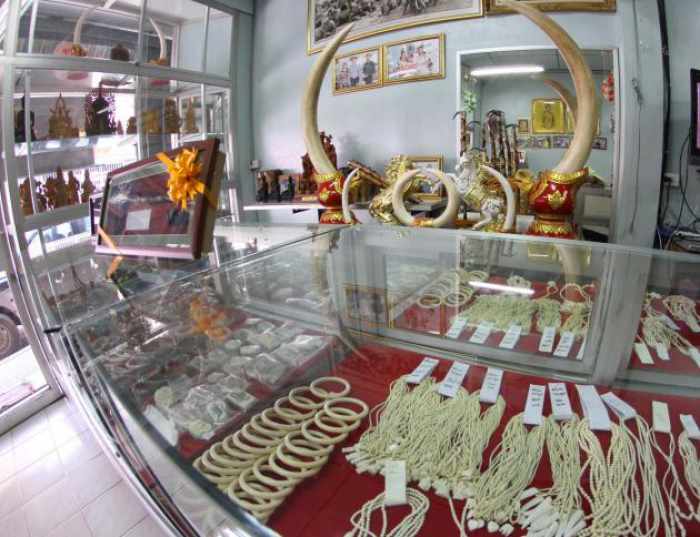 PHUKET MEDIA WATCH
– Thailand news selected by Gazette editors for Phuket's international community
Thailand blasted for horrific rise in ivory trade
The Nation / Phuket Gazette
PHUKET: Despite Thailand's professed reverence for elephants, the country has failed to rein in the illegal ivory trade.
Partly to blame for the current poaching crisis is Thai domestic legislation. It permits trade in ivory from domesticated Asian elephants but provides no effective mechanism or legal framework for the internal regulation of this market, according to the wildlife trade monitoring network TRAFFIC.
"Because visually, you cannot tell the difference between African and Asian ivory, once the African ivory reaches the market place in Thailand, it is sold as domesticated elephant ivory," Vietnam-based Greater Mekong Region coordinator for TRAFFIC Naomi Doak, said yesterday. She lamented that the presence of ivory in Thailand, as a result, had increased at a "horrific" pace.
According to latest surveys, the number of shops selling ivory products has burgeoned to double the number of the previous year – from 61 ivory sellers in January 2013 to 120 in May 2014. Ivory products have also increased almost three fold – from 5,715 items to 13,237. The products accounted for were only those visible in shop fronts and did not include those hidden behind as stock.
"Each one of these represents the death of an elephant," Doak said.
The situation in Thailand is particularly complicated because the Kingdom has domesticated elephants that produce ivory, meaning they can legally be sold on the domestic market. This ivory is illegal outside Thailand.
Doak suggested that the amount of ivory products available in Thailand appeared greater than what domesticated pachyderms would be able to provide.
In 2012, Thailand had 4,169 registered domesticated elephants. Just over 30 per cent were male. This means at most, there were 1,237 registered male elephants able to provide ivory for the domestic market. Some male pachyderms, after all, are tuskless.
Under Thai law, all shops selling ivory are required to register with the Ministry of Commerce, regardless of its size. However, many of these shops have not been registered.
Doak recommended that Thailand strictly adhere to the Convention on Trade in Endangered Species of Wild Fauna and Flora resolutions.
Thailand has recorded seven of the largest ivory seizures worldwide since 2009, totalling 9.1 tonnes of ivory. Another consignment, weighing 532 kg, was destined for Thailand but was seized at the point of export in Kenya.
Statistics show that on average, five elephants are killed per hour globally.
— Phuket Gazette Editors
Keep in contact with The Thaiger by following our
Facebook page
.
Never miss out on future posts by
following The Thaiger
.
Thai Red Cross says "stay vigilant" as Covid can be asymptomatic yet contagious

The Thai Red Cross Society has published a new infographic warning us to stay vigilant as Covid-19 can be asymptomatic but still able to spread to others. The novel coronavirus has been spreading despite carriers having little or no symptoms. The Thai Government PR Facebook page today reports 3 new confirmed cases from people on repatriation flights and in state quarantine.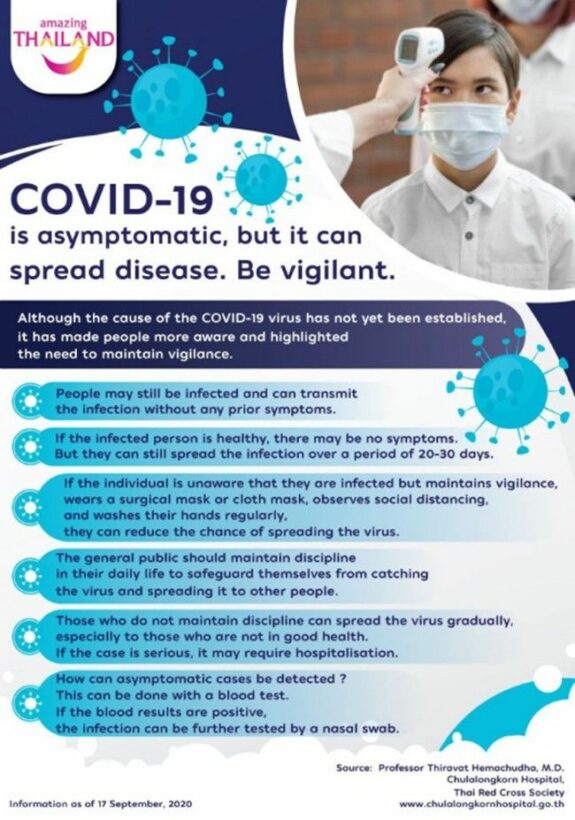 As many cases have come from those who have displayed no symptoms, the TRCS says the virus can be spread from a healthy person over 20-30 days. Just last Saturday, a Thai who was repatriated from the US, tested positive for the virus without displaying symptoms and was quarantined in Chon Buri. So far, Thailand has had 3,522 cases of the virus with 59 deaths.
SOURCE: Pattaya Mail
Keep in contact with The Thaiger by following our
Facebook page
.
Never miss out on future posts by
following The Thaiger
.
Thai Chamber of Commerce urges visa amnesty to be extended after today's deadline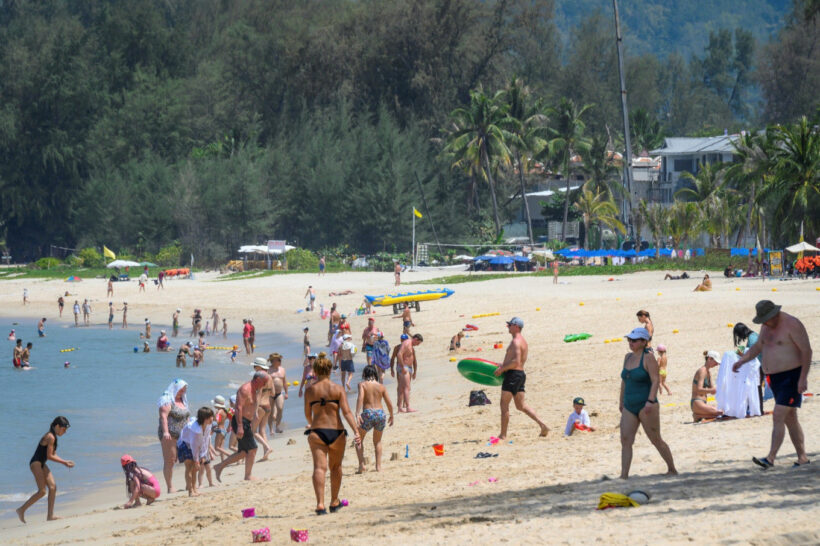 The Thai Chamber of Commerce is urging the government to extend the visa amnesty for the country's 400,000 tourists after today's deadline but has so far been turned down. The move comes as such provinces like Chiang Mai's immigration office sends messages giving tourists until Monday to sort out their visas (which is under the law as Saturday, the final day of the visa amnesty, is usually closed).
"For the foreigners that visas will expire on September 26, 2020, if come to continue the visa on Monday, September 28, 2020, no need to pay for overstay. If you haven't been able to sort through the queues and online bookings for an appointment, you also have Monday (at any immigration office) to get things sorted. Many of the country's immigration offices are open today. Good luck."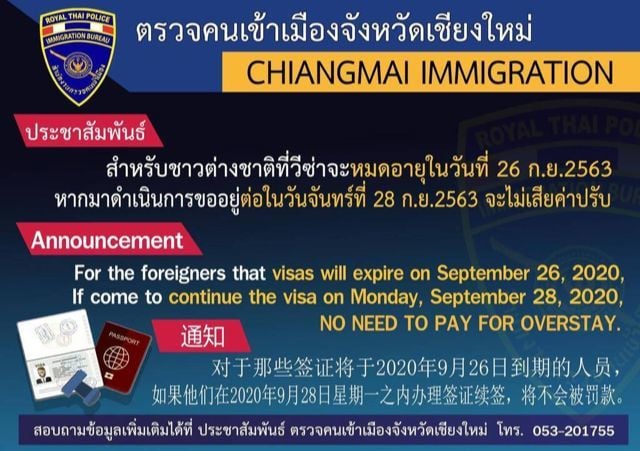 "We were told that this agenda was in the process, but there's been no progress so far."
Kalin says the deadline will bring even more chaos to those who await flights out of the country as they are not yet fully allowed. Furthermore, such provinces as Chiang Mai attribute stranded tourists as helping generate revenue at a time when the country desperately needs it. As these tourists need long-term accomodations, they undoubtedly bring revenue to the domestic tourism sector at a time when hotels and other types of accommodations are struggling.
"Instead of blacklisting those foreigners, the government should accommodate them with a more flexible period, particularly when the country cannot reopen for inbound tourists. The uncompromising stance towards visa extension scares tourists away despite the fact that they help drive the local economy in these tough times."
This week has been the busiest on record for stressed out Immigration officials who have been trying to cope with the last minute influx of tourists and expats whose visas had expired and were trying to extend, or apply for, visas to stay in the country.
Anantorn Hochindarat, president of the Tourism Association of Chiang Mai, says some businesses have received recurring revenue from international tourists which can help a lot when facing difficult times.
Although the profits from such tourists are much lower now, Anantorn says it can help businesses stay afloat. Despite such calls for an extension of visa amnesty, the Immigration Bureau has yet to announce any leeway to be given after today's deadline.
SOURCE: Bangkok Post
Keep in contact with The Thaiger by following our
Facebook page
.
Never miss out on future posts by
following The Thaiger
.
Sex worker support group pressures Thai government to decriminalise prostitution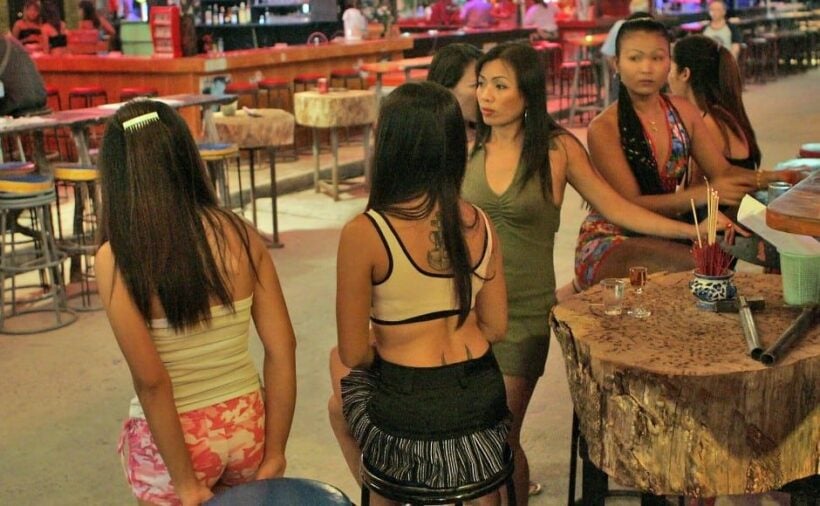 The coordinator for the group, Thanta Laowilawanyakul, says police only go after the sex workers and not the employers, with those found breaking the law to be branded with a criminal record that makes it hard to leave the industry as finding legal work becomes an issue. Thanta says 80 percent of the women working in the sex industry are the primary breadwinners for the entire family.
"Sex workers are lawfully registered in Germany, Amsterdam and Singapore. Why not Thailand? The answer is no, because the government thinks it will ruin the country's reputation. Meanwhile, Germany has over 700,000 prostitutes, yet the profession is not stigmatised."
A researcher at Thammasat University also concluded that the Anti-Prostitution Act doesn't work due to the large scale corruption of the Thai police. Such corruption allows prostitution to continue in the form of massage parlors, karaoke bars and clubs where such establishments can give a kickback to police and still make large profits. Such establishments, according to a Rangsit University criminology expert, reportedly give anywhere from 200,000 – 400,000 baht in bribe money to police to keep prostitution and human trafficking alive.
The numbers of illegal sex workers are staggering as Empower estimates that the country has almost 300,000 such workers, a number that is twice that of a UN report in 2014 due to what the group attributes to a failure to take into account the migrants and underage children in the business.
Empower is hoping its petition, which gained 10,000 signatures at the September 19 anti-government protestin Bangkok, will bring awareness to the issue that has historically been ignoredby the government. A spokesman for the Social Development and Human Security Ministry women's affairs section says that it is reviewing the law and could put amendments on the table for next year.
SOURCE: Pattaya Mail | The Thaiger
Keep in contact with The Thaiger by following our
Facebook page
.
Never miss out on future posts by
following The Thaiger
.