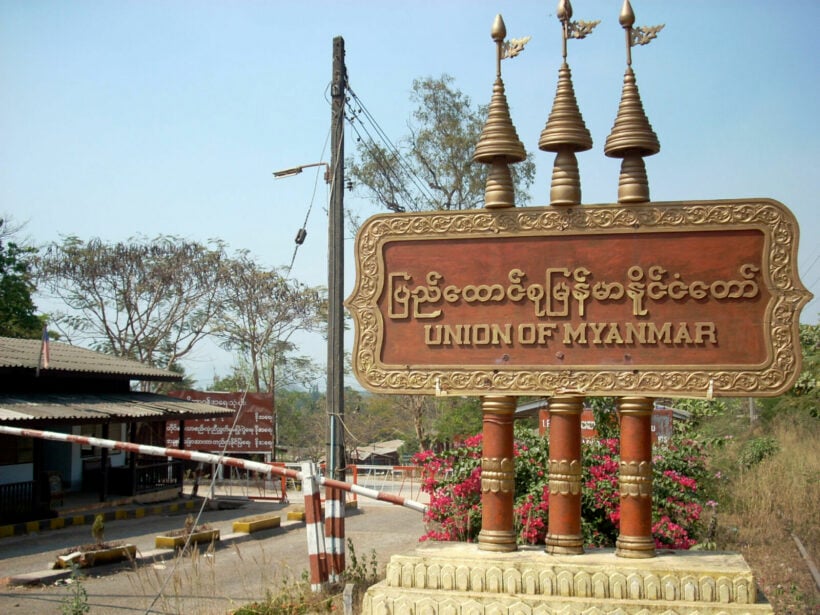 Over the weekend, local media in Myanmar reported that 2 bombs exploded near the Thai border. The blasts could be heard by those in Thailand at the Phra Chedi Sam Ong border checkpoint, known as the Three Pagodas Pass, in Kanachaburi's Sangkhla Buri district. Thai soldiers were deployed to the checkpoint as a precaution.
The explosions went off at 10:10pm and 10:33pm in Myanmar's Phyathonezu town. Reports say a school just 60 metres from the Thai border caught on fire after the blasts. The flames could be seen from the border checkpoint. The Lat Ya Force soldiers as well as border patrol police and district officials were called to the checkpoint to keep watch.
According to the Bangkok Post, a security source says the bombs, suspected to be improvised explosive devices, or IEDS, went off near the school and only caused minor damage to the building. No one died in the explosions, the source says.
It's unclear who was behind the explosions. Since the February military coup in Myanmar, hundreds of protesters and civilians have been killed by security forces. Ethnic armies and rebel troops backing the anti-coup movement have clashed with the state military with some battles and attacks near the Thai border.
SOURCE: Bangkok Post