Syrians linked to Islamic State in Thailand 'to attack Russian interests'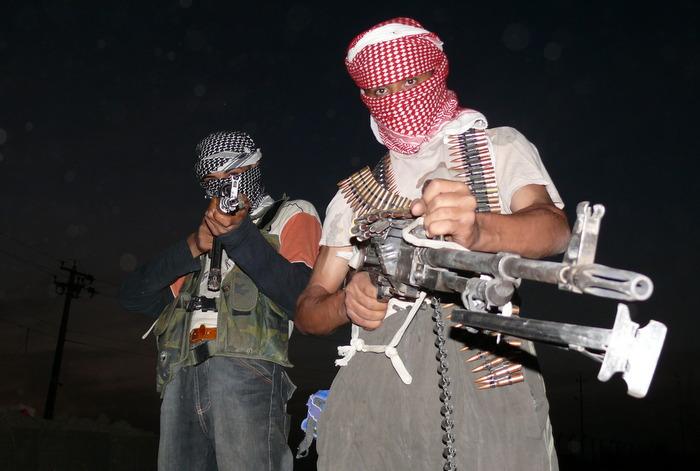 BANGKOK: Ten Syrians linked to Islamic State (IS) entered Thailand in October to attack Russian interests, Thai police said in a leaked document citing information from the Russian Federal Security Service.
In the document, Special Branch police urged an intensification of security around 'target areas that Russian authorities are concerned about', including venues associated with allies that have taken part in attacks on IS in Syria.
Russia began air strikes in Syria on September 30 and has stepped up attacks in recent weeks. An IS affiliate claimed responsibility for downing a Russian airliner over Egypt's Sinai peninsula in October, killing all 224 people on board.
Thailand's Special Branch, which deals with national security issues, circulated the document to other police units.
Marked 'Urgent' and dated November 27, the Special Branch police said intelligence from Russia warned that 10 Syrians 'related to' IS entered Thailand between October 15 and October 31. The document was circulating on social media on Thursday.
"The document is real. We received it from Special Branch," said a police officer who handles international crime matters. He declined to be identified because of the sensitivity of the matter.
"The original communication was by word of mouth between Russian and Thai police. I don't know how the document leaked."
The Special Branch said four of the suspects travelled to the seaside city of Pattaya, two to the tourist island of Phuket, two to Bangkok and two to an unknown destination.
Police had not received warnings about IS activity from any other foreign intelligence agency, Deputy Police Spokesman Songpol Wattanachai told reporters, adding that police had no information about their whereabouts, identity or possible targets.
"We're still trying to work out whether they even came in," he said, when asked if they could still be in the country.
National Security Council Chief General Thawip Netniyom said security units had been told to be vigilant.
"We have yet to find any unusual movement," he told reporters. "Everything is safe, rest assured."
TARGET-RICH
The Immigration Bureau had found no irregularities among the 21 Syrians who remain in Thailand of the 231 that entered in October, bureau commissioner Nathathorn Prausoontorn told Reuters on today.
"There is no information linking them to Islamic State," he said.
The National Security Council asked the bureau two weeks ago to check on Syrians that had entered since October 1, he said.
The U.N. Office on Drugs and Crime (UNODC) estimates there are 700 to 1,000 foreign Islamist fighters in the region.
"There is a definite connection between Southeast Asia and Syria," UNODC regional representative Jeremy Douglas said on Friday, adding Thailand would need to work with its neighbors to deal with the threat.
"It's very plausible that foreign fighters could transit through Bangkok to and from the Middle East," he said.
The warning comes three months after a Bangkok bomb attack killed 20 people. Authorities said the blast was in retaliation for a crackdown on human smuggling gangs and declined to label it a militant attack.
A busy tourist destination and hub for businesses and international agencies, Thailand is a 'target-rich environment', said Anthony Davis, a Bangkok-based security analyst with IHS-Jane's.
Corruption and the presence of transnational criminal groups had helped create 'a dangerously permissive environment,' he said.
"Post-Sinai, Russian intelligence is going to be asking 'Where globally are our vulnerabilities?' Thailand is going to be right at the top of their list," said Mr Davis.
Thailand's three southernmost provinces bordering Malaysia are home to a large Muslim community, elements of which have waged an insurgency against the Buddhist-dominated Thai state for more than a decade.
— Reuters
Keep in contact with The Thaiger by following our Facebook page.
Never miss out on future posts by following The Thaiger.
Pattaya announces plans to hold Songkran Festival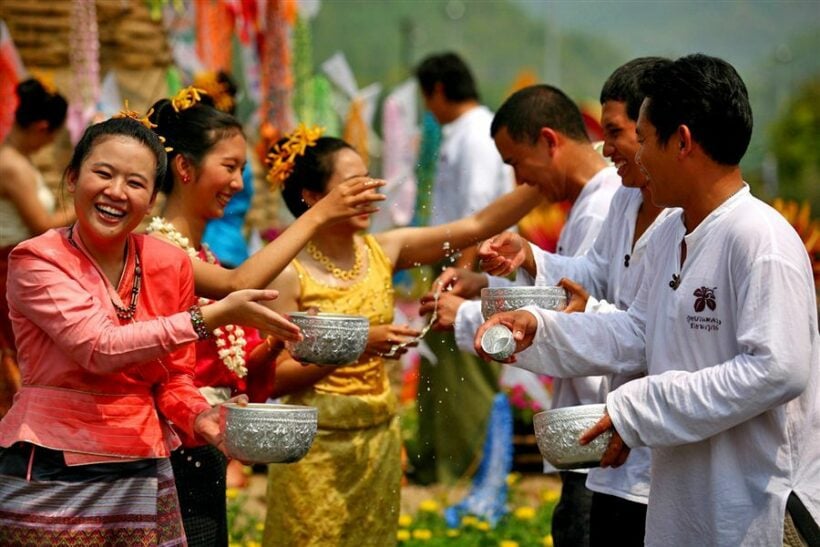 The tourist city of Pattaya is planning to hold Thai New Year, or Songkran Festival, this year as long as they receive the "go ahead" from the government. The Pattaya City Mayor, Sonthaya Khunplume, made the announcement today, saying that the water festival will be held with all the traditional activities including those taking place at temples.
Songkran is the biggest holiday of the year for Thai people and falls on the public holidays from April 10 to 15. Pattaya City officials say they have a plan to celebrate the "Big Day" of Wan Lai on April 19, which will include water fights, as long as the Centre for Covid-19 Situation Administration and the Ministry of Public Health approves it.
The event, which is hoped to domestic tourism and the local economy, will feature covid precautions. Mask-wearing and going through screening checkpoints will be part of the safety measures for the event, as well as crowd limits, temperature checks and social distancing.
The Pattaya City mayor has pointed towards the city's past successes in holding events under the Covid-19 safety measures. Such events included fireworks and music festivals. He went on to assure that holding the Songkran Festival would be successful as well under the Covid safety regulations.
Recently, Pattaya City launched the "Welcome Back Pattaya" campaign to lure domestic tourists back to the city as Covid-19 situation has continually improved. The campaign is aimed towards attracting domestic tourists and is expected to boost the local economy after many businesses in the province were ordered to close last month.
Those businesses were already struggling to survive as many hotels took their featured restaurants to the streets by offering take-away meals and street stalls. Schools, entertainment venues, gyms, pools among others have reopened with travel restrictions, for people entering the province, also having been lifted.
SOURCE: The Pattaya News
Keep in contact with The Thaiger by following our Facebook page.
Never miss out on future posts by following The Thaiger.
Thailand to introduce "area quarantine" for international visitors from April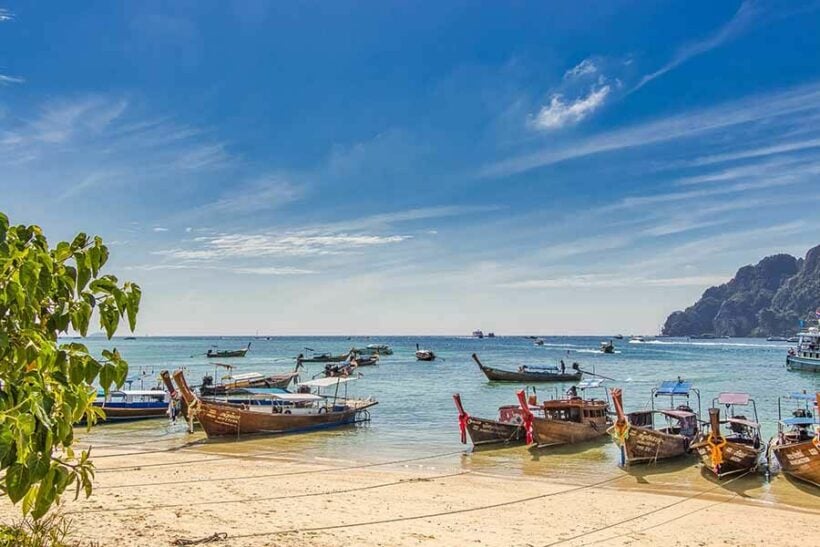 From next month, foreign visitors to the Kingdom will be able to experience the delights of "area quarantine", after the government confirmed the scheme for 5 provinces. Following a meeting with the Public Health Ministry, the Tourism Minister Phiphat Ratchakitprakarn confirmed that Phuket, Krabi, Chiang Mai, Chon Buri (Pattaya), and Surat Thani (Koh Samui and Koh Pha-ngan) have been chosen to pilot the scheme.
Foreign tourists opting for area quarantine will be required to remain in their hotel rooms for the first 3 days of their stay. They will be tested for Covid-19 and, if negative after 3 days, will be allowed to leave their room and roam freely around the resort for the remainder of their 14-day quarantine. At the end of the 14-day period, they will once again be tested for the virus and, if negative, allowed to travel around the quarantine area.
In order to avail of the scheme, tourists will still need to fulfil the other requirements for travel, including obtaining a Certificate of Entry, a negative Covid-19 test 72 hours prior to travel, and adequate health insurance. Nation Thailand reports that the area quarantine plan will be run by 29 travel agencies, under TAT supervision.
The area quarantine scheme comes as the TAT hails the success of the first "golf quarantine" scheme, which operates in a similar manner. Travellers from countries considered "low-risk" for Covid-19 can come to Thailand for a golf holiday at approved golf resorts in the Kingdom. Conditions are similar to those attached to area quarantine, with the golfers having to spend the first 3 days in their room, test negative for the virus, and then enjoy free rein of the resort, with a few rounds of golf thrown in.
Thailand's economy has been decimated by the fallout from the pandemic, in particular the loss of international tourism. The current mandatory 14-day quarantine period is seen as the biggest hurdle to overcome in order to re-ignite the sector. In 2019, international tourism contributed 2 trillion baht out of a total 3.01 trillion baht tourism trade. In the same year, tourism made up 17% of Thailand's GDP.
SOURCE: Nation Thailand
Keep in contact with The Thaiger by following our Facebook page.
Never miss out on future posts by following The Thaiger.
Pattaya police raid nightclub suspected of presenting pornographic shows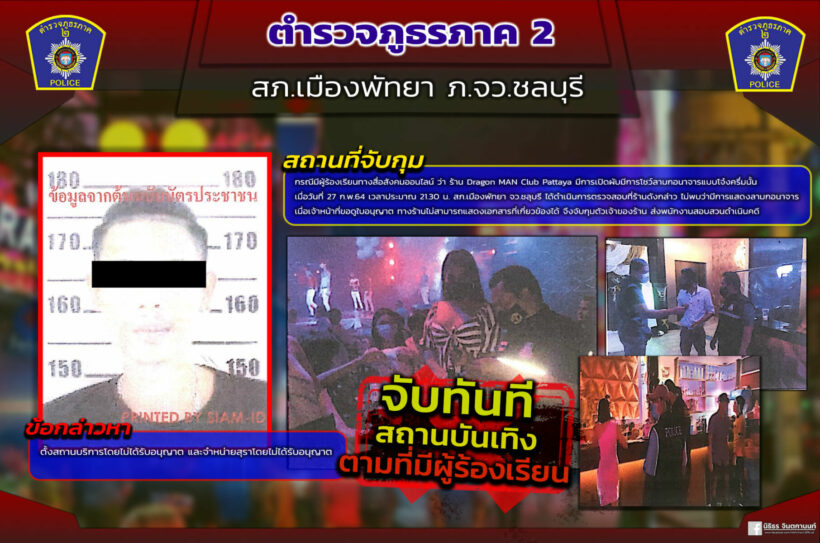 Pattaya City Police inspected a nightclub after reports that the venue was hosting pornographic shows on the weekends. Although the nightclub, Dragon Man Club, wasn't presenting a sexually explicit show when officers came by, the owner was arrested for operating an entertainment business and selling alcohol without the proper permit.
Police say a tip was made through social media from an anonymous source. Officers asked the nightclub owner for the venue's license, but the owner did not have the document at the time. Police arrested the owner. The nightclub owner was not named in reports.
SOURCE: Pattaya News
Keep in contact with The Thaiger by following our Facebook page.
Never miss out on future posts by following The Thaiger.