Special Tourist Visa – now officials want you to 'quarantine' in your home country before coming to Thailand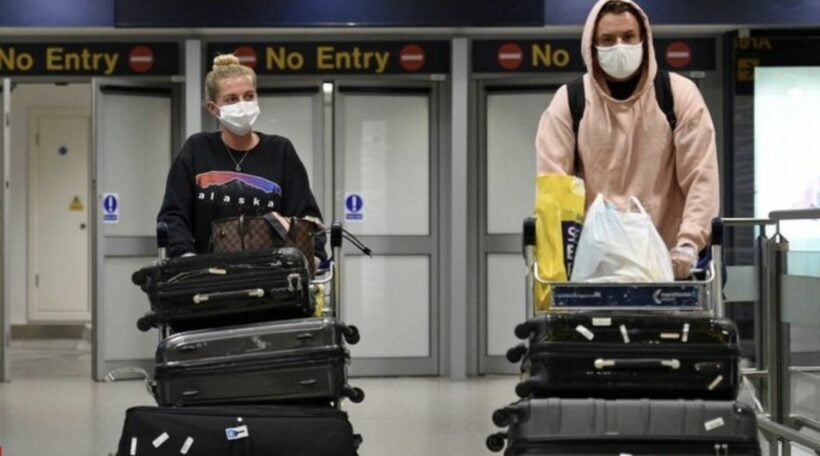 On one hand the Thai government unveils its big 'plan' for a Special Tourist Visa, allowing minimum stays of 90 days, extendable to 270 days (almost 9 months). On the other hand they have put up a list of restrictions that, at best, will severely restrict any return to 'normal' tourism in the country.
Apart from the local 14 day quarantine when they arrive, at their cost, there's also a long list of paperwork they need to submit before being able to travel to Thailand. Then there's the limitation to travelling to Thailand only on chartered flights or private jet. And once they're out of quarantine, the tourists' options are quite limited for now with the usual tourist spots of Pattaya, Phuket, Chiang Mai and Samui mostly closed up with no tours in operation and most tourism-related businesses shuttered – a real 'chicken and egg' quandary for tourism officials.
Now, according to a report in Bangkok Post, Dr Chakrarat Pittayawonganon, a director at the Department of Disease Control, claims that foreign tourists will have to present proof of a negative Covid-19 test no more than 72 hours prior to travel. Additionally… "they must also have quarantined in their country of origin, have health insurance for international travel and a specified minimum amount of money in their bank account". He said they will also need a record of "not visiting crowded places prior to their departure".
And during their domestic quarantine these "visitors must have been tested twice for Covid-19 at the beginning and end of the process".
The Department of Disease Control has also said, broadly, that they will only allow people from "low-risk" countries to enter Thailand first, without specifying or providing a list of what those countries would be.
The department says they are also providing specific training for the general public and government officers "whose jobs place them in contact with foreign travellers", so these STV tourists can probably expect an extra special socially-distanced and masked welcome.
Meanwhile, the Public Health ministry has revealed that 2,270 foreign tourists, from China, Myanmar, Japan and Kuwait, are already planning to visit Thailand under the provisions of the new Special Tourist Visa.
On September 15, the Thai cabinet agreed to allow in foreign tourists who agree to the mandatory 14 day quarantine with a minimum 90 day stay, extendable twice to a maximum of 270 days. The highly restrictive new visa, whilst at least a start, has not been well received.
SOURCE: Bangkok Post
Want more from the Thaiger family?
📱 Download our app on Android or iOS for instant updates on your mobile
📧 Subscribe to our daily email newsletter
👍 Like/Follow us on Facebook
🔔 Subscribe to or Join our YouTube channel for daily video updates
Chinese study confirms Sinovac vaccine safe for over 60s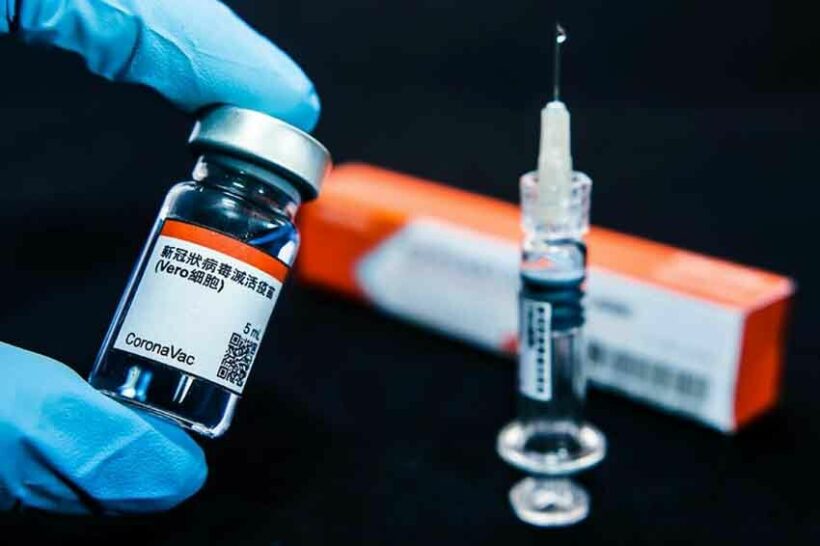 Health officials in Thailand say there is no need for concern about use of the Sinovac Covid-19 vaccine the over 60s, after a Chinese study confirmed it is safe. Sophon Mekhton from the Public Health Ministry says the independent study should reassure everyone about the vaccine's safety in the older age group. According to the Bangkok Post, the study also confirms the manufacturer's claims that 2 doses can prevent transmission in other age groups.
According to Sophon, earlier concerns about the vaccine were the result of a lack of adequate data involving the over 60s. Now that many people in that age group around the world have been inoculated with the Sinovac vaccine, it has been confirmed as safe. Sophon adds that people shouldn't cling to out-of-date information, a reference to an earlier statement from the World Health Organisation that the vaccine could carry a low risk of serious side effects in those aged over 60.
Sophon says that there is always a risk with all vaccines, but the chances are very slim, adding that there are measures in place in the event of someone experiencing adverse side-effects.
While the government has previously stated that AstraZeneca will be the primary vaccine in Thailand's national rollout, a lack of adequate supplies, coupled with a third, highly contagious wave, have led to a temporary switch to Sinovac. To date, 3.5 million doses of the Chinese vaccine have been imported, with another 500,000 donated by China set to arrive this week, followed by 2 million purchased by the Government Pharmaceutical Organisation.
Meanwhile, a former dean from the Faculty of Economics at Rangsit University is calling on the government to compensate families where someone has died as a result of receiving a Covid-19 vaccine. Anusorn Tamajai says offering between 8 and 12 million baht in compensation would boost people's confidence in vaccine safety. He adds that healthcare workers should also be paid more, in recognition of their hard work and the risks they face.
SOURCE: Bangkok Post
Want more from the Thaiger family?
📱 Download our app on Android or iOS for instant updates on your mobile
📧 Subscribe to our daily email newsletter
👍 Like/Follow us on Facebook
🔔 Subscribe to or Join our YouTube channel for daily video updates
Tuesday Covid UPDATE: 31 new deaths and 1,919 new infections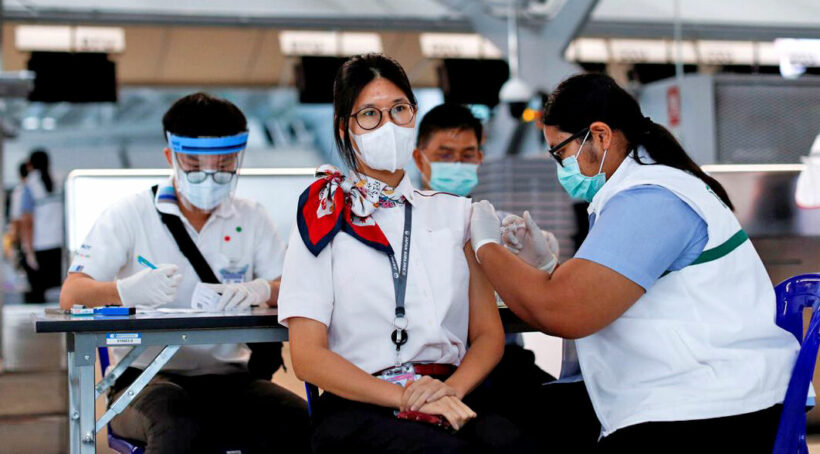 The Thai public health officials have reported that there has been 31 Covid-related deaths and 1,919 new confirmed cases in the past 24 hours.
• An entry ban has been extended to cover foreign travellers coming from Bangladesh, Pakistan and Nepal, as well as India, to help contain any further "highly contagious" Indian variants of Covid-19.
The includes all foreigners departing from any of the 4 countries, or in transit in other countries and passing through them.
• Border patrol police and the Army are being ordered to step up surveillance in order to prevent the entry of illegal migrants into Thailand.
There has been a spate of new infections from people crossing Thailand's porous borders illegally, and a new surge of people crossing the border, in both directions, just north of Chiang Rai to a Burmese border town that is currently re-opening its casinos and brothels.
• German pharmaceutical giant BioNTech, the vaccine manufacturer that has partnered with Pfizer for its Covid vaccine, is setting up in Singapore as a regional HQ for South-east Asia operations, and will set up an mRNA manufacturing facility in the island state.
It plans to open its Singapore office and start the construction of the manufacturing facility from Q3 this year, subject to planning approvals. The site is expected to be operational in 2023 and will create at least 80 jobs.
• The latest cluster in Chanthaburi, east of Bangkok, is now up to 533 infections after another 91 cases were reported yesterday – 47 are from Africa and 44 are Thais. Out of the total number of infections, 156 are foreigners, mostly from African countries
Want more from the Thaiger family?
📱 Download our app on Android or iOS for instant updates on your mobile
📧 Subscribe to our daily email newsletter
👍 Like/Follow us on Facebook
🔔 Subscribe to or Join our YouTube channel for daily video updates
Entry ban extended to non-Thais arriving from Pakistan, Bangladesh, Nepal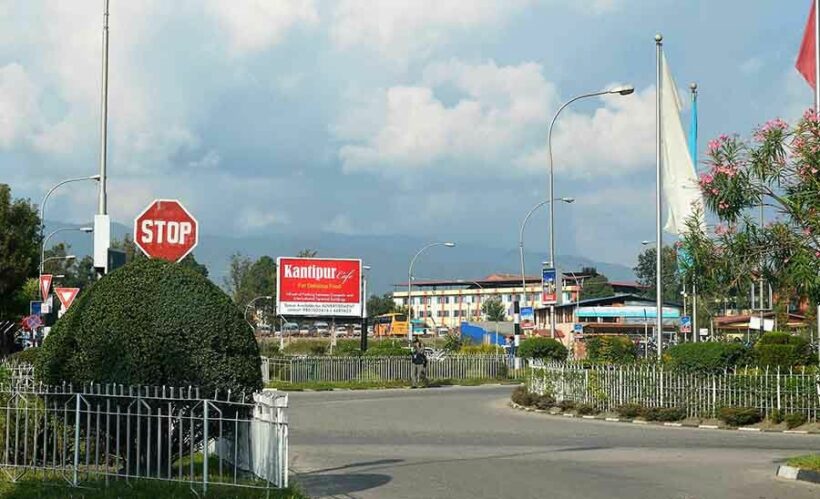 Non-Thai nationals arriving from Pakistan, Bangladesh, and Nepal are now included in an entry ban aimed at preventing the spread of the so-called Indian variant of Covid-19. The ban was first introduced for arrivals from India late last month, amid the escalating crisis in that country. It has now been extended to 3 other South Asian nations as the government tries to guard against importing the highly contagious B.1.617.1 variant.
The ban applies to all non-Thais who depart from or transit through those countries. Tanee Sangrat from the Ministry of Foreign Affairs says the Centre for Covid-19 Situation Administration requested an extension to the ban after a Thai woman who arrived from Pakistan was found to be infected with the variant while in quarantine.
"The CCSA has confirmed reports that 1 traveller from Pakistan into Thailand has been infected by the Covid-19 variant first detected in India. The CCSA meeting therefore requested the MFA to temporarily suspend the issuance of COEs to all foreigners travelling from countries which have widespread transmission of the said variant. In response to this, the MFA will comply with the CCSA's recommendations and temporarily suspend the issuance of COEs to all foreign nationals travelling from Pakistan, Bangladesh and Nepal into Thailand."
Tanee adds that the ban does not apply to Thai nationals, who can still return from any of the aforementioned countries.
"Thai nationals, diplomats on mission in Thailand and their families, and permanent residents travelling from these countries are still able to return to Thailand if they so wish."
A Thai woman who arrived back in the Kingdom from Pakistan on April 24 was found to be infected with the highly contagious strain, as was 1 of her young sons travelling with her. Another 2 sons tested negative. All 4 were in state quarantine when tested.
Further tests at Chulalongkorn Memorial Hospital confirmed the strain was B.1.617.1, with Thiravat Hemachudha from Chulalongkorn University urging people to be vigilant. He says B.1.617.1 is concerning, pointing out that 4 people in Israel, all of whom have been fully inoculated with the Pfizer vaccine, have tested positive for the variant.
"Thailand must be vigilant even if we can achieve our vaccination target by year-end. If there is a mutated version that can evade vaccines, the problem will remain."
SOURCE: Bangkok Post
Want more from the Thaiger family?
📱 Download our app on Android or iOS for instant updates on your mobile
📧 Subscribe to our daily email newsletter
👍 Like/Follow us on Facebook
🔔 Subscribe to or Join our YouTube channel for daily video updates