South policy flaws exposed by violence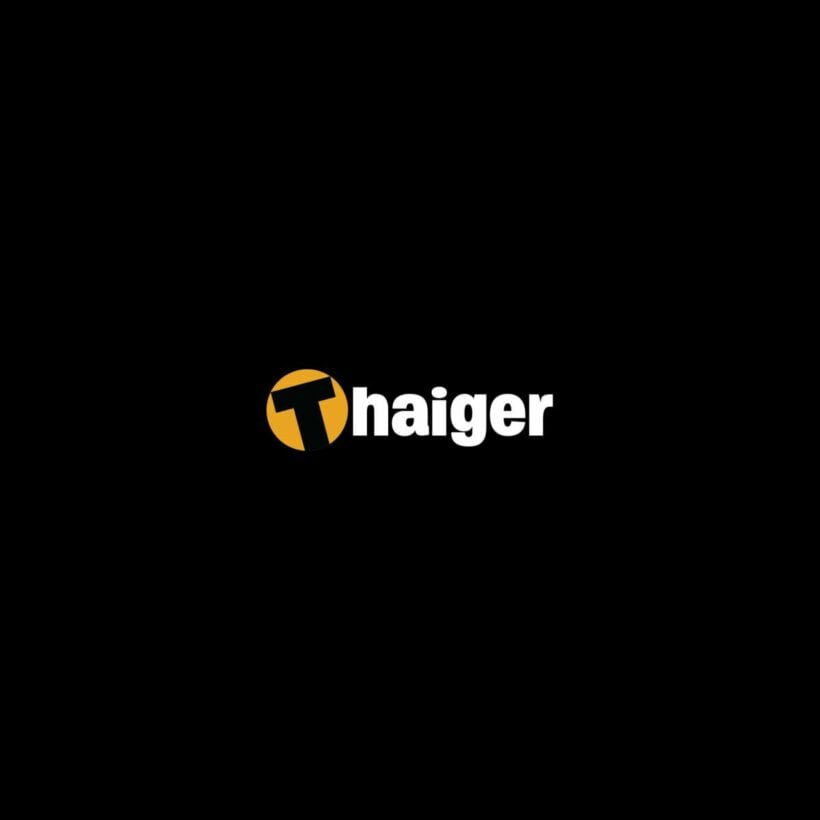 PHUKET MEDIA WATCH
– Thailand news selected by Gazette editors for Phuket's international community
South policy flaws exposed by violence
The Nation / Phuket Gazette
PHUKET: Although violence in the deep South seemed to decrease during June-September, it swept back ferociously in the month of October when six schools and two tambon administrative organisation offices were burned down. Most recently, four Pattani restaurants/karaoke bars were bombed in less than a week following the Tak Bai 10th anniversary.
Col Pramote Promin, spokesperson for the Internal Security Operations Command (Isoc) Region 4, on Saturday blamed separatists for the bombings. They were a response to national intelligence reports that insurgents threatened to launch attacks ahead or after the Tak Bai anniversary (October 25) and security officers tried their best to be on watch – but the insurgents shifted to less-guarded targets.
Similar bomb components
Explosive Ordnance Disposal (EOD) reported the bomb components in the latest attacks were similar to those used in the May 24 incident in which 20 bombings occurred in Pattani province two days after the National Council for Peace and Order (NCPO) seized power, suggesting the Friday attacks were the work of the same group. Officials felt the national security-originated approach to solve southern unrest by the NCPO and the government hadn't been successful so far in achieving even a passable result.
Among the announced "new tasks" was the peace dialogue with separatists but, until now, the master plan had not been officially approved. Also the plan was unable to garner public attention or local residents' participation. Most works were about fighting for media space or the solving of internal problems such as state agencies' unity and budgetary integration, while the concrete result in the region wasn't so clear-cut, neither was a scheme to repair the deep South's roads by asphalt-para rubber mix.
The "old tasks" that had been long-standing were also not solved or clearly addressed. Sore points included:
l The Tak Bai incident in which 78 anti-government protesters "died from suffocation": people continued to wonder why the government couldn't re-investigate the case or boost the victims' confidence by having the cases brought to court via the National Human Rights Commission mechanism. Other cases in which state officers might be involved should also be re-investigated to ensure investigations were treated to the same standard as those of civilian suspects. If the officers were found guilty and punished accordingly, it would boost people's faith in the state.
l Lifting of the emergency decree and the "taking people home" project allowed misguided insurgents/ sympathisers to turn a new leaf. They were implemented only in a small scale but managed to get some local support. However they didn't yield the psychological effect among the wider public that the government was sincere because many major cases – like the Tak Bai incident or the alleged torturing of people to get confessions – remained unclear.
l Many new incidents centred around violence, despite state officers' explanations they stemmed from mistakes. They included the case in which an officer manning a checkpoint in Narathiwat's Bacho district shot at a suspect car and hit a 10-year-old girl; and the case in which a para-military volunteer shot dead a 14-year-old boy in Narathiwat's Sri Sakhon district while allegedly believing their outpost was being attacked. The volunteer then allegedly placed a gun in the boy's hand.
l Many locals believed officials were involved in drug trafficking, illegal gasoline business and pirate goods smuggling because these crimes were widespread in the region but remained untouched. Checkpoints were set up on roads, but people wondered why traffickers passed through or avoided detection. The case of Pattani-based businessman Sahachai Jiansermsin, a suspected illegal gasoline trader who managed to flee from police custody after receiving a 21-month jail term for possessing forged state documents, didn't get much attention from the government. Local authorities' investigations led to the punishment of one policeman for neglect of duty as the policeman was the one guarding Sahachai at the court. Sahachai's case only convinced people the government wasn't sincere in seriously tackling illegal businesses in the region.
l Although special law implementation empowered police and military officers to provide security and limited people's freedom and rights – it seemed these laws hadn't limited culprits' freedom to launch attacks, leaving local people with little confidence in the state. The emergency decree had been renewed every three months for 37 times already. These incomplete tasks prompted people not to co-operate with the state – therefore projects like the Thung Yang Daeng project that hoped to get the public support might not be successful or might be adopted just to get budget. If the state was unable to solve the old conditions, to stop creating new conditions, and to restore public confidence, it would be difficult to get public co-operation and the region's situation would not improve permanently but just shift from one target to another.
— Phuket Gazette Editors
Want more from the Thaiger family?
📱 Download our app on Android or iOS for instant updates on your mobile
📧 Subscribe to our daily email newsletter
👍 Like/Follow us on Facebook
🔔 Subscribe to or Join our YouTube channel for daily video updates
Covid UPDATE: 1,630 new cases and 22 deaths, provincial totals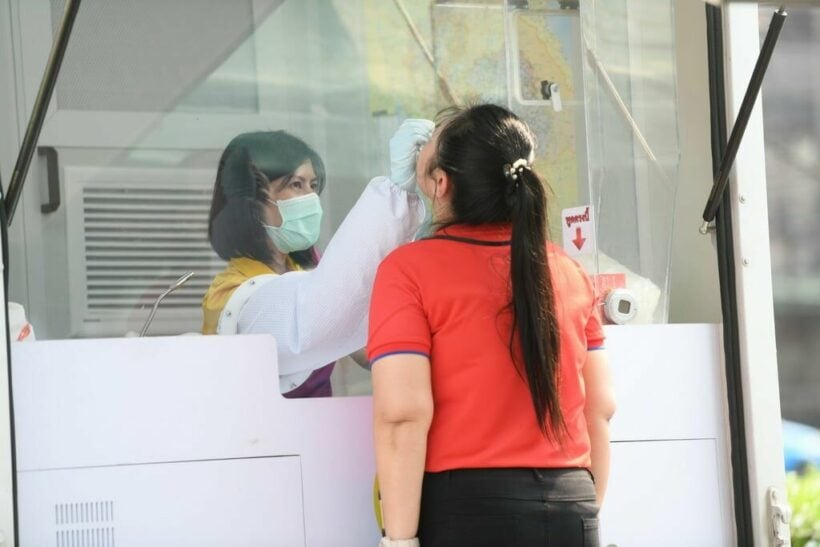 1,630 new Covid-19 cases and 22 coronavirus-related deaths were reported today in the Centre for Covid-19 Situation Administration's daily briefing. There are now 29,376 active Covid-19 cases. Since the start of the pandemic last year, the CCSA has reported 85,005 Covid-19 cases and 421 Covid-related deaths.
Out of the 22 deaths, most of the patients had chronic illnesses. Many contracted the virus from family members or close friends.
Most of the new cases were detected in Bangkok, particularly in districts with crowded communities and markets. While cases in Bangkok continue to be high, CCSA spokesperson Natapanu Nopakun says the number of new cases in most other provinces in Thailand is decreasing.
Health officials are rolling out proactive case finding campaigns in several high-risk communities, testing 9,000 to 10,000 per day, Nopakun says, adding that officials are working to provide the appropriate treatment as quickly as possible.
Those who test positive for Covid-19 and are asymptomatic must stay at an official field hospital for 14 days and then self-isolate at home for another 14 days.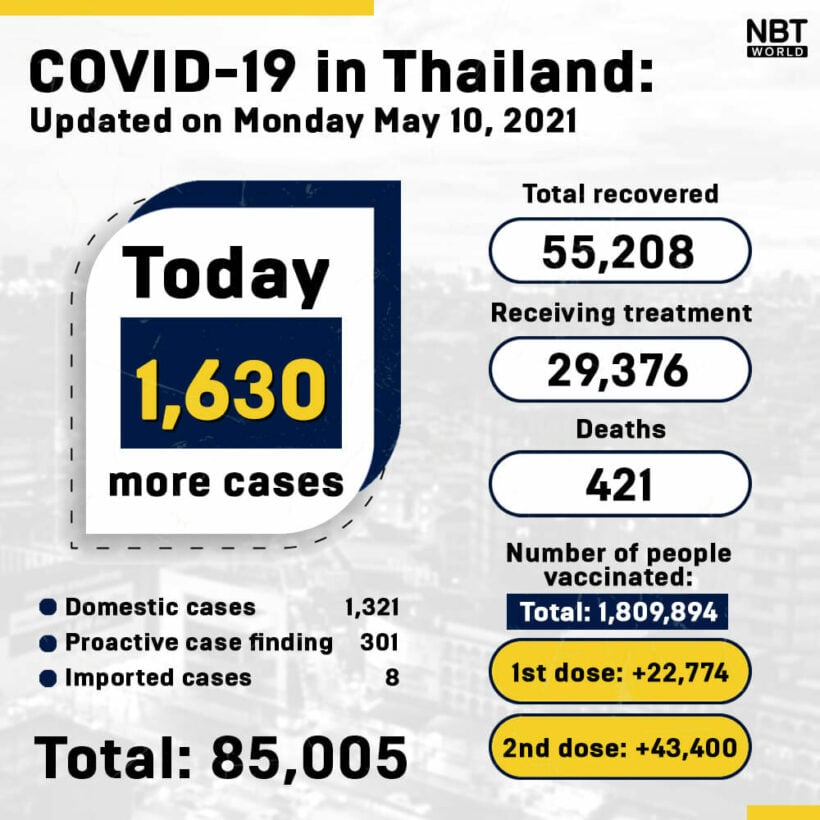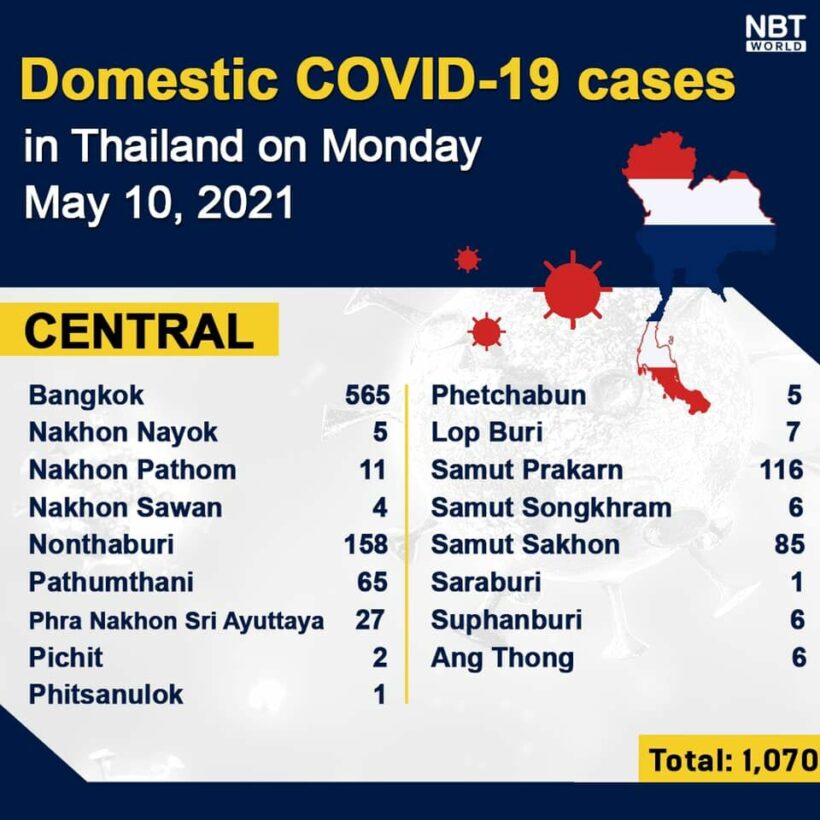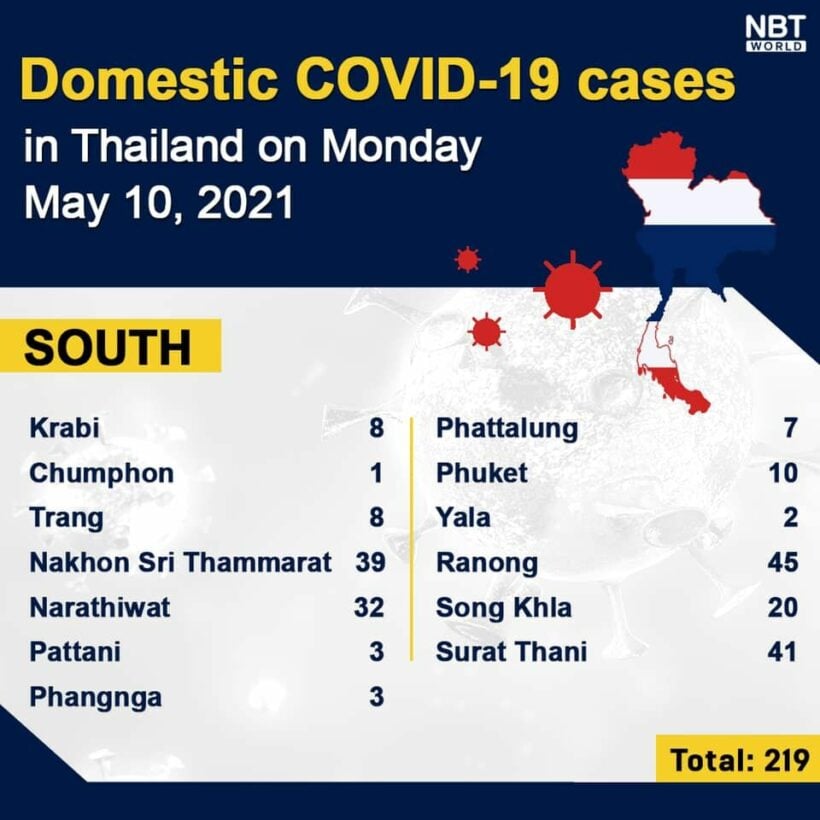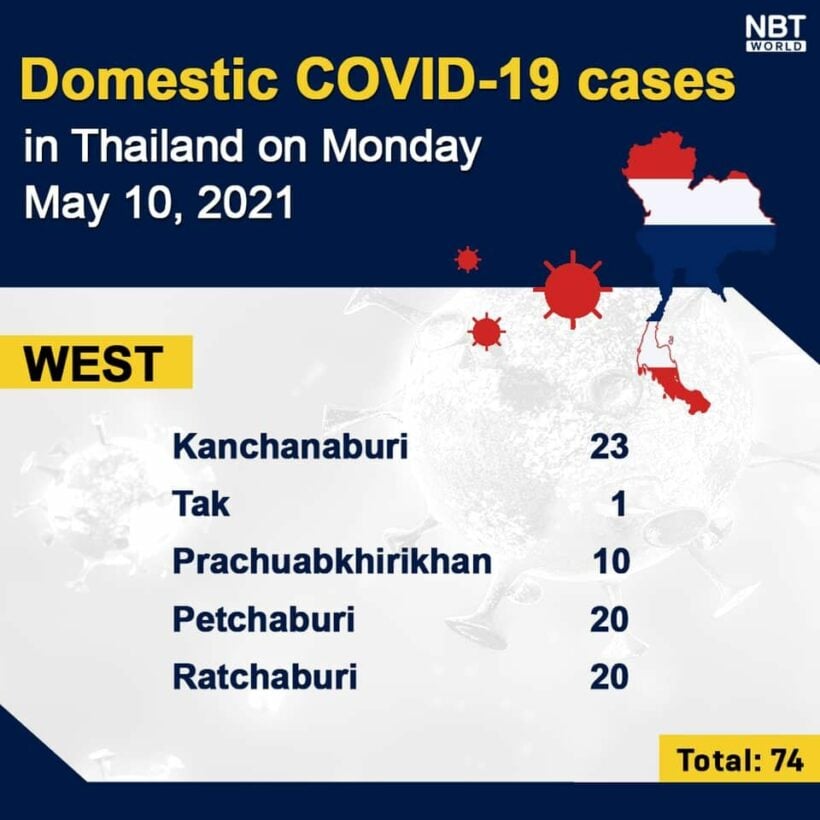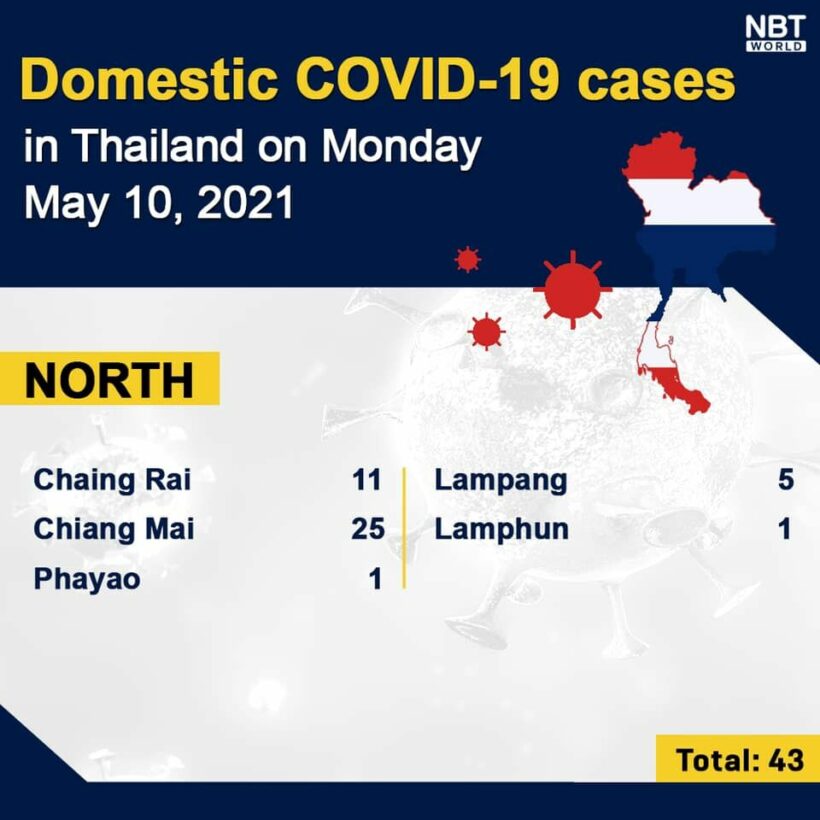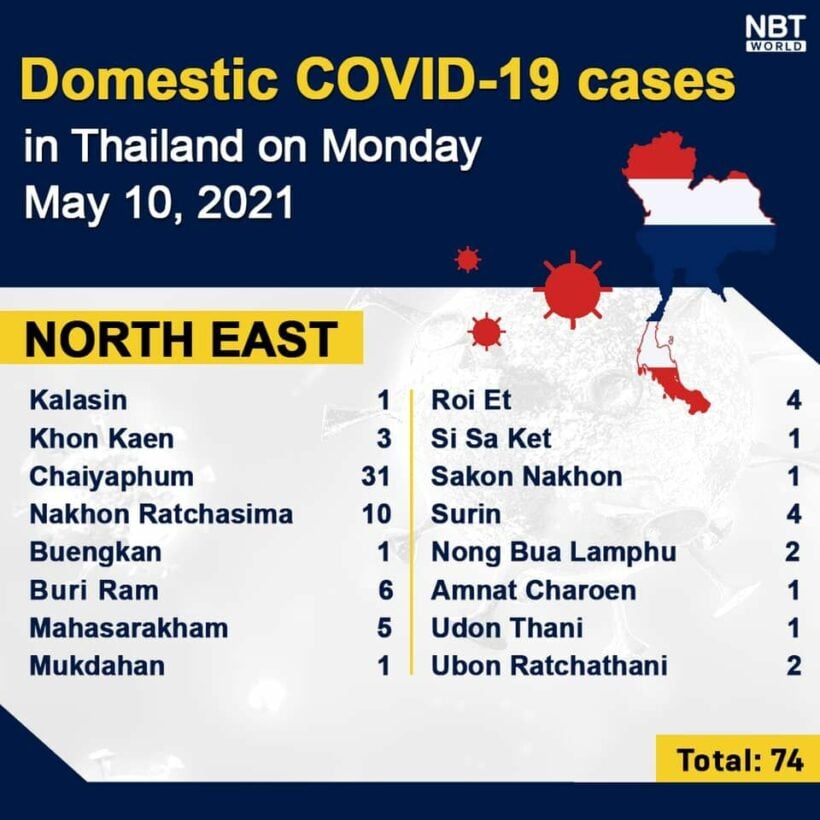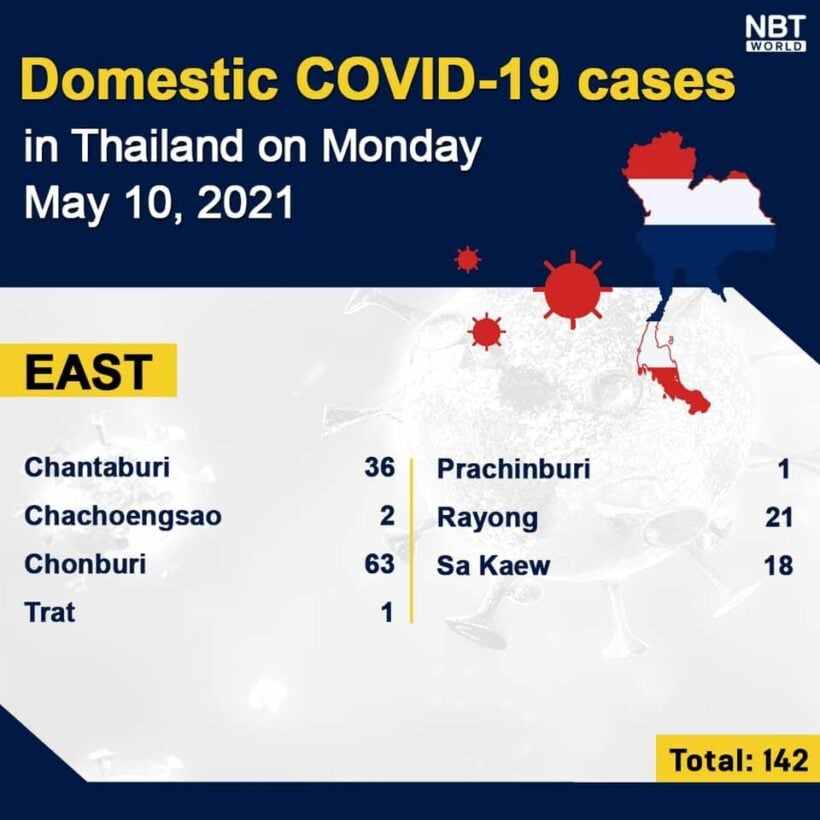 Want more from the Thaiger family?
📱 Download our app on Android or iOS for instant updates on your mobile
📧 Subscribe to our daily email newsletter
👍 Like/Follow us on Facebook
🔔 Subscribe to or Join our YouTube channel for daily video updates
Thailand donates cash, equipment to Laos to help combat Covid-19 outbreak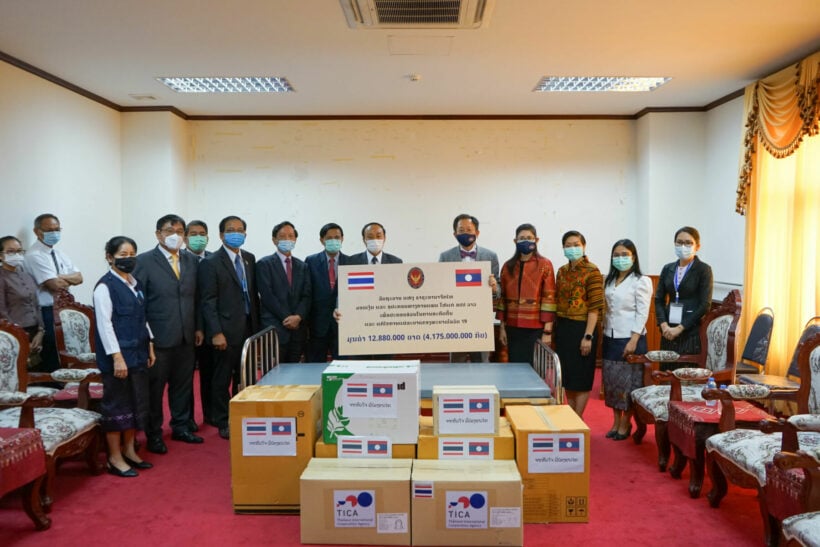 With Laos, just north of Thailand, under lockdown measures to control a spike of Covid-19 infections, the Royal Thai Embassy to Laos helping the country combat the outbreak and has donated cash and materials valued altogether at more than 16 million baht.
While cases have remained low in Laos since the start of the pandemic last year with active cases typically under 10, there was a spike in cases in mid-April and active cases are now at 1,302. The country reported its first coronavirus-related death yesterday.
Donations from Thailand help supply mobile biosafety labs to conduct swab Covid-19 testing and beds for Covid-19 patients as well as protective equipment such including 50,000 medical masks and more than 2,000 Personal Protective Equipment, or PPE, outfits.
An order of supplies valued at 8.5 million baht is set to be delivered by the end of the month. That order will have 2,000 more PPE outfits, Covid-19 test equipment, DNA/RNA extraction kits, and 2,500 test kits. Other equipment provided by Thailand include a defibrillator, patient monitoring machine, infrared thermometers, oxygen regulators, and pulse oximeters.
SOURCE: Nation Thailand
Want more from the Thaiger family?
📱 Download our app on Android or iOS for instant updates on your mobile
📧 Subscribe to our daily email newsletter
👍 Like/Follow us on Facebook
🔔 Subscribe to or Join our YouTube channel for daily video updates
Royal Thai police say new uniforms will help in pursuit of criminals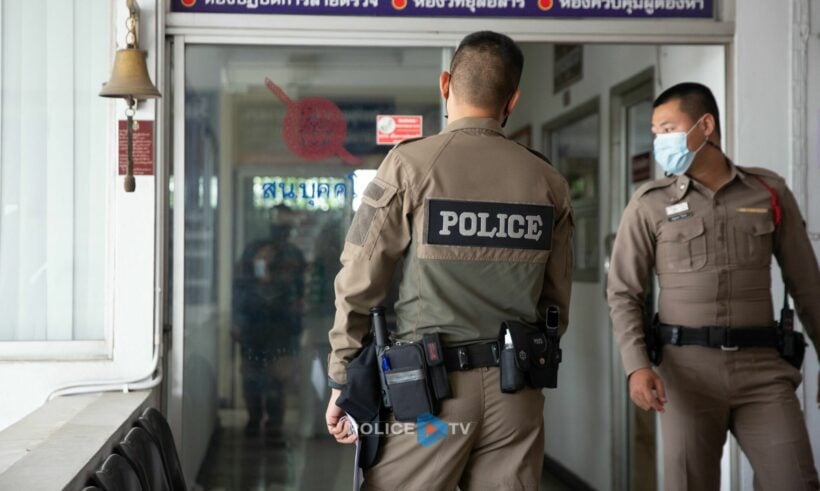 The Royal Thai Police say new uniforms will help them be more "agile" in their pursuits of criminals. The uniform's prototype is still under trials and has yet to be launched. The move to change uniforms has been attempted in the past, with tourist police once seeing their usual long-sleeved khaki shirt with shoulder pads and metal badges morph to short-sleeved shirts and blue shorts. But previous modifications to their attires was short-lived.
Somprasong Yenthuam, the deputy commissioner of the Metropolitan Police Bureau has been assigned by the police chief to oversee the uniform change this time around. A committee has been formed to study the input gathered from officers across the country, as well as the public. But the police chief wants the new uniforms to be suited to patrol operations with a final decision being made after a 10-day trial period of the uniforms.
The new style of uniform is currently being tested at the 3 police stations of Chakkrawat, Bang Yi Khan and Bukhalo in Bangkok. The trial started on May 3 and will run until this Thursday, with 10 active-duty officers, at the operational level, trying out the new uniforms.
"The three police stations were chosen because they are ready for the trial as the areas under their jurisdiction are fairly large with many residents."
The uniforms feature a baseball-style cap, which is much lighter than the traditional police helmets, and a shirt with 2 panels. The upper panel is made of khaki while the lower is made from a more breathable fabric which is easy to launder. The new badges are made of cloth, taking into account previous complaints by officers of the badges' jagged edges injuring them while working. The new pants feature an elastic waistband and multiple pockets. The new shoes are designed for running without causing foot pain.
"The committee has studied police uniforms from around the world before deciding on the prototype. But what is most important is the opinion of police officers who use it, and the public. Whether the proposed new police uniform will convey less power or authority remains to be seen. It is not finalised yet and can still be changed."
The new uniforms cost around 2,000 baht but Somprasong says the department will use its annual provision to pay for the uniforms without needing to add more money. Krisanaphong Poothakool, an associate professor of criminology and assistant president at Rangsit University, says the new uniform must help officers be more agile.
"However, how the officers perform their duties and behave themselves in public is more important than their uniforms. Changing the uniform will be useless if the officers fail to improve their behaviour."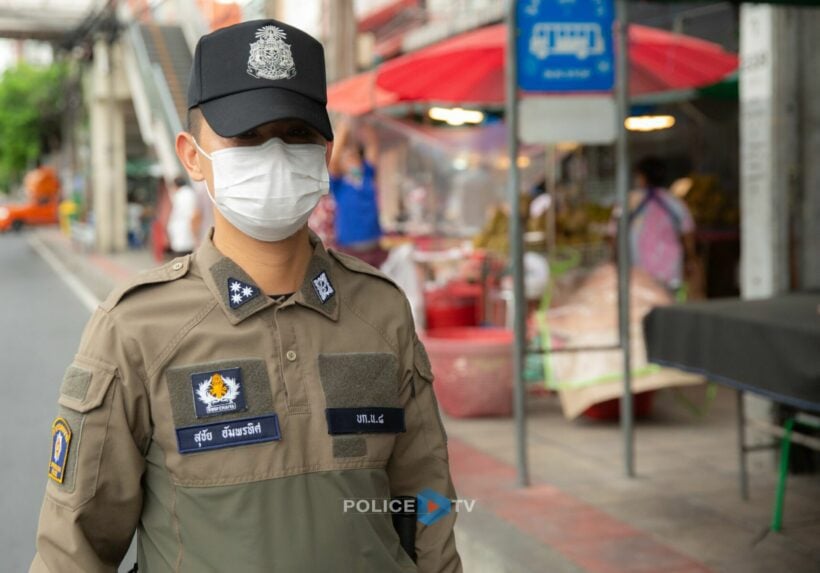 SOURCE: Bangkok Post
Want more from the Thaiger family?
📱 Download our app on Android or iOS for instant updates on your mobile
📧 Subscribe to our daily email newsletter
👍 Like/Follow us on Facebook
🔔 Subscribe to or Join our YouTube channel for daily video updates