Shark bite or sharp rocks? Hua Hin swimmer dragged from water with injuries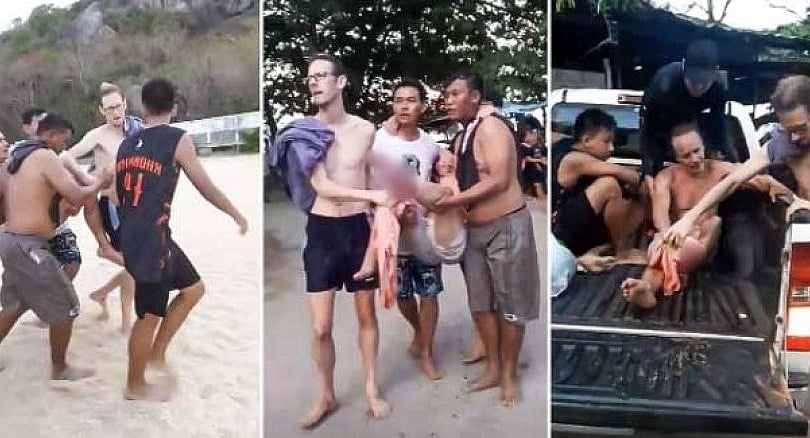 Video footage posted to social media on Sunday claimed that a foreign man was been bitten by a shark at a beach in Hua Hin.
The clip, which has now been removed, showed a man being carried out of the water having suffered multiple injuries to one of his feet.
The incident was said to have taken place at Sai Noi beach, south Hua Hin, with the unnamed foreigner being rushed to hospital for treatment.
However, some people commenting online questioned the claims of the injuries being the result of a shark attack and said the injuries could have been caused by sharp rocks on the seabed.
Others said the injuries were clearly bite marks, with speculation that they were caused by a black tip reef shark.
Commenting about the incident on Facebook, Edwin Wiek, who runs the Wildlife Friends Foundation Thailand in Phetchaburi province, said that sharks found in the Gulf of Thailand "are big enough to bite but too small to fight."
Another Facebook user, Aaron Gimli Myers wrote: "Never seen or heard of such aggressive behaviour from a tipped reef shark before, pretty fast and shy animals. Potentially a small bull shark? Have seen them while diving off the islands so not that far for one to travel really and also very aggressive creatures".
Marilyn Rose commenting said: "Ouch! That looks nasty! There are shark in the area as I've seen local fisherman catch them at Takiab, but they're only usually close to shore at night and don't tend to attack humans unless they feel threatened. There are also some pretty nasty rocks at Sai Noi on which my better half broke his toe. To be honest though, it does look more like a bite".
UPDATE: Thaivisa has been informed that medical staff who treated the foreign man said the injuries were not consistent with that of a shark bite and were likely to be caused by rocks.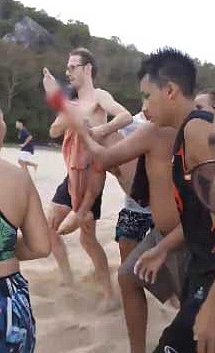 Natural alternative to elephant tourism in Prachuap Khiri Khan
An elephant-tourism alternative has made headlines near Hua Hin.
A Prachuap Khiri Khan hamlet where visitors can leisurely observe about 200 wild elephants has been selected as one of 50 Otop "Local Way of Life" tourism villages.
Kui Buri district chief Chatree Chanweerachai says that Ban Ruam Thai, adjacent to Kui Buri National Park, had been selected for the Otop (One Tambon One Product) program because of its tourism potential.
The Kui Buri National Park is about an hour and a half drive south-west from Hua Hin.
Residents lead tourists to observe the wild elephants and the many gaurs living on 1,500 rai of grassland and the animals are never disturbed.
Visitors also get to sample regional food specialities and purchase locally made products.
Read more about the Kui Buri National Park HERE.

SOURCE: The Nation
TAT criticises operators of suspended Pattaya-Hua Hin ferry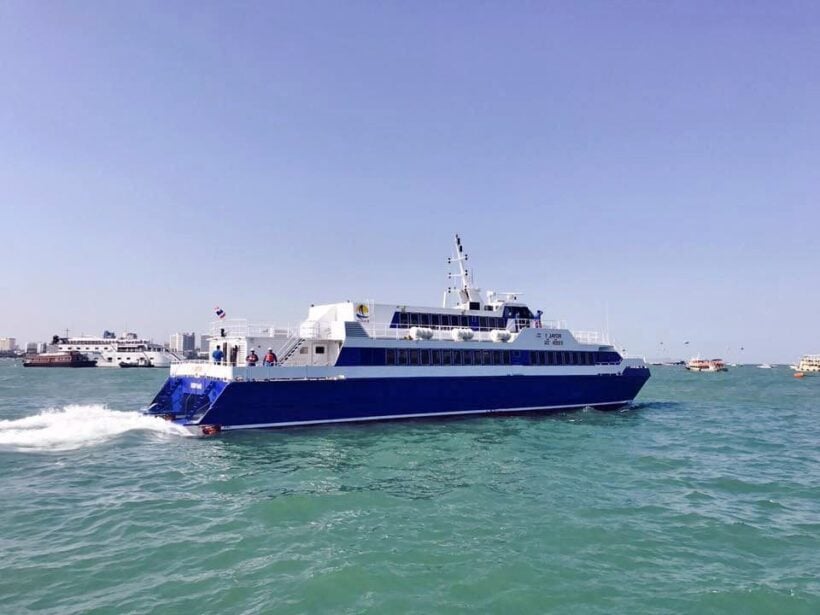 The Tourism Authority of Thailand is criticising the operator of the Pattaya-Hua Hin ferry service over the suspension of boat trips on the grounds that it is low season and too few passengers.
The Prachuap Khiri Khan Harbour Office announced this morning that the Royal Passenger Line would suspend the service from September 20 to October 31 and would resume services on November 1.
However, Orasa Avudhkhom, director of the Prachuap Khiri Khan Office of TAT, says that the low season should not be a reason for suspending services. She said boat services should only be suspended if the sea was too rough or weather conditions were hazardous.
She said the suspension of services will affect tourism in Hua Hin. The ferry route concessionaire should have used marketing campaigns during the low season to attract business, instead of suspending the services, she said.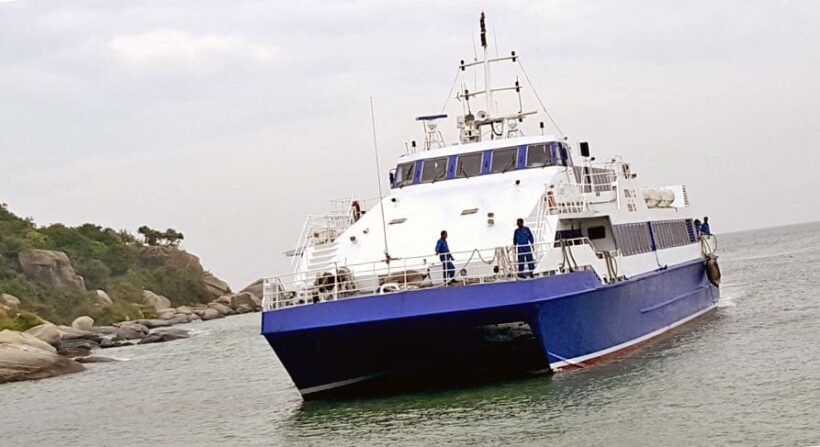 Shark nets to be installed at Hua Hin beach tomorrow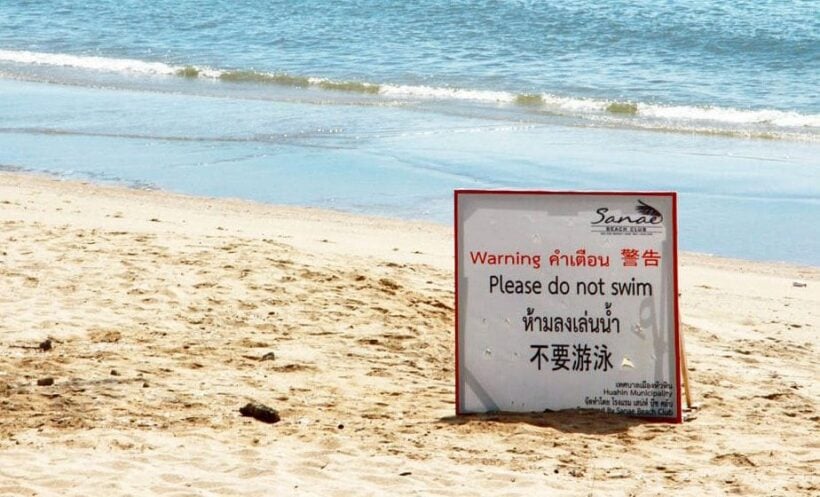 Talk News is reporting that authorities in Hua Hin have finally decided who is responsible for installing a shark net at Sai Noi beach. This is the location where a Norweigan tourist was bitten in April this year.
54 year old Werner Danielsen (at the time of the attack) has since returned to Norway after amassing hundreds of thousands baht hospital bills. Thai authorities paid some of these bills at the time.
Talk News says that buoys and signs were erected to warn tourists of the danger of potential shark attack. Authorities say the attacks were the first of their kind in Thailand.
After discussions it has now been decided that the Hua Hin administration is responsible for preventative measures and they are budgeting 400,000 baht for a 300 metre net – 50 metres offshore at a depth of three metres.
The nets are ready to be deployed from tomorrow and should take five days to install.
SOURCE: Talk News