Same-sex civil union bill ready for Cabinet in two months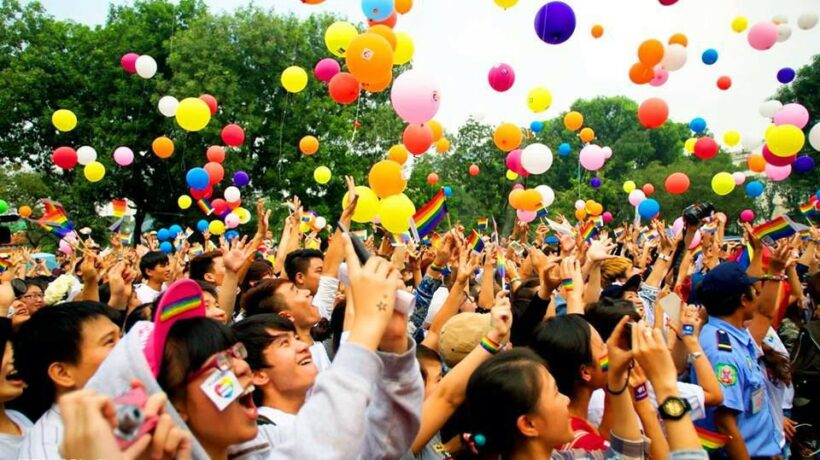 A same-sex civil partnership law should be drafted and discussed before next year's elections.
Pitikarn Sitthidech, the Rights and Liberties Protection Department chief, saystThe law, allowing same-sex couples to formally register as life partners, should be drafted by September.
It would then be submitted to Deputy PM and Justice Minister ACM Prajin Juntong, who would decide whether it should go to the Cabinet, she said.
Pitikarn says the sub-panel drafting the legislation that's been hailed by some as a progressive step towards the legalisation of gay marriage would meet on July 25 to review its 63 articles. Panel members were likely to make adjustments, she said, some based on the experiences of other countries that have adopted similar legislation, such as Mexico, South Africa, Canada, Australia and Britain.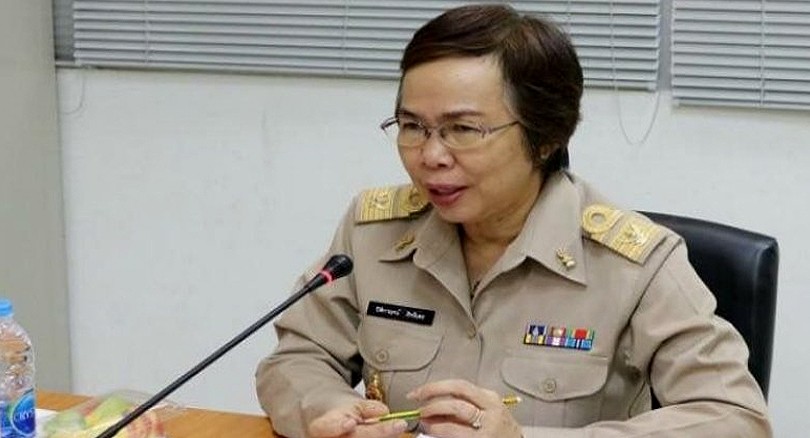 Pitikarn Sitthidech – Rights and Liberties Protection Department chief 
The bill will then be forwarded to the Rights Department's law development committee for further tweaking in September, and then to Prajin, Pitikarn said. She pointed out that the process in some countries had taken up to 10 years, but Prajin wanted to fast-track Thailand's version because of the many LGBT (lesbian, gay, transgendered and bisexual) citizens who deserve the same rights as everyone else.
Pitikarn said Prajin had insisted that the authors of the legislation understand the situation in society well and the sensitivities involved. He wanted guidelines set out to support the status of same-sex life partners registered in other countries who were now living in Thailand to ensure they enjoyed the rights to which they were entitled.
Prajin wanted it made clear which agency would handle registrations once the law comes into effect. And he expects the law to lay the foundation for the legalisation of gay marriage.
"Since the ministry began moving forward on this law, we have received good feedback from the LGBT community and a 60,000-name petition expressing support for the action, as well as much useful information," Pitikarn said.
"I believe many more people are passively supporting this law – the many who haven't yet expressed their LGBT status."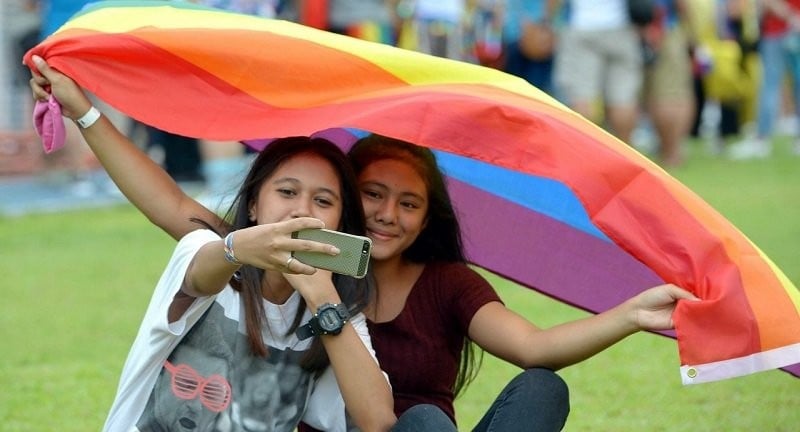 SOURCE: The Nation


Read more headlines, reports & breaking news in Thailand. Or catch up on your Thailand news.

New WHO world road death report – Thailand drops to number 8 but still high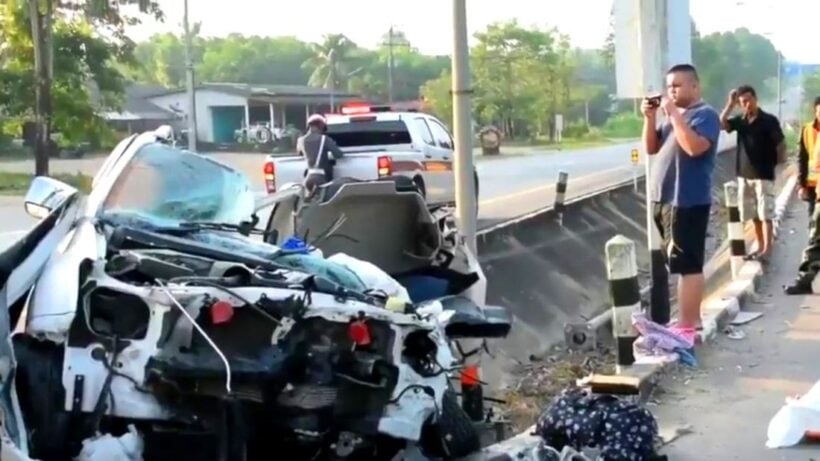 Thailand's roads remain some of the deadliest in the world. But the Kingdom has dropped from its previous number two position to number eight, behind a collection of backwater African states and other undeveloped countries.
A new report by the World Health Organisation shows that the road safety situation in Thailand hasn't improved. The shocking news is outlined in a the WHO report, Global Status Report on Road Safety 2018,
The report indicates the death rate per 100,000 population in Thailand was 32.7. This ranks Thai roads as at least the deadliest in ASEAN and amongst the deadliest in the world.
Only seven other nations fared worse than Thailand, while the countries with the highest road traffic death rate per 100,000 population were Liberia, Saint Lucia, Burundi and Chad.
The report, compiled using data from 2016 from 175 countries, shows that Europe has the safest roads with 9.3 deaths per 100,000 population. The African continent had the worst rates.
The report shows that there is an average of 22,491 people killed on Thai roads every year. South east Asia, where motorcycle-related deaths account for 43 percent of the total road toll, had an average of 20.7 deaths per 100,000 population.
Globally, the report found that the situation regarding road traffic deaths is worsening, with someone killed in a road accident every 24 seconds somewhere in the world.
The WHO road death Hall of Shame…
1. Liberia – 35.9 (per 100,000 people)
2. Saint Lucia – 35.4
Equal 3. Burundi and Zimbabwe – 34.7
Equal 4. Democratic Republic of Congo and Venezuela (Bolivarian Republic of) – 33.7
5. Central African Republic – 33.6
6. Thailand – 32.7
7. Burkina Faso – 30.5
8. Namibia – 30.4
9. Cameroon – 30.1
10. Mozambique – 30.1
Floating clinic opens in Kanchanaburi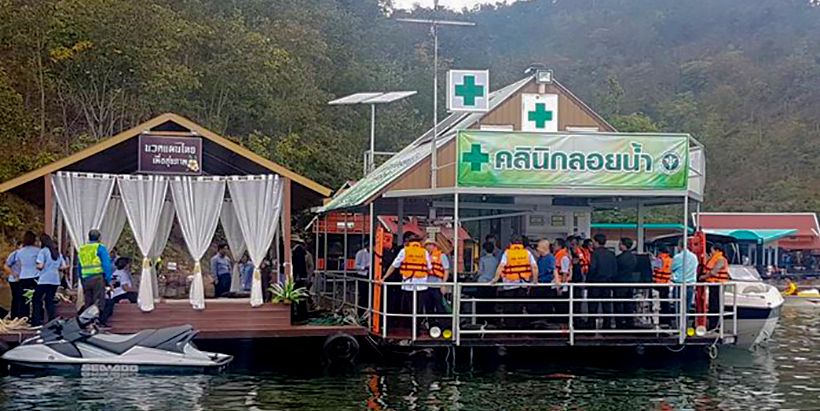 PHOTO: Pattaya Mail
Last week saw residents and visitors to Srinakaring Dam in Sri Sawat district, Kanchanaburi, in Thailand's west, witness the first day of operations of a new floating medical unit.
The Bangkok Post reports that the dam is a huge tourist magnet which attracts 800,000 tourist a year in an area where 140 businesses operate and over 600 towing rafts reside. Due to reports of accidents (sometimes with fatal results) the Public Health Ministry's Health Region 5 came up with the 'floating clinic'.
The clinic boasts a solar cell power system able to function during power outages, as well as modern and efficient communications systems in case of emergencies. The floating clinic is equipped with beds for check-ups, respirators, medical supplies and basic lifesaving equipment.
The project will provide help to tourists and locals in case medical attention is required. Depending on the severity there are referral vessels such as jet skis and speedboats available for quick access to local hospitals, with helicopter landing pads planned for the near future.
SOURCE: The Bangkok Post 
Top 10 most popular Asian cities 2018 – Agoda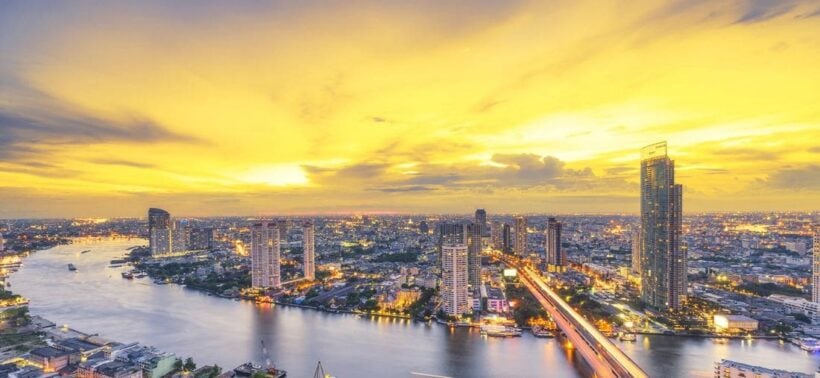 Bangkok ranks on top of the list of most-visited Asian city tourist destination for 2018. This is from Agoda, a fast-growing online travel booking platform. With millions of online bookings each year they have the data to back up their findings.
Other cities in the top 10 include Tokyo, Kuala Lumpor, Hong Kong, Osaka, Taipei, Seoul, Singapore, Bali and Pattaya.
Agoda says both Thai and foreign tourists would normally lodge in Bangkok for a night or more before continuing to the other destinations.
Agoda also reported that Thailand was placed second after Japan among Asian countries most visited by tourists because of the country's rich cultural and historical tourist attractions, clean beaches and world-class cuisine.
The 10 most popular cities among Thai tourists are Bangkok, Pattaya, Chiang Mai, Hua Hin, Phuket, Tokyo, Khao Yai, Chon Buri, Krabi and Chiang Rai.
The most-favoured country for sight-seeing among Thai tourists is Japan followed by Singapore.