Prosecutors agree to indict Yingluck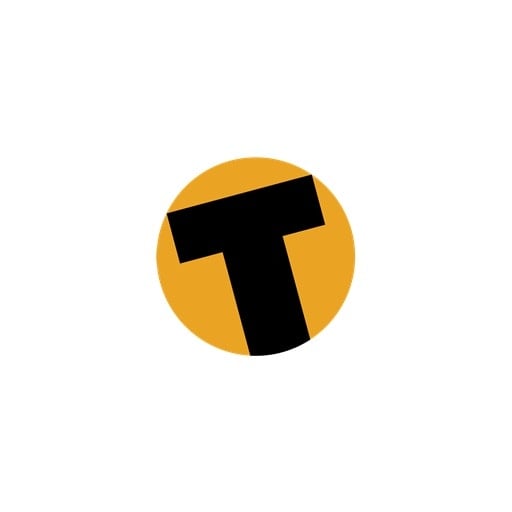 PHUKET MEDIA WATCH
– Thailand news selected by Gazette editors for Phuket's international community
Nails in Yingluck's coffin?
The Nation / Phuket Gazette
PHUKET: Former PM Yingluck Shinawatra's chances of avoiding impeachment on Friday got a lot slimmer yesterday after a joint working group of anti-graft officials and public prosecutors agreed to indict her on a long-standing criminal case.
The anti-graft agency has also charged former commerce minister Boonsong Teriyapirom and associates for corruption in the rice-pledging scheme.
The criminal case was first flagged in July last year, when the National Anti-Corruption Commission (NACC) accused Ms Yingluck of dereliction of duty in relation to the rice scheme. Yesterday, the joint NACC and Office of Attorney-General group resolved that they have enough evidence to take a case against her to the Supreme Court's Criminal Division for Political Office Holders.
"The Attorney General will file the case in court in days," Sansern Poljieak, secretary-general of the attorney-general's office, said.
Ms Yingluck will be indicted for dereliction of duty in regard to the rice-pledging scheme. If found guilty, she could face one to 10 years in prison or a fine of between 2,000 and 20,000 baht or both.
On the political front, this consensus and graft charges laid against the ministers offer solid ground for members of the National Legislative Assembly to vote to impeach her for negligence in handling the scheme, which caused huge damage to national coffers and the rice trade.
The NACC decided yesterday to file the charge, alleging that former commerce minister Mr Boonsong and former deputy commerce minister Poom Saraphol created illegal government-to-government (G2G) rice sale deals. The case will be filed at the Supreme Court's Criminal Division for Political Office Holders.
Mr Boonsong said the NACC had a hidden agenda in charging him and other officials only two days before the NLA will vote on Ms Yingluck's impeachment.
"I'm a victim for the NACC to link the case to the impeachment although the case could clearly be separated," he said.
Prime Minister Gen Prayut Chan-o-cha yesterday instructed members of the junta and the Cabinet to help explain the impeachment case to the public. "The case will be an indicator to measure ethics and leadership of politicians in the [previous] government," deputy spokesman Sansern Kaewkamnerd quoted Gen Prayut as saying.
Ms Yingluck had no leadership or ethics, as she was not prepared to answer questions [about the rice scheme] in the NLA by herself, Mr Sansern said.
The NLA will vote on Friday on whether to impeach Ms Yingluck for negligence over the rice scheme, as well as former Parliament president Somsak Kiatsuranont and his deputy Nikom Wairatpanij for supporting amendments to change the make-up of the Senate.
The NACC will set up a new investigation team to probe other rice sale contracts for a combined total of about five million tonnes of rice in G2G contracts during Ms Yingluck's government after allegedly finding that partner companies in China were not assigned by China's government.
An investigation team will also investigate a tapioca sale contract in an alleged G2G deal during the Yingluck government.
The NACC's Wicha Mahakhun said the team would calculate total losses from the rice sale contracts and call for punishment and compensation. "Thailand has faced a huge loss from the scheme and somebody, including these groups of people should responsible for these huge losses," he said.
However, he has not said how much of the losses will be sought from those involved, if they are convicted – only saying that the pledging scheme cost the country about 600 billion baht.
The two ex-ministers claimed the government won a deal to sell rice bought from Thai farmers under the pledging scheme to the Chinese government. But the NACC fact-finding committee said business firms were paid to undertake the G2G deal and sold the rice locally, instead of exporting it. They are also alleged to have claimed tax refunds from the government. It also found the Chinese firms were not assigned by Beijing.
The NACC alleges that rice was sold from government stock to Guangdong Stationery & Sporting Goods Import & Export Corp, plus Hainan Grain and Oil Industrial Trading Co at cheap prices and the firms resold the rice to Siam Indica – to resell the rice in Thailand.
Mr Wicha said two firms – Siam Indica and Siralai – would face charges along with mr Boonsong's secretary-general, three government officials, and 13 individuals. He said the NACC would also summon over 100 rice trading firms to be questioned and they might be sued to pay compensation to the government to try to recoup some of the huge costs.
Mr Wicha said the outcome of the investigation into four G2G contracts was on schedule and should not involve the National Legislative Assembly's move on whether to impeach Ms Yingluck.
— Phuket Gazette Editors
Keep in contact with The Thaiger by following our
Facebook page
.
Never miss out on future posts by
following The Thaiger
.
Thai hotels concerned extra holidays may not benefit all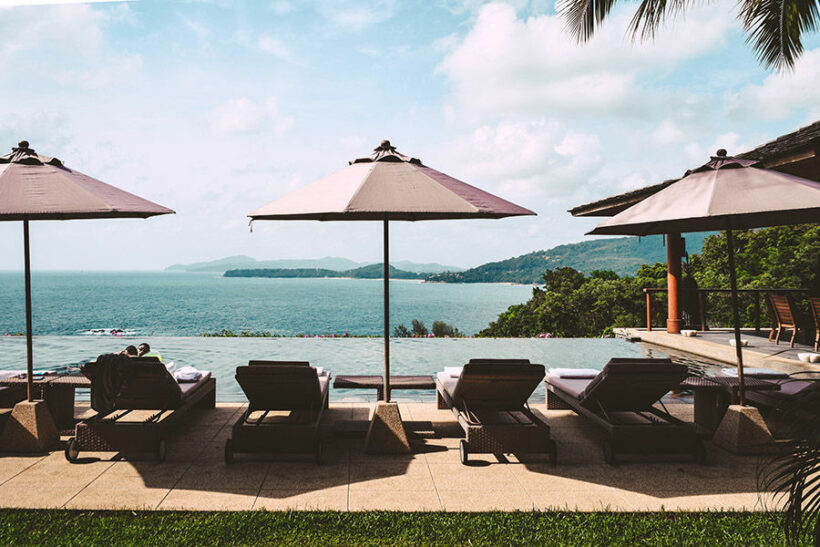 As the Cabinet confirms two additional long weekends in November and December, the country's hotels are concerned that not all operators will benefit. The extra holidays, running from November 19 to 22, and from December 10-13, are being introduced to further boost domestic tourism. Although they have been given a cautious welcome by hotel operators, the Thai Hotels Association points out that some properties will benefit more than others.
The Bangkok Post reports that the THA is concerned about domestic tourists' ongoing purchasing power, due to a number of holiday weekends taking place recently, including the Songkran replacement holidays in July and again earlier this month. The association says there's a chance only those who can afford another trip will travel during the November and December holidays, and their spending power means they're more likely to book higher end, 5-star properties.
THA president, Marisa Sukosol Nunbhakdi, says not everyone will be able to afford air tickets, in addition to hotel accommodation and the cost of leisure activities at their destination. If only the wealthier can travel, they are also more likely to favour luxury accommodation.
"When luxury hotels have more affordable prices after enrolling in domestic stimulus campaigns, tourists who still have strong purchasing power will pick these hotels first."
Marisa adds that with all properties sharing the same small pool of target customers, namely Thai citizens and expats, competition is tough. She is calling on the government to provide additional incentives to help operators outside of the luxury, 5-star category. The THA acknowledges that the November and December holidays are likely to provide a boost for hotels in the north of the country, which is usually popular during the winter season.
During the recent holidays, hotel bookings were up 20 – 30%, with some hotels enjoying a 40% increase due to their location. Marisa says the huge slump in international tourists means properties are now relying on government conferences and seminars to make up some of the shortfall. However, the delay in budget spending from October will have a negative impact.
"Hotels should have higher bookings from state agencies for October, but the delayed budget has stagnated this segment."
With most operators still struggling with debts, the THA is calling on the Finance Ministry to extend the debt moratorium and to create a tourism fund whereby hotels can use their shares to avail of loans, re-purchasing the shares once financial stability returns.
SOURCE: Bangkok Post
Catch up with the latest daily "Thailand News Today" here on The Thaiger.
Keep in contact with The Thaiger by following our
Facebook page
.
Never miss out on future posts by
following The Thaiger
.
Phuket Immigration handing out 'conditional' 14 day visas, pending investigations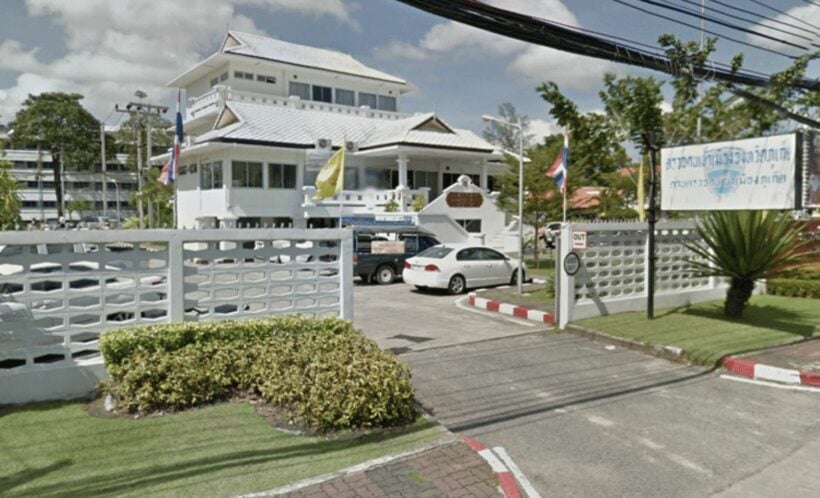 Confusion reigns. It was predictable and many people, despite months of warnings, have left their visa extensions to the last minute. Meanwhile Thai immigration don't appear to be making the process easy as The Thaiger has received multiple comments from foreigners visiting the various immigration offices around the country and encountering 'local' applications of the published guidelines and, in some cases, demands for additional paperwork.
A note to The Thaiger, we won't publish the person's name, from Phuket where a person applying for an extension to their visa has been given something less than the 30 days promised by the government.
"On Monday Phuket Immigration was only giving 14 day 'conditional' VISA extensions from the date of application, not from September 26. They announced this was to allow time to "investigate and verify" the need for the extension.
So basically we paid 1900 baht for a 14 day extension. After announcing this many people left as many que numbers were called and nobody came up. They said if that were the case they would come back later in the week.
So we have to go back on October 5 (or a few days later is ok they announced) to see if we're approved for the 30 day extension from September 26. If not we would be immediately "overstaying" at 500 baht/day.
Thank you
C
Another writer, speaking about the same matter, said that they were still being charged the non-refundable 1900 baht fee for the 2 week extension….
"They still collected the non refundable 1900 baht fee."
Yesterday a person, who had been living in Bangkok under the auspices of the visa amnesty on a lapsed Non Immigrant B (Business) visa, ended up visiting three different offices to get his paperwork sorted out. This is after first contacting immigration by phone to confirm the particular office to attend. He had a letter from the US Embassy explaining that he would be unable to return to the US at this stage due to lack of flights and the current Covid-19 situation in the US. He made an appointment online, as instructed, and it still didn't go very smoothly.
The instructions he received….
If your Visa was cancelled during the Covid-19 crisis, and you are currently under the amnesty grace period set to expire September 26, you will need to schedule an appointment online to queue in with the Immigration Division 1 at Muang Thong Thani (near Don Mueang Airport). You will need…
Online appointment with Immigration Division 1
Passport
TM 6 Departure Card
1,900 Baht fee for short term extension
Letter from embassy specifically stating inability to leave Thailand due to lack of repatriation flights and or a high risk of contracting Covid-19 in one's home nation.
US Embassy letter request can be made online here
Portrait photo to affix to short term extension application 3.5 cm x 4.5 cm in dimension
After going to Counter K and Counter J (2 separate buildings), he ended up being asked to go to the Chaeng Wattana office instead, and then was shuffled off to yet another office. Additional paperwork was also requested, beyond what had been asked for. After nearly a full day he ended up with a visa stamp for a 30 day extension in his visa.
He also noted that there is NO ATM around the Mueang Thong Thani immigration offices and our reader had to take a 60 baht motorcycle taxi ride to get cash.
Probably worse, he said that the Immigration officials (clearly overworked at this time), were "extremely rude" and that the facilities (apparently temporary) are "less-than-adequate", especially the Counter K, which was basically a parking garage with seats… no fans.
Additionally, contrary to the clear advice on the Thai Immigration website, most people getting their extensions were from the date of their visit and NOT the end of the September 26 amnesty.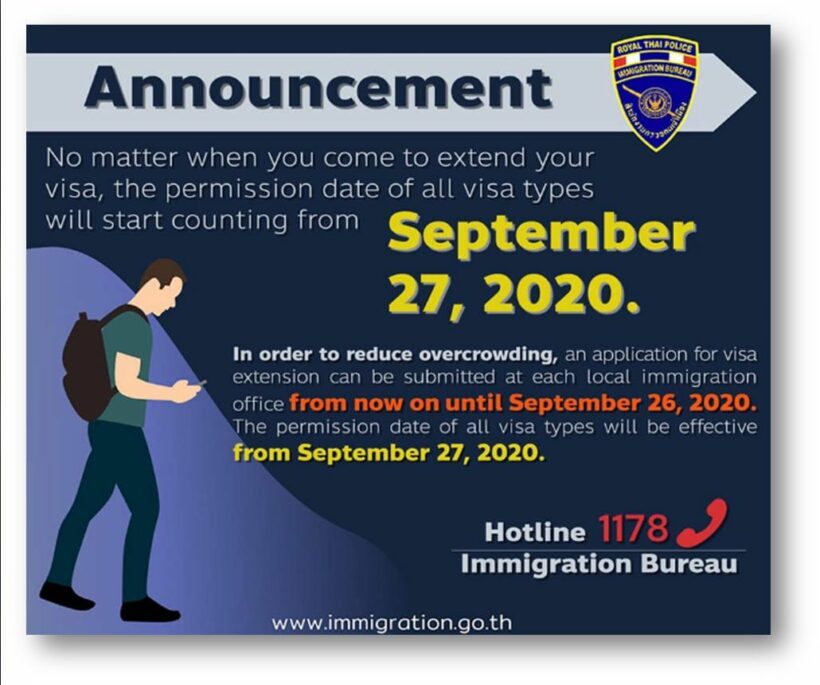 The moral of this tiny microcosm of stories is that it's probably the busiest week for Thai immigration in history. The officials will be stressed and stretched, there will be long queues and there will be confusion. We should also mention that we've had a few foreigners contact us saying that things went very smoothly for their extensions, so well done to all concerned in those examples!
Be prepared, take ALL your paperwork, expect to asked to produce more evidence, make sure you have all your photos and copies of your passport, TM 6 departure card, plus filled-in applications before you head to the Immigration offices.
Keep in contact with The Thaiger by following our
Facebook page
.
Never miss out on future posts by
following The Thaiger
.
Isaan woman finds her husband and 2 sons dead in well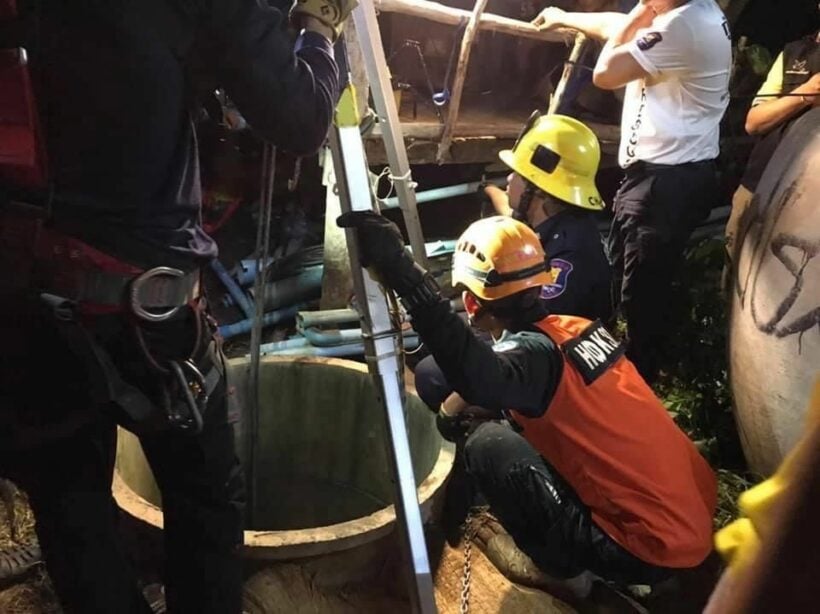 A woman found the bodies of her husband and 2 sons in the bottom of a well in the Isaan province Chaiyaphum. The father and his sons reportedly went to repair the family farm's well, but did not return.
56 year old Thong-in says her husband and sons went to repair the well in the morning. They didn't come back for lunch. When she went to check on them, she found them dead in the well.
Rescuers suspect the father, 56 year old Boonterm Buathong, and his 2 sons, 29 year old Chareonchat and 26 year old Preecha, drowned to death. The well is about a metre wide and 13 metre deep. Rescuers wore breathing apparatuses to dive to the bottom of the well to get the bodies.
SOURCE: Nation Thailand
Keep in contact with The Thaiger by following our
Facebook page
.
Never miss out on future posts by
following The Thaiger
.