Thailand
Prem turns 98, pays visit to Supreme Patriarch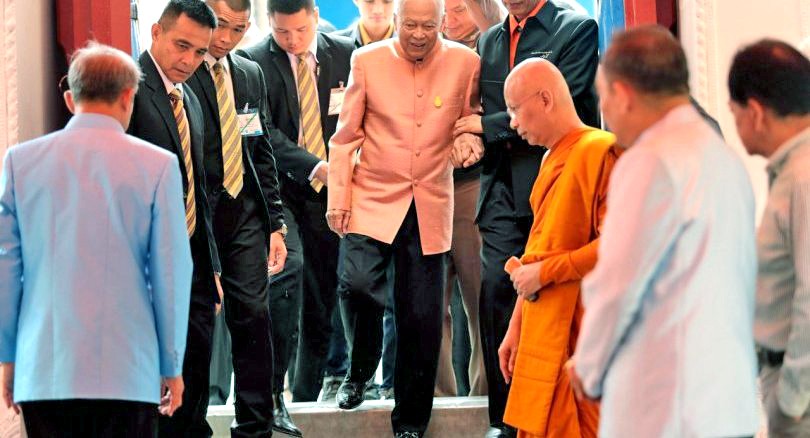 General Prem Tinsulanonda, the president of the Privy Council and chief royal adviser, has marked his 98th birthday Sunday by calling on the Supreme Patriarch at Ratchabophit Temple.
Despite being only two years short of a century in age, Prem appeared to be in good health, and was able to walk without assistance. He made merit by providing a meal and alms to the Supreme Patriarch and other monks at the temple. Also present at the ceremony were his relatives, close aides and former senior commanders.
Prem was dressed in a traditional shirt in light orange colour, representing Thursday – the day he was born. Before leaving the temple, a reporter asked if he had any comments about the country. However, Prem only responded with a smile before walking away.
The statesman, a former Thai Prime Minister (1980 – 1988), is still regarded as a powerful figure in Thai politics though he no longer holds political positions.
Previously, it was a tradition for senior government officials and military commanders to call on Prem on his birthday at his Sisao Thewet residence.
However, PM Prayut Chan-o-cha's request to visit the privy councillor this year was turned down by Prem's doctor, who said it would be too risky for him to stand for a long time to greet his well-wishers.
Prem was born on August 26, 1920, in Songkhla province. A former commander-in-chief at the Royal Thai Army, Prem was credited with ending a Communist insurgency and presiding over rapid economic growth.
Read more about General Prem HERE.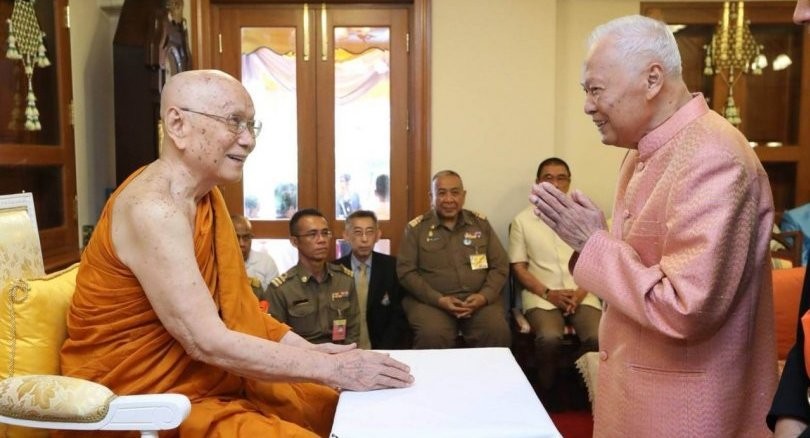 STORY: The Nation