Pit stops laid on for race fans at MotoGP in Buriram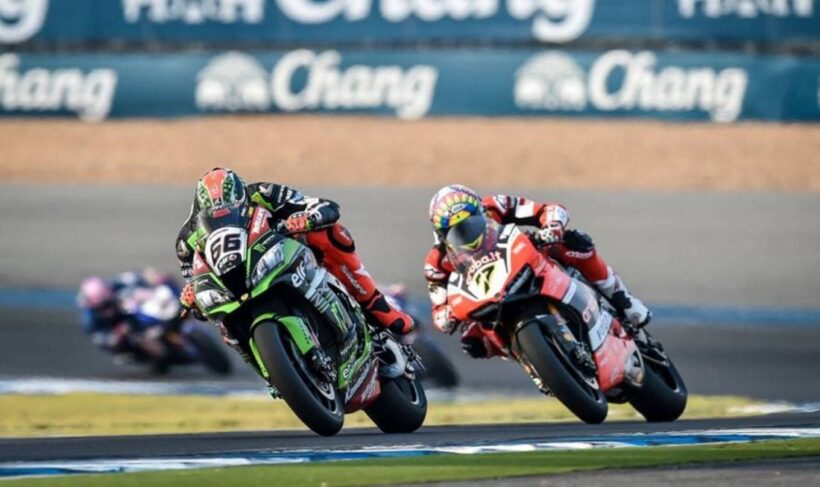 It's on next weekend and Buriram is gearing up for the arrival of 100,000+ visitors. Thailand Immigration officials are also setting up home this week to handle the influx of international visitors and the teams as they arrive.
But if you're driving, take your Honda.
AP Honda has agreed to provide special hospitality services and activities for visitors to the PTT Thailand MotoGP Grand Prix in Buriram from October 5 to 7.
Rest stations are to be erected on the three main routes to the Chang International Circuit where all commuters will be able to relax, eat, drink and have check-ups done on their vehicles.
The three stations are at Lam Takhong Dam on the Bangkok-Buriram road; the old gas station next to Khu-muang Market on the Udon Thani-Khon Kaen-Buriram road; and at the Robinson Department Store in Surin Province on the Ubon Ratchathani-Surin-Buriram route.
A shuttle service will also be provided at Honda Shuttle Station within the Circuit compound and special parking spots for Honda Thailand vehicle users, as well as a Welcome Zone for the general public.
Food and drinks will be provided at the Honda Pavilion to welcome VIP guests, members of the media, Honda Wings Centre representatives, and racers from the Honda Academy and Thailand Talent programs.
Moreover, 3,500 seats will be reserved for Honda Club cheerleaders, distributors and Honda users to cheer on their Thai and foreign favourites throughout the three-day road event.
While Thailand has no representatives in the main event, Honda's Nakarin Athiratphuwapat and two wildcard holders – Somkiat Chantra of Honda and Apiwat Wongthananon Yamaha – will carry Thai flags into the Moto3 race.
Owners of Honda vehicles will also be able to rub shoulders with some of the stars themselves including Marquez himself, four-time MotoGP champion, and his teammate Dani Pedrosa at A.P. Honda Private Zone on the evening of October 6.
The weekend will also feature a performance by Honda team ambassadors and a concert by Palmy "Eve" Pancharoen.
A live stream of all the activities in the Honda motorcycle zone and Meet & Greet sessions will be available HERE.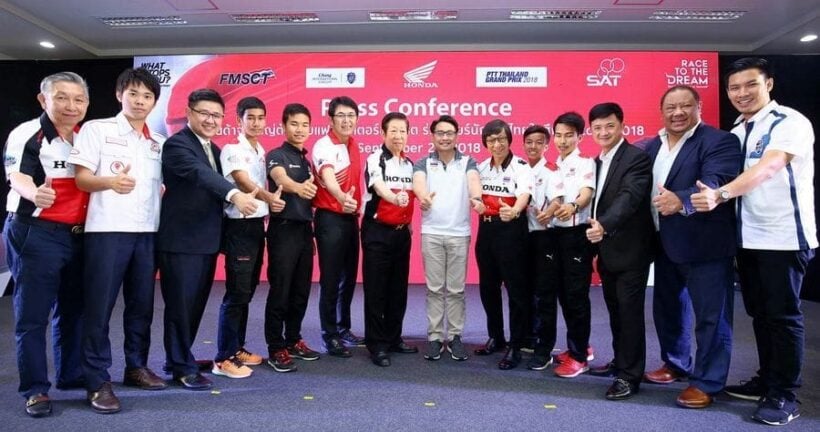 Read more headlines, reports & breaking news in North East Thailand. Or catch up on your Thailand news.
Swiss man accused of overstaying visa and theft charges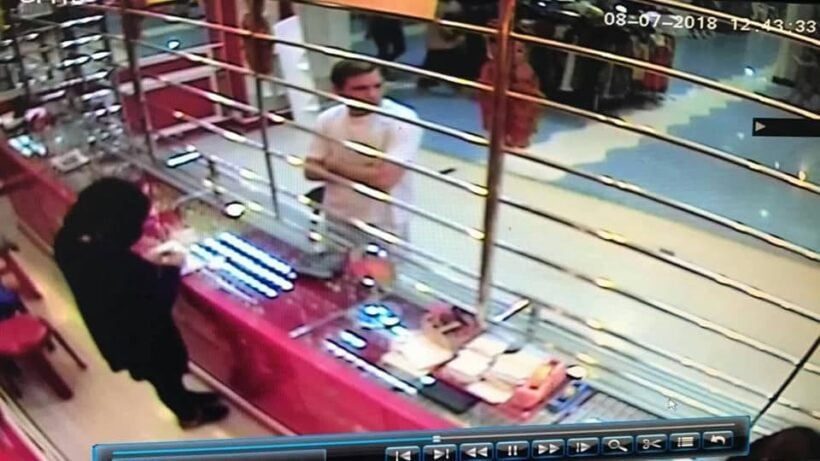 by Kamthon Kongsombat
PHOTO: Security footage from the Phuket jewelry store in December 2018 – Facebook
The Immigration Bureau says they're going to blacklist and deport a Swiss man who overstayed his visa and is also accused of series of thefts in Nongkhai and Phuket.
The Nongkhai deputy immigration police chief Colonel Prasit Somjaiprasong says that Julien Andre Junior Cotting, a 25  year old Swiss national, was arrested yesterday at a guest house near the Mekong River in Nongkhai on theft charge.
He was arrested after 42 year old Sai-arun Konwan, the owner of the Chorfah Gallery Hotel in Muang district, filed complaint with police that a foreigner had stolen her bag that she left in the hotel's lobby on January 8.
She told police that she noticed Cotting having coffee in the lobby. Security camera checked later showed the suspect picking up her handbag and leaving on a rented motorcycle.
The handbag contained 1,000 baht cash, an ATM and other credit cards as well as other important documents.
Sai-arun said Cotting was a regular customer at the hotel's coffee shop.
After the complaint, police searched for the suspect and noticed a suspicious-looking foreigner at a guesthouse. His passport revealed that he was Cotting and he had overstayed his visa.
After Sai-arun identified the suspect it was found that he had an outstanding arrest warrant on a theft charge in Phuket province where he allegedly stole a diamond ring in December, 2018.
Cotting faces charges of theft and overstaying his visa and will be prosecuted and deported, immigration authorities said.
ไชยยศ ไชยพฤกษ์ covered the story in Phuket last year. Here's one of the photos from that post…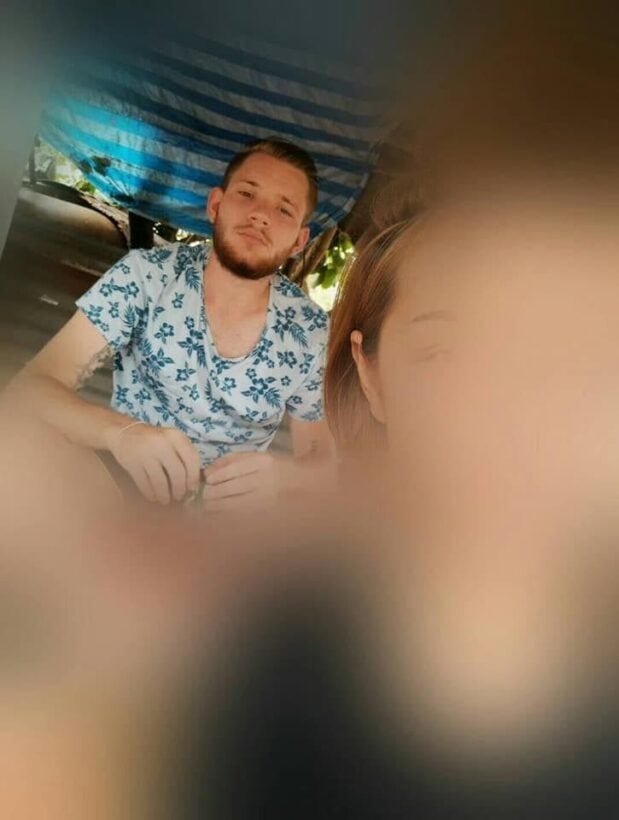 SOURCE: The Nation
19 year old caught transporting drugs to Korat in a hired taxi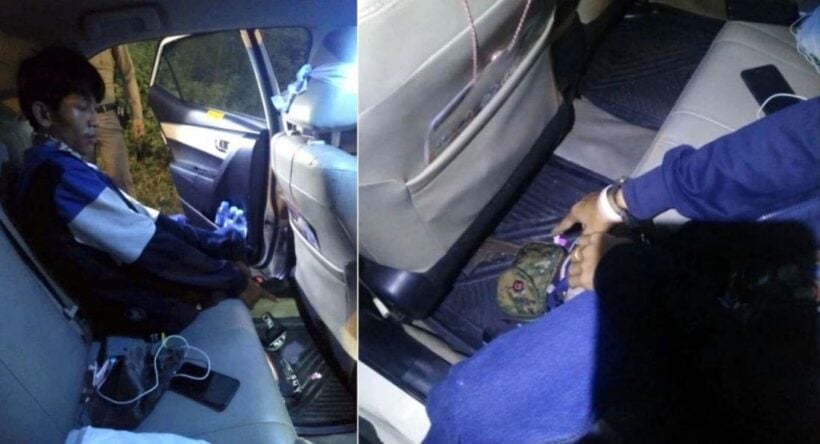 PHOTOS: The Nation
A young man has been arrested after being allegedly found with methamphetamine pills, marijuana and a gun in a taxi at a checkpoint in Nakhon Ratchasima.
Police say he had hired a Bangkok taxi to take him, along with the drugs, to a client in Buri Ram.
Pol Lt Col Ronnarong Surathot, deputy commander of Chokchai police station, said 19 year old Natthachai Plaengdee, a resident of Buri Ram, was arrested at a road checkpoint in Chokchai.
Ronnarong said Natthachai appeared clearly nervous when he saw police at the checkpoint so police searched him and found 1,690 meth pills, 285.25 grams of marijuana, a .38 revolver and 19 rounds of ammunition in his bag.
Ronnarong said the taxi driver did not know about the drugs as he was only hired to take Natthachai to Buri Ram.
SOURCE: The Nation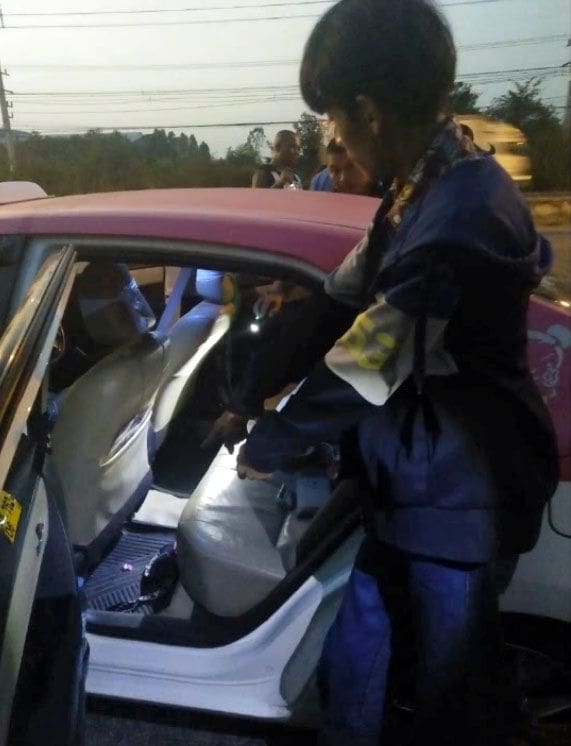 Baby elephant dies from horrific wounds after being caught in hunter's trap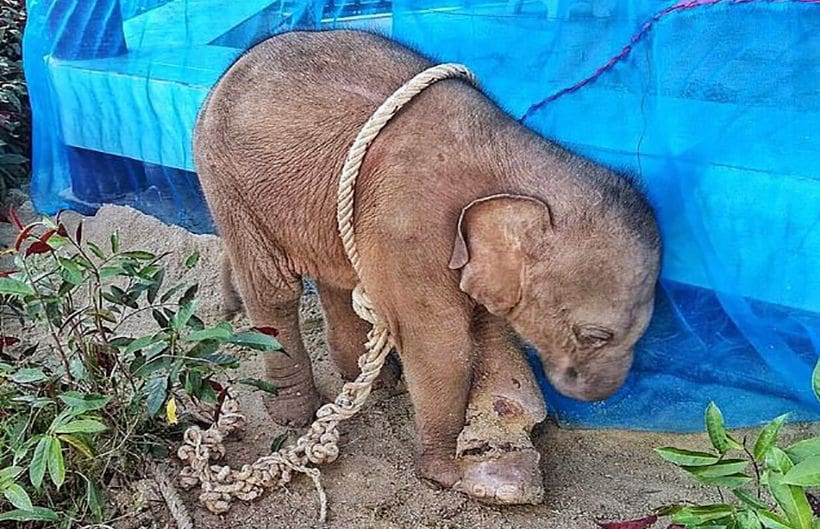 A baby elephant has died after a hunter abandoned her, tied up to a fence in a forest in Rayong. The little elephant died after suffering from horrific wounds.
The elephant, only one month old, was found by villagers in Rayong tied up to a fence with a rope cutting deep into her ankle.
Read the story of her discovery and rescue HERE.
When she was found she was barely able to stand and in obvious pain. Villagers named her Baitong. Nothing is known about Baitong's mother.
She was rescued on December 18, but despite constant expert vet care and an emergency amputation of her infected foot, she succumbed to her injuries.
A vet from the Bureau of Conservation Area Management says that amputating her her foot was necessary to prevent her from dying of infection. The vets report that last Thursday, Baitong was playing with some of her carers when her condition suddenly worsened and she collapsed during the evening. Several vets worked through the night to treat Baitong but she passed away on Friday morning.