Phuket Gazette Thailand News: Thailand's army moves to allay coup fears; Violence at protests continues; Protesters examine voting options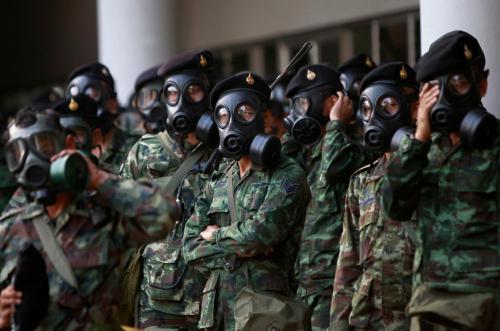 PHUKET MEDIA WATCH
– Thailand news compiled by Gazette editors for Phuket's international community
Thailand's army moves to allay coup fears
Reuters / Phuket Gazette
PHUKET: Thailand's powerful but politicised army sought to ease fears on Monday that it might step in to resolve a festering political crisis, while anti-government protesters entrenched positions around Bangkok as they seek to disrupt a February election.
The latest round of an all-too-familiar political conflict in Thailand has dragged on for weeks. It flared last week into deadly clashes between police and protesters outside a stadium where registration for the February 2 poll was under way and at other rally sites around the Thai capital.
The head of the military added to the growing sense of unease on Thursday when he refused to rule out a coup after those clashes. A policeman and a protester were killed when an unidentified gunman opened fire, and scores were wounded in the clashes.
The demonstrators are determined to topple Prime Minister Yingluck Shinawatra, who they accuse of being a puppet of her self-exiled brother and former premier, Thaksin Shinawatra.
Thai army chief General Prayuth Chan-Ocha said after Thursday's clashes that "the door was neither open nor closed" on a coup, and social media across Thailand has buzzed with rumours of a coup ever since.
Army spokesman Winthai Suwaree sought to play down those fears, telling reporters on Monday that the rumours were causing "confusion and speculation".
"The army would like to insist there's no secret meetings or any operations by the military as speculated," Winthai said.
Until last week, the military had sought to remain aloof from the conflict, which represents years of rivalry between Bangkok's middle and the mostly poor, rural supporters of Ms Yingluck and Mr Thaksin in the populous north and northeast.
The violence flared again in the early hours of Saturday when a protester was killed by an unidentified gunman who opened fire on a small group of tents set up by protesters outside Yingluck's offices at Government House.
The rest of the capital remained relatively quiet. Tension flared again on Sunday when a large firecracker was thrown at another protest site, at a bridge over a canal near Government House, wounding five demonstrators.
That prompted the protesters to build sandbag walls across a street leading to their rally site at the bridge.
Isolated
Most of the protests have been centred in Bangkok, although demonstrators have also blocked registration for the polls in seven provinces in the south (story
here
). The protesters, led by fiery former lawmaker Suthep Thaugsuban, and the main opposition Democrat Party have many supporters in the south.
The Democrats have declared they would boycott the election which Ms Yingluck called, and would likely win, in a bid to end the stalemate. The pro-establishment Democrats have not won polls since 1992.
Mr Suthep and his followers want an appointed "people's council" to take over and begin a reform programme before another election is held, at some point in the future.
Ms Yingluck is looking increasingly isolated. More chaos on the streets could invite intervention by the military, while the judiciary could also step in if the deadlock persists.
Thailand's army has staged or attempted 18 coups in 81 years of democracy, including the removal of former telecoms tycoon Mr Thaksin in 2006.
The protesters draw strength from Bangkok's conservative middle class and elite, who resent the rise of what they see as the venal, billionaire Shinawatra family and their political juggernaut which has won every election since 2001.
They say Thaksin has effectively manipulated a fragile democracy by buying the support of the rural poor with populist policies such as cheap healthcare, easy credit and subsidies for rice farmers. Many poor voters say Mr Thaksin was the first leader to actually keep election promises to help them.
Mr Thaksin fled into exile in 2008 before being sentenced to jail on graft charges he said were politically motivated.
New attack on guards at Makkhawan rally site injures six
The Nation / Phuket Gazette
PHUKET: Bloody incidents have continued at the rally sites of anti-government demonstrators in Bangkok, with six more civilians being injured yesterday afternoon.
One of the victims suffered an injured right eye while protesting in the Makkhawan-Rangsan Bridge area.
Following the latest incident, Metropolitan Police Commissioner Lt Gen Camronwit Toopgrajank said he seriously wanted to catch the culprits to clear any distrust and rumors that police officers may be behind these attacks.
"The police work for the Thai people and the demonstrators are also Thai people," he said.
He added that one policeman was also killed during confrontations between police and demonstrators at the Thai-Japan Stadium on Thursday, and suggested that a third party might be instigating violence.
"If you have still photos or video recordings of violent incidents, please forward them to the police. We have cash rewards for useful tip-offs," Lt Gen Camronwit said.
He added that up to 2 million baht in donations had been given to the police to use as rewards in order to facilitate investigations.
A guard for the anti-government protesters was also killed in the gun attack at 3am on Friday.
Assoc Prof Dr Surasak Leelaudomlipi, director of the Ramathibodhi Hospital, said four protesters had been rushed to the hospital with injuries yesterday afternoon.
"They are between 18 and 26 years old. We have already allowed three of them to return home," Mr Surasak said.
The patients had been hit by unknown objects, he said.
According to Bangkok Metropolitan Administration's Erawan Emergency Medical Services Centre, the first person injured was a 24-year-old man. He had injuries to his face, right eye and right arm.
The second patient brought in was a 26-year-old man, who had sustained wounds to his left hand.
The third victim was a 20-year-old man who suffered injuries to the left side of his face and his left knee. The last victim was an 18-year-old man with wounds on the right side of his forehead.
The Makkhawan-Rangsan Bridge area has been a protest site for demonstrators under the leadership of the People's Army to Overthrow the Thaksin Regime and the Dharma Army.
Samdin Lertbut, a coordinator for the Dharma Army, said that the people were injured after two men on a motorcycle hurled giant firecrackers into a tent of volunteer guards at about 1:30pm yesterday.
"Six people were injured. We rushed four to Ramathibodi Hospital," he said.
'No-vote is one of 3 options if poll goes ahead'
The Nation / Phuket Gazette
PHUKET: According to many protesters led by the People's Democratic Reform Committee (PDRC), there will be only three options left for them if there is an election on February 2: register a "no vote", spoil the ballot or just don't turn up at the election at all.
Those who favour the "no vote" option reason that they must use their
— Phuket Gazette Editors
Keep in contact with The Thaiger by following our
Facebook page
.
Never miss out on future posts by
following The Thaiger
.
Thailand News Today | Emergency Decree, Parliamentary protest, Dark days for hotels | September 25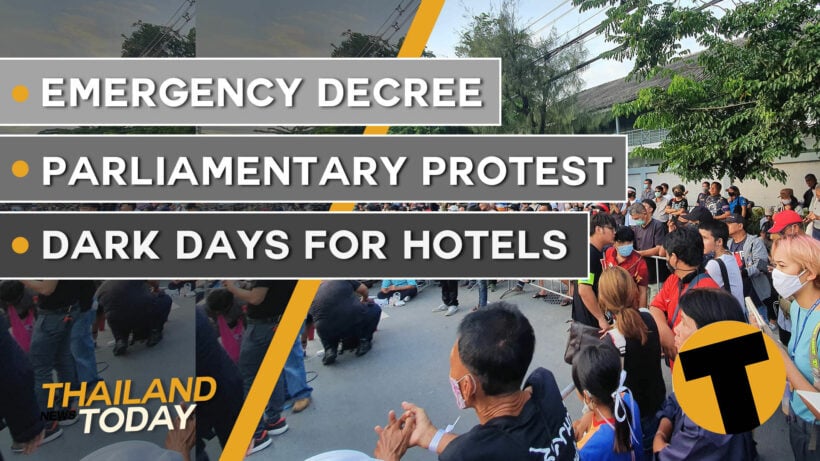 Daily TV news about Thailand, delivered fresh, and free, to you. Hosted by Tim Newton. Catch the latest updates and Thai News.
Charter vote delayed, committee formed and Senators escape Parliament by boat
Thailand's MPs and Senators have kicked the constitutional can down the road at least a month after the parliament failed to agree on charter amendments yesterday.
A panel will be sent up to examine 6 motions that were proposed and debated over the past 2 days. The reality of the vote, and the setting up of an investigative committee, could push any votes on real reform well into 2021. The 2 Houses of Parliament voted 431-255 to delay the vote. Pheu Thai and the Move Forward Party described the vote as "a way to stall for time" complaining that the decision "was moving the country towards a dead end".
Meanwhile, up to 2,000 protesters were gathered outside the unfinished parliamentary buildings as an act of solidarity for the MPs supporting the changes to the current Thai Constitution.
The protesters viewed the afternoon's proceedings as a blunt stalling tactic to keep the current parliament, and its unelected senators, in power. The session ran until 8.30 last night. Rather than face the angry mob of anti-government protesters at the front of the building, most of the senators escaped on boat at the rear of the building, which backs onto Bangkok's Chao Phraya River.
Bleak outlook for Thailand's hotels
Thailand's hotels are facing a very dark time with the Thai borders still largely closed and the vast majority of Thailand's hotels remaining closed for business.
There are 1000s of hotels and a related millions of staff, waiting for things to improve. C9hotelworks.com MD, Bill Barnett, is one of the region's most respected consultants for the industry. We asked Bill, how are they all surviving? (Run interview video… 2.56 – 3.35)
Officials says no illegal land encroachment at Phuket's Sri Panwa resort
After coming in for some negative online attention recently, the land title deeds of the Sri Panwa Phuket resort have been investigated and found "to be in order".
The 5-star hotel first attracted the attention of netizens when its owner, Vorasit Issara, publicly criticised an anti-government activist.
His Instagram tirade prompted outrage from those who support the current protest movement, with netizens calling for a boycott of his property.
Shortly after, the Civil Society for State Welfare called on the Social Security Office to clarify its investment in the resort's trust fund. This was echoed by at least one opposition MP and anti-corruption activists.
Responding to the land rights issue, the Phuket Land Office has issued a statement to say the hotel does not occupy state land.
Covid task force calls for extension to Thailand's emergency decree
Thailand's Covid-19 task force is advising the government to extend the country's state of emergency by a further month…again.
The Centre for Covid-19 Situation Administration plans to discuss the matter next Tuesday and put it to Cabinet for consideration on Wednesday.
The state of emergency, or emergency decree, which has been extended several times since its introduction in March, is due to expire at the end of this month. It has been extended, on a month by month basis, many times this year since it was introduced to short-circuit the process of implementation of Covid-19 preventative measures.
Now, the CCSA says an extension is vital to ensure various government agencies can work speedily as the county starts welcoming back visitors.
Phuket's annual Vegetarian Festival goes ahead next month
Somehow Phuket's annual vegetarian festival is to go ahead next month, but officials say they will ask participants to strictly observe social distancing. Good luck with that!
The 2020 Phuket Vegetarian Festival will take place from October 17 to 25.
Given the fireworks and crackers exploding in your face if you attend any of the events, it's probably a good idea that the Governor is insisting visitors wear face masks. We'd recommend eye googles as well.
The grotesque piercings, noisy parades and visits to the shrine, are good news for Phuket's tourism and bad news if you're a vegetable. Many adherents to the Chinese-heritage local festival will go without sex, alcohol and meat for the week of so of the festival.
The week of events and ceremonies hopes to scare away the bad gods again but, especially this year, attract some extra visitors to the festival.
Keep in contact with The Thaiger by following our
Facebook page
.
Never miss out on future posts by
following The Thaiger
.
Deputy PM says 2 years until Thailand's economy is back to normal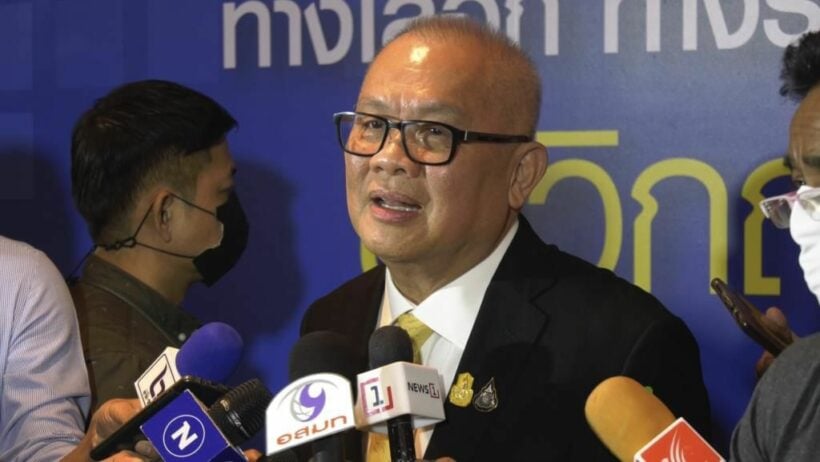 It's going to be another 2 years until Thailand's economy is back on track, according to Deputy PM Supattanapong Punmeechaow. At least that's the amount of time he expects it will take to get the economy back to "normal levels" from before the coronavirus pandemic.
The coronavirus crisis crippled economies across the globe. The Covid-19 pandemic is already the worst global crisis since World War II, according to a report by the UN. Thailand's tourism-dependant economy has been struggling since the country shut it's doors to international travel. Krungthai Bank also predicts it will take about 2 to 3 years for Thailand's economy to recover and the Finance Ministry predicts Thailand's economy will contract by a record of 8.5% this year.
Almost 800 billion baht has gone into supporting the economy, Supattanapong says, adding that the government plans to do more stimulus perks to help boost the economy. The government is working on a 1.9 trillion baht response package with a 1 trillion baht borrowing plan.
Supattanapong's guesses are based on the pandemic situation not getting any worse, whilst the world's Covid cases, in many part of the world, including many of Thailand's feeder markets, are suffering a new spike in cases. His assumptions would also have to include an immediate return to high profit of the country's tourism industry – not likely to happen any time soon.
"I think the economy should get back to normal levels within two years… But if we can manage it very well, we may see that late next year."
While Thailand's economy as a whole might take just 2 years to get back to normal, the country's tourism revenue is expected to take even longer. Krungthai COMPASS Research Centre predicts it will be at least 3 to 4 years until tourism revenue is back to normal. Thailand's tourism revenue is expected to shrink by 70% by the end of this year, making only 9.1 billion baht compared to the 3.02 trillion baht tourism brought in last year.
SOURCE: Bangkok Post
Catch up with the latest daily "Thailand News Today" here on The Thaiger.
Keep in contact with The Thaiger by following our
Facebook page
.
Never miss out on future posts by
following The Thaiger
.
Thailand's first cancer medicine factory expected to cut drug costs in half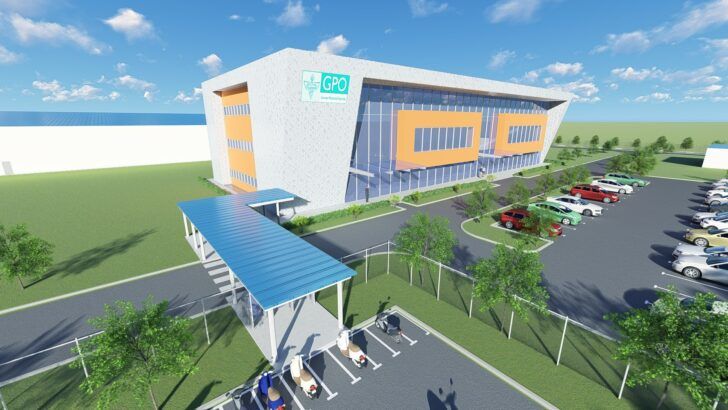 The government just sealed the deal to build Thailand's first factory to produce cancer-treating medicine and chemicals, a move that is expected to cut treatment drug costs in half. Buying imported cancer-treating drugs is expensive. Thailand spends about 21 billion baht per year on imported cancer medicine, according to Deputy PM and Public Health Minister Anutin Charnvirakul.
The local factory is intended to give Thais more affordable and also more accessible medicines for treating cancer. Cancer is the leading cause of death in Thailand, Anutin says, adding that each year, 80,000 people in Thailand die from cancer.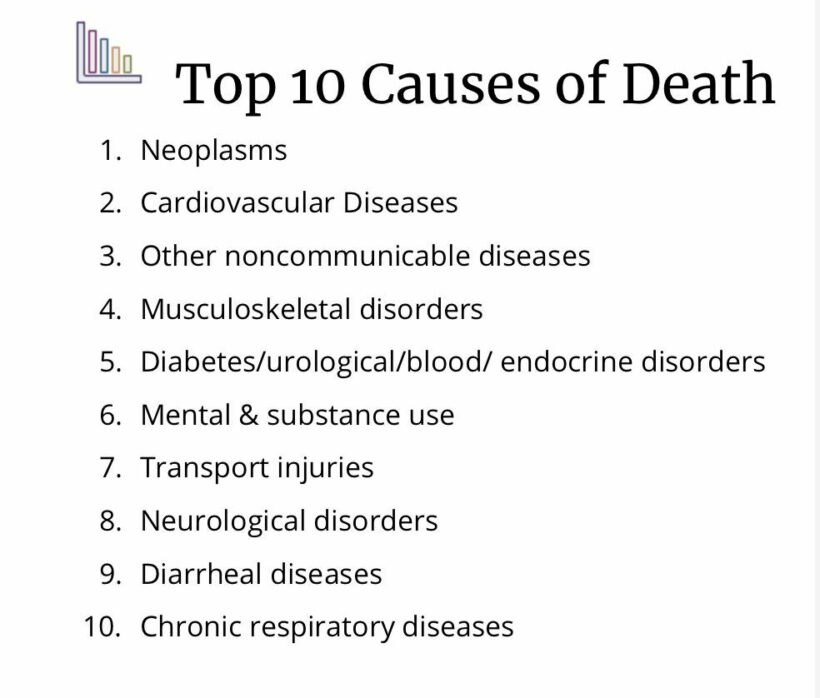 SOURCE: CDC Thailand
The Government Pharmaceutical Organisation signed a contract with PTT to build the plant. Construction will be begin in 2022 and they would start producing commercially until 2027. The factory will produce variety of drugs for many different types of cancer, including drugs for chemotherapy, according to the organisation's managing director.
"This factory will have the capacity to produce 30 million units of chemotherapy drugs and 31 million units of biological drugs per year, with a focus on patents that will expire first. Once there is enough for domestic use, we can boost our production capacity for export. This will make cancer drugs cheaper in the country and will also help push for them to be included in the national list of most-needed medications."
The factory is planned to be in Rayong's Ban Chang district at the PTT Wanarom Eco Zone Industries estate. The feasibility study is expected to take 14 months.
SOURCES: Bangkok Post | Nation Thailand
Catch up with the latest daily "Thailand News Today" here on The Thaiger.
Keep in contact with The Thaiger by following our
Facebook page
.
Never miss out on future posts by
following The Thaiger
.