Phuket Gazette Thailand News: Cooking gas price hike; Ensure car locked; Land returned; To foster closer Thai-American ties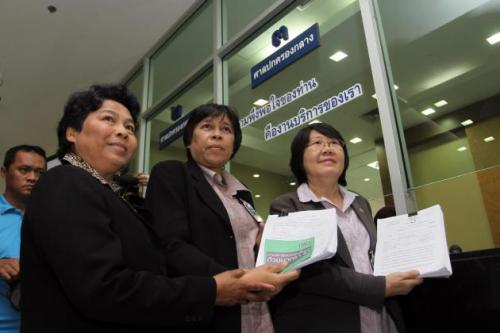 PHUKET MEDIA WATCH
– Thailand news compiled by Gazette editors for Phuket's international community
Court petitioned to block LPG price hike
The Nation / Phuket Gazette
PHUKET: The foundation for Consumers yesterday filed a petition with the Central Administrative Court, seeking an order blocking a Cabinet resolution to hike the retail price of household LPG.
The hike of liquefied petroleum gas by 50 satang per kilogram is scheduled to go into effect from Sunday – the same day that the price of electricity and expressway tolls will be raised.
The planned cooking-gas hike is one of the many factors that are increasing the cost of living. The others are higher petrol prices, rising cost of utilities and more expensive food items – all at a time when the baht is getting weaker.
The global price of oil has surged 27 per cent since touching a low of $86.68 on April 17. It was recently propelled higher by the political unrest in Egypt and the threat of US intervention in Syria's civil war, according to the Associated Press. Neither country is a major oil exporter, but traders are concerned that the violence could spread to more important oil-exporting countries or disrupt major transport routes.
The consumers' foundation, claiming the government resolution went against the law and the Constitution, said yesterday that the price of cooking gas should be maintained at Bt18.13 per kg until a legitimate resolution ordered otherwise.
The petition was submitted by the foundation's secretary-general Saree Ongsomwang, Bangkok Senator Rosana Tositrakul, Network of People as Thai Energy Owners coordinator Itthaboon Onwongsa, Confederation of Consumer Organizations chair Boonyuen Siritham and Thai Labor Solidarity Committee chairman Chalee Loysung.
The complaint named five defendants – Prime Minister Yingluck Shinawatra, the Cabinet, the National Energy Policy Council, Energy Minister Pongsak Ruktapongpisa and the Energy Planning and Policy Committee – in relation to the August 13 resolution. The hike reportedly reflects the Bt24.82 per kg cost incurred at gas-separation plants.
The petition said the Cabinet resolution would adversely affect individuals, was discriminatory, created an unnecessary burden on people and was the result of an illegitimate decision.
The group's lawyer Jintana Tositrakul said they were still waiting to see if the court was ready to order an immediate injunction as requested and that the group was ready to present witnesses and evidence if the court was willing to try the case.
Boonyuen, a co-plaintiff, said the group would not object to the hike if it was actually necessary, but they believe the order goes against the law on several aspects and want it to be investigated.
Meanwhile, members of the Network of People as Thai Energy Owners gathered outside the PTT headquarters in Bangkok's Chatuchak area yesterday to rally against the LPG price hike. They vowed to run a campaign from September 1-8 to gather 50,000 signatures demanding the removal of Pongsak as Energy Minister. The group has also threatened to hold a large rally on September 9 to push for his removal.
The group is also demanding the immediate dismissal of the Energy Ministry's permanent secretary and director-general of the Department of Mineral Fuels on grounds that they failed to do their job of ensuring the maximum benefits for the people properly. They also want the government to reveal petroleum concession contracts and what it earns from energy-related businesses, as well as to get officials supervising energy matters to declare their assets.
They also want Energy Ministry officials who sit on the boards of energy-related businesses to quit the civil service due to a conflict of interest, and want the gas and oil-drilling concession system to be changed so the government can ensure the benefits are equally allocated.
Kornkasiwat Kasemsri, a leading member of the network, told a press conference that the plan to hike the cost of cooking gas from Sunday would severely affect people, despite the government's populist policies aimed at helping low-income households.
Motorists urged to ensure cars locked
The Nation / Phuket Gazette
PHUKET: Police and academics have again warned motorists to physically check if their doors are locked after high-tech car thieves started using stronger jammers to foil remote controls.
"Drivers should use a key to lock their cars," Pol Gen Somyos Phumphanmuang, a deputy National Police chief and director of the Car and Motorcycle Theft Suppression Center, told a press conference yesterday.
Car thieves are steadily improving their techniques to break into people's vehicles and steal their valuables, as shown by the arrest of Wichien Bandasak, 48, in the parking lot of Macro's Bang Phli branch in Samut Prakan on August 22.
Bang Kaew police nabbed the man while he was allegedly ransacking customers' cars. Police found that the suspect used a modified "walkie-talkie" radio transceiver with its frequency raised to match the targeted cars' remote control signal. With this device, remotes within 25-55 meters of a car can't lock the doors.
This was more effective than using other marques' remotes to interfere with the targeted cars' remote, he added.
Dusit Suksawat, a lecturer in electrical engineering and technology at King Mongkut's Institute of Technology Ladkrabang, said the latest gadget had two antennas that could send out two stronger signals. The devices could be bought anywhere for about Bt5,000 and modified by experts to create signals strong enough to be used for criminal purposes.
Sayamon Kanchanawisitpol said she noticed a Mini Cooper parked nearby before she left her car to go into Macro to buy something. Fifteen minutes later, she was told that her car had been broken into by a thief, but police had caught him in time.
She said the thieves might not target particular brands of cars, but were more likely to target a car used by a lone woman. She urged fellow motorists to be more careful when locking their cars so that they wouldn't be victimized by thieves using hi-tech methods against cars' safety systems.
Forestry Department tears down fence surrounding 92-rai plot of land
The Nation / Phuket Gazette
PHUKET: Forestry Department director-general Boonchob Sutthamanaswong led 100 officials and volunteers yesterday to tear down a 1,000 cement-pillar fence, put up by alleged owners to mark a 92-rai plot of land, after authorities found the plot was located in Nakhon Ratchasima's Phu Luang national forest reserve.
As requested by locals, the 92-rai plot will now be registered as community forest. Boonchob said this operation was a proactive measure against those encroaching on forestland.
It was reported that the land in question, located at the foot of a mountain in Pak Chong district's Tambon Wang Kratha, was also split into several 10-rai plots to be sold at between Bt1 million and Bt2 million – fetching a possible Bt30 million in total.
Although the case was separate from the recent Wang Nam Khieo forestland encroachment case involving 43 plots (1,400 rai) being investigated by police, Boonchob said the fence could be dismantled under the National Reserved Forest Act, BE 2507 (1964).
Boonchob said the agency recei
— Phuket Gazette Editors
Keep in contact with The Thaiger by following our
Facebook page
.
500 people own 36% of equity in Thai companies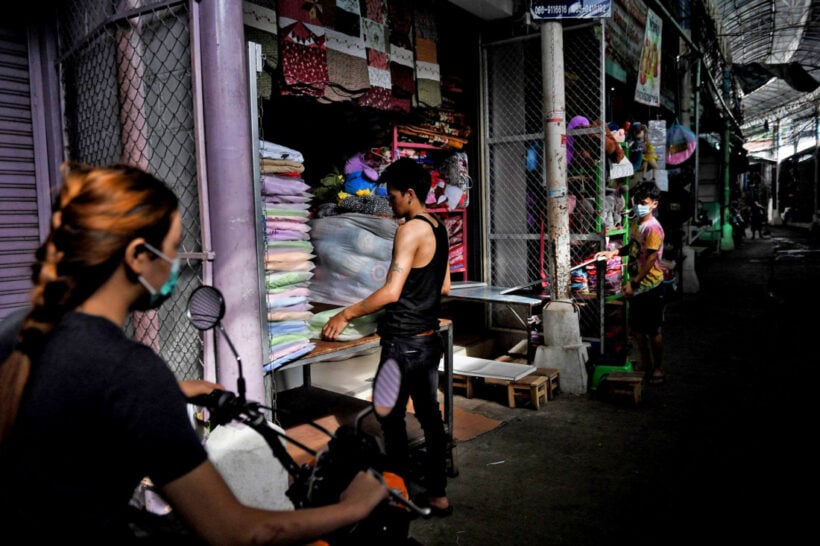 Roughly 36% of Thailand's corporate equity is held by just 500 people, highlighting wealth inequality in the Kingdom, according to a study released by the Bank of Thailand's research institute.
Each of these 500 amass some 3.1 billion baht (102 million USD) per year in company profits, according to the report from the Puey Ungphakorn Institute for Economic Research. In contrast, average yearly household income in Thailand is around 10,000 USD.
A report out this week from the Economic and Business Research Centre for Reform at Thailand's Rangsit University also pointed to divisive and polarised politics being another root cause of the economic divide.
Thailand's private sector is dominated by tycoons running sprawling conglomerates. According to the World Bank, the gap between the mega-wealthy and the rest of the Thai population of 69 million is among the many economic challenges for Thailand. According to Bloomberg, the perception of a divide, exacerbated by an economic slowdown, is a major political fault line.
"Magnates arise in Thailand from institutional factors that privilege certain businesses," said the executive director of PIER, author of the study.
The institute said Thailand needs to promote competitiveness to reduce profits from monopoly power and bolster entrepreneurship to create a more equitable distribution of corporate wealth.
The research is based on analysis of 2017 Commerce Ministry data on the 2.1 million shareholders in Thai firms, and was funded by the University of California San Diego.
SOURCE: Bangkok Post
Keep in contact with The Thaiger by following our
Facebook page
.
Survey – Thais not taking sides and 66% prioritise health care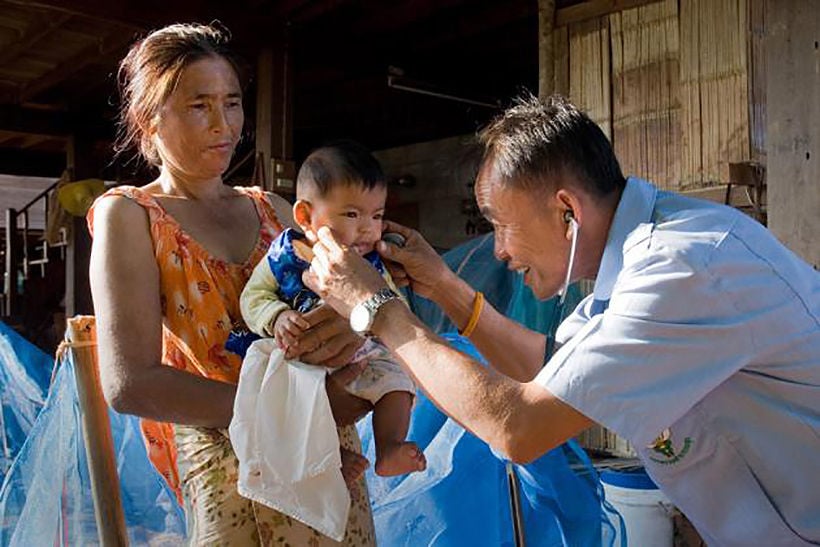 The majority of respondents to a Super Poll survey, say that they are still waiting to see where they will put their future support. For now they're saying they neither support the Government or Opposition, preferring to wait to assess their performance.
Super Poll conducted the survey on 1,069 people from a wide range of occupations nationwide between October 15–19.
The director of Super Poll, Noppadol Kannikar, says that one interesting finding was that 67.2% of respondents admitted that they prefer not to take sides, with the Government or Opposition, because both are currently under-performing and they want to wait to assess their performance.
But 16.9% of the respondents are supportive of the coalition Government, compared to 15.9% who oppose it.
On the question of Government spending, the survey showed 65.9% want quality health care as their top priority, 59.8% want good and secure jobs, 54.3% want security for their lives and property, 50.8% want increased road safety, 48.2% want government help for small and medium-size enterprises and 37.0% want government to provide them with housing.
SOURCE: Thai PBS World
Keep in contact with The Thaiger by following our
Facebook page
.
Top 10 English news sources in Thailand (2019)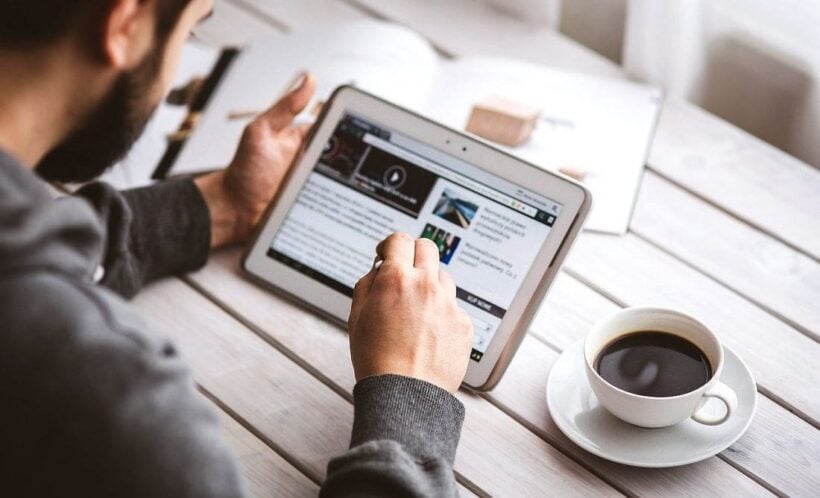 …in English, in no particular order.
This post is mainly for newbies, tourists and people-interested-in-Thailand. Locals already have their home favorite news sources. But all these Top 10 do it well, in their own way. All are trying to navigate their way through the labyrinth of modern media, some better than others, whilst punching out daily news. We think they're all stars because doing media in Thailand, in English, is a tough gig.
These are all news and information sources and the list doesn't include the myriad of excellent blogs around – a topic for another Top 10.
1. Bangkok Post
Traditional news, still delivered as a daily newspaper, but with an expansive and thorough website. It's been going since 1946 and reported on a coup or two, or three. As far as making the move into digital media is concerned, Bangkok Post is doing it better than most. Editorially it has has taken a, mostly, neutral political stance with a few exceptions. But, as newspapers go, it walks down the middle fairly reliably. It is currently the leading English language news portal in Thailand and deserves its position on top.
2. The Thaiger
Please indulge us as we put our own website and news in the Top 10. The Thaiger, only running as a national website since April 2018, remains the fastest growing English-speaking online-only news and information site in the Kingdom (according to the 'stats').
The Thaiger curates the news and chooses topics it believes will be interesting, important or newsworthy, in English, Thai and now Vietnamese too. The Thaiger bought out the Phuket Gazette's digital assets in August 2017 but now has a national and regional focus, whilst continuing to pay homage to its home turf in Phuket. Currently has the second highest readership of any English-speaking news website in Thailand.
3. The Nation
The Nation was the other major daily coming out of Bangkok, well for 48 years anyway, was a lot newer than Bangkok Post when it started up in 1971. The Nation took a more partisan line, famously turning its editorial voice against PM Thaksin Shinawatra. In latter years the paper struggled with circulation and was taken over by Sontiyan Chuenruetainaidhama, founder of conservative outlets T News and INN News. Falling circulation and advertising revenues eventual killed off the printed daily version. Final issue June 28, 2019. The Nation changed their domain name (suicidal) and continues as an online-only news source with an excellent coverage of local Thai politics.
4. ThaiVisa
Used to be the biggest and most popular news website in Thailand (in English). If it moves or breathes, you'd find the story on ThaiVisa. It's full of news copied and pasted from partners who agree to share their news on the site. It's also famous, or infamous, for its hugely popular forums where keyboard warriors dispense their opinions and wisdom on everything, usually tearing just about everything in Thailand to shreds. Whilst it was once the biggest English-speaking news website in Thailand for a decade it is now being challenged by new sources moving into the same web space. Plenty of info, a lot out of date, about visas and other snippets about living in Thailand.
Fresh, selective, well-written and a rising star in real Thai english-language journalism. An offshoot of it's much bigger Thai-language sister. To the point, original stories with a modern journalistic spark. They tend to choose their stories and provide excellent insight when they do. Original and deserving of your daily read.
6. Coconuts
Most would agree that when Coconuts started it was the best and cheekiest news blog for its time. Actually covering all of South East Asia, it's Bangkok blog was a daily log-on for most hip expats. Now they've taken the brave 'paywall' option (because people want to pay for good journalism they say) which seems to have killed off some of their web traffic but the company says they will persist with the subscription model. In our opinion it's lost a bit of its verve but it's still a healthy and reliable daily read for Thailand and the region. Singapore it its most popular location, Thailand is third.
A shameless aggregator, they copy and paste headlines and a few paragraphs with a link to the original story. Designed to rank in Google, the site is still in its early days. To avoid any copyright issues, the stories usually include a photo library 'look-a-like', instead of the real photo from the story. For all we know the entire site could be run by cleverly-coded robots.
There is no sign of a human touch anywhere. Rather than a contributor to the world of Thai journalism, the site is just a parasite using everyone else's news. Bottomline, it's nicely set up and has, well, most of the stories around Thailand, all in one neat package.
Chiang Rai Time is a local website that is regularly updated, nicely laid out, aggregates most of the main international stories and has plenty of local news relevant to the residents of northern cities of Chiang Rai and Chiang Mai. You may notice a similarity with The Thaiger as they used the same WordPress theme – we'll take it as a compliment. There's also Chiang Mai City Life which is a bit less 'newsie' and has plenty of northern lifestyle info in addition to the local news.
Whilst the rest of Thailand does things one way, Pattaya does things differently, in every aspect, including its media. But The Pattaya News does a better job than most with daily content, some original, and translating stories from Thai media. Easy to navigate, clear and readable, unlike a lot of others!
10. Thai PBS World
A government news agency but has demonstrated its independence over the years. As a website it's had more face-lifts than Joan Rivers but remains solid, reliable and surprisingly (especially as it's run by a quasi-military government) unbiased. Also tends to cover stories the other news sources don't.
Keep in contact with The Thaiger by following our
Facebook page
.