Only a tiny fraction of BKK pets registered as being vaccinated against Rabies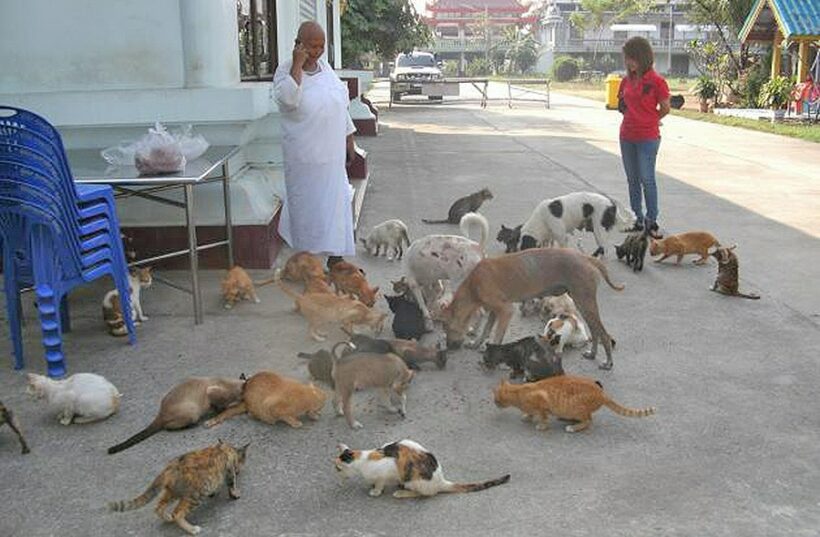 Only 5,193 of Bangkok's 1.136 million stray and pet dogs and cats are registered as having been vaccinated against rabies, a senior Agriculture Ministry official said this morning (Wednesday).
Ministry spokesman and inspector-general Sorawit Thanito said only 6,233 pet cats and dogs were registered with authorities in the capital and 1,266 of them had been sterilised.
But most owners by far haven't bothered registering their pets. Most people take their pets to clinics or hospitals for rabies shots and do not register them as having been vaccinated.
Sorawit said recent random testing turned up 16 dogs and one cat with rabies.
He said the ministry wanted to control rabies in a sustainable way by encouraging owners to register their pets and report if they've been vaccinated.
- The Thaiger & The Nation
Thaiger Radio News – Sunday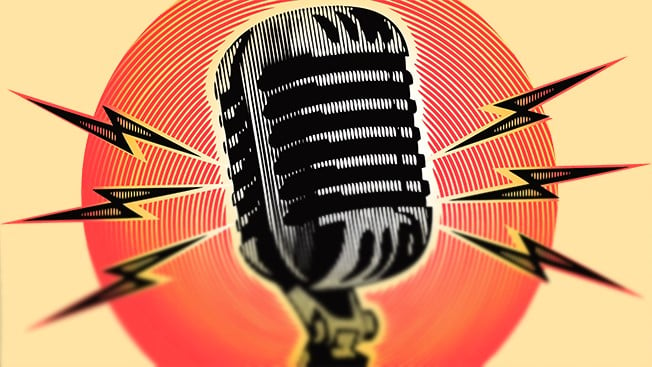 Narathiwat: 40 pipe bombs seized at a checkpoint on busy highway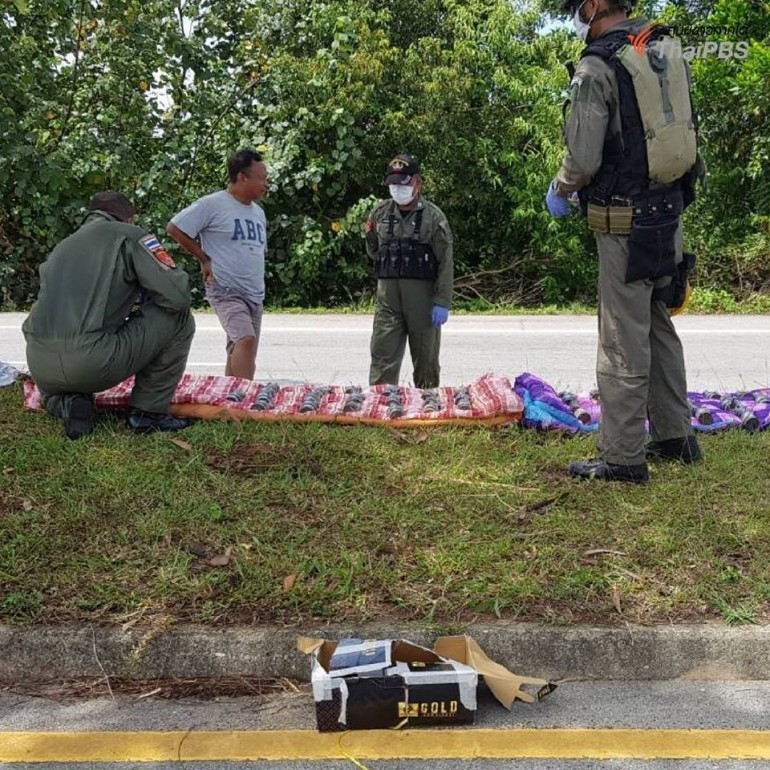 Police in Narathiwat have uncovered 40 pipe bombs together with other potential bomb-making paraphernalia from a pickup truck at a checkpoint. The pick-up was travelling on the Sungai Kolok-Takbai highway in the southern province of Narathiwat.
Thai PBS are reporting that highway police set up a checkpoint on the main north-south highway.  Around midday, a gold-coloured Isuzu pick-up approached the checkpoint and was stopped for a routine search.
A suspect, 36 year old Sanusee Yatae, was arrested while another, identified by police as Abdul-arsi Sama, managed to elude police and remains at bay whilst police continue searching.
The police unfolded two quilts in the passengers' cabin of the pick-up and found the 40 pipe bombs.  The explosives ordnance disposal unit was then called in to check out the bombs.
Besides the 40 pipe bombs, there were two radio transmitters, four torches, two boxes of radio circuitry, 36 boxes of timer circuits set for five minutes, one box of timer circuits set for ten minutes, two boxes of time circuits set for 30 minutes and one steel pipe bomb.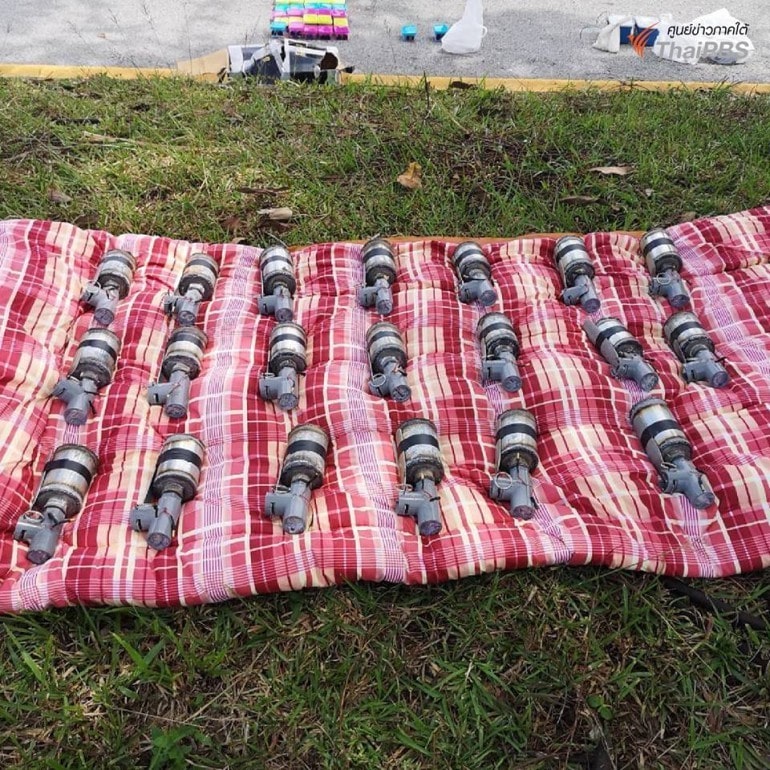 SOURCE: Thai PBS

Thaiger Radio News – Saturday