Thailand
Oil tanker explosion in Thailand kills 1, 4 missing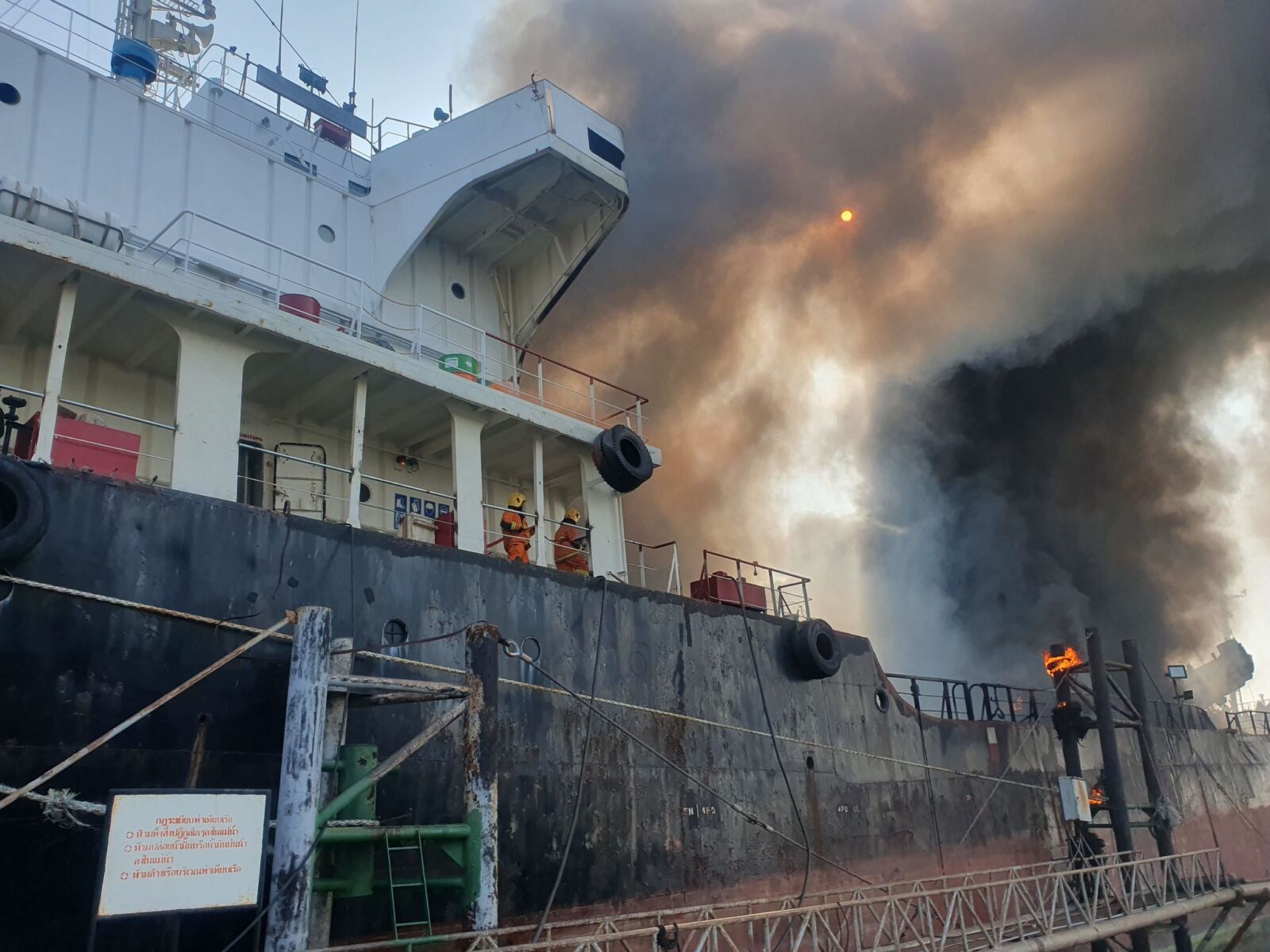 At 9.30am, a large oil tanker docked in Samut Songkhram province, southwest of Bangkok, exploded and caught fire. At present, one person has been confirmed dead and four people are still missing.
Firefighters from Mueang Samut Songkram Fire Station have got the fire under control at the shipyard Laem Yai subdistrict on the Mae Klong River.
As the tanker was carrying a large quantity of oil, firefighters had to use foam as well as water to quell the flames.
Mueang Samut Songkram Fire Station is currently going live on Facebook from the scene, where smoke still billows from the tanker as of noon.
Deputy Director-General of the Marine Department Phuriphat Thirakhunphisuth said the cause of the explosion is unknown at present. The blast was heard as far as 10 kilometres away, reports say.
The Thai Maritime Enforcement Command Centre reported that the explosion shattered the glass windows of nearby houses resulting in two injuries.
Photos reveal that the explosion caused significant damage to one property nearby.