NRC pushing PM direct-election plan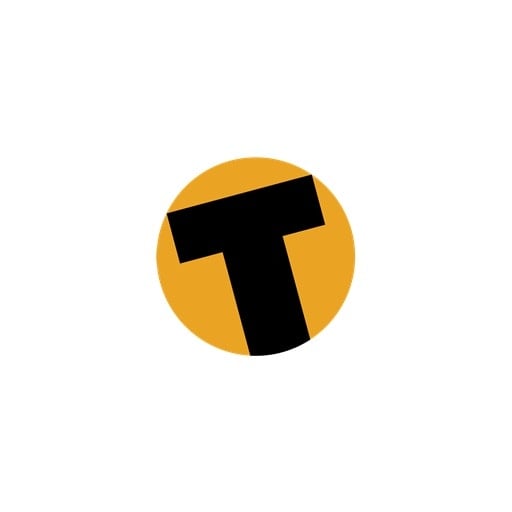 PHUKET MEDIA WATCH
– Thailand news selected by Gazette editors for Phuket's international community
NRC pushing PM direct-election plan
The Nation / Phuket Gazette
PHUKET: Despite concern and opposition, the National Reform Council (NRC) panel on political reform insisted again yesterday that a direct election of the prime minister would help reduce vote-buying.
It added, however, that a winner in such a poll must first attain more than half the votes cast.
Sombat Thamrongthanyawong, chairman of the panel, held a press conference yesterday along with four other panel members to reiterate their stance. Sombat claimed that if the panel's proposal were adopted in the new charter, it would be the world's first such system.
If a candidate for prime minister nominated by a political party failed to win a clear majority, a second round of votes would take place between the two top candidates with the same requirement – that the winner needed to attain a simple majority.
Cabinet members would also be directly elected under this new system. Sombat argued that such a system would not only reduce the level of vote-buying but would also help a prime minister gain more support from members of Parliament.
Pheu Thai Party legal expert Noppadon Pattama cast doubts on the idea, however. He posted a list of eight questions regarding the panel's proposal for a system to elect the prime minister directly.
Acknowledging that proponents of such a system might have good intentions for the country, Noppadon asked on his Facebook page if the country would be moving towards a US-style presidential system if such a proposal were adopted.
He said Thailand's parliamentary system closely resembled the United Kingdom's Westminster system. He questioned that if the cabinet were also directly elected, would the prime minister have the mandate to reshuffle ministers?
Furthermore, would the lower house have the authority to launch a no-confidence vote against a directly elected prime minister?
Noppadon said he was not convinced the proposed new system would reduce vote-buying. On the contrary, he argued, as the stakes were higher, it might work in the opposite direction.
He also warned that a strong prime minister would be difficult to scrutinise as he or she would have too much of a mandate.
Meanwhile, Sombat called the concerns of an elected prime minister being compared to the monarchy as unwarranted, explaining that Thai people would vote for a candidate who was loyal to the monarchy.
The panel also proposed that anyone who had received a jail term in any criminal case in the Supreme Court would be disqualified as an election candidate, even if the sentence had been suspended. Previously, only those who had been jailed by the Supreme Court without such a suspension could be disqualified as election candidates.
Moreover, those who had been stripped of their electoral rights by the new charter would also be permanently barred from running in an election. This new regulation, if adopted, would not be applied retroactively.
In a related development, Prime Minister Gen Prayut Chan-o-cha was asked if he had any ambition to seek direct election as PM if the rules were changed. He said no, adding that he had no desire to become a politician.
PM Prayut also refused to comment on the proposal to have a directly elected PM.
— Phuket Gazette Editors
Keep in contact with The Thaiger by following our
Facebook page
.
Never miss out on future posts by
following The Thaiger
.
US cuts Thailand's tariff benefits after long-running pork dispute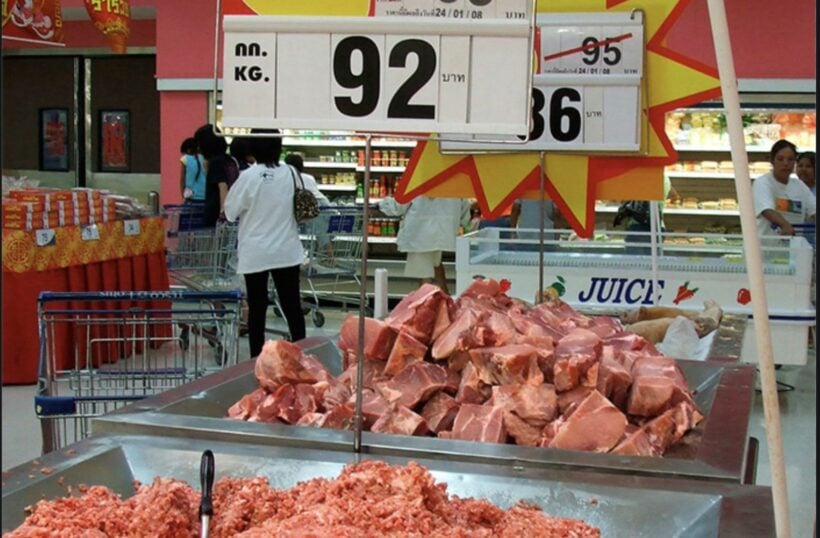 Thailand's duty-free privileges for US$817 million in exports with the US are to be revoked from the end of this year, according to US President Trump in an announcement yesterday. The President blamed a lack of progress in opening the Thai market to US pork products. Trump's letter announcing the action follows more than 2 years of threats and negotiations with Thai officials over issues ranging from access to Thailand's markets for US goods and the documented inadequate labour rights in the south east Asian nation.
Washington will now eliminate some tariff benefits for Thailand, accusing the country of failing to allow imports of pork from US producers.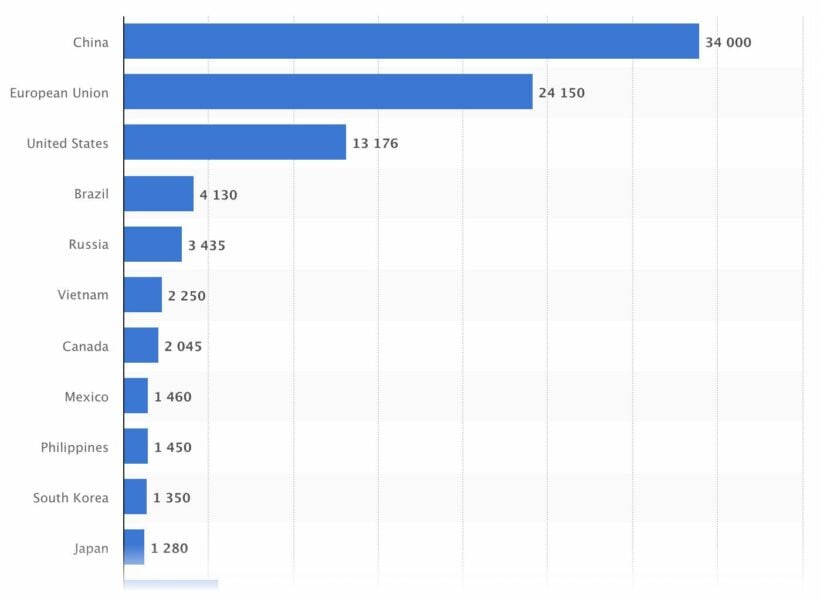 GRAPHIC: Global pork production in 2020, by country (in 1,000 metric tonnes) – statista.com
The suspension of the Generalised System of Preferences access follows a suspension earlier this year on about $1.3 billion worth imports from Thailand, which once had such privileges for about US$4.4 billion in exports to the United States.
The US Trade Representative's office said the list of products includes mango, pineapple, manicure kits, steel pipes and precious stones., auto parts, dried produce, tools, electrical products and aluminium kitchenware.
Writing to the House Speaker Nancy Pelosi, President Trump said… "I have determined that Thailand has not assured the United States that Thailand will provide equitable and reasonable access to its markets."
GSP, Generalised System of Preferences, is a 70s-era program of US trade preferences for developing economies aimed at improving workers' rights and access to broader markets.
"The US Trade Representative's office also announced that it had closed other GSP eligibility reviews with no loss of benefits for Georgia, Indonesia and Uzbekistan. It also said new GSP reviews were opened for Eritrea based on concerns about workers' rights."
SOURCE: Reuters | VOANews | statista.com
Keep in contact with The Thaiger by following our
Facebook page
.
Never miss out on future posts by
following The Thaiger
.
Dow and S&P 500 take a breath after an ugly week, tech stocks lead the way down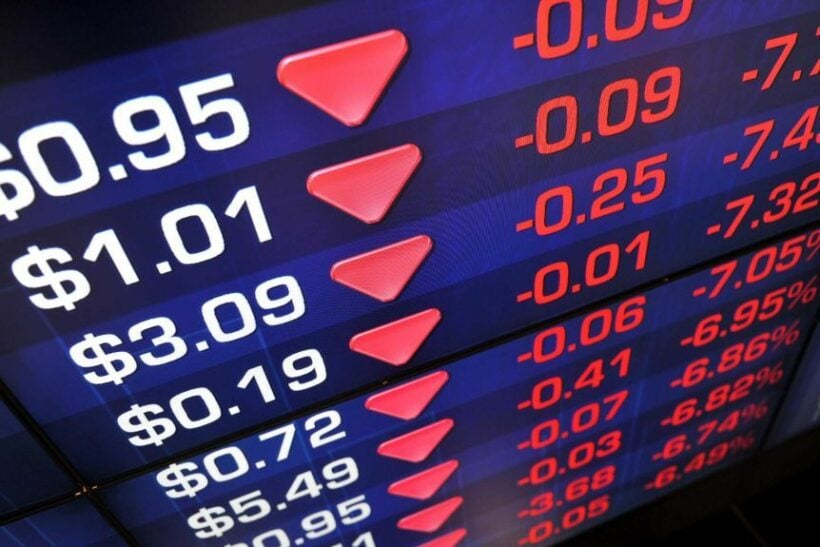 US stocks closed lower yesterday to end an ugly week downbeat with 'uncertainty' remaining the overwhelming sentiment. Tech stocks led the march downwards. The Dow Jones Industrial Average dropped in its biggest monthly collapse since March with investors reacting to rising Covid-19 cases in the US and Europe, peppered by nervousness ahead of next Tuesday's US presidential election. The increased volatility forced all three major indexes seeing their biggest weekly declines since the worst of the coronavirus-inspired selloff 8 months ago.
The Dow fell around 157 points, to end near 26,502, according to preliminary figures, while the S&P 500 lost around 40 points, or 1.2%, to finish near 3,270. The Nasdaq Composite gave up around 274 points, or 2.4%, closing near 10,912. The Dow had a 6.5% weekly fall and a 4.6% monthly drop. Friday's decline saw the Nasdaq negative for the month of October, falling 2.3%. The Nasdaq was down 5.5% for the week.
The Dow dropped more than 500 points at its session low with tech stocks – primarily Apple, Amazon, Alphabet and Facebook – leading the market decline.
A number of stocks were on the move, down, following a slew of earnings, including from the tech giants. Twitter sank more than 20% on slowing growth, while Exxon reported its 3rd straight quarter of losses.
Key moments yesterday…
Dow closed down 0.59% for its 5th negative day out of 6
S&P 500 closed down 1.21% for its 4th negative day in 5
Dow closed down 6.47% this week for its worst week since March 20
S&P closed down 5.64% this week for its worst week since March 20 when the S&P lost 14.98%
S&P closed down 2.77% this month for its second-straight negative month
Nasdaq closed down 5.51% this week for its worst week since March 20 when the Nasdaq lost 12.64%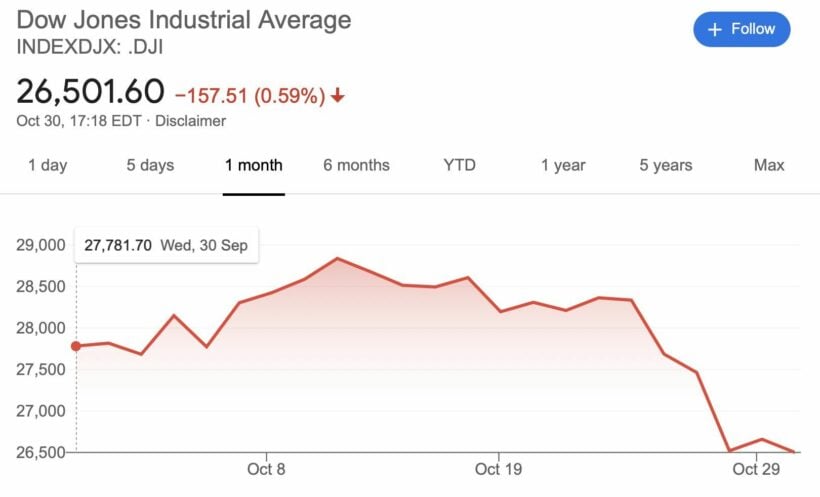 Keep in contact with The Thaiger by following our
Facebook page
.
Never miss out on future posts by
following The Thaiger
.
Free Trade Agreement talks continue between Thailand and EU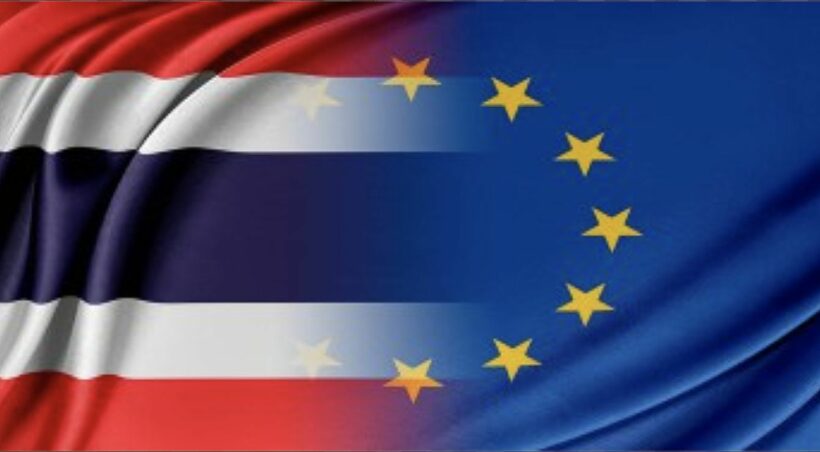 Thailand is resuming trade talks with the European Union on the long-delayed Thai-EU free trade agreement. The 15th Thai-EU Senior Officials' conference was held virtually between leading Thai and European trade officials this week. The push was on to have the Free Trade Agreement signed and sealed by the end of this year.
Discussions were held regarding the ongoing affects of the Covid-19 pandemic, the impact on Euro and Thai economies, the current political unrest in Thailand, the fight against Illegal Unreported and Unregulated fishing, promoting the protection of labourers and a commitment to strengthen ties between the Euro zone and Thailand.
The next step in the establishment of the FTA will be a forthcoming meeting on trade and investment in December.
The virtual meeting was represented by Sasiwat Wongsinsawat, the Director-General of the Department of European Affairs and the European Union's Paola Pampaloni , the Deputy MD for Asia and Pacific Department at the European External Action Service.
Keep in contact with The Thaiger by following our
Facebook page
.
Never miss out on future posts by
following The Thaiger
.