"No stimulus for property sector" – Thai finance minister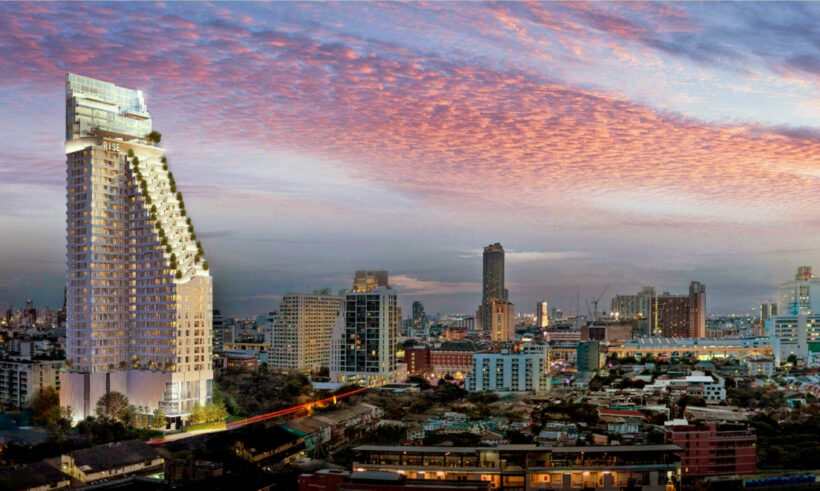 The Finance Minister Uttama Savanayana told a seminar in Bangkok yesterday that the government's stimulus packages were for the 'grass roots economy' and the property sector can cope on its own, without any government assistance.
He was speaking at a property seminar hosted by the Krungthep Turakit newspaper yesterday. He said that that the real estate sector could readily adjust to the Bank of Thailand's loan-to-value (LTV) criteria on mortgage loans that took effect last April.
"The government's latest economic stimulus packages are aimed at helping revive the grassroots economy, and that should in turn benefit to the property sector."
The 316 billion baht stimulus package approved by the Cabinet on August 20 focuses on cash handouts for low-income earners and domestic travellers and extends soft loans to drought-afflicted farmers.
The upbeat finance minister also said that, once the US-China trade war is sorted out, the Thai economy will expand at a faster rate.
"The Thai economy continues to expand."
"Regardless of what happens with the US-China trade talks, GDP growth will reach 3%, as forecast by the National Economic and Social Development Council."
SOURCE: The Nation
Keep in contact with The Thaiger by following our
Facebook page
.
Thailand's property market set to experience brokerage megashift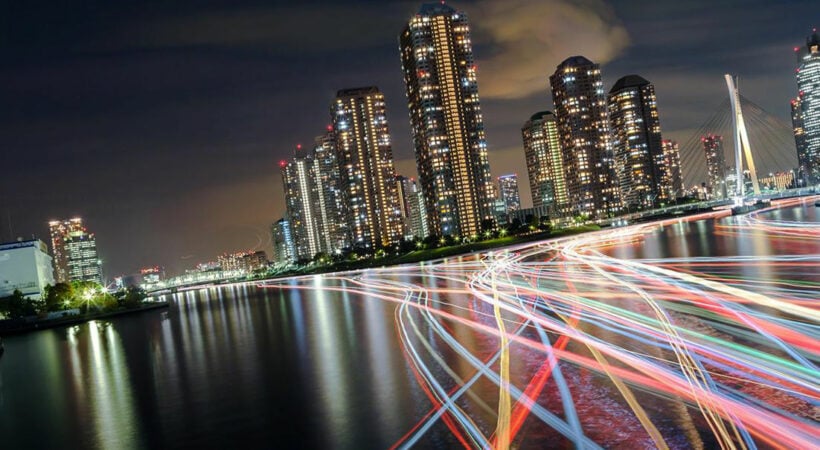 by Bill Barnett
It's clear that Thailand's real estate sector is expected to undergo a megashift as a result of the Covid-19 pandemic and search for a 'new normal', if that's even possible. That said, one of the country's leading PropTech groups FazWaz says the crisis has only accelerated dynamic charges to the sector that have been bubbling to the surface over the past two years.
"Big data and virtual seamless transactions are recurring trends whose time has come", according to FazWaz CEO Brennan Campbell.
"The current crisis has created a great wall between property buyers and sellers can easily be demolished through a complete overhaul of the legacy brokerage transaction process. "
FazWaz, who are a PropTech start-up under Thailand's BOI (Board of Investment) technology development platform has methodically pursued an enhanced big data platform by focusing on creating a forward-looking property transaction model. 
Over the next few months the next domino to fall is a new FazWaz product using online data to create dynamic property valuation, which can be used by financial institutions, developers and prospective buyers in obtaining real-time appraisals. 
Commenting on the new business model Campbell says that it's time for reality to bite.
"The old method of real estate valuation in Thailand, that requires an arduous paper chase, walking around neighbourhoods, staring at 'for sale signs', and looking back versus looking forward, makes zero sense." 
Big data allows FazWaz to understand dynamic demonstrated trends 24/7 and uses algorithms that can predict future values. Thailand's shifting property landscape is seeing lines blur between primary and secondary sales. This is magnified even more, given both rely on market valuations as a lever for transactions. A recent FazWaz deep dive into the Phuket real estate sector showed a market value of properties for sale in excess of 100 billion baht.
Lessons learned in the current crisis, that is moving away from traditional brokerage, has prospective buyers taking virtual tours of property (VR) instead of going to show units. VDR (virtual data room) is also becoming a new standard in the transaction process. It has been accelerated into the due diligence process by sheer necessity. Add in the use of big data for AVM (automated valuation model) property valuations is clearly a more accurate methodology given emerging market volatility. 
As Thailand's property sector goes into reopening mode, and the long journey towards recovery, Campbell weighs in with "the new path is one that the industry has not been on before, big data doesn't sleep, nor do disruptors to the sector. Ultimately PropTech will change the sector in ways you cannot even imagine today."
Keep in contact with The Thaiger by following our
Facebook page
.
Phuket's economy is more than just tourism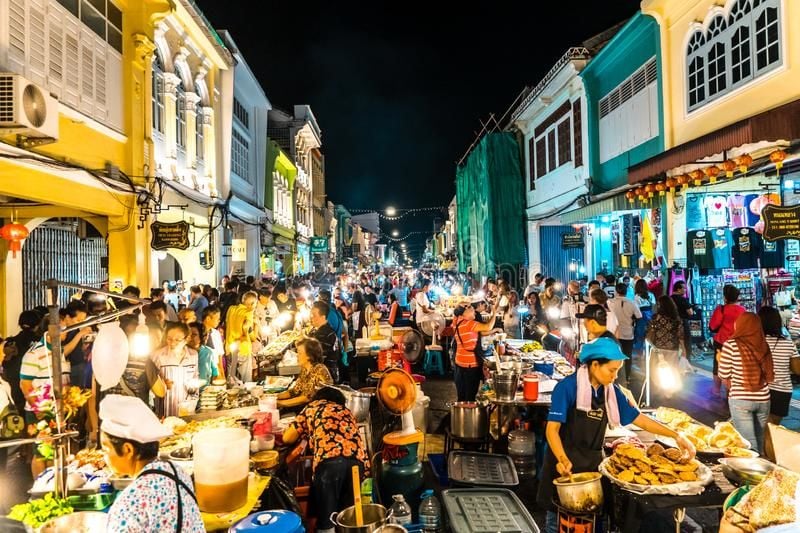 by Bill Barnett
While Phuket's brand and economic reality is that nearly half of its contribution to GPP (gross provincial product) comes from tourism is true, it's important to understand that there are other generators that will aid in the island's post-crisis recovery. 
The island's real estate sector, that currently has a market value of over 100 billion baht (according to data from FazWaz) in primary and secondary properties for sale, demonstrates the scale and contribution to employment and services. 
It's not all about tourism.
According to our newly completed Phuket Economic Overview by C9 Hotelworks, 87% of foreign work permits as issued to nationals of Laos, Cambodia and Myanmar and are highly leveraged in commercial construction, real estate and hospitality. Other nationalities total 9,835 work permits across the broader economic strata. 
International schools, attracting both local and foreign residents, Thais from Bangkok and regional expatriate families, represent almost 4,000 students. Thailand's non-immigrant ED-dependent visas also have an allowance for parents of students under 20 years of age to obtain a visa, which waterfalls into the property and services sector as well. 
Other key demand-generators include international standard hospitals, marinas and a growing retail marketplace. While these have a linkage to tourism, their underpinned recurring cash flows are from full and part time residents, both Thai and foreign. 
Post-crisis, Phuket's scale of services, education, health and wellness, real estate, retirement and sports is likely to see growth as a result of a shift in trends towards quality of life in a resort type island community. 
Mounting concern in Bangkok and other Asian gateway CBD areas over air pollution for families with school age children is another macro element that makes Phuket an alternative home base. This is further amplified with the new norm of working remotely and video networking. 
Phuket, like most of the world for the remainder of 2020 and in the medium term, will be challenged economically, but the notion that the future is hinged only on tourism is wrong, once you get beyond the beach and look at other scalable business models. 
To read and download the C9 Hotelworks Phuket Economic Overview, click HERE.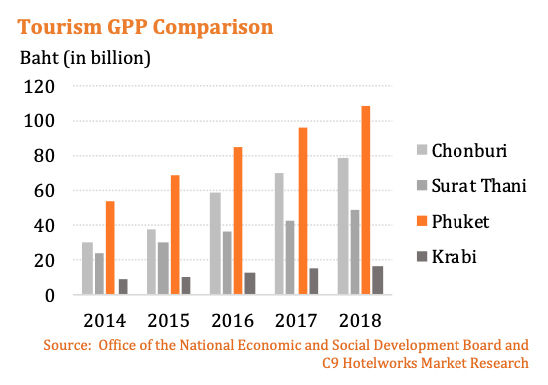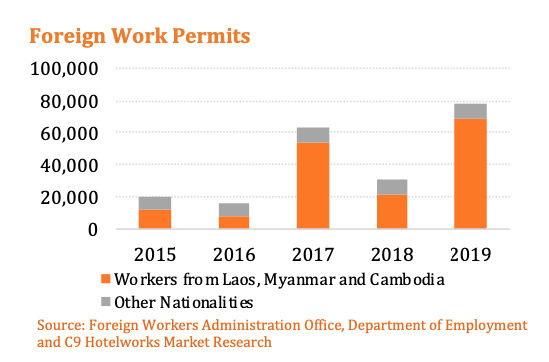 Keep in contact with The Thaiger by following our
Facebook page
.
Tenants bailing out of pricey Bangkok offices amid pandemic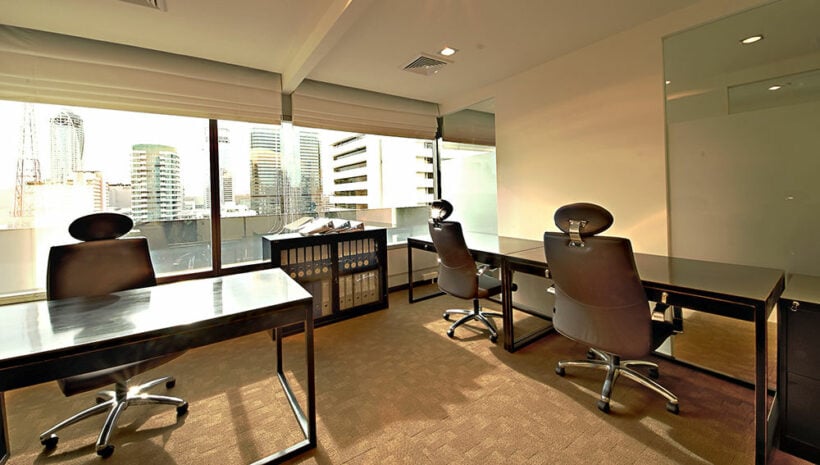 Bangkok's high-end office district is looking more like a ghost town as the coronavirus pandemic seems to have many companies bailing out of their pricey office spaces. The increasing vacancy trend of Grade-A office space is expected to continue, possibly until a coronavirus vaccine is in effect, according to managing director of Phoenix Property Development and Consultancy, Surachet Kongcheep.
Business owners have had a wake-up call from employees discovering the advantages of working from home.
"More companies may consider downsizing their workspace by letting people continue working from home, which has been proved to be an effective and economical alternative during the government's lockdown," Kongcheep told Nation Thailand.
Jobs, typically conducted in an office environment, have proven quite adaptable to the 'working from home' situation, especially with all the new software and tech to keep staff in contact and working together. Many business owners are now asking why they're giving hundreds of thousands of baht to landlords when they've found, in many cases, the 'working from home' option is proving popular and allowing them to focus their cashflow on rebooting their businesses following the 'disruption'.
Video conference call start up 'Zoom' has gone from an unknown software to a household name almost entirely on the back of the Covid-19 crisis and the need for people to keep in contact online, and were looking for an efficient, intuitive video conferencing software.
Available rental space in Bangkok could rise from 60,000 square metres at the start of 2020 to over 200,000 square metres by the end of the year, Kongcheep told Nation Thailand. Over half of that space is in the city's central business district.
High prices are the main reason companies are moving out of the area, he says. He expects many tenants will ask start asking for discounts, if they haven't already, to stay in business.
SOURCE:Nation Thailand
Keep in contact with The Thaiger by following our
Facebook page
.