Medical marijuana is now legal in Thailand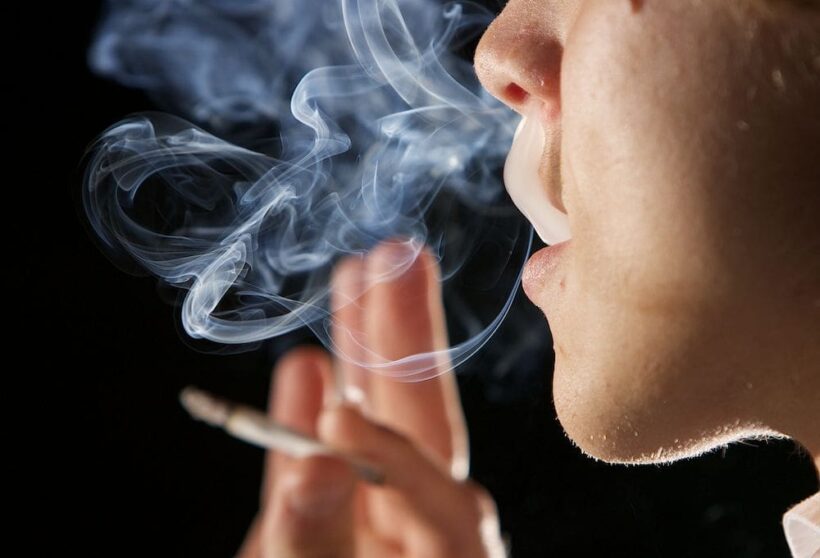 • Possession of marijuana and krathom within legal limits will be allowed for treatment of certain diseases, for first aid or in cases of emergency
•The committee has the authority to give permission to requests for production, import and export of marijuana
A new law that legitimises the use of marijuana for medical purposes has sailed through the National Legislative Assembly (NLA) yesterday with overwhelming support.
The big picture
Under the revised Narcotic Drugs Act, possession of marijuana and krathom within legal limits will be allowed for treatment of certain diseases, for first aid or in cases of emergency.
However, anyone possessing more than 10 kilograms of marijuana will be treated as having the intent to sell it illegally. The possession of marijuana for purposes other than the strict limits outlined under the law remains liable to legal action.
Those found in possession of less than 10 kilograms of marijuana could still face up to five years in jail and a fine of 100,000 baht.
Anyone possessing more than 10 kilograms of the drug risks imprisonment of between one and 15 years, and a fine up to 1 million baht.
The law amends the existing Narcotic Drugs Act of 1979.
The amendment also increases the National Narcotics Control Committee to 25 members, up from 17. The eight new members include the permanent secretary of the Agriculture and Cooperatives Ministry, the director-general of the Department for Development of Thai Traditional and Alternative Medicine, and the director-general of the Department of Health Service Support.
The committee has the authority to give permission to requests for production, import and export of marijuana, and also to approve regulations proposed by relevant state agencies.
After the law has been in force for three years, the committee is required to review all permissions every six months.
The fine print
The law allows possession of "a necessary amount" of marijuana for medical treatment.
Those in possession of the drug for this purpose need to carry a doctor's prescription.
It will also be legal under the new law to possess marijuana for research and development as well as agricultural, commercial, scientific and industrial purposes.
Among those permitted to possess marijuana are patients who need the drug for treatment, state agencies responsible for research or medicine-related education, Thai Red Cross, anti-narcotics agencies, institutions of higher education with research and teaching on medicine, and registered farmer groups.
With this law going into effect, the growing of marijuana and processing within the legal limit will be allowed, under close supervision by the Office of the Narcotics Control Board.
The bill will be forwarded for royal endorsement before being published in the Royal Gazette.
SOURCE: The Nation
Keep in contact with The Thaiger by following our
Facebook page
.
Cyber minister wants Netflix-like Thai streaming platform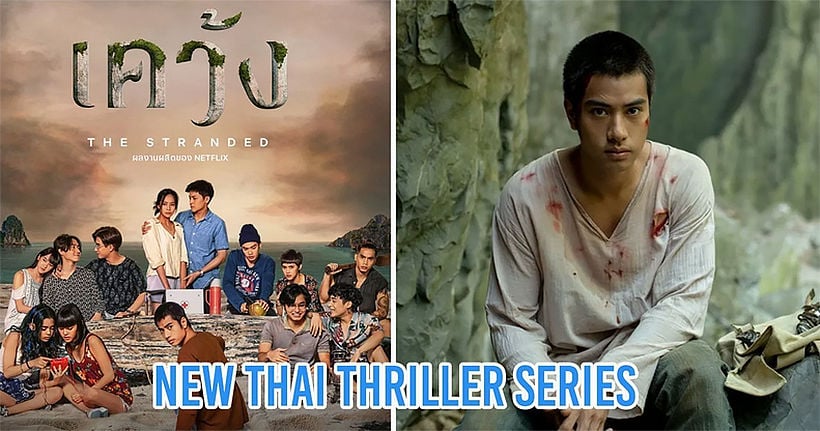 Thailand's minister of digital economy and society, aka. "cyber minister" says that Thailand should have its own streaming platform to bring in revenue and promote Thai movies and television overseas. Puttipong Punnakan remarked at a forum that creating a Netflix-like platform to stream and sell Thai films and series to foreign audiences would reel some sweet, sweet subscription revenue into the kingdom. He also says that the government would help support the promotion of the entertainment sector, following South Korea's highly successful lead.
"Why doesn't Thailand have a Thai social media or online services platform of our own? We're always using foreign ones, sending advertising revenue and online shopping revenue overseas."
"If Thailand can assemble some good content, then we can export it in the same way South Korea does. Team Thailand will consist of the private sector as well as the support of the government."
California-based streaming giant Netflix, hugely popular among middle-class Thais and expats alike, has a wide range of Thai movies and series, as well as Thai-language series which it produces. But whether a Thai version could actually succeed remains in doubt, as the Thai government isn't known for creating popular media, especially the current government.
During his junta years, PM Prayut Chan-o-cha's weekly program reached record lows in viewership. A government-sponsored film promoting "12 Values" expounded by Prayut was also ridiculed on social media. And do you remember his song "Bringing the Happiness Back to Thailand'? (below… but only you REALLY have to).
One Thai political party has even publicly denounced Netflix's billboard ads of its "Sex Education" show, much to the mockery of youths across the country.
SOURCE: Khaosod English
Keep in contact with The Thaiger by following our
Facebook page
.
Thailand News Today – Friday, June 5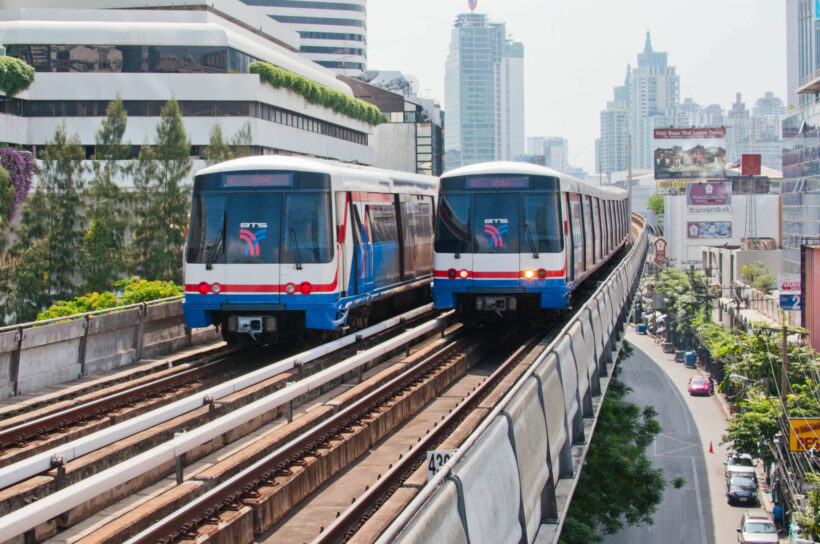 Former senior prosecutor says Thai Airways rehab plan will unveil extensive corruption
A former senior Thai crime prosecutor predicts that the rehabilitation plan for Thai Airways is bound to expose extensive corruption in the management of the stricken airline.
Wanchai Roujanavong says what's about to come will be the revealing of a veritable Pandora's Box of dishonesty and bad practice that the public would otherwise never be made aware of.
One example he gives is the allegedly exorbitant fees the carrier paid to lease aircraft, a major reason for the national airline's ongoing heavy losses. Leasing arrangements were allegedly conducted through several agents with the approval of the board. Wanchai says that without the approved rehabilitation plan, "the public would continue to be kept in the dark, while the parasites carried on sucking the blood out of the airline."
The airline is believed to have accrued debts of around 200-300 billion baht.
Lumpini boxing stadium officials side-lined over Covid-19 cluster
Thailand's army chief Apirat Kongsompong is ordering the transfer of all committee members at the Lumpini Boxing Stadium in Bangkok.
The dressing down and side-lining of the officials comes after the committee went ahead with a boxing match at the stadium on March 6, two days after the government ordered such venues to close, as part of the Covid-19 lockdown measures.
The stadium is owned and operated by the Royal Thai Army.
The stadium was later found to be a hotzone for the virus, generating a cluster of hundreds of infections that spread beyond Bangkok and into other provinces. Subsequent inspections revealed serious problems with the venue's hygiene and disease prevention measures.
Show of support for Japanese man stranded in Pattaya
Several local organisations have rallied to help a homeless Japanese man living on Pattaya beach after being left destitute by the Covid-19 crisis.
It's understood that Pattaya Tourist Police found the visibly upset man sitting on the beach with his luggage.
The Pattaya Japanese Association was called to translate and police learned that the man had been stranded in Pattaya since the outbreak of the virus and had simply run out of money. The Association paid for the man to stay in a local hotel and provided him with food, before organising his transport to the Japanese Embassy in Bangkok. Officials are now arranging for the man's return to his family in Japan.
Electricity discount has been switched off
The Ministry of Energy has announced that the national electricity discount from March to May, which differed based on the amount of electricity used and size and type of the venue, has ended and will not be renewed.
But, at best, the discount was merely a perfunctory political gesture, not a useful saving for most Thai residences. The discount was a measly 3% for most people.
Phuket's airport to re-open on June 16
There's a hot tip that Phuket Airport will be re-opening on June 16. Although not confirmed yet, three discount airlines are taking bookings from Thursday, June 16, at least from Phuket to Bangkok as well as a few other select domestic ports.
The airport's management has been posting photo opportunities of cleaners and inspections in recent days, signalling that things are warming up at the airport, closed down since April 3.
The three airlines are Thai Air Asia, VietJetAir and Nok Air. The prices ranged from 1,100 – 1,700 on the day and there are some cheaper flights later in the month.
Four new BTS stations open on Bangkok's Green Line
The new BTS Green Line extension, running between Mor Chit station and Khu Khot station in Rangsit, was opened to the public today.
The green line extension, which has four stations, was officially launched by Thai PM Prayut Chan-o-cha this morning, and opened to travellers at 1.30pm.
Keep in contact with The Thaiger by following our
Facebook page
.
Bangkok's legendary Scala cinema is closing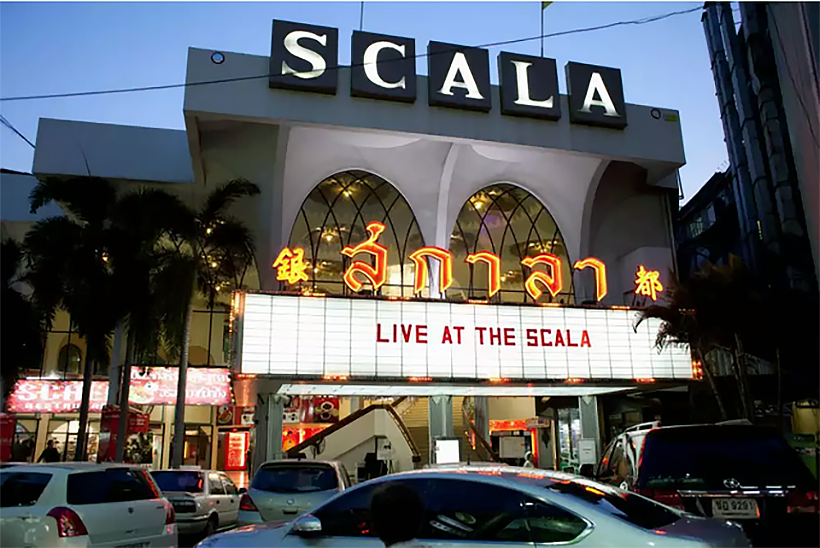 Bangkok's venerable Scala cinema announced yesterday that it will stop its movie showing operations and let other businesses rent the venue for their activities or special screenings until the end of 2020, when its land contract expires. Scala, located in Pathumwan district, is the last standalone movie theatre in Bangkok.
The 1,000 seat cinema was built in 1969 and named after Milan's Teatro alla Scala. It's owned by Apex Group, which used to operate 3 other standalone cinemas in Bangkok: Sala Chalermthai Theatre, which was demolished in 1989; Siam Theatre, which shut down in 2010 after being damaged in a fire, and Lido Multiplex, which closed down in 2018 when its contract expired.
Scala had earlier announced that it would close temporarily, from March 18 until May 31, in line with the Emergency Decree to prevent the spread of Covid-19. Among the businesses that were ordered shut were movie theatres, restaurants, massage parlours, fitness centres and others. The restriction was lifted for several businesses, including movie theatres, on June 1, but sadly the Scala is bringing down the curtain on half a century Bangkok's cinema history.
SOURCE: Nation Thailand
Keep in contact with The Thaiger by following our
Facebook page
.