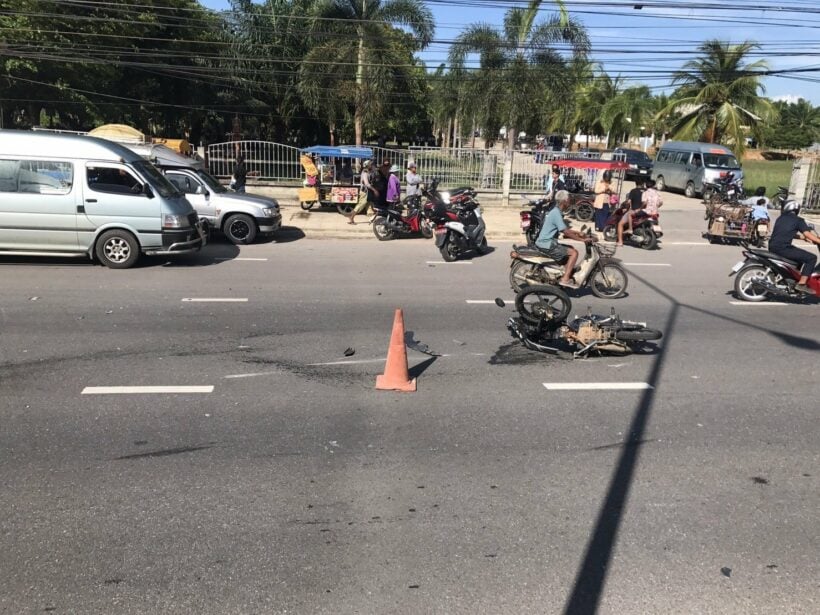 VIDEO. A student in Krabi has died after driving on a motorbike and colliding with a parked SUV in front of a school in Krabi.
The accident happened in front of Khlong Thom Ratrangsan School in Krabi at 4pm on Friday (June 22). The driver was 17 year old Pichai Phusit Songguea, a student of a college in Krabi. Pichai was taken to Krabi Hospital where he was pronounced dead.
Locals who witnessed the accident say that the student collided at the back of a parked white SUV which has been double parked. The student flew over the top and hit another moving SUV.
One of locals says the accident happened during the rush hour after school and noted that some vehicles, picking up their children, often double park while waiting. She said that parents have approached the school about traffic management in front of school during the busy drop-off and pick-up times.