Former Office of Buddhism chief sentenced to 20 years for corruption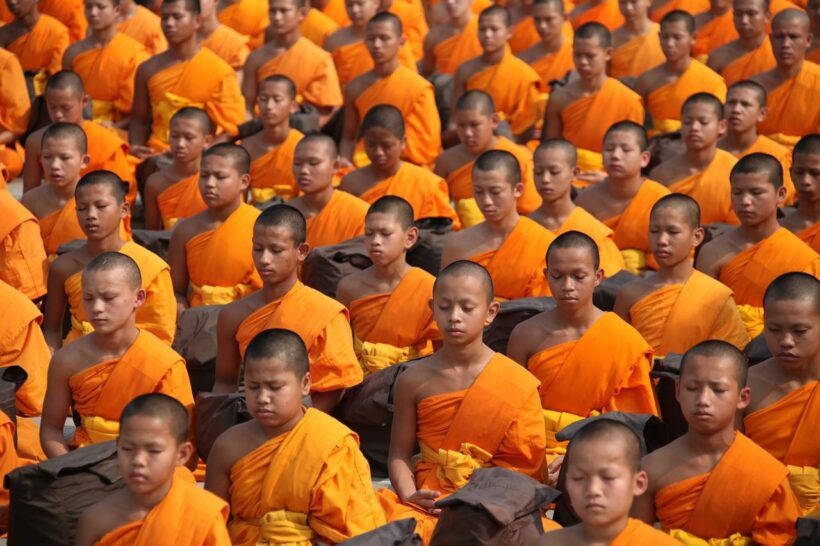 PHOTO: National Office of Buddhism
The former chief of the National Office of Buddhism has been handed a 20 year prison sentence for the mis-appropriation of temple funds.
Thai PBS World reports that at the Criminal Court for Corruption and Misconduct Cases, Panom Sornsilp was found guilty of graft, along with the former director of the Office of Temple Renovation and Development and Religious Welfare, Wasawat Kittithirasith, who also received a 20 year sentence for similar offences.
The scandal of the mis-use of temple funds first came to light in 2017, when an abbot from a temple in Phetchaburi province, central Thailand, made a formal complaint to the Anti-Corruption Police Command. He claimed his temple had been given a 10 million baht refurbishment grant by the N.O.B. on condition that 75% of the funds be returned to the officials who had helped secure the grant.
The scam involved abbots being offered funding for temple renovations by unofficial "brokers" with connections to some individuals in the N.O.B. In order to receive the funding, abbots had to agree to return most of it to the officials who arranged it, leaving them with only a small percentage of the original grant to use for renovation purposes.
It's understood some abbots were themselves involved in the scam, pocketing what was left of the funds after money was returned to officials, and spending nothing on temple refurbishment.
Two other men, Mr. Jesada Wongmek and Mr. Charin Mingkwan, accused of approaching temples with offers of funding from the N.O.B. in return for considerable commission, were also sentenced yesterday, receiving six years and eight months and one year and eight months respectively.
Mr Panom, Mr Wasawat and Mr Jesada have also all been ordered to return 12 million baht to the National Office of Buddhism.
SOURCE: Thai PBS World
Keep in contact with The Thaiger by following our
Facebook page
.
Never miss out on future posts by
following The Thaiger
.
Police hunt armed man who robbed Chon Buri store of 200,000 baht worth of gold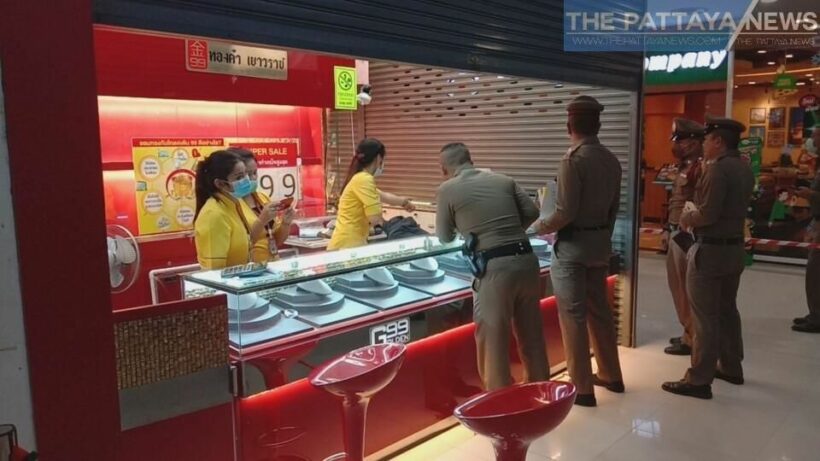 Police in the city of Laem Chabang, the shipping port in the eastern province of Chon Buri, are hunting a suspect described as "armed and dangerous" following a robbery at a department store. Employees of the 'Golden 99' store were threatened at gunpoint before the man made off with gold valued at 200,000 baht. The 3 staff members were left shaken but unhurt.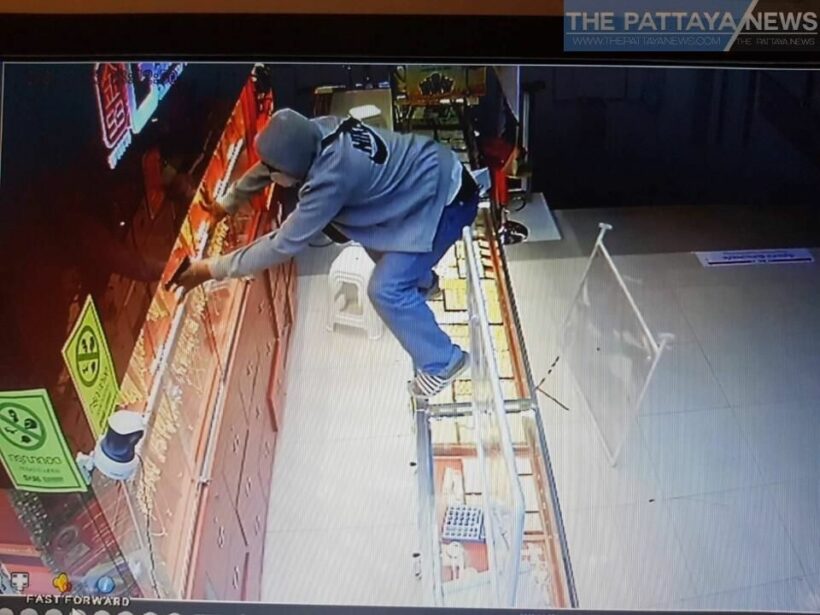 Police were notified of the robbery yesterday evening and have been examining CCTV footage as part of their investigation. Footage shows the thief threatening employees, then climbing over the counter and taking an amount of gold before running out of the store. The authorities say they already have several leads in their search for the suspect.
SOURCE: The Pattaya News
Keep in contact with The Thaiger by following our
Facebook page
.
Never miss out on future posts by
following The Thaiger
.
Department of Land Transport threatens hefty fines for customised vehicle headlights, taillights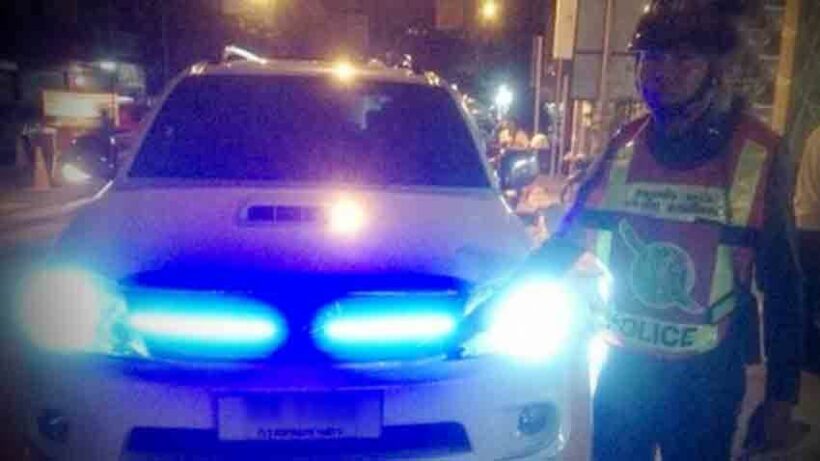 The Department of Land Transport is warning motorists that they may face significant fines if they modify their vehicle's headlights or taillights. Jantira Buruspat from the DLT says that customising a vehicle's lights in a manner that contravenes either the Vehicle Act or the Land Transport Act can incur a fine of up to 50,000 baht. He says the reminder is being issued after a number of complaints from members of the public who say their visibility is affected by issues such as vehicles that have blue lights.
"The customisation of vehicle headlights or taillights in private cars and taxi-meters is against the Vehicle Act, facing a maximum penalty of 2,000 baht. Light modification in public buses and large trucks also violates the Land Transport Act for adding objects to vehicles that can harm other people's physical or mental health, which stipulates a maximum penalty of 50,000 baht."
Jantira adds that vehicle owners should ensure they're familiar with road safety rules and that their vehicles adhere to the manufacturer's standards. Failure to do so means they will need to undo any customisation work detected during a vehicle inspection and before they can renew their driving licence.
"We are also cooperating with police nationwide to randomly inspect vehicles at selected checkpoints. Officials can immediately take charges against the drivers if their vehicles are found with modified headlights or taillights."
SOURCE: The Pattaya News
Keep in contact with The Thaiger by following our
Facebook page
.
Never miss out on future posts by
following The Thaiger
.
9 underage girls rescued from brothel posing as spa in central Thailand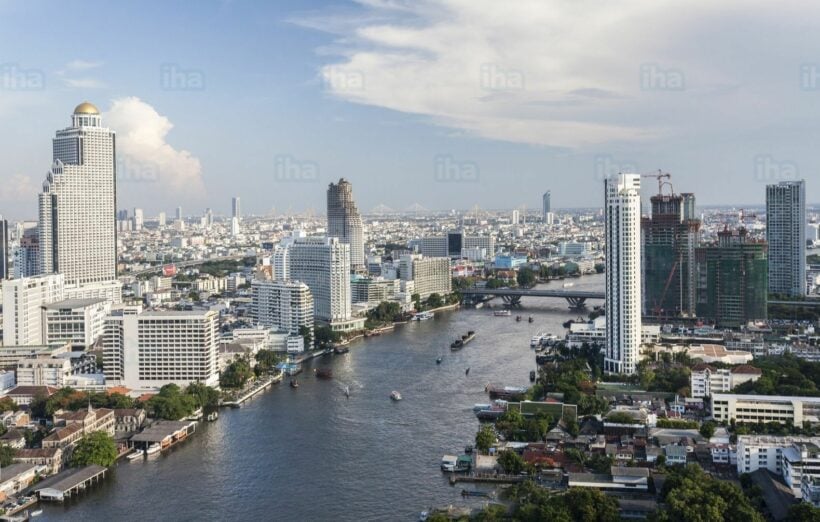 Police in Nonthaburi, just north of Bangkok, have arrested 12 people and rescued 9 underage girls in a pre-dawn raid on an un-licenced spa that was a front for prostitution. The Bangkok Post reports that the raid took place at a spa on the city's Rattanathibet Road early yesterday morning.
Torsak Sukwimol from the Central Investigation Bureau says the raid was conducted by the Anti-Trafficking in Persons Division, following a tip-off that customers were being offered sexual services at the premises.
"We also found that the spa's managers procured female sex workers, including some who were under 18, for its customers."
It's understood the facility opened in June of last year and used social media to recruit female workers. It does not have a licence to operate as a spa, and the age of some of the girls working there means the management face child prostitution charges.
SOURCE: Bangkok Post
Keep in contact with The Thaiger by following our
Facebook page
.
Never miss out on future posts by
following The Thaiger
.