"Don't rush to legalise marijuana"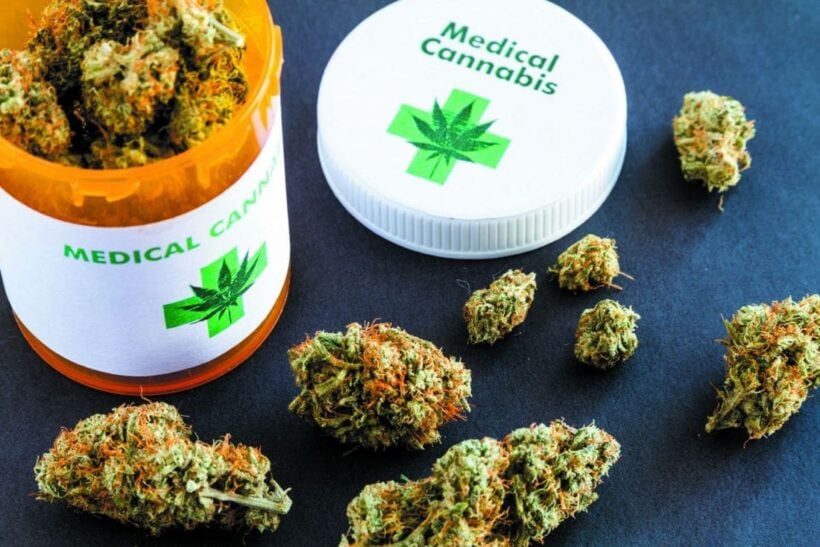 by Chularat Saengpassa
A medical lecturer is cautioning policy-makers against rushing to legalise marijuana, even if it's just for medical use.
"Beware of becoming stupid, poor and hurt" read the title of a social-media comment posted by Assistant Professor Dr Thira Woratanarat in response to calls to fast-track medical-marijuana legislation.
The Nation reports that Thira, who works at Chulalongkorn University's Faculty of Medicine, also posted details about findings from foreign studies, which show that cannabis does not quite live up to some of the claims.
Last week, Government Pharmaceutical Organisation chairman Dr Sopon Mekthon told a seminar that cannabis extracts would be ready for use as early as next January, if the Food and Drug Administration were to issue an announcement declaring it legal for medicinal purposes.
Professor Dr Thiravat Hema-chudha, a senior medical lecturer at Chulalongkorn University, has also been calling on Thailand to act quickly, pointing out that Britain took just six weeks to effectively legalise marijuana for medical use. Both have mentioned the many medical benefits of marijuana. Yet Thira is unconvinced.
"I don't know if they are looking for research funds or if they have any hidden agenda, but I want to present academic information," Thira said on social media, without mentioning anyone by name.
Thira says he is speaking out of concern that policymakers may not have received well-rounded information before making a decision that would affect an entire nation.
"The impacts will be huge," he predicted.
According to him, a meta-study had already examined more than 1,000 academic articles in a systematic review of medical cannabinoids.
"Cannabis extracts may ease chronic pain, but the effects are no better than alcohol consumption. If one has a 0.8 blood-alcohol level, one will not feel that much pain either," Thira said.
He added that it should also be noted that most studies touting cannabis as a painkiller have monitored its impacts for no more than two months.
"Studies monitoring the impacts longer than two months have found that cannabis is not an effective painkiller," Thira said.
The medical lecturer reckoned the meta-study had concluded that cannabinoids helped with nausea and vomiting after chemotherapy, and delivered some improvement in spasticity.
"But before we start growing cannabis in the hope of developing medicines based on cannabinoids, we need to conduct comprehensive and large-scale research first. Proceed carefully to determine if efforts will be worth it and cost-effective," Thira said.
"Policymakers need to consider social impacts too."
He added that the largest concern was the proposal to remove cannabis from the list of narcotics.
"How will you control the use of marijuana then? Are you sure it will not leak out of the patients-only stream to the general public?" he asked.
Personally, he said, he does not believe Thailand should push hard for the legalisation of marijuana.
"Many countries that have legalised marijuana have started realising that this move is leading to many problems," he said.
He explained that it will be difficult to control the substance once it is declared legal for medical purposes, because some people might start complaining about pain just to get their hands on the narcotic.
"If marijuana is abused, there could be an increase in road accidents and sexual crime," he said.
"We should not be taking such a risk."
Thiravart yesterday argued that one should have the courage to step outside the box and push for development based on what is useful.
"We can develop and apply, but of course, we need to conduct extensive research to ensure that our efforts will be fruitful and effective," he said.
Thiravat said he will speak in favour of legalising marijuana when he attends a meeting with the Public Health Ministry-appointed panel on the legalisation of narcotics today.
"But I will insist that we put in place strict control measures to ensure marijuana is used for medical purposes only," he said.
Separately, the National Legislative Assembly plans to hold a public forum to gather opinions on October 30 on the draft drug law that aims to legalise marijuana. More than 16,400 people have already shared their opinion on the plan via an online survey conducted from October 1 to October 15, and of them, 99 per cent back the idea of legalising some narcotics for a good purpose.

STORY: The Nation
Keep in contact with The Thaiger by following our Facebook page.
Never miss out on future posts by following The Thaiger.
Cannabis could generate 8 billion baht for Thai pharmaceutical industry by 2025, expert says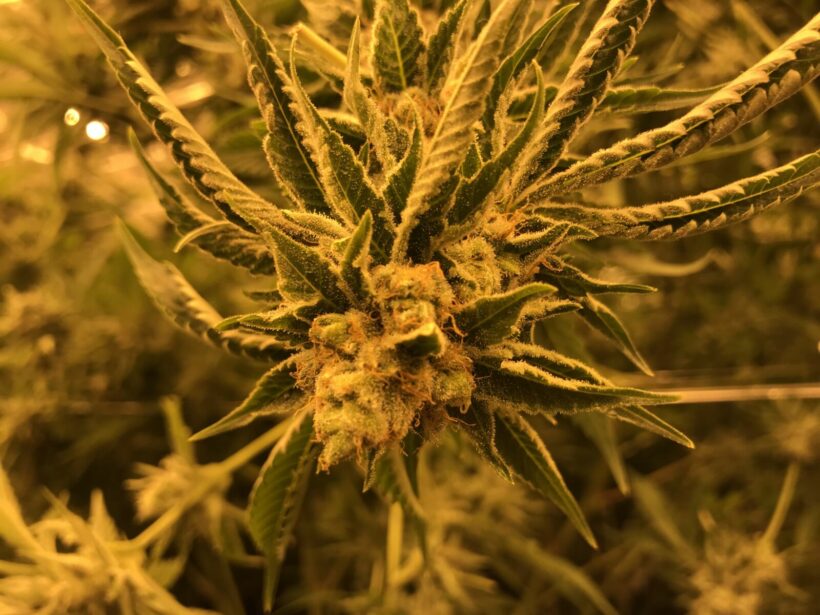 Cannabis could become a major cash crop in Thailand. An expert says the cannabis-based medicinal products could generate up to 8 billion baht for the Thai pharmaceutical industry by 2025. Medical cannabis has been legal in Thailand for the past couple years, but recently the government agreed to allow parts of the plant with very, low traces of the "high-inducing" component tetrahydrocannabinol, or THC, to be in medicinal products and food.
Cannabis-based medicines have been used as palliative treatment for some cancer patients in Thailand. Last year, nearly 1 million patients used cannabis-based medicines, according to an economist at Kasetsart University's Agricultural and Resource Economics Department, Ravissa Suchato.
Around 1.2 billion baht worth of medical cannabis was consumed last year, according to Ravissa, who led a recent study on the economic impact of commercial cannabis cultivation in Thailand. If the average consumption rises as expected, medical cannabis could generate 8 billion baht within the next 5 years.
"We believe marijuana has great potential as a cash crop because more patients will start using marijuana-based drugs soon."
In the past, Thai officials have discussed the opportunity to tap into the global cannabis market by exporting medical cannabis, but Ravissa says Thailand still has a way to go.
"Globally, the recreational use of marijuana has risen a lot faster than pharmaceutical use, so the prospect of exporting marijuana-based medicines from Thailand is still a long way off."
Parts of the cannabis plant that are rich in THC, like the buds, are still illegal and classified as a Category 5 narcotic. Trafficking the plant is still heavily criminalised. Just over the past few days, border patrol police in the Northeastern province Nakhon Pathom seized hundreds of kilograms of dried, compressed cannabis believed to have been trafficked across the Mekong River from Laos and destined for the South, possibly to Malaysia.
SOURCE: Thai PBS
Keep in contact with The Thaiger by following our Facebook page.
Never miss out on future posts by following The Thaiger.
Another drug bust near the Mekong River, 500 kilograms of cannabis seized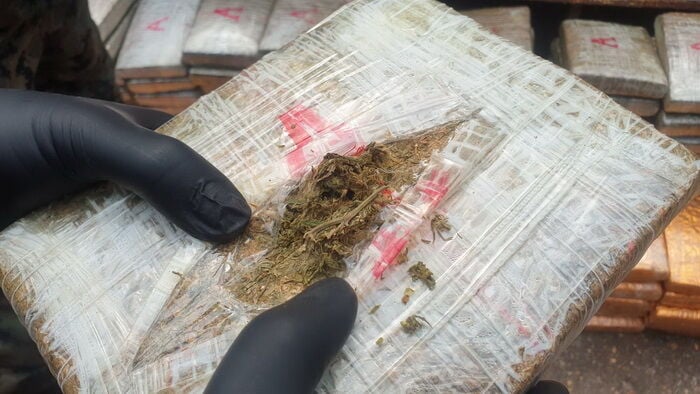 In another drug bust in Northeastern province Nakhon Phanom, police arrested a man and seized 500 kilograms of compressed cannabis. Just yesterday, border patrol police in the province seized 920 kilograms of compressed cannabis from a boat on the Mekong River. In both cases, police suspect the cannabis came from Laos, just across the river.
Police say they searched a black Nissan Navara pickup around 1am in the province's Na Kae district. Police opened the truck's bed cover and found 12 sacks with 500 packages of dried, compacted cannabis. Each package of cannabis weighed 1 kilogram, similar to the previous bust on the river.
28 year old Saravut Butngam was arrested. Saravut previously worked in construction, but has recently been unemployed. He allegedly told police that a man called him with an opportunity to make 50,000 baht. He was told to drive the pickup truck from a petrol station in the Na Kae district to a specified location in the neighbouring province Sakon Nakhon, police say. From there, another driver would take over.
Border police commander Sippanan Sornkhunkaew says he suspects the cannabis seized in the province was trafficked from Laos across the Mekong River. He says he believes the cannabis was planned to be trafficked to Southern Thailand and then smuggled across the border, possibly to Malaysia.
On Sunday morning, police confiscated 920 kilograms of cannabis from a boat on the Mekong River. When police approached the boat, men jumped off onto a smaller boat and fled the scene. The dried, compacted cannabis was wrapped in 1 kilogram packages.
SOURCE: Bangkok Post
Keep in contact with The Thaiger by following our Facebook page.
Never miss out on future posts by following The Thaiger.
Police seize 920 kilograms of cannabis smuggled across the Mekong River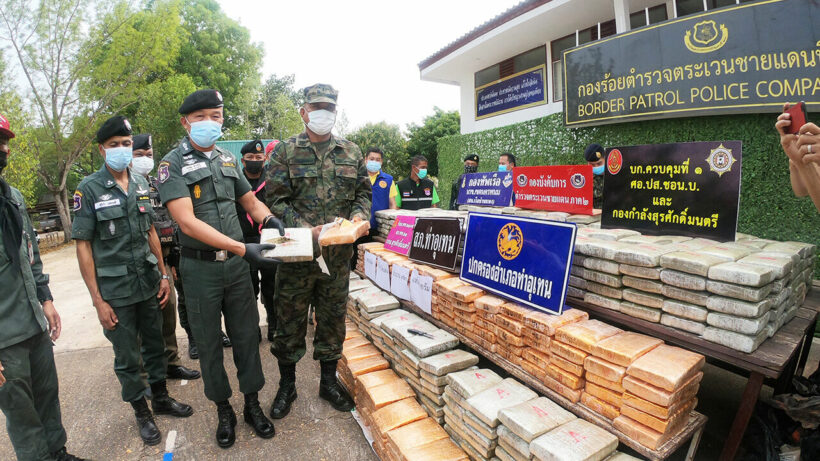 In a major bust on the Mekong River, notorious for drug smuggling, border patrol police seized 920 kilograms of dried, compacted cannabis from a boat along the Nakhon Pathom riverbank, bordering Laos.
Police were tipped off about a large shipment of drugs being trafficked across the Thai-Laos border. Police spotted a boat around 4am yesterday. When police moved in, men onboard the boat jumped onto a smaller boat and sped off. Police found 23 sacks filled with 1-kilogram packages of compressed cannabis.
In the recent months, police have seized more than 5 tonnes of cannabis. While the Thai government has been loosening measures on cannabis, allowing parts of the plant with low traces of the psychoactive component tetrahydrocannabinol, or THC, to be used in food and medicinal products, trafficking cannabis is still illegal. Cannabis with high amounts of THC is still classified as a Category 5 narcotic.
SOURCE: Bangkok Post
Keep in contact with The Thaiger by following our Facebook page.
Never miss out on future posts by following The Thaiger.