"Don't rush to legalise marijuana"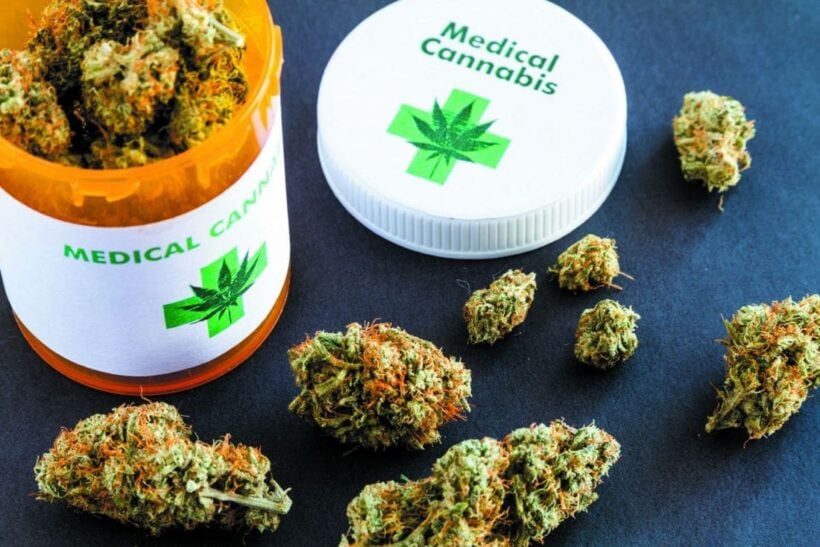 by Chularat Saengpassa
A medical lecturer is cautioning policy-makers against rushing to legalise marijuana, even if it's just for medical use.
"Beware of becoming stupid, poor and hurt" read the title of a social-media comment posted by Assistant Professor Dr Thira Woratanarat in response to calls to fast-track medical-marijuana legislation.
The Nation reports that Thira, who works at Chulalongkorn University's Faculty of Medicine, also posted details about findings from foreign studies, which show that cannabis does not quite live up to some of the claims.
Last week, Government Pharmaceutical Organisation chairman Dr Sopon Mekthon told a seminar that cannabis extracts would be ready for use as early as next January, if the Food and Drug Administration were to issue an announcement declaring it legal for medicinal purposes.
Professor Dr Thiravat Hema-chudha, a senior medical lecturer at Chulalongkorn University, has also been calling on Thailand to act quickly, pointing out that Britain took just six weeks to effectively legalise marijuana for medical use. Both have mentioned the many medical benefits of marijuana. Yet Thira is unconvinced.
"I don't know if they are looking for research funds or if they have any hidden agenda, but I want to present academic information," Thira said on social media, without mentioning anyone by name.
Thira says he is speaking out of concern that policymakers may not have received well-rounded information before making a decision that would affect an entire nation.
"The impacts will be huge," he predicted.
According to him, a meta-study had already examined more than 1,000 academic articles in a systematic review of medical cannabinoids.
"Cannabis extracts may ease chronic pain, but the effects are no better than alcohol consumption. If one has a 0.8 blood-alcohol level, one will not feel that much pain either," Thira said.
He added that it should also be noted that most studies touting cannabis as a painkiller have monitored its impacts for no more than two months.
"Studies monitoring the impacts longer than two months have found that cannabis is not an effective painkiller," Thira said.
The medical lecturer reckoned the meta-study had concluded that cannabinoids helped with nausea and vomiting after chemotherapy, and delivered some improvement in spasticity.
"But before we start growing cannabis in the hope of developing medicines based on cannabinoids, we need to conduct comprehensive and large-scale research first. Proceed carefully to determine if efforts will be worth it and cost-effective," Thira said.
"Policymakers need to consider social impacts too."
He added that the largest concern was the proposal to remove cannabis from the list of narcotics.
"How will you control the use of marijuana then? Are you sure it will not leak out of the patients-only stream to the general public?" he asked.
Personally, he said, he does not believe Thailand should push hard for the legalisation of marijuana.
"Many countries that have legalised marijuana have started realising that this move is leading to many problems," he said.
He explained that it will be difficult to control the substance once it is declared legal for medical purposes, because some people might start complaining about pain just to get their hands on the narcotic.
"If marijuana is abused, there could be an increase in road accidents and sexual crime," he said.
"We should not be taking such a risk."
Thiravart yesterday argued that one should have the courage to step outside the box and push for development based on what is useful.
"We can develop and apply, but of course, we need to conduct extensive research to ensure that our efforts will be fruitful and effective," he said.
Thiravat said he will speak in favour of legalising marijuana when he attends a meeting with the Public Health Ministry-appointed panel on the legalisation of narcotics today.
"But I will insist that we put in place strict control measures to ensure marijuana is used for medical purposes only," he said.
Separately, the National Legislative Assembly plans to hold a public forum to gather opinions on October 30 on the draft drug law that aims to legalise marijuana. More than 16,400 people have already shared their opinion on the plan via an online survey conducted from October 1 to October 15, and of them, 99 per cent back the idea of legalising some narcotics for a good purpose.

STORY: The Nation


Are you considering a medical procedure abroad? With Thaiger Medical you can research hospitals and doctors, choose a destination in Thailand or abroad, and book an appointment today.

Read more headlines, reports & breaking news in Thailand. Or catch up on your Thailand news.

Fighting age with exercise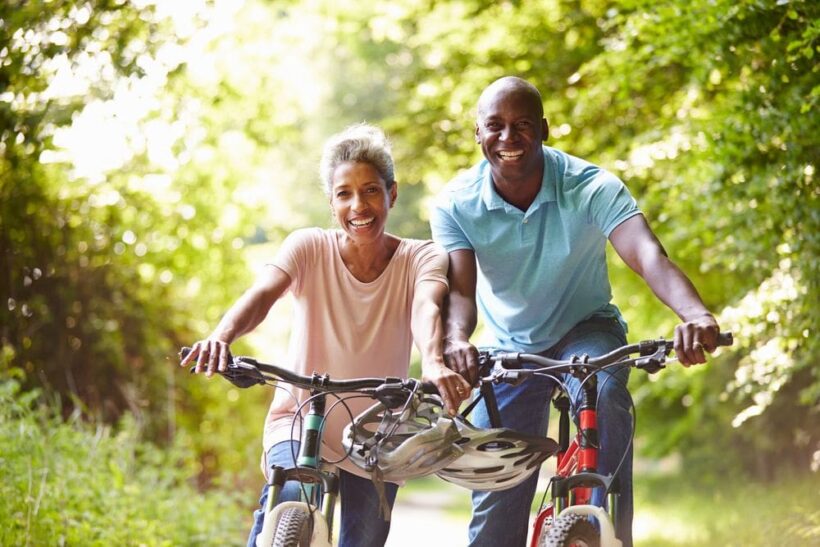 by Krix Luther
The female beauty industry in 2017, was worth US$265 billion. That's 8.7 trillion baht, with a further US$21.9bn (719bn baht) spent on cosmetic surgery.
The desire to stay forever young dates at least as far back as the ancient Egyptians, many of whom used an ointment made from myrtle plants to avoid getting wrinkles, while Cleopatra bathed in milk and honey to keep her youthful looks. 
It's no secret that the human race has been fascinated for thousands of years with staying young.
Research is starting to show that exercise can reverse the effects of aging. Yes, I said it. Exercise can reverse the effects of aging, making you look and feel younger.
Most of us know that the benefits of regular exercise are boundless. However, as more research is done, the more we start to realise that exercise not only slows down the process but can even temporarily turn back the hands of time.
Exercise increases the body's natural production of human growth hormone (HGH), incline growth factor (IGF-1) and testosterone. These are the youth serums of the body. We produce less and less of these as we age, and even less as everyday stressors are thrown at us.
A stressed body produces a hormone called cortisol, which robs your natural production of the anabolic hormones. These hormones are vital ingredients for the body to repair itself at a cellular level. They are the same substances that celebrities pay thousands of dollars to have injected into them so that they look younger.
"Every cell in the human body benefits from physical activity," says Tim Church, director of Preventative Medicine at the Pennington Biomedical Research Center in the US.
Dr Church explains that people feel tangible results immediately after working out.
"Within an hour of exercising, you feel less anxious; that night you sleep better; and for 72 hours afterward, your body processes blood sugar more efficiently," he says.
CELL AND MUSCLE REJUVENATION
A study published in 2009 in the journal Circulation found that middle-aged people who exercise regularly had telomeres that were as long as that of a 20 year old. What are telomeres? Essentially, they are our cells' clocks, which tick faster and faster as we age. Exercise has been shown to have a pausing effect on these tick-tock clocks of youth inside all of us.
Exercise also unlocks the stem cells in muscles, which helps to prevent muscle deterioration.
SKIN REJUVENATION
We all have heard of – and probably love – having a healthy glow. As we exercise, our heart rate increases, resulting in more blood being pumped through our bodies and reaching our arteries, veins and capillaries with more rigor. This more determined circulation allows our skin to dispel toxins that otherwise can sit under our skin and result in irritations and acne.
Additionally, as more blood reaches the skin's surface, it delivers nutrients that repair damage from the sun and other environmental pollutants. These nutrients also speed up the skin's collagen production, stopping wrinkles in their tracks.
As we age, fibroblasts (the collagen-producing cells in the skin) become lazy and their numbers decrease. The nutrients delivered to the skin during exercise can help fibroblasts work more efficiently, which makes your skin look younger and also reduces body-wide inflammation. It also helps regulate skin-significant hormones and prevents free-radical damage.
HAIR REJUVENATION
Regular exercise also improves blood flow to your scalp, keeping your hair stronger and healthier. Your hair follicles are nourished by the oxygen-rich blood flow that rushes antioxidants to the area, destroying free radicals before they can damage your hair. It also lowers stress, which means your hair is less likely to be brittle or, worse, fall out.
Author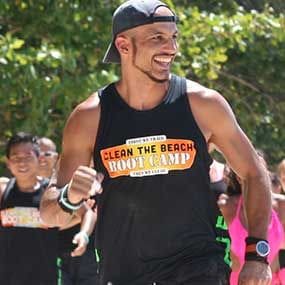 Krix Luther has been Personal Training in Phuket for more then 10 years, he specialises in weight loss, strength and conditioning and TRX . For more information about Krix and his services, visit krixluther.com
New WHO world road death report – Thailand drops to number 8 but still high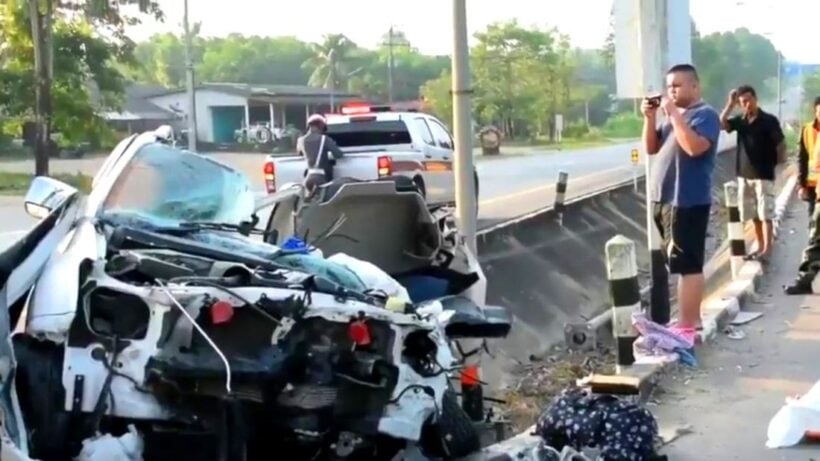 Thailand's roads remain some of the deadliest in the world. But the Kingdom has dropped from its previous number two position to number eight, behind a collection of backwater African states and other undeveloped countries.
A new report by the World Health Organisation shows that the road safety situation in Thailand hasn't improved. The shocking news is outlined in a the WHO report, Global Status Report on Road Safety 2018,
The report indicates the death rate per 100,000 population in Thailand was 32.7. This ranks Thai roads as at least the deadliest in ASEAN and amongst the deadliest in the world.
Only seven other nations fared worse than Thailand, while the countries with the highest road traffic death rate per 100,000 population were Liberia, Saint Lucia, Burundi and Chad.
The report, compiled using data from 2016 from 175 countries, shows that Europe has the safest roads with 9.3 deaths per 100,000 population. The African continent had the worst rates.
The report shows that there is an average of 22,491 people killed on Thai roads every year. South east Asia, where motorcycle-related deaths account for 43 percent of the total road toll, had an average of 20.7 deaths per 100,000 population.
Globally, the report found that the situation regarding road traffic deaths is worsening, with someone killed in a road accident every 24 seconds somewhere in the world.
The WHO road death Hall of Shame…
1. Liberia – 35.9 (per 100,000 people)
2. Saint Lucia – 35.4
Equal 3. Burundi and Zimbabwe – 34.7
Equal 4. Democratic Republic of Congo and Venezuela (Bolivarian Republic of) – 33.7
5. Central African Republic – 33.6
6. Thailand – 32.7
7. Burkina Faso – 30.5
8. Namibia – 30.4
9. Cameroon – 30.1
10. Mozambique – 30.1
Floating clinic opens in Kanchanaburi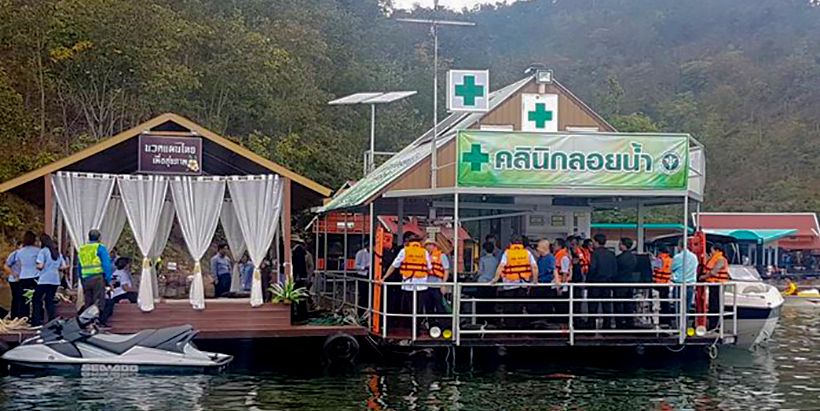 PHOTO: Pattaya Mail
Last week saw residents and visitors to Srinakaring Dam in Sri Sawat district, Kanchanaburi, in Thailand's west, witness the first day of operations of a new floating medical unit.
The Bangkok Post reports that the dam is a huge tourist magnet which attracts 800,000 tourist a year in an area where 140 businesses operate and over 600 towing rafts reside. Due to reports of accidents (sometimes with fatal results) the Public Health Ministry's Health Region 5 came up with the 'floating clinic'.
The clinic boasts a solar cell power system able to function during power outages, as well as modern and efficient communications systems in case of emergencies. The floating clinic is equipped with beds for check-ups, respirators, medical supplies and basic lifesaving equipment.
The project will provide help to tourists and locals in case medical attention is required. Depending on the severity there are referral vessels such as jet skis and speedboats available for quick access to local hospitals, with helicopter landing pads planned for the near future.
SOURCE: The Bangkok Post