"Don't rush to legalise marijuana"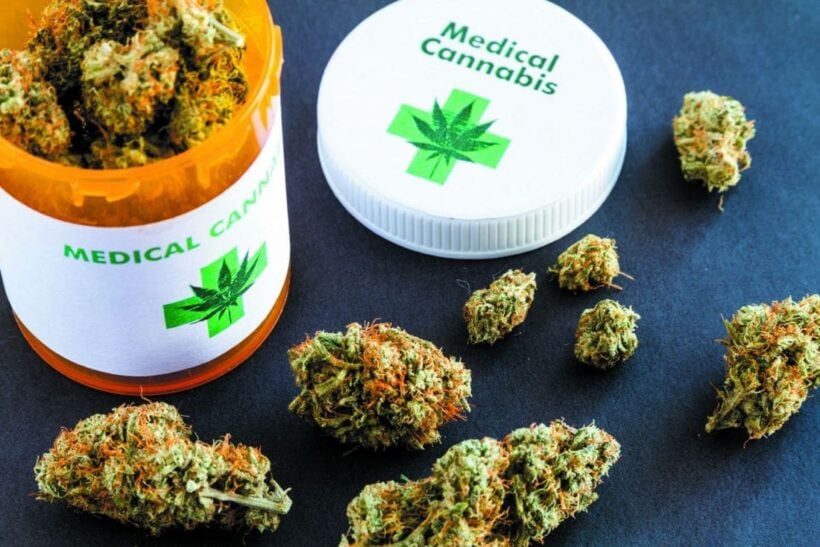 by Chularat Saengpassa
A medical lecturer is cautioning policy-makers against rushing to legalise marijuana, even if it's just for medical use.
"Beware of becoming stupid, poor and hurt" read the title of a social-media comment posted by Assistant Professor Dr Thira Woratanarat in response to calls to fast-track medical-marijuana legislation.
The Nation reports that Thira, who works at Chulalongkorn University's Faculty of Medicine, also posted details about findings from foreign studies, which show that cannabis does not quite live up to some of the claims.
Last week, Government Pharmaceutical Organisation chairman Dr Sopon Mekthon told a seminar that cannabis extracts would be ready for use as early as next January, if the Food and Drug Administration were to issue an announcement declaring it legal for medicinal purposes.
Professor Dr Thiravat Hema-chudha, a senior medical lecturer at Chulalongkorn University, has also been calling on Thailand to act quickly, pointing out that Britain took just six weeks to effectively legalise marijuana for medical use. Both have mentioned the many medical benefits of marijuana. Yet Thira is unconvinced.
"I don't know if they are looking for research funds or if they have any hidden agenda, but I want to present academic information," Thira said on social media, without mentioning anyone by name.
Thira says he is speaking out of concern that policymakers may not have received well-rounded information before making a decision that would affect an entire nation.
"The impacts will be huge," he predicted.
According to him, a meta-study had already examined more than 1,000 academic articles in a systematic review of medical cannabinoids.
"Cannabis extracts may ease chronic pain, but the effects are no better than alcohol consumption. If one has a 0.8 blood-alcohol level, one will not feel that much pain either," Thira said.
He added that it should also be noted that most studies touting cannabis as a painkiller have monitored its impacts for no more than two months.
"Studies monitoring the impacts longer than two months have found that cannabis is not an effective painkiller," Thira said.
The medical lecturer reckoned the meta-study had concluded that cannabinoids helped with nausea and vomiting after chemotherapy, and delivered some improvement in spasticity.
"But before we start growing cannabis in the hope of developing medicines based on cannabinoids, we need to conduct comprehensive and large-scale research first. Proceed carefully to determine if efforts will be worth it and cost-effective," Thira said.
"Policymakers need to consider social impacts too."
He added that the largest concern was the proposal to remove cannabis from the list of narcotics.
"How will you control the use of marijuana then? Are you sure it will not leak out of the patients-only stream to the general public?" he asked.
Personally, he said, he does not believe Thailand should push hard for the legalisation of marijuana.
"Many countries that have legalised marijuana have started realising that this move is leading to many problems," he said.
He explained that it will be difficult to control the substance once it is declared legal for medical purposes, because some people might start complaining about pain just to get their hands on the narcotic.
"If marijuana is abused, there could be an increase in road accidents and sexual crime," he said.
"We should not be taking such a risk."
Thiravart yesterday argued that one should have the courage to step outside the box and push for development based on what is useful.
"We can develop and apply, but of course, we need to conduct extensive research to ensure that our efforts will be fruitful and effective," he said.
Thiravat said he will speak in favour of legalising marijuana when he attends a meeting with the Public Health Ministry-appointed panel on the legalisation of narcotics today.
"But I will insist that we put in place strict control measures to ensure marijuana is used for medical purposes only," he said.
Separately, the National Legislative Assembly plans to hold a public forum to gather opinions on October 30 on the draft drug law that aims to legalise marijuana. More than 16,400 people have already shared their opinion on the plan via an online survey conducted from October 1 to October 15, and of them, 99 per cent back the idea of legalising some narcotics for a good purpose.

STORY: The Nation


Are you considering a medical procedure abroad? With Thaiger Medical you can research hospitals and doctors, choose a destination in Thailand or abroad, and book an appointment today.

Read more headlines, reports & breaking news in Thailand. Or catch up on your Thailand news.
Finance Ministry wants to give 1,500 baht to each domestic traveller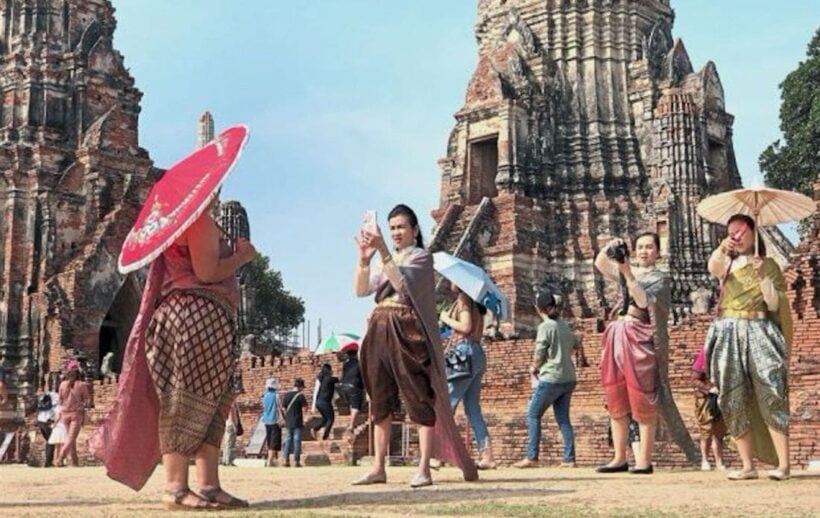 The Finance Ministry says they are launching a new stimulus package to boost the country's domestic tourism by giving Thais 1,500 baht each to spend when they travel to 55 provinces under the promotion campaign.
Under the campaign, Thais aged 18 and over can register for the program. The government will then deposit 1,500 baht into their accounts though the e-payment system. They can use the funds to make e-payments the shops that have joined the project.
"We are collaborating with the Tourism and Sport Ministry and Krung Thai Bank for the campaign and have set a budget of up to 15 billion baht. We will now propose the program to the deputy PM Somkid Jatusripitak and the cabinet to consider as soon as possible. We aim to launch the campaign before July this year," a source from the Finance Ministry said.
The ministry expects up to 10 million Thais to register for the program, he added.
SOURCE: The Nation
Bangkok named most popular city for Japanese tourists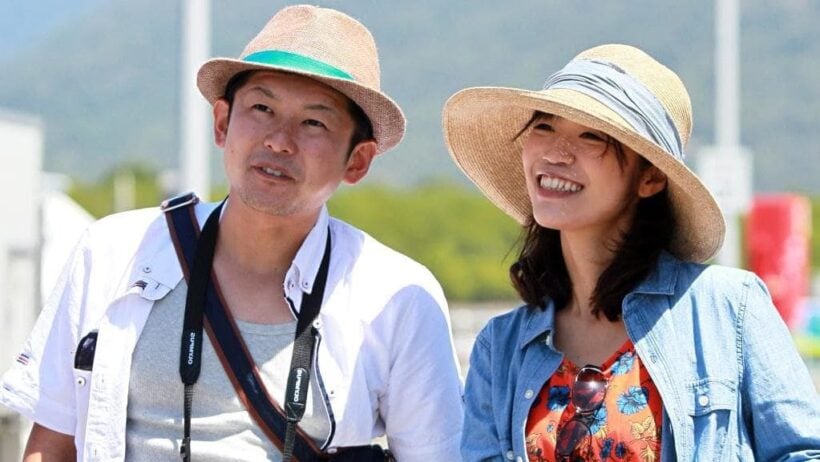 Thai PM Gen Prayut Chan-o-cha says he was happy after hearing that Bangkok was named the most popular destination for Japanese tourists during their Golden Week, a five-day long holiday which begins in late April.
The survey was conducted by Agoda, the online booking platform. Pattaya and Phuket were also ranked among the most popular destinations at #4 and #10 respectively.
"Japanese tourists are among the top 5 nationalities of foreign tourists visiting Thailand, particularly Bangkok where there are many beautiful attractions, delicious food, not-too-high cost of living, and friendly Thai people. The two countries's cultures are also quite similar. They can go along quite well," said a spokesperson for the PM.
Lt Gen Werachon Sukondhapatipak, the deputy spokesman of the Thai government, added that the PM loves to follow the updates on the tourism industry. Thai tourists love to escape the summer heat in Thailand, and visit Japan to experience the Japanese spring, visit popular tourist locations, sample authentic Japanese food and the Japanese people. The PM also invited the Thai people to be a good hosts, making all tourists feel welcome and helping keep them safe.
SOURCE: National News Bureau of Thailand
Bangkok luxury poised to push through the US$300 ceiling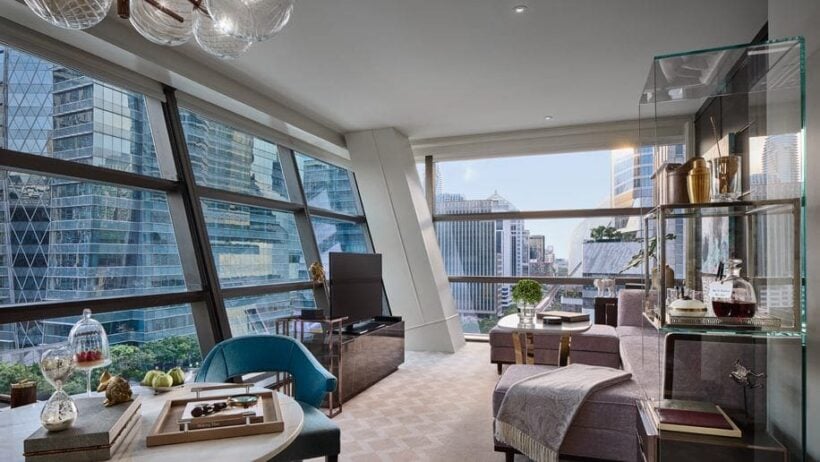 by Bill Barnett of c9hotelworks.com
PHOTOS: Rosewood Bangkok
For hotel owners and managers in South East Asia, one of the great mysteries of the past ten years has been the low rate profile of Bangkok's luxury hotel set. Despite soaring and sustained tourism growth, rising airlift and a strong economy, rates at Bangkok's top tier properties have remained fairly stagnant.
Have we reached the tipping point?
I had had the opportunity to visit the latest entry to the Bangkok luxury class a few days ago, the Rosewood. With 159 keys which includes a limited number of posh houses with private pools and terraces the property is seeing an exceptional response and already achieving high rates.
What's impressive about the entry is a take on the design approach that sees hotel developers apply a non-uniform approach with AvroKO coming in to focus on the restaurants and bars, while the rooms and public areas were led by Celia Chu Design and Associates.
While the speakeasy Lennon's has not be opened yet, the 6,000 record vinyl collection is impressive and the bar will clearly have a strong pull. Taking the approach to designing restaurants and not typical hotel outlets, the Chinese eatery Nan Bei is a breath of fresh air and limited seating provides a bespoke appeal.
Taking a step back, and looking at recent entries like the Waldorf Astoria, and upcoming 101 key Capella, what is clear is luxury properties are shifting in terms of key drivers of the segment of art, fashion, residential vibe, bar and restaurant offerings, wellness and events.
So, what about rates?
On a broad basis Bangkok's top tier hotels have averaged rates of US$200-240 for the past few years. This set has seen longer serving properties such as the St. Regis, Kempinski, and Okura effectively flatline on rates, though newer entries have come up including the Park Hyatt. On the broader horizon is the return of the Four Seasons and Capella by the river and the Orient Express at the MahaNakhon skyscraper.
With the entry of Rosewood driving rates, my expectation is that a few of the set will follow and at the end of 2019 we will set limited number of hotels crash through the US$300 average room rate barrier and effectively smash the legacy glass ceiling of Bangkok's luxury hotels.
As in any business there will be winners and losers. Smaller hotels with some rate leading premium key types will be able to push up average daily rates. Segmentation is another key and hotels on the river that lack substantial corporate numbers will remain challenged until transport links to the area improve.
Where in the world are Bangkok luxury hotels heading?
To sum up 2019, size and location matter, the shift on food and beverage and social events along with niches like wellness and  smaller meetings/weddings are the key to the future. As for the quantum leap in rates, it's about time Bangkok hoteliers be confident and push rates towards a more global norm.