Charter vote delayed, committee formed and Senators escape Parliament by boat – VIDEO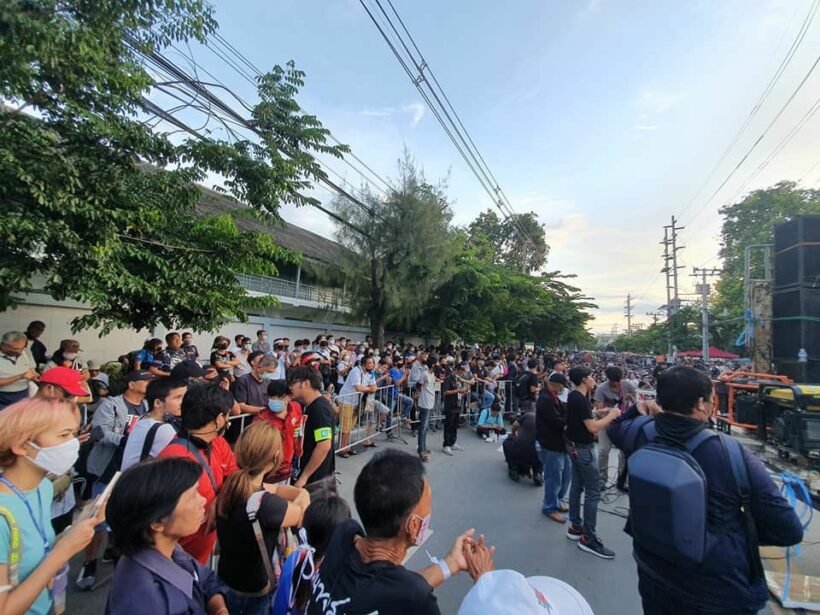 Thailand's MPs and Senators have kicked the constitutional can down the road at least a month after the parliament failed to agree on charter amendments. A panel will be sent up to examine 6 motions that were proposed and debated over the past 2 days. Meanwhile, up to 2,000 protesters were gathered outside the unfinished parliamentary buildings as an act of solidarity for the MPs supporting the changes to the current Thai Constitution.
The reality of the vote, and the setting up of an investigative committee, could push any votes on real reform well into 2021.
The 2 Houses of Parliament voted 431-255 to delay the vote. Opposition Pheu Thai and Move Forward MPs stormed out and missed the opportunity of nominating anyone to the new 45 member parliamentary committee to examine the motions, whilst the remaining members chose members for the committee. Move Forward Party's, Pita Limjaroenrat, described the vote as "a way to stall for time" complaining that the decision "was moving the country towards a dead end".
It was not known how the NCPO hand-picked Senators would vote on the bills. Many were thought to side with the idea of constitutional reform but the reality was that, in most scenarios, they'd be voting themselves out of a job if any reforms went ahead. Thailand's entire upper house is a military-appointed rump of conservative former businesspeople and Army officials, mostly men.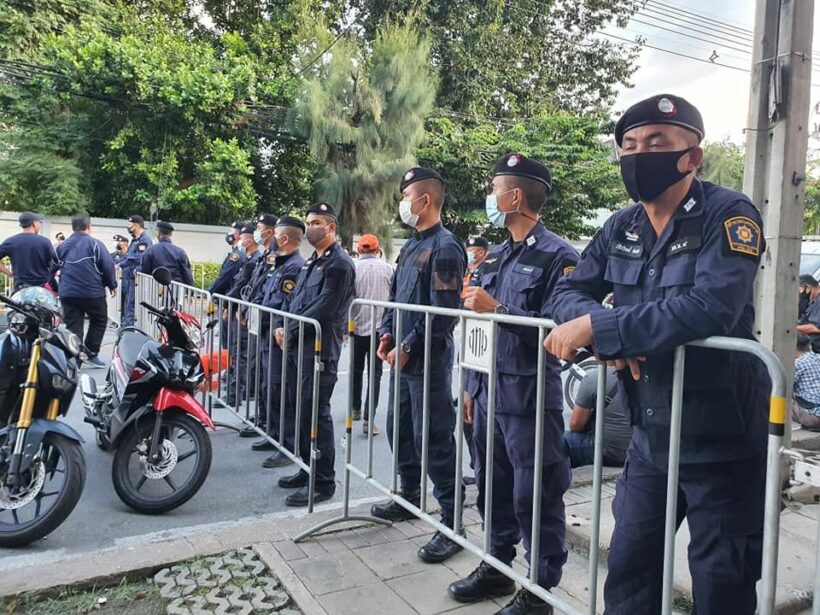 The protesters viewed the afternoon's proceedings as a blunt stalling tactic to keep the current parliament, and its unelected senators, in power. The session ran until 8.30 last night. Rather than face the angry mob of anti-government protesters at the front of the building, most of the senators escaped on boat at the rear of the building, which backs onto Bangkok's Chao Phraya River.
The demonstrators, with a consistent theme of reform over 3 months of rallies, are demanding changes to the current constitution because it was drafted by the NCPO who kicked out the elected government of Yingluck Shinawatra in 2014.
The protesters specifically point to the NCPO-appointed senate and the power they wield to elect the country's prime minister, even though none of them were elected (nor was Prayut Chan-o-cha).
Protesters say they will now organise the next lot of rallies in October. Meanwhile, the Parliament is now is recess.
PROTESTSLive scenes from today's protest rally to lend their voices, albeit from outside the The Parliament, to the debates inside about amendments to the Thai Constitution. The Thai parliament buildings are unfinished and, so it seems, are the student and anti-government protesters.

Posted by The Thaiger on Thursday, September 24, 2020
Want more from the Thaiger family?
📱 Download our app on Android or iOS for instant updates on your mobile
📧 Subscribe to our daily email newsletter
👍 Like/Follow us on Facebook
🔔 Subscribe to or Join our YouTube channel for daily video updates
Thai woman admits to stealing lottery tickets from blind ticket seller in Bangkok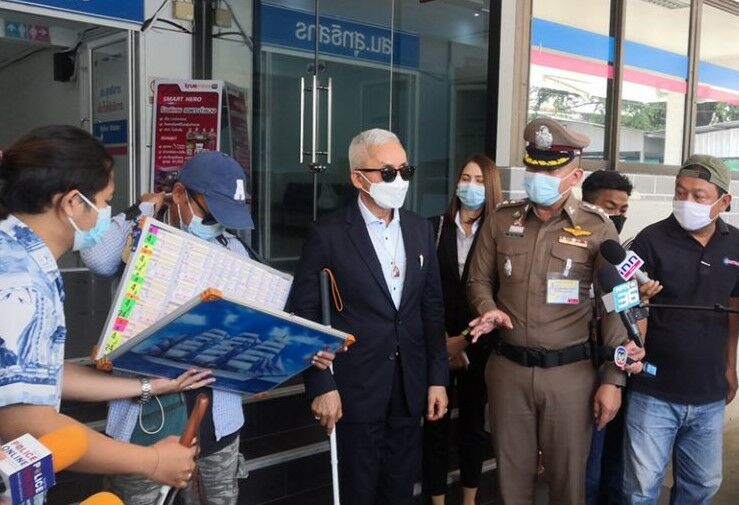 A 57 year old Thai woman is admitting to stealing lottery tickets from a blind seller in Bangkok. The woman, Sumali Muangpluem, is now under arrest for allegedly stealing from the disabled seller in the underground Sutthisan Station train between November 25-27 of last year. Sutthisan police say they collected evidence of the same type of theft in many districts, leading them to issue an arrest warrant for Sumali.
Police say their investigations revealed that the suspect would approach blind lottery ticket sellers while holding several tickets in her left hand. She would then use the right hand to pretend she was choosing a ticket and pull all of the tickets off at once so that the lottery seller would only hear one ticket being pulled. She would then hand some tickets to the seller while she hid the rest so onlookers wouldn't notice. She would then put the tickets in her bag while talking to the seller at the same time to keep her from noticing.
They say the suspect would then tell the seller she would be back to get the tickets and would leave money for the seller in the form of a deposit. One seller said he was keeping in regular touch with police as the same woman kept stealing lottery tickets from other blind sellers. He says he is afraid the suspect may hurt him because he filed a police report against her.
Police say Sumali has stolen about 450 tickets, valued at over 45,000 baht. They say she has stolen tickets at Victory Monument, Payathai, and Bang Na train stations in Bangkok.
SOURCE: Thai Residents
Want more from the Thaiger family?
📱 Download our app on Android or iOS for instant updates on your mobile
📧 Subscribe to our daily email newsletter
👍 Like/Follow us on Facebook
🔔 Subscribe to or Join our YouTube channel for daily video updates
Bangkok governor extends closure order due to high Covid-19 count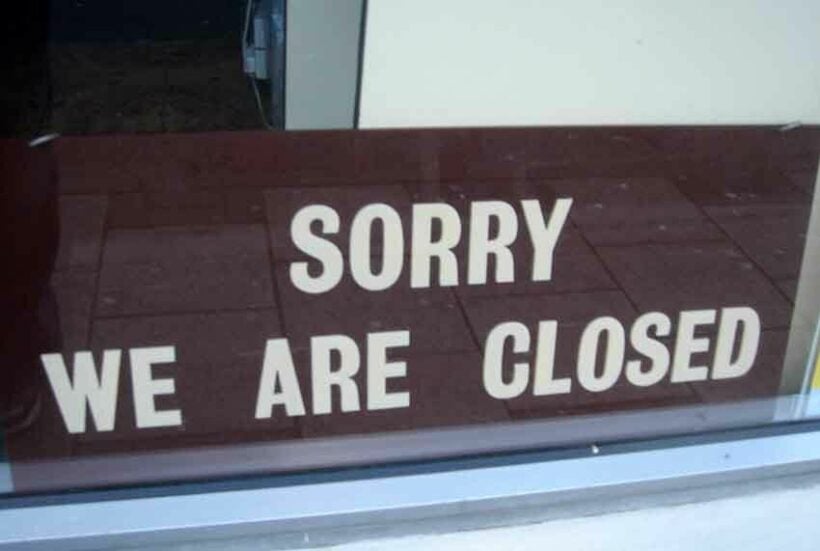 Bangkok's temporary closure order will be extended until May 17 to slow the spread of Covid-19. Since April, more than 16,000 coronavirus cases have been reported in the capital. Surrounding provinces Samut Sakhon, Samut Prakan, and Nonthaburi have also reported high numbers of cases.
The temporary closure order, signed by Bangkok Governor Aswin Kwanmuang, was initially set to be in effect from April 26 to May 9. On Friday, the governor signed an order extending the closure order until May 17 due to the spike in cases in the capital.
Schools, tutoring centres, and other educational institutes must remain closed. Entertainment venues, billiard halls, arcades, internet cafes, zoos, skating rinks, boxing stadiums, and fitness centres must remain closed. Convenience stores can stay open until 10pm. Shopping malls can stay open until 9pm.
Despite closure measures and disease control restrictions, cases in Bangkok have remained high with an uptick of infections reported in the crowded neighbourhoods, such as the Khlong Toey slum.
Bangkok has also been classified as a "deep red" zone by the Centre for Covid-19 Situation Administration. The deep red zone is under the highest control to slow the spread of the coronavirus. Under orders from the CCSA, restaurants in Bangkok cannot offer dine-in services. Only takeaway and delivery services are allowed until the Covid-19 situation improves.
SOURCE: Bangkok Post
Want more from the Thaiger family?
📱 Download our app on Android or iOS for instant updates on your mobile
📧 Subscribe to our daily email newsletter
👍 Like/Follow us on Facebook
🔔 Subscribe to or Join our YouTube channel for daily video updates
Deputy PM declares Thammanat Prompow controversy finished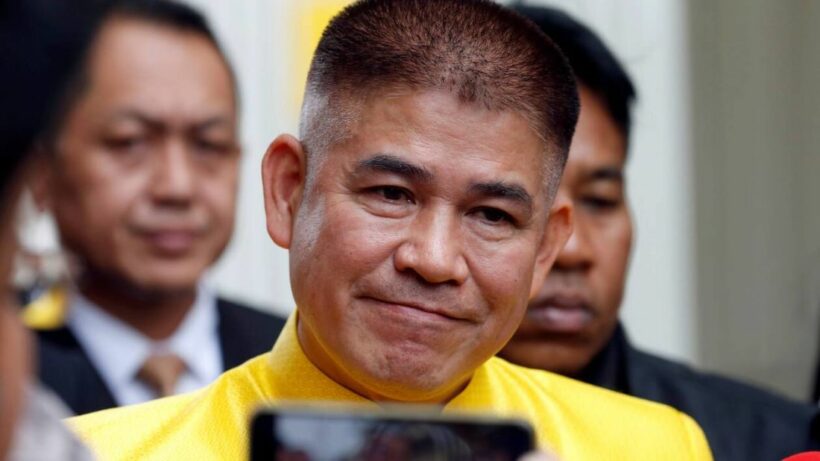 Deputy PM Wissanu Krea-ngam says that the debate is over regarding Thammanat Prompow, the controversial Deputy Minister of Agriculture and Cooperatives and influential Palang Pracharath Party 'fixer'.
The Constitutional court has already ruled that he is qualified to hold office under Thai law and will keep his position, though a huge backlash followed the ruling, and the public wondered how his 1993 heroin trafficking conviction in Australia. Then using the name 'Manat Bophlom', he was convicted of conspiring to import a traffic able amount of heroin, serving 4 years of a 6 year sentence.
According to Wikipedia, Thammanat parliamentary declaration of assets in August 2019 listed "2 wives, 7 children, and a net worth of about $42 million, including a Bentley, Rolls-Royce, Tesla, and Mercedes-Benz along with 12 Hermès and 13 Chanel handbags, luxury watches, and Thai Buddha amulets."
Thai law says that no one who has been convicted of an indictable offence is eligible to hold public office, but the new decision seems to imply that anything that happens outside of Thailand's border does not qualify. A legal expert, the Deputy PM says that this ruling is not in opposition to the rules about convicts holding office.
He says that a conviction by Australia's New South Wales Court is not legally binding in Thailand and therefore does not disqualify Thammanat. Only a jail sentence from a Thai court would be considered a roadblock to a candidate being confirmed to hold government office.
Thai immigration law, however, determines that convictions in home countries will bar people from entry into Thailand. The decision also calls into question the legitimacy of the Australian/Thailand extradition treaty which saw Thammanat deported back to Thailand after serving 4 years of his 6 year sentence.
But the Council of State had declared that someone in jail for 2 years cannot hold office within 5 years of release, regardless of whether the jailing was in Thailand or in another country. The 4 year jail term Thammanat served in Australia ended in 1997 so the 5-year grace period has already passed.
The Deputy PM says that this ruling by the Constitutional Court does set a new precedent for future issues of possible MP candidates that may have been in trouble with the law outside of Thailand. But he stopped short of supporting Thammanat's prior conduct unconditionally, declining to comment.
The National Anti-Corruption Commission has been under pressure to investigate Thammanat and whether his conduct has been ethical. The Deputy PM said that the Constitutional Court ruling does not whitewash any other issues Thammanat may face.
SOURCE: Bangkok Post
Want more from the Thaiger family?
📱 Download our app on Android or iOS for instant updates on your mobile
📧 Subscribe to our daily email newsletter
👍 Like/Follow us on Facebook
🔔 Subscribe to or Join our YouTube channel for daily video updates