Thailand
Charred corpse discovered in sugarcane field in Thailand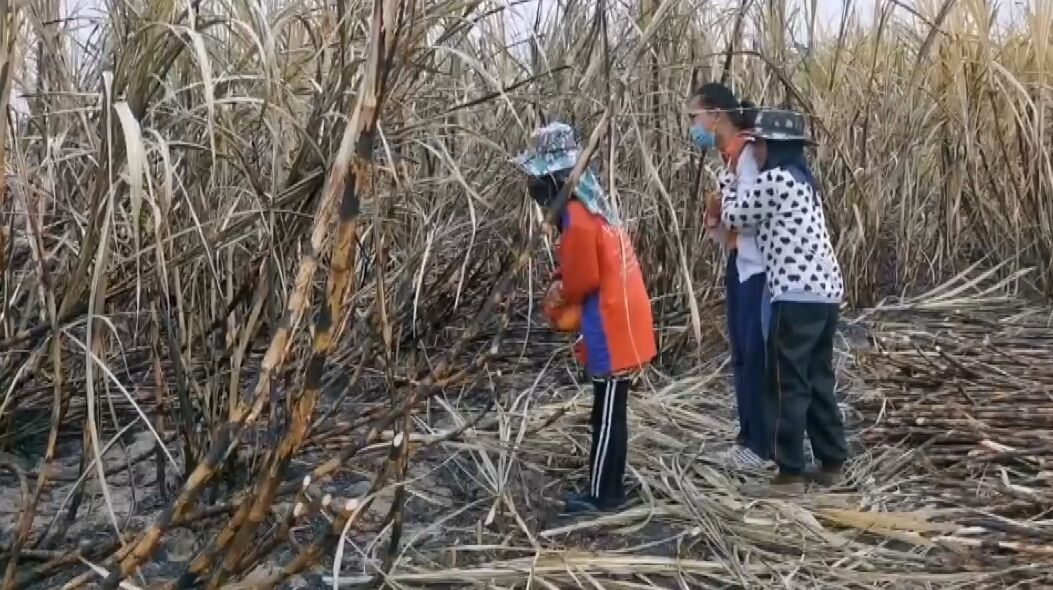 A sugarcane harvester found a charred human corpse in the middle of a sugarcane field in Suphan Buri province in central Thailand yesterday.
Officers at U Thong Police Station were informed that a dead body was found at a sugarcane plantation in Chorakhe Samphan district and rushed to the scene to investigate with rescue workers.
Officers found the body of a man completely burned in the depths of the sugarcane field which spanned a whole 10 rai of land. Police estimated he had been dead for a few days.
Farmers had burned down the whole lot, which is an illegal but common practice in Thailand. Burning fields is the cheapest and fastest way for farmers to prepare the land for new crops to be planted.
Although his body was charred, a tattoo of a skull was visible on his right knee which led to his identification as 33 year old Surat [surnname withheld] from Roi Et province in northeast Thailand.
The deceased's 34 year old brother Pheerapat said that both he and his younger Surat and Surat's wife travelled to Suphan Buri together to cut down sugarcane.
However, on December 25, Pheeraphat's brother went missing. Three days later, on December 28, someone reported seeing Surat walking and holding a fishing net.
Rescue services searched for Surat to no avail until his body was discovered yesterday.
Surat's 47 year old wife Chata said that on the night her husband disappeared, he told her that someone was picking him up "to take him to a new home," and then he left.
Chata said that Surat was a heavy drinker. She suspects he got drunk, wandered into the sugarcane plantation and couldn't get out.
However, police aren't ruling out foul play as one of Surat's friends, Thosaphol, also went missing from the workers' accommodation at a similar time and has not been found yet.
Police aren't sure whether the two cases are connected and will continue their investigation.
Surat's body was sent to the Insititute of Forensic Medicine to undergo an autopsy to find the true cause of Surat's death.