Bank of Thailand wrestles with cryptocurrency adoption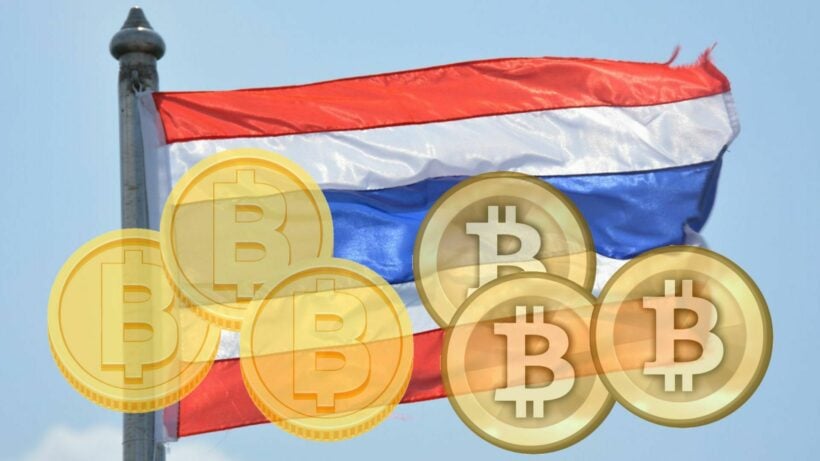 The Bank of Thailand is wrestling with cryptocurrency – how to adopt its usage and how to regulate it in the face of growing popularity, along with all the dynamics surrounding the new 'currencies'.. The BOT admits they're struggling with balancing the innovation in the financial world and protecting investors in a volatile and unstable market. Digital currency fluctuates much more widely than national currencies. Last year the BOT launched a prototype scheme for digital currency as Thailand has tried to attract cryptocurrency tourism. And failed.
Cryptocurrency can be viewed in 2 categories – ones stablised by backing with assets, often called stablecoin, and ones without stable assets backing them, such as the most popular cryptocurrency Bitcoin. Stablecoin can then be fiat-backed, asset-backed or algorithmic. Some stablecoin can be further stabilised by being backed by a national currency, like a cryptocurrency being backed by Thai baht.
Cryptocurrency carries many advantages over traditional currency, especially in an increasingly global market. Fundraising, investing, transferring money and digital purchases are all simplified by crypto, and the BOT believes further digital innovation is inevitable.
The drawbacks of crypto, aside from its famous volatility, are that cryptocurrency aren't legal tender and the issuers credibility, or lack thereof, may destabilise any financial system tied to crypto. Cybersecurity and consumer protection issues, as well as the ease of money laundering and illegal transactions are other negatives to crypto. Aware of these issues, the BOT requires consultation for any stablecoin before beginning operations.
Cryptocurrency is growing in popularity globally, but not every country is prepared or welcoming. China and Indonesia have limited the trade and use for payment of cryptocurrencies. Japan, Singapore and the UK move forward more cautiously, with monitoring, investor protection, and strong anti-laundering policy.
Meanwhile, the Indian government is to propose a law banning cryptocurrencies, fining anyone trading in the country or even holding such digital assets, according to Reuters. The bill represents one of the world's strictest policies against cryptocurrencies, penalising possession, issuance, mining, trading and transferring crypto-assets.
That decision comes days after Tesla head Elon Musk announced that the car and tech will now accept Bitcoin as a mode of payment.
"You can now buy a Tesla with Bitcoin," Musk said in a tweet. Tesla is the first major automaker accepting payments in bitcoin in exchange for its products.
Now, the Bank of Thailand is cautiously looking to launch a cryptocurrency in the near future, weighing the risk against the growing call to embrace new financial innovation. Bitcoin started 2021 at US$29,000 and has skyrocketed, hovering in the US$50-60,000 range.
SOURCE: Thai PBS World
📱 Download our app on Android or iOS for instant updates on your mobile
📧 Subscribe to our daily email newsletter
👍 Like/Follow us on Facebook
🔔 Subscribe to or Join our YouTube channel for daily video updates
New Covid-19 wave could cause the Thai economy to lose 100 billion baht per month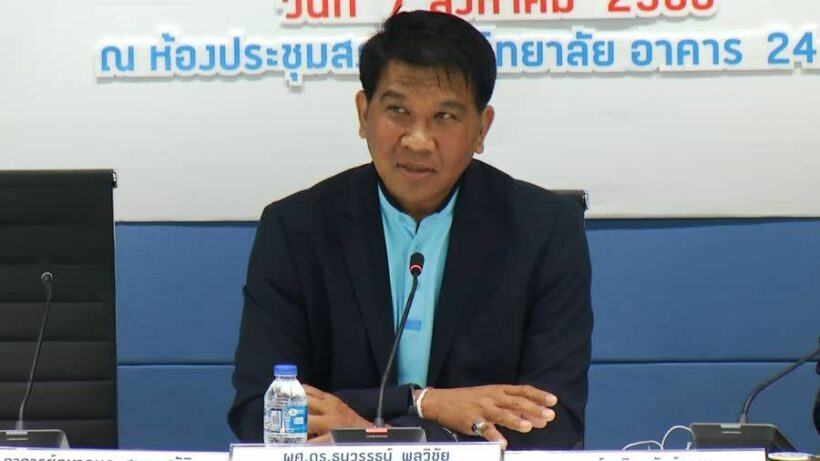 With more than 18,000 Covid-19 cases in 22 days, the new wave of infections may have a dramatic impact on the Thai economy… possibly a 100 billion baht loss per month, according to the University of the Thai Chamber of Commerce.
They say the outbreak is likely to primarily impact the service sector and the number of workers is expected to drop. With pay cuts and layoffs due to the outbreak, household debt could rise to 92% of GDP, according to the university president Thanavath Phonvichai. At the end of 2020, debt hit a record high of 89.3% of GDP.
Thanavath says gross domestic profit is expected to drop by 1.2% to 1.8%, but with economic stimulus measures, the economy could grow 1.2% to 1.6% this year.
"If there will be economic stimulus measures, the economy may grow 1.2% to 1.6% this year."
The number of active cases making up a third of Thailand's total reported cases since the start of the pandemic last year. The new wave of cases is expected to be under control within the next 2 to 3 months.
SOURCE: Reuters
📱 Download our app on Android or iOS for instant updates on your mobile
📧 Subscribe to our daily email newsletter
👍 Like/Follow us on Facebook
🔔 Subscribe to or Join our YouTube channel for daily video updates
8% March growth for Thai exports in promising recovery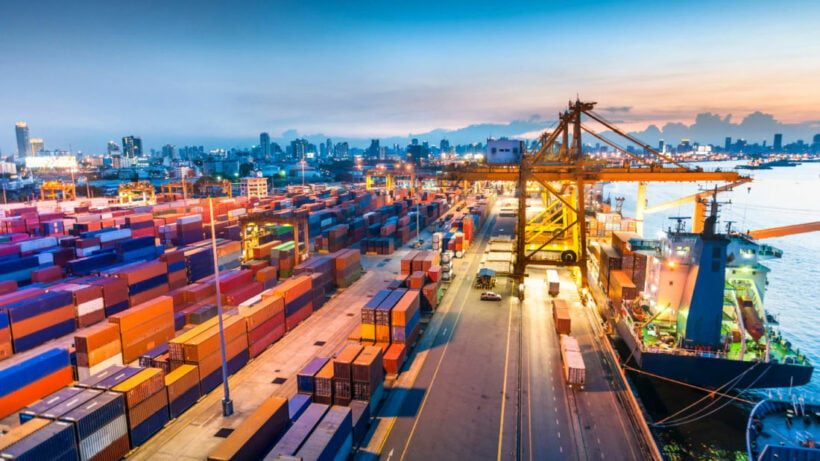 An 8% increase in exports is expected for March fueled by online officials connecting foreign buyers with Thai exporters. Commerce Minister Jurin Laksanawisit touted the success of this plan to have officials working as salesmen to promote Thai products worldwide, the results of which produced 14.4 billion baht in exports last year. The Trade Policy and Strategy Office will release official numbers tomorrow, but the Commerce Ministry and key business groups painted a positive picture, leading to the 8% estimate.
An upward path is predicted, contrasting with sales figures nearly a year ago, when Thai exports were down 22% in May and 23% in June as much of the world went into Covid-19 lockdown. The freefall ended, but figures still inched downward for the rest of 2020, until December when some growth was finally seen, with a 4.7% increase in exports. January saw a very minor increase of about a third of a per cent, but February brought the effects of Covid-19's second wave, with a 2.59% fall due to a reduction of production and gold exports.
With tourisms usual 16-17% of the economy all but pancaked, exports are a major force keeping Thailand from descending into a deeper recession. This government-aided matchmaking between Thai exports and foreign buyers is forecasted to drive continued growth. The Commerce Minister said their original 2021 target of 16 billion baht in exporting sales will easily be exceeded. One potential cash cow is current talks between Thai businesses and multinational American behemoth Walmart Inc.
Another positive sign for Thailand's economy is an increase in new businesses, with first-quarter numbers of 23,389 new businesses standing 20% higher than last year. March alone brought 8,841 new businesses with 19.4 billion baht of registered capital. The main sectors of business growth were building construction, real estate development, and restaurants.
SOURCE:Bangkok Post
📱 Download our app on Android or iOS for instant updates on your mobile
📧 Subscribe to our daily email newsletter
👍 Like/Follow us on Facebook
🔔 Subscribe to or Join our YouTube channel for daily video updates
Thai hotels consider temporary shutdown amid low tourist demand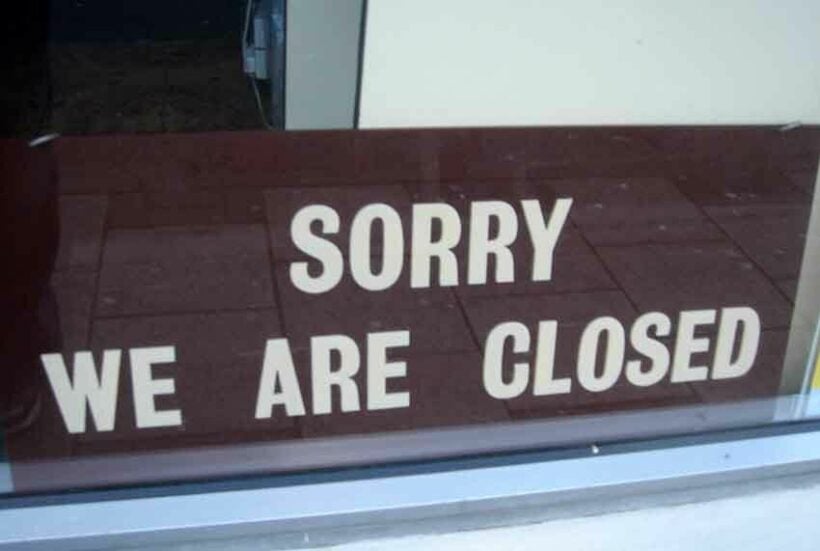 The president of the Thai Hotels Association says many properties are considering shutting down for the low season as a result of the Covid-19 resurgence. Marisa Sukosol Nunbhakdi says smaller hotels that don't necessarily have the resources of the large chain properties are struggling with cash flow and crippled by low tourist demand. Many are considering shutting up shop between April and October or until demand resumes.
In a Bangkok Post report, the THA chief says April's occupancy rates are expected to plummet to single digits, as happened in January during the second wave of the virus. She adds that the level of business in the last 2 weeks of the month will determine whether or not many will close. There are now just 400,000 working in the hotel industry, a huge drop compared to just a few years ago.
Marisa says just how bad everything gets, including the number of people laid off, will depend on how quickly the government can control the virus. She says vaccines are the key to reviving the decimated tourism sector, thereby boosting the economy and increasing tourist confidence.
"The government has to speed up vaccines for people employed in tourism, especially hotel staff, and those working in hospitals serving non-critical or asymptomatic patients, alternative state and state quarantines."
Last month, the THA conducted a survey of 128 hotels which showed that most had still not experienced any financial recovery, particularly in the south of the country. At least 50% have not even achieved 10% of their pre-Covid revenue. Up to 40% of hotels have had to make staff redundant, while others continue to implement policies such as leave-without-pay (77%), mandatory holiday leave (76%), pay cuts (71%), changes to working schedules, (69%), reduced hours (56%), as well as invoking section 75 of the Labour Protection Act to pay 75% of a worker's salary (20%).
A tiny minority (6%) of 5-star hotels in the southern provinces of Phang Nga and Surat Thani experienced improved occupancy and were able to hire additonal staff. However, the vast majority of properties saw their liquidity in March drop by 20% from February and many can only afford to continue operating for another 3 months. The THA boss is calling on the government to provide a monthly co-payment scheme or a debt holiday, as well as more stimulus packages to boost tourist demand.
SOURCE: Bangkok Post
📱 Download our app on Android or iOS for instant updates on your mobile
📧 Subscribe to our daily email newsletter
👍 Like/Follow us on Facebook
🔔 Subscribe to or Join our YouTube channel for daily video updates