Anti-vaxers blamed for astonishing rise of Measles in 2018 – UNICEF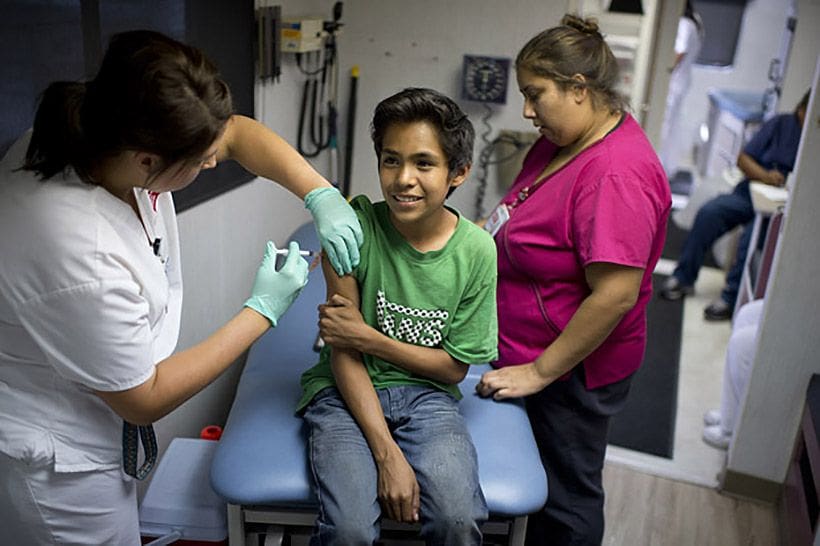 "Measles is more contagious than tuberculosis or Ebola, yet it is eminently preventable with a vaccine that costs pennies."
Thailand figures in the Top 10 countries in the world where measles cases rose alarmingly in 2018. Most of the rises of Measles cases in Thailand have occurred in the three southern-most provinces where a large Muslim majority live.
In some Muslim traditions it is against the teachings of their religion to allow children to be vaccinated. Between September and November last year, 14 deaths and more than 1,500 cases were reported in the southern provinces.
98 countries reported more cases of measles in 2018 compared with 2017, and the UNICEF (United Nations International Children's Emergency Fund) warns that conflict, complacency and the growing anti-vaccine movement threatens to undo decades of work to tame the disease.
"This is a wakeup call. We have a safe, effective and inexpensive vaccine against a highly contagious disease – a vaccine that saved almost a million lives every year over the last two decades," said Henrietta Fore, executive director of UNICEF.
"These cases haven't happened overnight. Just as the serious outbreaks we are seeing today took hold in 2018, lack of action today will have disastrous consequences for children tomorrow."
"Measles is more contagious than tuberculosis or Ebola, yet it is eminently preventable with a vaccine that costs pennies."
The World Health Organisation reports that cases worldwide had soared nearly 50 percent in 2018, killing around 136,000 people.
Ukraine, the Philippines and Brazil saw the largest year-on-year increases in cases. In Ukraine alone there were 35,120 cases, nearly 30,000 more than in 2017.
Brazil saw 10,262 reported cases after having none at all the year before.
The resurgence of the disease in some countries is being linked to medically-baseless claims linking the measles vaccine to autism, spread in part on social media by members of the so-called "anti-vax" movement.
The WHO last month listed "vaccine hesitancy" among the top 10 most pressing global health threats for 2019.
"Almost all of these cases are preventable and yet children are getting infected even in places where there is simply no excuse," Fore said.
"Measles may be the disease, but all too often the real infection is misinformation, mistrust and complacency."
"Despite the astonishing figures many anti-vaxers refuse to comprehend the problem they have caused and the misery they are inflicting on innocent young children."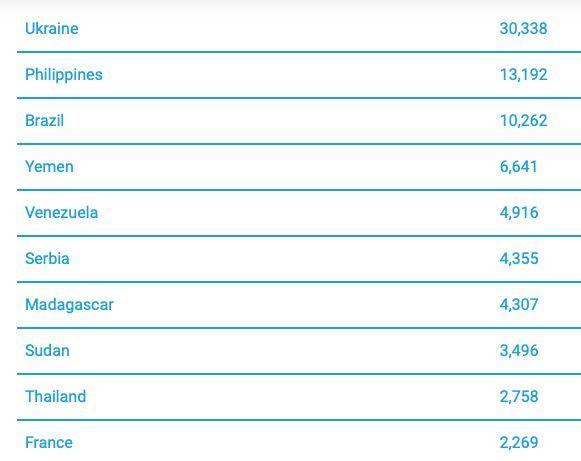 SOURCE: UNICEF


Read more headlines, reports & breaking news in South Thailand. Or catch up on your Thailand news.
3 wounded in explosion at Narathiwat border defence unit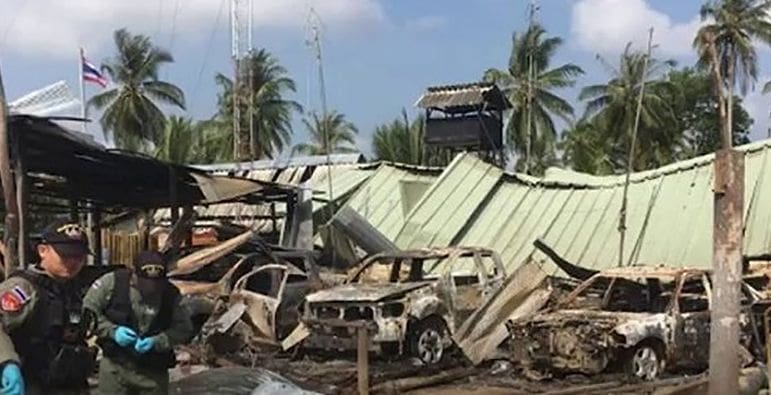 Three security officials have been injured in the latest bout of southern violence when armed militants attacked a border defence unit's base near the Kolok River in the Tak Bai district in the southern province of Narathiwat on the Thai/Malaysian border.
Several houses and cars nearby were also damaged by the powerful IED (improvised explosive device).
Initial reports have revealed that a group of about 6 militants opened fire at the base with automatic weapons, followed by a powerful blast from a device attached to a motorcycle parked in front of the base.
Three suspects have been apprehended by security police and are being questioned.
SOURCE: Thai PBS
Boy killed by train while playing on his mobile phone in Songkhla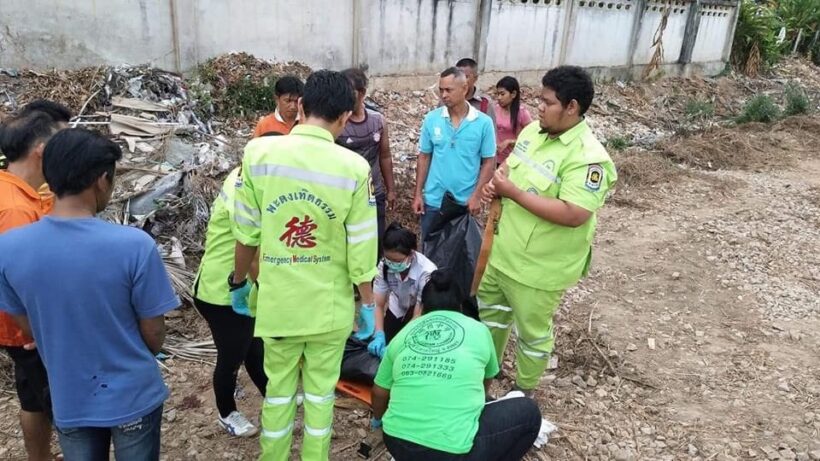 PHOTOS: Phatong Tredtam Rescue Foundation
A 12 year old boy has died on a railway track near a school in Hat Yai, Songkhla after being crushed by a train while he was playing on his mobile phone on local railway tracks.
The Phatong Tredtam Rescue Foundation report that Thunglung Police in Hat Yai, Songkhla were notified of the incident at 6pm near a school yesterday.
Rescue workers arrived at the scene to find the body of the boy near the railway. He was later identified as 12 year old Watanyoo Dissaroe. The train involved was the Express 46 from Padang Besar to Bangkok.
Locals say they saw the boy playing on his mobile phone near the railway tracks. They then heard several blasts from the horn on the train but say the boy failed to hear the warnings.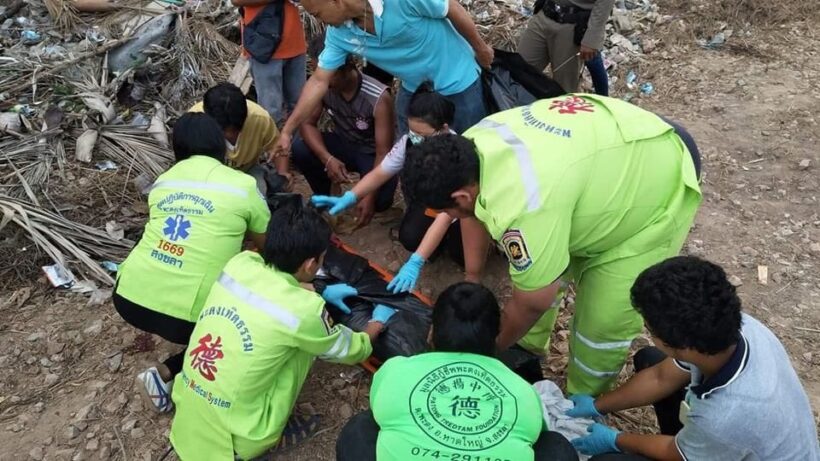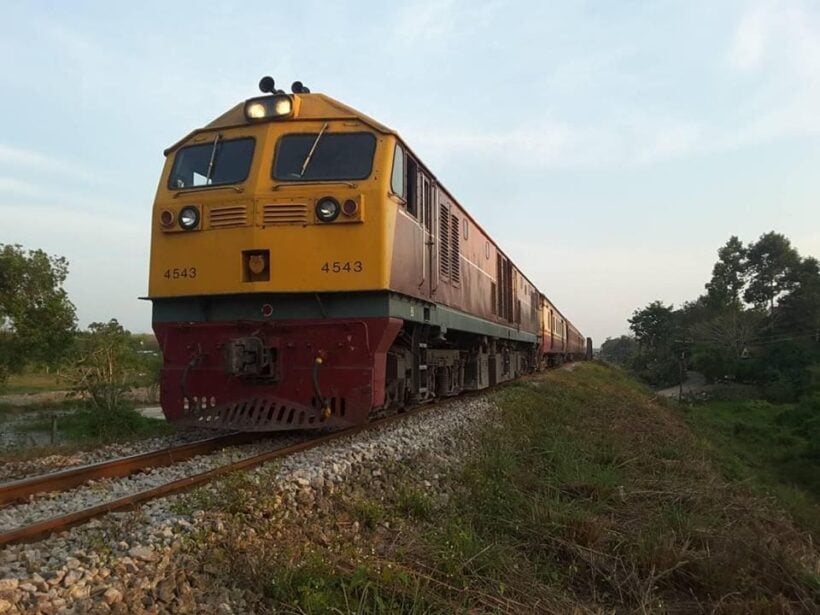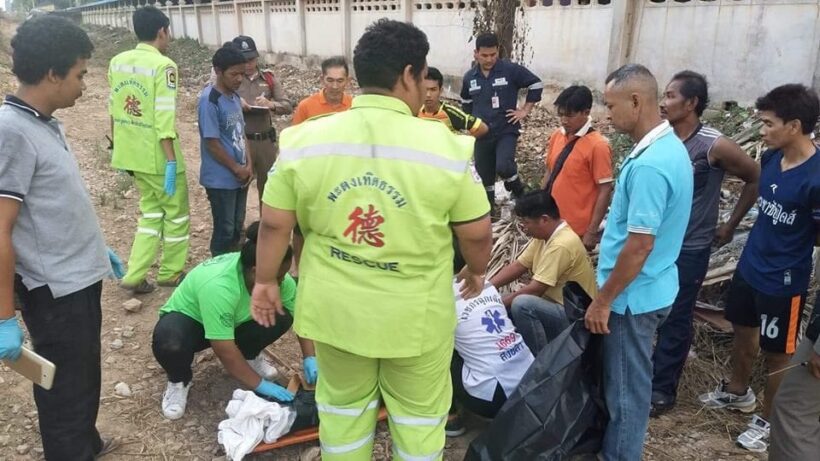 Bryde's whale family sighted off Chumphon coast – VIDEO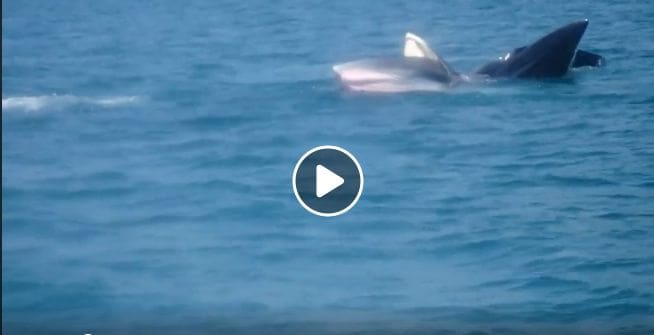 PHOTOS: กรีน นำเที่ยว ดำน้ำเกาะเวียง
A family of three Bryde's whales has been sighted off Chumphon in the Gulf of Thailand.
The Department of Marine and Coastal Resources is reporting that a family of three Bryde's whales was sighted between Koh Weng and Koh Rang off the Chumphon coast. There were two mature Bryde's whales and a baby Bryde's whale calf.
Marine biologists say they appeared to be feeding at the time. DMCR staff say the mother Bryde's whale had signs of a skin disease and that many small fish were found surrounding around them at the time of the sighting.
VIDEO: กรีน นำเที่ยว ดำน้ำเกาะเวียง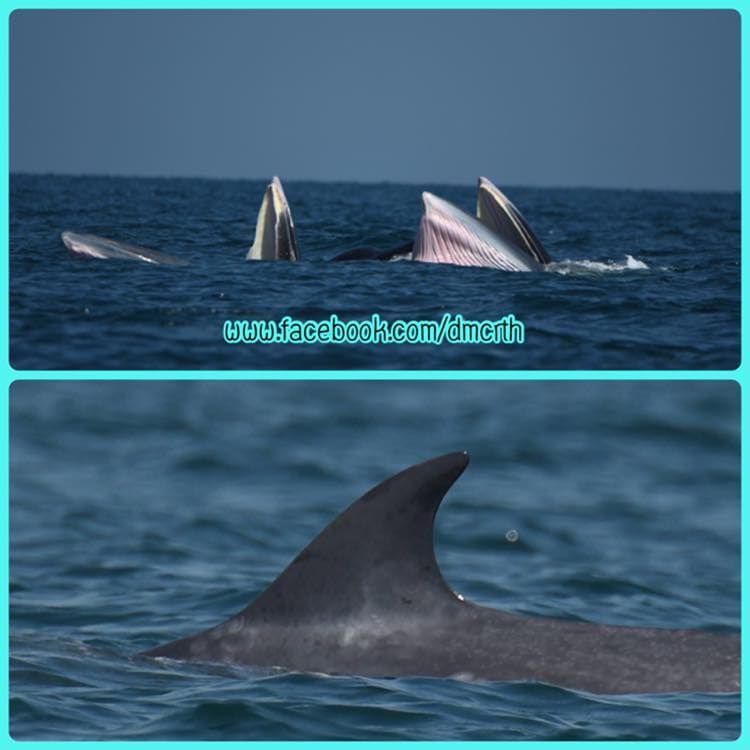 PHOTO: DMCR