Another Army death raises questions over Military handling of hazing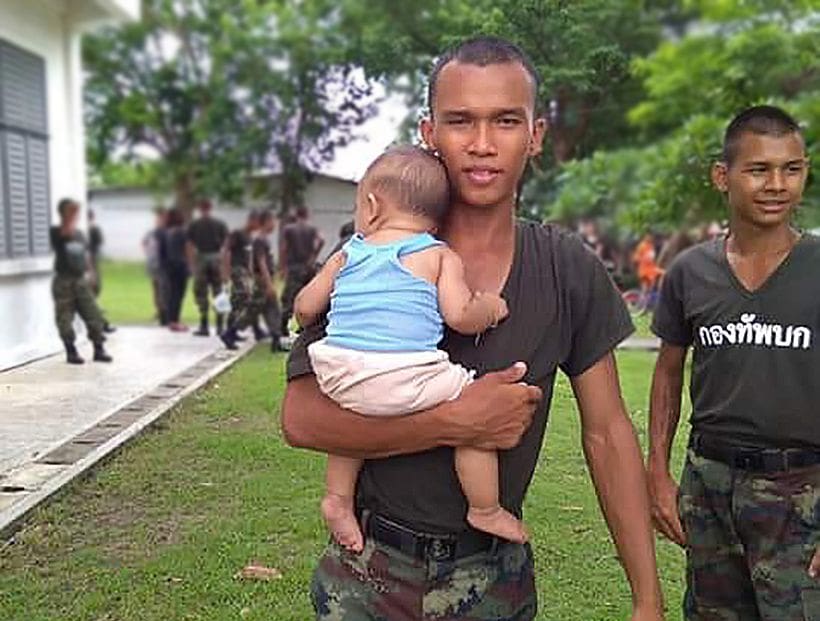 PHOTO: Facebook/Boy Krungkao
by Chularat Saengpassa – The Nation Weekend
Hazing (US English) initiation ceremonies, (British English), bastardisation (Australian English), ragging (South Asia), or deposition, refers to the practice of rituals, challenges, and other activities involving, harassment, violence or humiliation used as a way of initiating a person into a group including a new fraternity, sorority, team, or club.
Another conscript has succumbed to injuries inflicted whilst under the care of the Thai Army.
Private Khacha Pacha became the latest fatality of military-camp violence yesterday. He had been battling for his life for nearly a month and was in a coma since arriving at the hospital on August 21.
The 22 year old conscript has left behind his elderly mother, pregnant wife and toddler daughter. His family is now dealing with the pain that so many affected families had hoped would never happen again.
"I hope my son was the last victim, and nobody else has to experience this pain again," Chittra Chormanee had said in 2016 after losing her 23 year old son, Private Songtham Moodmud, to alleged torture.
She chose not to file a lawsuit after the soldiers involved had begged for her forgiveness and the Army offered her an unidentified amount as compensation.
The latest victim, Khacha, was a conscript at the 31st Infantry Regiment (King's Guard) in Lop Buri province when three other soldiers allegedly attacked him on August 21. Since then, there have been conflicting accounts on the attack. His family was initially told that he was beaten while being disciplined, but later, senior military officers began insisting that he had been beaten during a fight among soldiers.
Yet, even though Army chief General Chalermchai Sittisart has been denying the disciplining claim, the public is not entirely convinced.
After all, the public has heard too often about the brutal punishments at military camps and several victims of these beatings have made the headlines.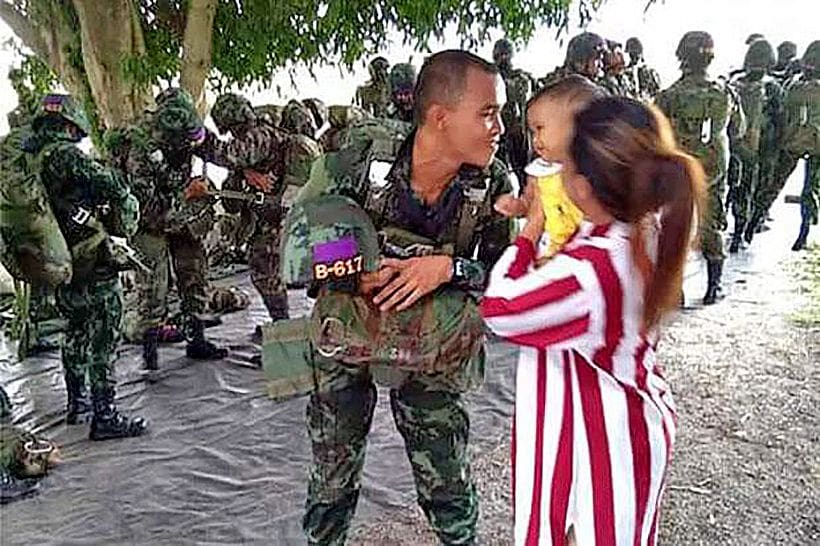 Private Khacha Pacha – PHOTO: Facebook/Boy Krungkao
Last October, 18 year old Phakhapong "Meay" Tanyakan, a first-year student at the Armed Forces Academies Preparatory School, lost his life in murky circumstances just days after being allegedly disciplined by his seniors.
His heartbroken family has been fighting for justice ever since, but to date, there has been no evidence establishing a direct link between the disciplinary action and his death. His family is now asking for an investigation into his autopsy procedure at the military-owned hospital.
There were another two cases of questionable fatalities last year. On August 19, 2017, Private Noppadol Worakitphan, a 21 year old conscript at the 45th Army Circle, died of a ruptured heart and massive internal bleeding.
It was widely reported that he might have died because of harsh disciplinary action taken earlier in the day, but a military probe concluded that there was no beating at the camp and that something else may have happened outside the compound that affected Noppadol.
On April 1 last year, 22 year old Private Yutthakinan Boonniam succumbed to torture at a military camp in Surat Thani province and 11 soldiers have been taken to the military court over his death.
There are similar cases reported every year, and every time such reports appear in mainstream media, there is a call for an end to brutal punishment at military camps.
Yet, even after the Army has had to pay millions in compensation to victims' families and has faced loud criticism, this trend has not stopped.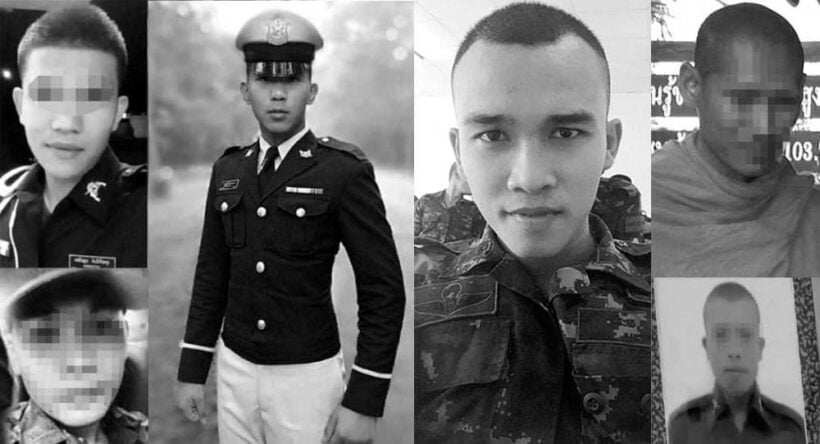 National Human Rights Commission commissioner Angkhana Neelapaijit said her agency had raised this issue with the government several times and even offered recommendations on how such tragedies can be prevented.
In a separate interview, Cross Cultural Foundation director Pornpen Khongkachonkiet said her organisation had been trying to push military units to release details on how they punish soldiers.
"To ensure transparency, military units should be able to describe how each incident occurred to the public. Let's see if there was really no excessive use of violence," she said.
Her foundation has been helping the family of Sub-Lieutenant Sanan Thongdeenok seek justice after he drowned at the 1st Infantry Battalion of the Royal Guards.
30 year old Sanan drowned on June 6, 2015 after being ordered to swim non-stop
The Army is negotiating compensation with his family, and no lawsuit has been filed due to weak evidence.
One of the most high-profile cases, so far, is probably that of Private Wichien Phueksom.
Holding a master's degree and spending a long time in monkhood, the 25 year old was reportedly unfamiliar with military surroundings. He ended up being disciplined harshly during his time at the 4th Development Battalion in Narathiwat Rajanagarind Military Camp.
His death on June 5, 2011 was put down to acute kidney failure. His body showed signs of serious physical abuse prompting his family to fight hard for justice. Yet, one of Wichien's nieces faced threats and even an arrest warrant during the battle.
The Army has offered 6.5 million baht in compensation to settle the civil lawsuit, and criminal proceedings are ongoing.
"Delayed justice is no justice," Wichien's niece Narissarawan Kaewnopparat lamented.

STORY: The Nation
Keep in contact with The Thaiger by following our
Facebook page
.
Points deduction system for drivers to be introduced mid-December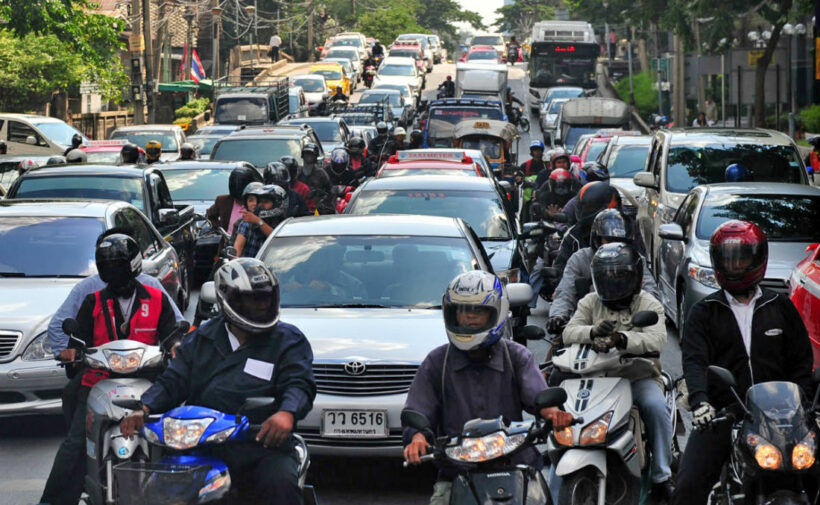 The point deduction system, for traffic and road infringements, is tentatively scheduled for activation for motorists and motorcyclists in mid-December. It is hoped that the system will help reduce road fatalities and injuries on Thai roads.
The deputy commander of Highways Police Command says that every licensed driver will be given an allocation of 12 points. Each time the driver commits a traffic law violation, points will be deducted. When there are no points left, the driver's license will be suspended for 90 days, after which the driver or motorcyclist will have to undergo training administered by the Land Transport Department to get their licence back, and another 12 points.
Those who don't attend the training, however, will have their licence returned after 90 days, but with only 8 points.
Points to be deducted differ, depending on the offence. Offences are divided into four categories:
• One point deduction
Using a cell-phone while driving; exceeding the speed limit; not wearing crash helmets for motorcyclists; not wearing seat belts; not giving way to emergency vehicles, riding on the sidewalk and not stopping for pedestrians on zebra crossings.
• Two points deduction
Running a red light; driving on the wrong side of the road; reckless driving; driving while his/her license is suspended and drunk driving.
• Three points deduction
Organising or promoting street racing without permission; hit-and run; driving while under the influence of narcotics; driving while under the influence of alcohol exceeding 150mg per ml.
• Four points deduction
Driving under the influence of alcohol exceeding 200mg per ml, drunk driving in a way which may cause serious injuries or death to the other people; driving in a manner disregarding the safety of the other people or causing trouble to other people.
SOURCE: Thai PBS World
Keep in contact with The Thaiger by following our
Facebook page
.
Opposition hits out at government's military spending in 2020 budget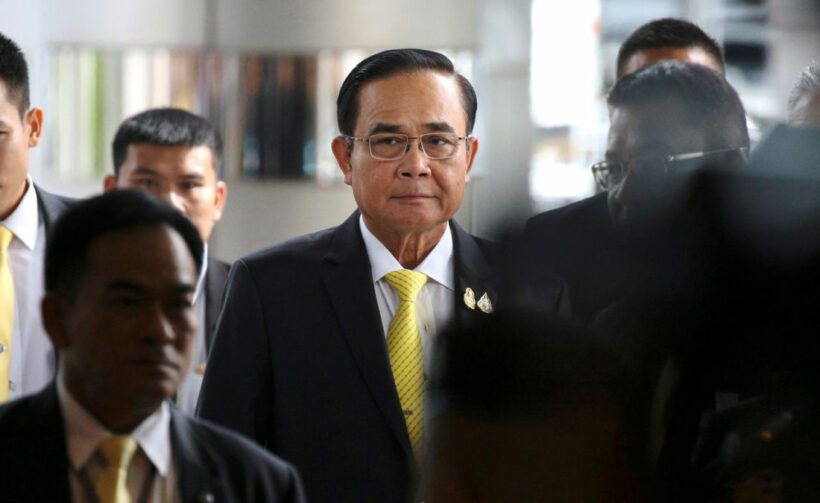 PHOTO: Reuters | The Business Times
The opposition is accusing the government of being more concerned with military arms than the daily struggles of Thai citizens. During a debate in Parliament on the budget bill, the government was accused of caring more about the growth in military spending than citizens' financial woes.
The opposition levied the attack after PM General Prayut Chan-o-cha delivered the 3.2 trillion baht bill to the House of Representatives. The debate on the 2020 budget is expected to continue for two more days and if approved by Parliament, the bill will come into force early next year.
The PM says the budget aligns with the "20 year strategy" to improve the living standards of the nation's citizens while growing the economy, but opponents accuse him of making defence spending a priority.
The leader of the opposition, Sompong Amornvivat, claims that in the five years the PM has been in power, total spending has hit 14.3 trillion baht, with loans of 2.2 trillion baht, without any significant growth in the economy. He accuses the government of spending more than 6 billion baht on defence, with the Interior Ministry getting 25 billion baht more than last year.
It's also understood that the government has also put 518.8 billion baht aside, which it can spend as it wishes, without the consent of Parliament.
The government's tourism stimulus plan, whereby domestic tourists would be given cash incentives, also came under fire as Sompong declared it a waste of money that would do nothing to boost productivity.
The subject of the PM's oath-taking fiasco reared its head again, as the leader of the Seree Ruam Thai Party, Pol General Sereepisut Temiyavej declared the PM and his government unfit to rule or propose a budget bill as a result of it.
Anudit Nakorntab from the Pheu Thai party said the government should postpone unnecessary spending on military arms while the country's citizens battle economic hardship, accusing the previous junta-led administration of also prioritising the military in its spending.
SOURCE: The Nation
Keep in contact with The Thaiger by following our
Facebook page
.
Academics warn of high cost of Thai ban on agri-chemicals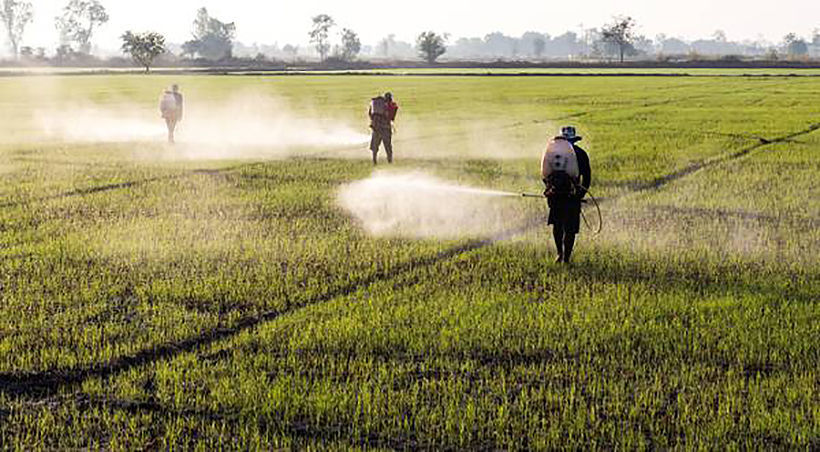 The chairman of the Thai Sugarcane Farmers Association, Thongkam Cheongklad, says a ban on the weed-killer paraquat would have a severe impact on production costs. Academics and Thai sugarcane farmers have also expressed their concern over the ban, saying it could cost the industry up to 570 billion baht.
The Nation reports that up to 1.2 million people working in the sugarcane industry are understood to be against the ban, saying the proposed paraquat substitute is both expensive and ineffective.
The president of the Thailand Society of Sugarcane Technologists, Kitti Choonhawong, says Thailand has approximately 11 million rai dedicated to sugarcane plantations, generating about 300 billion baht a year.
He claims that a ban on agri-chemicals may lower sugar production, which in turn would affect sugar factories and cause the export market to lose as much as 94.6 billion baht. Thailand is currently the world's second biggest sugar exporter, behind Brazil.
A research director from the Thailand Development Institute says the ban could ultimately mean the country is not allowed to produce enough food, unless chemical fertilisers are still allowed if chemical pesticides are banned.
Viroj Na Ranong says production costs will still rise however, along with labour costs, adding that the government needs to do its homework.
"The government has to implement measures based on research, not on social trends and politics."
It's understood that The National Hazardous Substances Committee will meet on October 27 to decide if a ban on three chemicals currently used in farming will go ahead. The substances involved are paraquat, glyphosate and chlorpyrifos and the proposal is for them to be banned from December 1.
SOURCE: The Nation
Keep in contact with The Thaiger by following our
Facebook page
.