Amnesty International accuses Facebook of caving in to Thai Government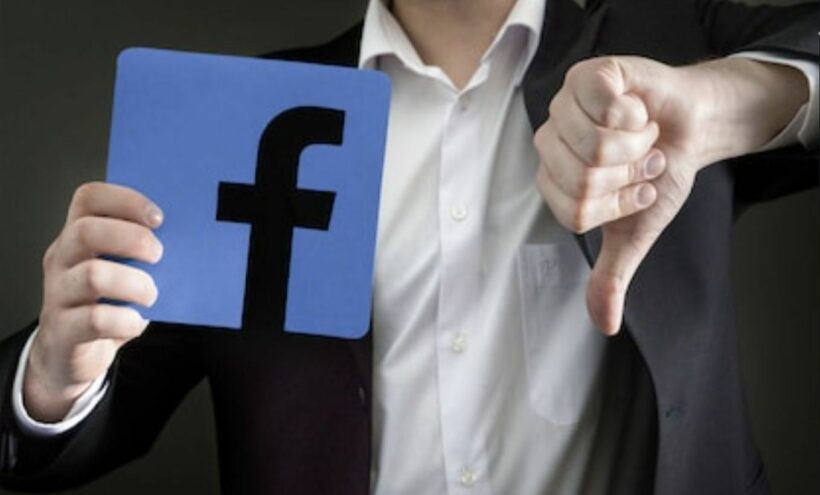 "The company should not have given in to the demands in the first place."
Facebook has acquiesced to the Thai Government's demands to remove a Facebook Group that had been critical of the Thai Monarchy. The page, "Royalist Marketplace", had a following of a million people and administered by a self-exiled Thai living in Japan. The group's page cannot be accessed in Thailand anymore.
In response, a representative from Amnesty International has accused Facebook of "caving in" to an "authoritarian government".
"Once again Facebook is caving to the whims of repressive governments, while making meek appeals to human rights, setting another dangerous precedent for freedom of expression online.
Amnesty Tech's acting program co-director, Rasha Abdul-Rahim, says that Facebook must do everything within its power to resist the Thai authorities' arbitrary censorship demands.
"Human rights, not market access, must be the ultimate bottom line."
"It's welcome that Facebook is now planning legal action to challenge the government's censorship demands, but the harm has already been done."
"The Thai government's threats of legal action to force Facebook to cooperate in online censorship amounts to yet another assault on freedom of expression online. As an Amnesty report in April 2020 showed, Thailand has developed an array of vague and menacing laws to sow fear into people's social media use."
"The Thai authorities must cease their harassment of peaceful protesters, both online and in the streets. As protests continue to gain in scale, we urge the Thai authorities to engage in constructive dialogue and to respect the rights to freedom of assembly and expression."
Last Tuesday Facebook had announced that they "reluctantly complied with a request from the Thai government to restrict access to content".
Facebook responded, after taking down access to the page in Thailand,… "Taking down the page contravenes international human rights law, and has a chilling effect on people's ability to express themselves. We work to protect and defend the rights of all internet users and are preparing to legally challenge this request"
How this proposed legal action would work, or who it would be directed at, has not yet been detailed.
For their part, the Thai government isn't backing down in the face of legal threats from Facebook.
Puttipong Punnakanta of the Digital Economy and Society Ministry says they were "unconcerned with the threat as officials were merely upholding the law by demanding it remove or block a group critical of the monarchy".
"I don't see where and how Facebook is going to sue us. The government treats all online platforms the same under the law."
SOURCES: Nation Thailand | BBC
📱 Download our app on Android or iOS for instant updates on your mobile
📧 Subscribe to our daily email newsletter
👍 Like/Follow us on Facebook
🔔 Subscribe to or Join our YouTube channel for daily video updates
BREAKING: Covid Provincial restriction update – latest from the CCSA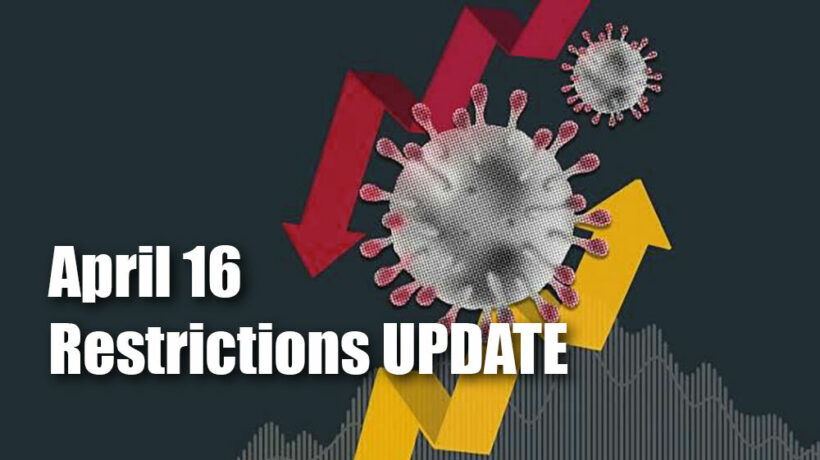 The CCSA has announced its updated restrictions for the 18 'red zone' provinces this afternoon. The new measures start on Sunday, April 18, and will be in place for at least 2 weeks. The restrictions are basically as we published earlier today. There are no 'lockdowns' or curfews despite a popular blogger jumping the gun and posting that there were curfews announced.
There's also no specific travel restrictions imposed although the PM 'discouraged' travel to Red Zone provinces. Provincial governors are still able to add their own local restrictions if they deem necessary.
Here are the key points as announced by the CCSA late this afternoon…
Across all provinces…
• Closures of schools, all nightlife venues, pubs and clubs
• No events can have more than 50 people
Provincial red zones (listed below)…
• Dining-in allowed until 9pm (but can do takeaway until 11pm)
• Serving of alcohol banned
• Shopping centres and fitness centres to be closed by 9pm
• Convenience stores, markets, supermarkets must be closed by 11pm
Everywhere else…
• Dining-in allowed until 11pm
• Serving of alcohol banned
• Shopping centres to be closed by 9pm
Additionally, people are being discouraged from traveling to "Red Zone" provinces. Businesses are also being 'asked' to allow staff to work from home or introduce other measures to minimise risk of infection at the workplace.
The Red Zone provinces are, in no apparent order…
1. Bangkok
2. Chiang Mai
3. Chon Buri
4. Samut Prakan
5. Prachuap Khiri Kan
6. Samut Sakhon
7. Pathum Thani
8. Nakhon Pathom
9. Phuket
10. Nakhon Ratchasima
11. Nonthaburi
12. Songkhla
13. Tak
14. Udon Thani
15. Suphanburi
16. Sa Kaeo
17. Rayong
18. Khon Kaen
Earlier today Public Health Minister Anutin Chanvirakul said that the government is "confident it can overcome the current Covid-19 crisis without needing to impose a nationwide lockdown".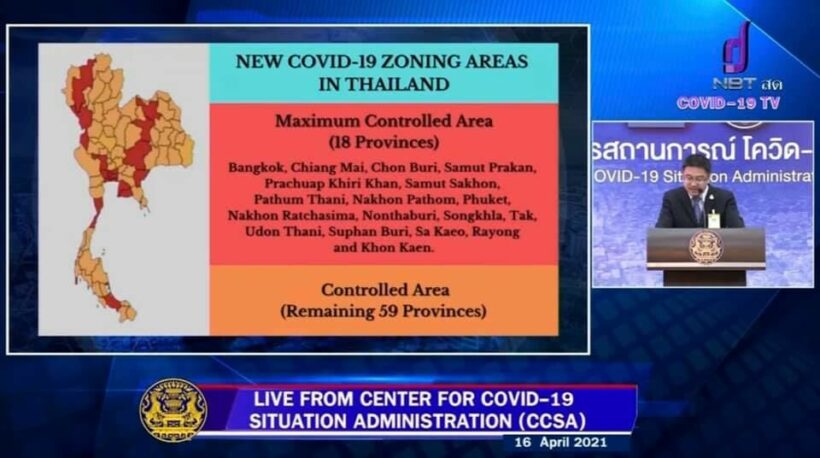 📱 Download our app on Android or iOS for instant updates on your mobile
📧 Subscribe to our daily email newsletter
👍 Like/Follow us on Facebook
🔔 Subscribe to or Join our YouTube channel for daily video updates
Friday's Covid-19 cases, province by province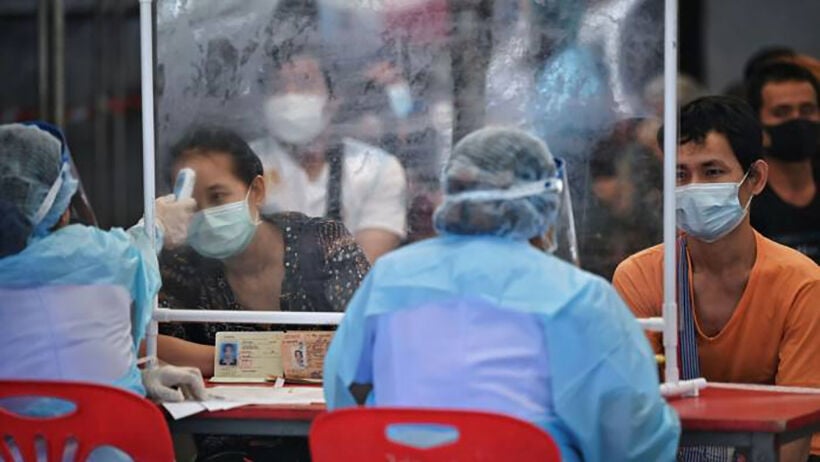 Today's provincial totals, as reported in the past 24 hours. Bangkok, Chiang Mai, Chon Buri (including Pattaya) and Prachuap Khiri Khan and Samut Prakan lead the way. Other prominent locations include Phuket with 30 new cases, Surat Thani, which includes the 3 Gulf islands of Samui, Pha Ngan and Tao, with 11, and Chiang Rai with 77. Infographic from NBT World.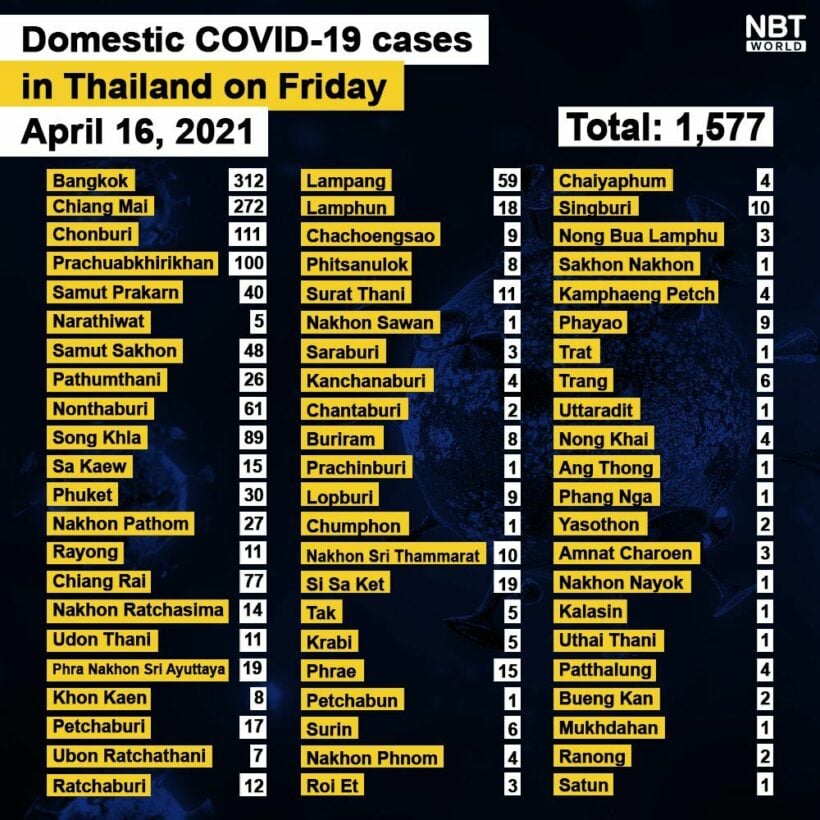 📱 Download our app on Android or iOS for instant updates on your mobile
📧 Subscribe to our daily email newsletter
👍 Like/Follow us on Facebook
🔔 Subscribe to or Join our YouTube channel for daily video updates
Songkran's 7 dangerous days campaign #6: 313 road accidents, 29 deaths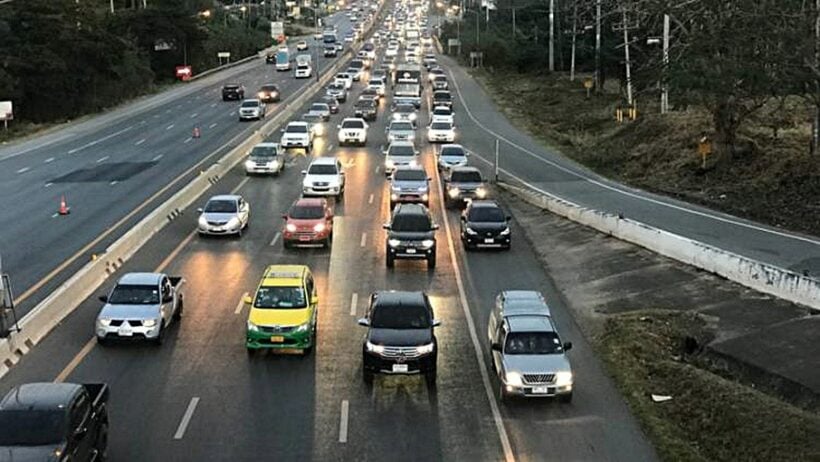 As we enter the final stretch of Songkran's infamous "seven dangerous days", 29 deaths were recorded and 313 road accidents across Thailand. Officials warn we are not yet through the yearly dangerous week of holiday travel that typically results in a sharp increase in traffic accidents, injuries and death. The silver lining of Covid-19 is that travel is significantly down, and so are fatalities. But as people return from their holidays back to work in their home towns, authorities warn of increased accidents. They are setting up more traffic checkpoints and sending out additional traffic officials to watch over dangerous routes in an attempt to prevent more accidents.
DAILY FIGURES
On the 6th day, the Ministry of Interior recorded 313 road accidents, with 310 injuries and 29 deaths total. In their daily press briefing, the Deputy Permanent Secretary of the Ministry of Interior went over the figures and causes. Not surprisingly, nearly 89% of accidents involved motorcycles. Different from previous days, drunk driving surpassed speeding as the number 1 cause of accidents, at a nearly even 31% and 30% respectively.
Late afternoon and early evening remained the most dangerous time to be on the roads, with almost 26% of road accidents occurring between 4 pm and 8 pm. Another noticeable change from previous statistics, whereas yesterday highway accidents were nearly even to local community crashes, today 43% of accidents occurred on local roads in villages and only 31% of accidents were on national highways. Again about 62% of accidents took place on straight routes. One last statistical change: the most accident-prone demographic skewed older with 30-somethings being overtaken by 40 to 49 year olds as the primary accident age bracket, about 16%.
Nakhon Sri Thammarat, with 15 road accidents yesterday, held the morbid distinction of the province with the most accidents, a title it has held several times. Prachin Buri had the most injuries yesterday with 15 reported. And 5 provinces tied for most fatalities with 2 each: Chiang Mai, Kanchanaburi, Nakhon Ratchasima, Nong Khao, and Rayong.
TOTALS
As we near the end of the "seven dangerous days", Thailand has recorded a total of 2,113 road accidents so far during this week. 2,116 people were reported to have been injured, while there were a total of 238 fatalities.
Nakhon Sri Thammarat has retained its lead, being the province with both the most accidents reported – 91 in total – and the highest number of injuries – 96 total. Chiang Mai is now the most deadly province, with 9 total road fatalities over the past 6 days.
SOURCE: The Pattaya News
📱 Download our app on Android or iOS for instant updates on your mobile
📧 Subscribe to our daily email newsletter
👍 Like/Follow us on Facebook
🔔 Subscribe to or Join our YouTube channel for daily video updates