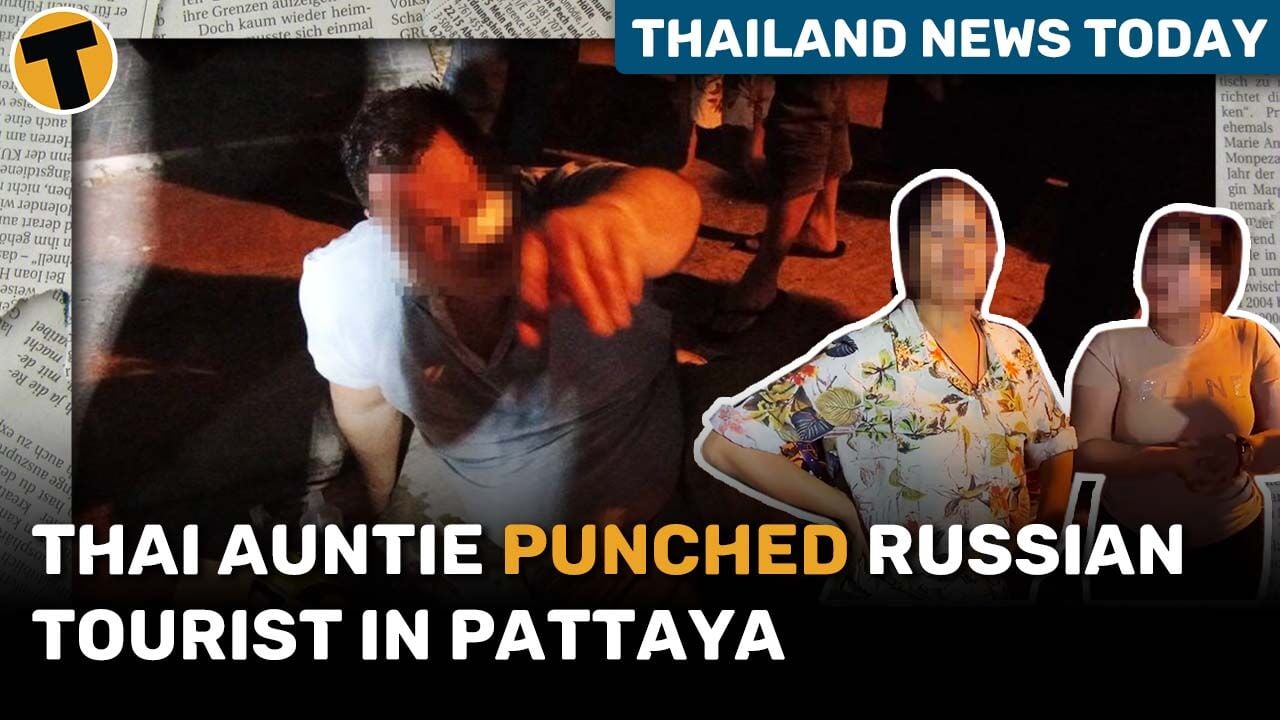 A Pattaya bar owner allegedly punched a Russian tourist in the face over a 60 baht bill
The Russian man was identified only as "Michel," and was reportedly on the ground and unconscious when police arrived at the scene.
Kh. Jane, the 53 year old owner of the Bonzi Bar in South Pattaya, apparently didn't back down from admitting she was the one who punched the tourist.
Jane told Pattaya Mail that Michel ordered a beer and tried unsuccessfully to hit on all of the ladies at the bar and then tried to leave without paying. She says they got into an argument and she hit and beat him until he was knocked out.
Police subsequently warned Jane that beating up "deadbeat" Russians is bad for Pattaya's image.
————————————
In the first half of January, Thailand welcomed a grand total of 913,013 foreign tourists, according to the TAT.
Governor of the TAT Yuthasak Supsasorn revealed that Russia has overtaken Malaysia as the Number 1 tourism market
As time goes on, Chinese tourists are expected to make their way into the Top 5. In the first half of January, Chinese nationals ranked 10th place, totalling 28,643.
The top 5 countries tourist are coming from to Thailand are Russia, Malaysia, South Korea, India and Laos.
————————————
A Ferris wheel cabin door falls off and knocks out Isaan man
A young Thai man was attending the Red Cross Fair in Buriram province, northeast Thailand, last week when a 20 kilogramme Ferris wheel cabin door fell on top of him from a height of 10 metres and knocked him out.
A rescue team rushed to the event in Lam Prai Mart district to give first aid to 21 year old Sutthiwat Kruephimai.
Sutthiwat sustained a wound on his h ad and bruises all over his body but luckily didn't have any life-threatening injuries.
The Ferris wheel operator, 38 year old Natthapon Kloy-on, said that he compensated the victim with 2,000 baht.
All I have to say is that if that was me, they better add a couple more 0's at the end of that amount
————————————
Passengers left waiting hours at Bangkok's new central train station
The opening of Bangkok's new central train station Bangkok Aphiwat Central Station did not go so smoothly yesterday with the first service to Chiang Mai departing three hours later than scheduled and many more delayed services.
BBC Thai and CH7 report that services were delayed to await the arrival of Transport Minister Saksayam Chidchob, who was rather late to an opening ceremony he presided over
The new station, previously named Bang Sue Station, is replacing Hua Lamphong Station on the edge of China Town as Bangkok's main rail hub.