32 year old British patient recovering in Phuket, suspected Coronavirus victim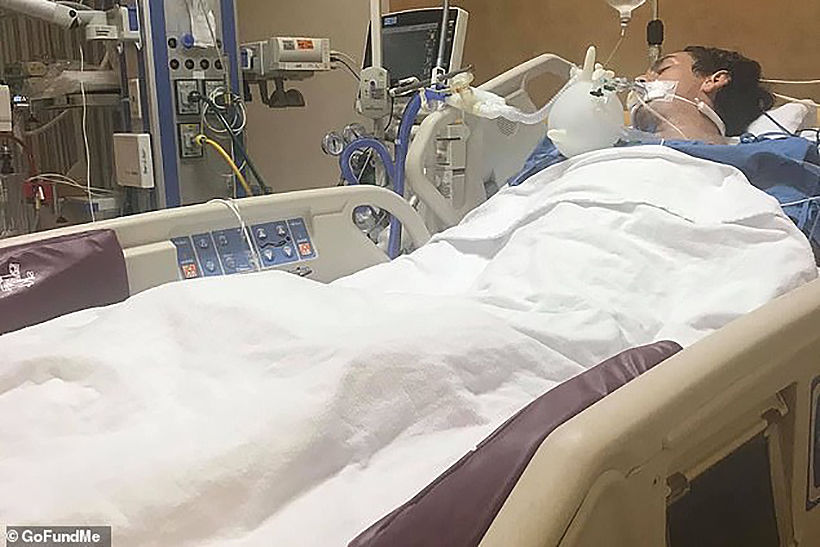 UPDATE HERE.
A British tourist is reported to be fighting for his life in a Phuket hospital. He could be the first Western victim of the coronavirus strain sweeping through China, according to Doctors at the hospital, but is yet to be confirmed. This latest coronavirus, related to the SARS (Severe Acute Respiratory Syndrome) and MERS (Middle East Respiratory Syndrome) viruses, is new and was first discovered in the Chinese city of Wuhan last month.
32 year old Ash Shorley remains in critical condition in a Phuket hospital after being infected with a virus while visiting Koh Phi Phi, in the Krabi province. He has been in hospital for nearly a month. His parents, Chris and Julie, who live in Lancashire, are now in Phuket whilst tests are being processed to determine the virus that has attacked Mr Shorley. His parents report that Ash has lost 52 kilograms since contracting the mystery disease.
"He was two days from death. If he wasn't so fit, he wouldn't be with us now. We are now waiting on tests. It is very serious." – Ash Shorley's father.
Ash was transported to Phuket by seaplane because "his lung had collapsed", according to the Daily Mail Online. Phuket doctors claim his symptoms are consistent with the Chinese coronavirus but a confirmation on their suspicions is yet to emerge. Experts, speaking to Daily Mail Online, say Mr Shorley's symptoms are consistent with the new Chinese coronavirus, but could also be a sign of other respiratory infections, as yet, undetermined.
The mysterious SARS-like virus has so far killed 3 and infected up to 220 confirmed (as of Tuesday) cases, although estimates by the WHO speculate that there are as many as 1,700 cases in Wuhan, central China, since December.
The virus is now confirmed to have spread to other parts of China – 5 cases in Beijing, 14 in Shenzhen and one in a province adjacent to Shanghai. Four other confirmed cases have been reported in Thailand, Japan, and South Korea.
The spike in reported cases comes as millions of Chinese are packing their bags to travel overseas for the Chinese New Year holiday. Meanwhile, a spokesperson from the Chinese Ministry of Foreign Affairs maintains the country has "stuck to a serious, earnest and professional attitude" to prevent and control any further outbreak of the disease.
SOURCE: Daily Mail Online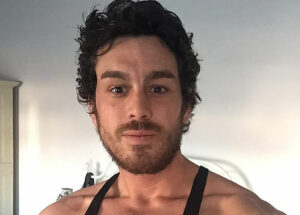 PHOTO: Instagram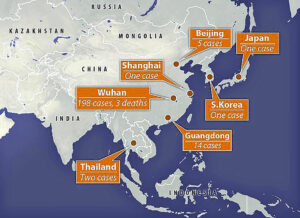 GRAPHIC: Daily Mail Online
Keep in contact with The Thaiger by following our
Facebook page
.
National park staff scramble to prevent more wildfires as dry season approaches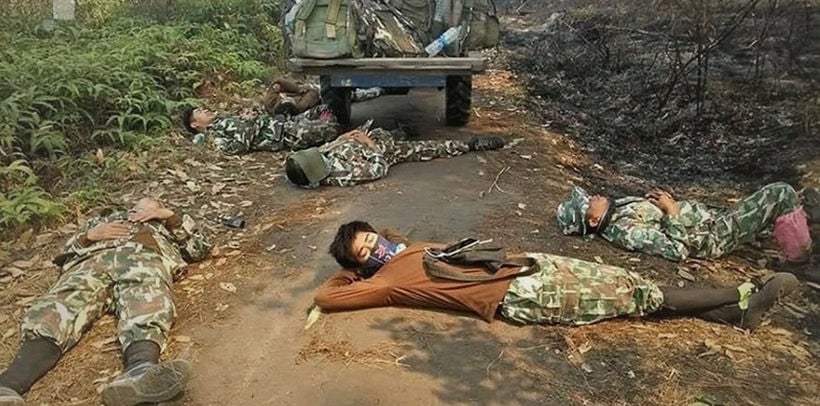 Phu Kradueng National Park officials told the press today that although they had contained the bushfire that started on Sunday and damaged over 3,400 rai of park forests, they still need to build additional firebreaks to prevent a reoccurrence, which is more likely during the dry season.
"Currently we have only one tractor truck to build the firebreaks. It has been working around the clock for two straight days and the engine is not in very good condition."
Officials of the park in Loei province say they have an additional truck at the Wildfire Extinguishment Unit, but transporting it to the site of the fire would require a helicopter, which they don't have.
"In a worst-case scenario, we may have to disassemble the truck and carry the parts by foot, which would take at least two days."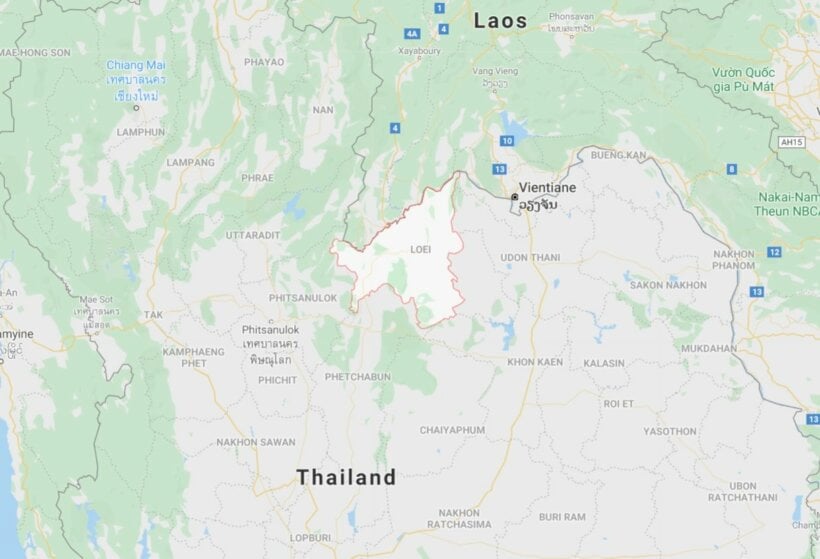 The Region 10 Environmental Office reports that the bushfire in Phu Kradueng damaged at least 3,400 rai of the national park's pine forest and grassfields, including an iconic 100 year old pine tree. The fire was the third and worst bushfire in the past eight years.
SOURCE: The Nation
Keep in contact with The Thaiger by following our
Facebook page
.
Wildfire damages over 2000 rai in national park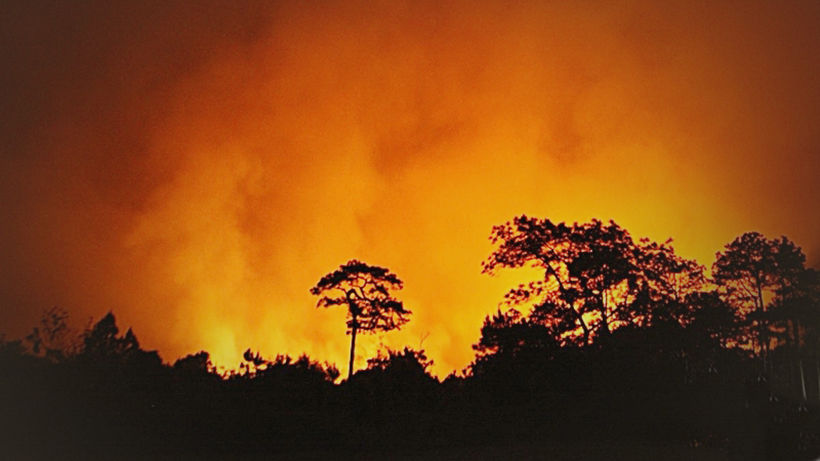 A wildfire yesterday morning in the Phu Kradueng National Park in the northeastern province of Loei damaged more than 2000 rai, mostly pineforest and grassland. Adisorn Hemthanont, chief of the park's wildfire extinguishment unit, made the announcement today.
"A dozen staff tried to extinguish the fire but the strong winds blew fireballs across the fire barrier and [they] landed about 400 metres from Mesa Cliff. At around 11am, the bushfire spread quickly around Mesa Cliff, covering a large area."
Adisorn says more than 130 staff from the extinguishment unit, park officials and volunteers used three tractors and four water trucks, working all afternoon and into the night to build a barrier to prevent the fire spreading. The blaze was reportedly brought under control at around dawn today.
Phu Kradueng National Park is in Si Than subdistrict, Loei province. It's one of Thailand's best known national parks, with a high point of 1,316 metres at Khok Moei and a total area of 348 square kilometres. It's famous for beautiful sandstone cliffs, scenic viewpoints and a variety of tropical flora and fauna.
SOURCE: The Nation
Keep in contact with The Thaiger by following our
Facebook page
.
Fires continue devouring Thailand's North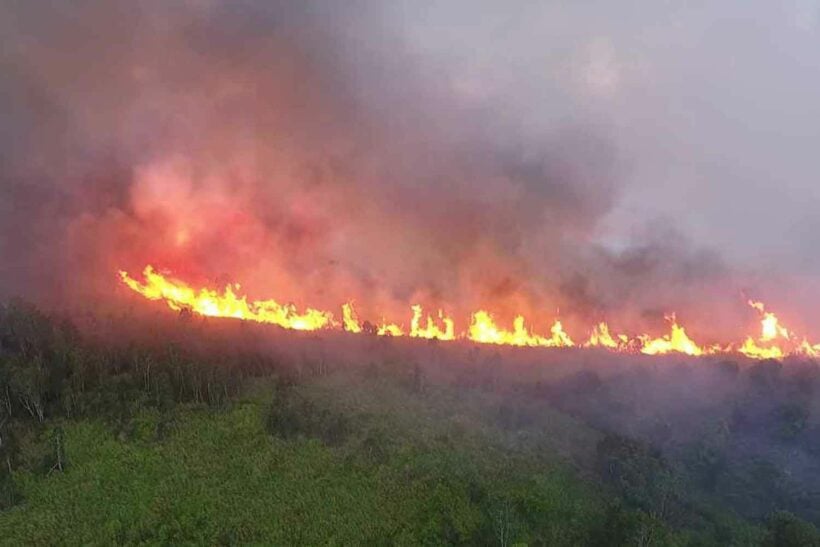 Despite prohibitions on agricultural burning, wildfires continued ravaging forests across Thailand yesterday, especially in the North. Satellite images charting the progress of large fires yesterday morning showed the number of hotspots in the north had risen from 823 on Friday to 1,334. A total of 3,238 forest fires were recorded nationwide.
Mae Hong Son province had the highest number of large-scale blazes with 340, followed by Uthai Thani in the central region (209) and Tak (205), also in the north. The Pollution Control Department's air monitoring stations showed the overall level of PM2.5 pollution in Mae Hong Son rose to 96 microgrammes per cubic metre, nearly double Thailand's "safe" threshold of 50µg/m³. The threshold set by the World Health Organisation is 25µg/m³
Also hard-hit was Lampang province, where fires continued ravaging national park and wildlife sanctuary areas. Lampang's provincial governor says that despite the fires, levels of PM2.5 have remained normal there, but he expects them to rise again in the coming week.
Officials of the Doi Pha Mueang Wildlife Sanctuary in Lampang say the fires wiped out 13 rai of forest in a single day, including seven rai of in conservation areas of Tham Pha Thai National Park.
Meanwhile, the director-general of the Department of Disaster Prevention and Mitigation said yesterday two helicopters were deployed to battle fires in inaccessible mountain areas in Lampang, Chiang Mai and Phrae provinces.
SOURCE: Bangkok Post
Keep in contact with The Thaiger by following our
Facebook page
.